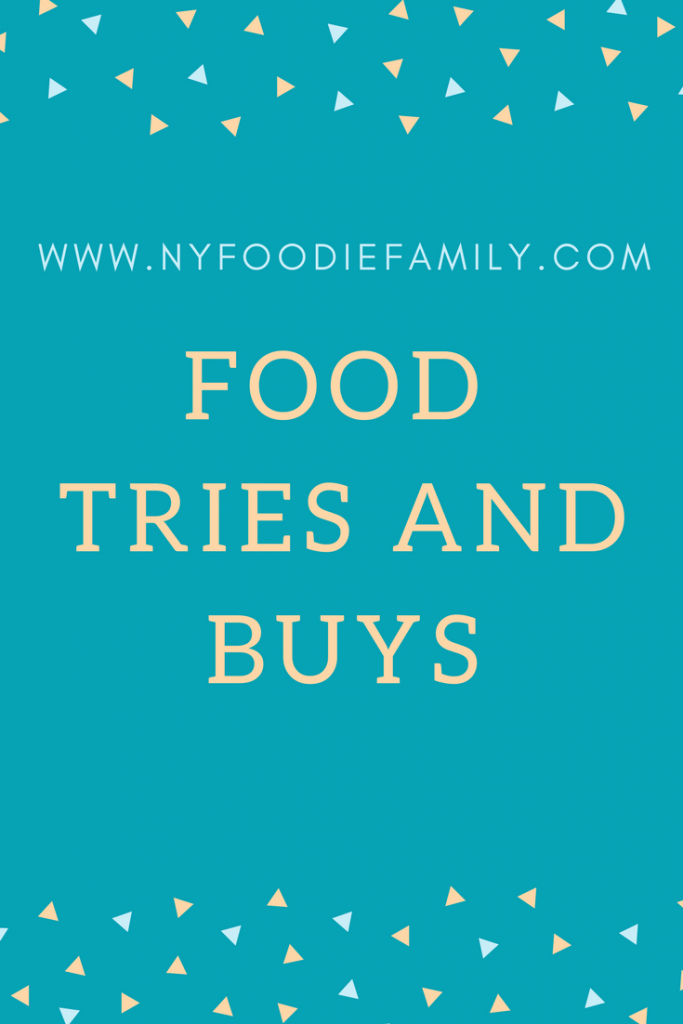 There are so many new food and beverage products out there it gets pretty overwhelming.  I love trying new food products and the latest varieties of favorite snacks.  Variety is the spice of life, right?!  Expect to find all kinds of food products from beverages and snacks to more healthier food choices as well.  Here's a look at some of this month's food buys and tries.
Winners: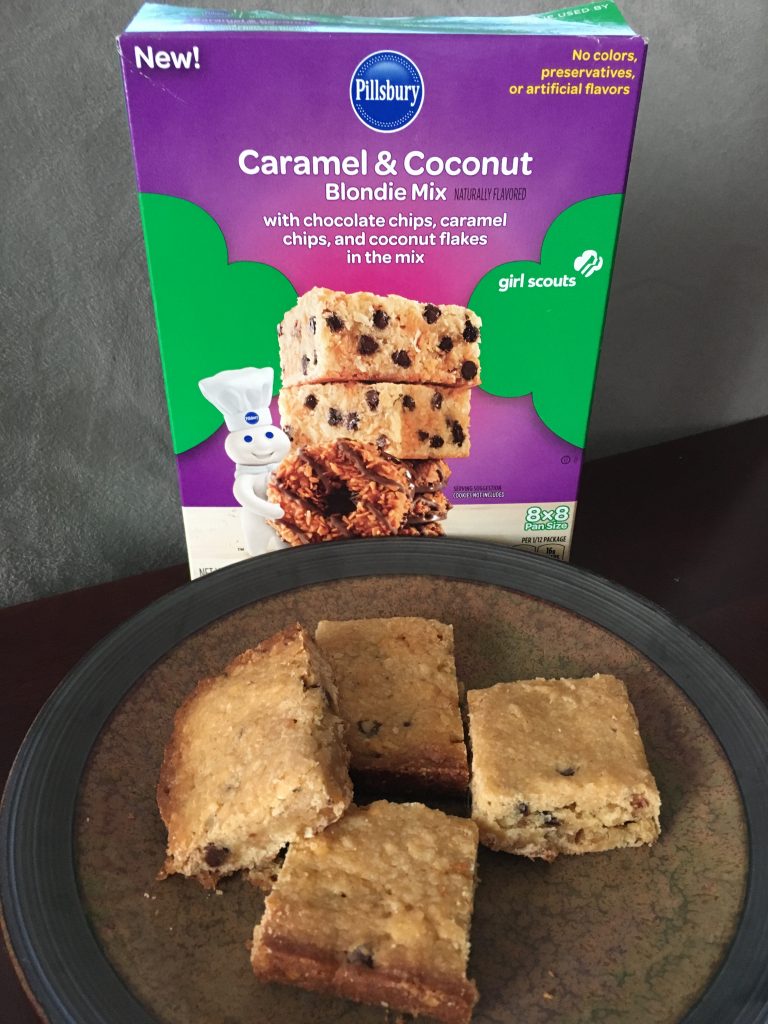 Pillsbury Caramel & Coconut Blondie Mix – Who doesn't love Girl Scout cookies? And I have to admit, Samoas are my favorites.  When I saw this Blondie mix on sale at the grocery store, I had to try it.  My son actually  made these, with some supervision from me.  The bars were soft with lots of pieces of chocolate, caramel and coconut flakes.  Different and nice for an occasional treat.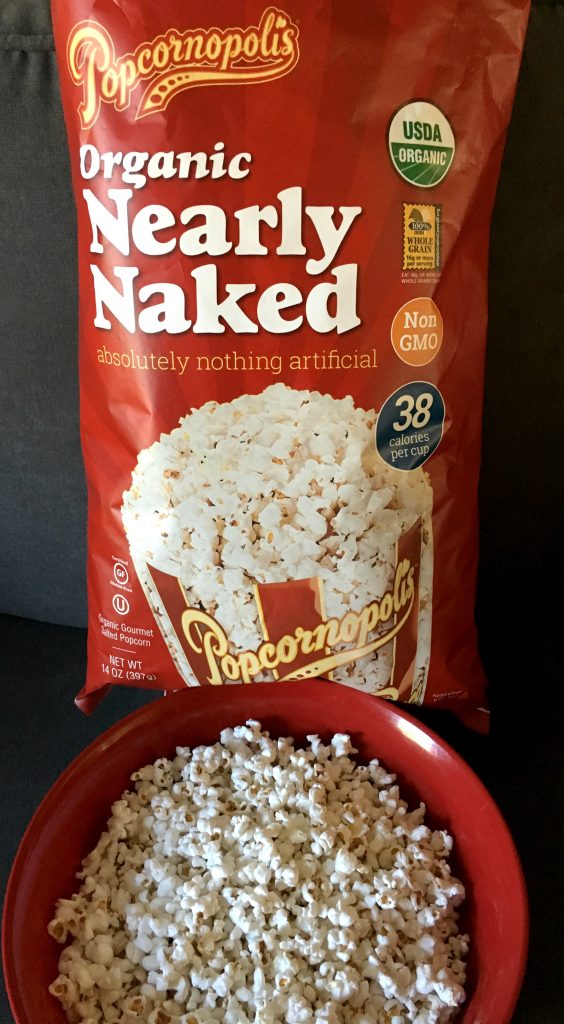 Popcornopolis Organic Nearly Naked Popcorn – (popcorn sample provided by Popcornopolis) I am a big popcorn lover and was excited when Popcornopolis sent me their Organic Nearly Naked Popcorn.  The 14-oz. bags are being sold in Costco stores for $5.39 each.  But from April 19 – May 13, they will be specially priced at $3.49.  The popcorn is lightly salted and tastes great.  This has been a favorite family snack!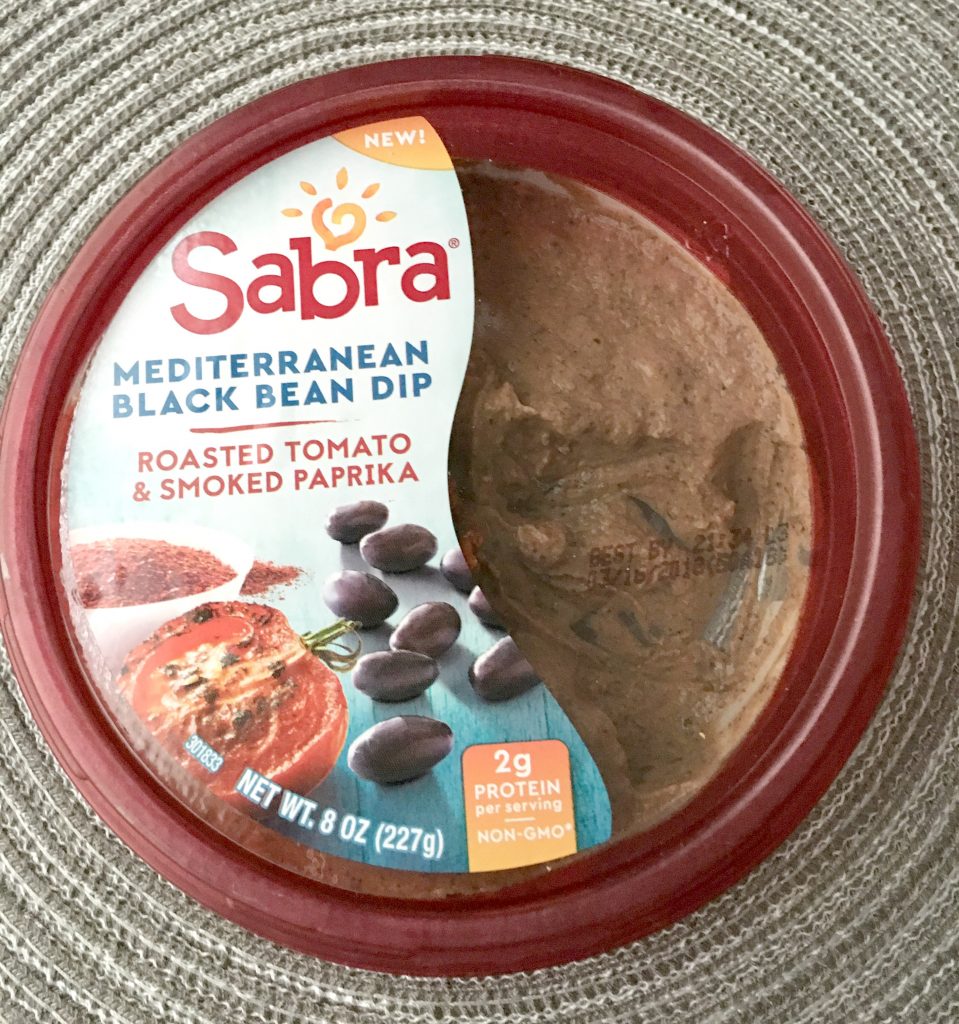 Sabra Mediterranean Black Bean Dip –  I found this dip next to the hummus at the grocery store.  The texture and taste is very similar to hummus.  The roasted tomato & smoked paprika flavor was tasty and was great for dipping veggies and pretzel thins (basically anything you'd dip in hummus!).  Other flavors in the bean dip line include Mediterranean Red Bean with Sundried Tomato & Basil and Mediterranean White Bean with Spinach & Roasted Garlic.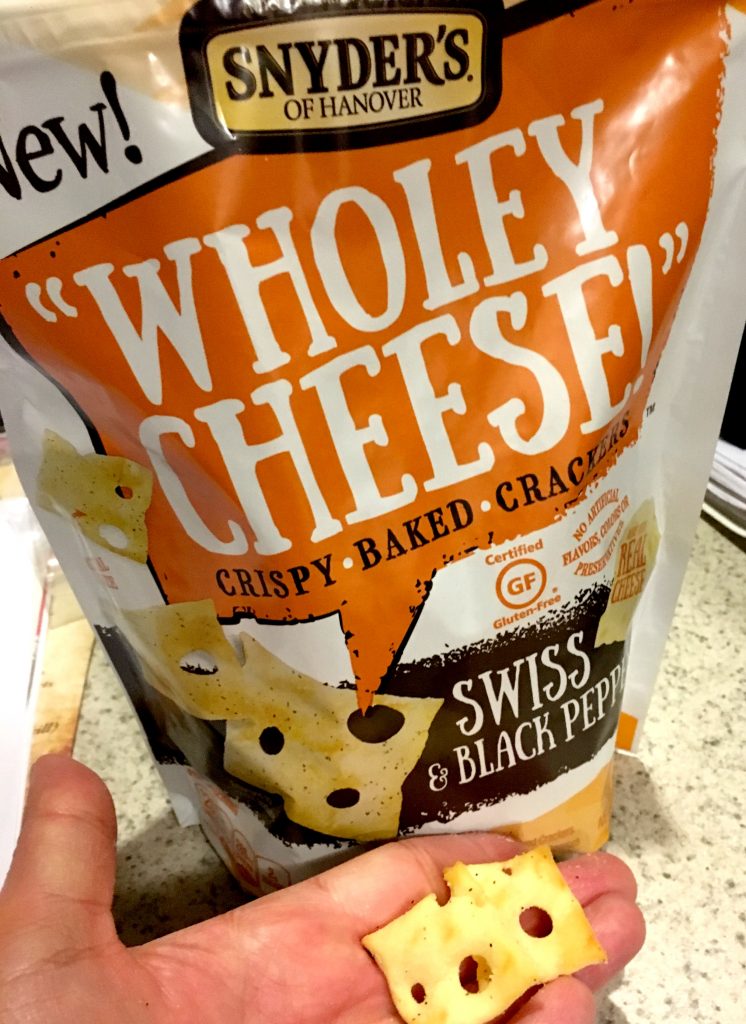 Snyder's "Wholey Cheese!" Crispy Baked Crackers (Swiss &  Black Pepper) – These crackers are light, puffed, crunchy squares baked with real cheese.  I found them in the chip aisle, next to the Snyder's pretzels.   I debated whether to put these crackers on the loser list.  Flavor-wise, these crackers are tasty and fill that salty, crunchy craving.  However, they are super fragile.  I don't think that we were overly rough with the bag but when we opened it, it was mostly crumbs.  So, very disappointing in that respect.  I'd try these crackers again, but know to be super careful with the bag! Other flavors in the "Wholey Cheese!" line include Mild Cheddar and Smoked Gouda.
Losers: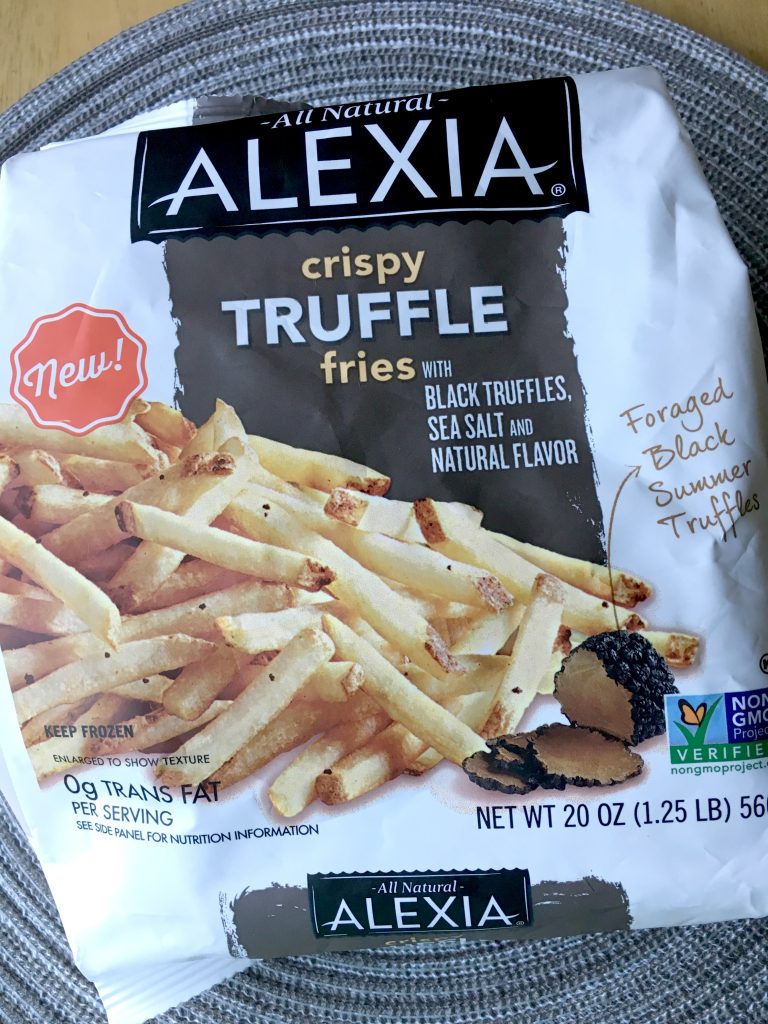 Alexia Crispy Truffle Fries – I had such high hopes for these fries because truffle fries are my fave.  Unfortunately, these were a big disappointment.  They crisped up nicely in the oven.  However, there was absolutely no noticeable truffle flavor.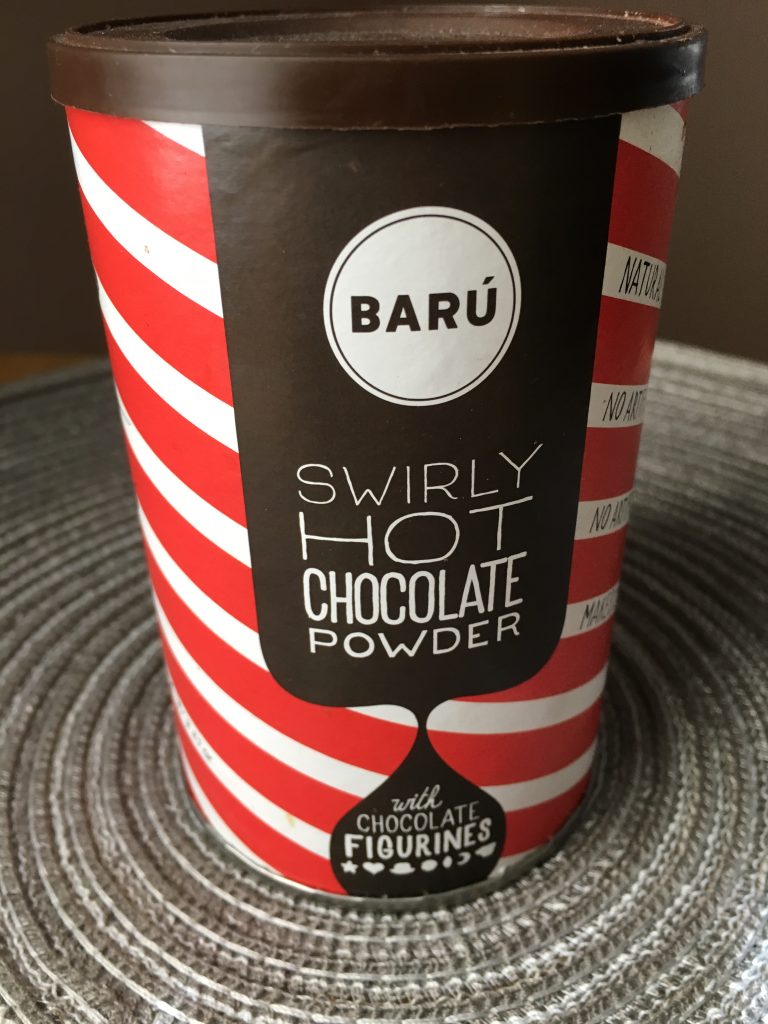 Baru Swirly Hot Chocolate Powder – Baru is a Belgian chocolate company.  We were excited to try this chocolate powder, which we received as part of a Christmas gift.  However, we recently tried it and were a bit disappointed.  Believe me, it's not bad.  However, we weren't wowed, like we thought we'd be by the chocolate-y taste.  The company makes other chocolate products like chocolate marshmallow bars and chocolate hippos that I'd like to try.  So not giving up on them yet.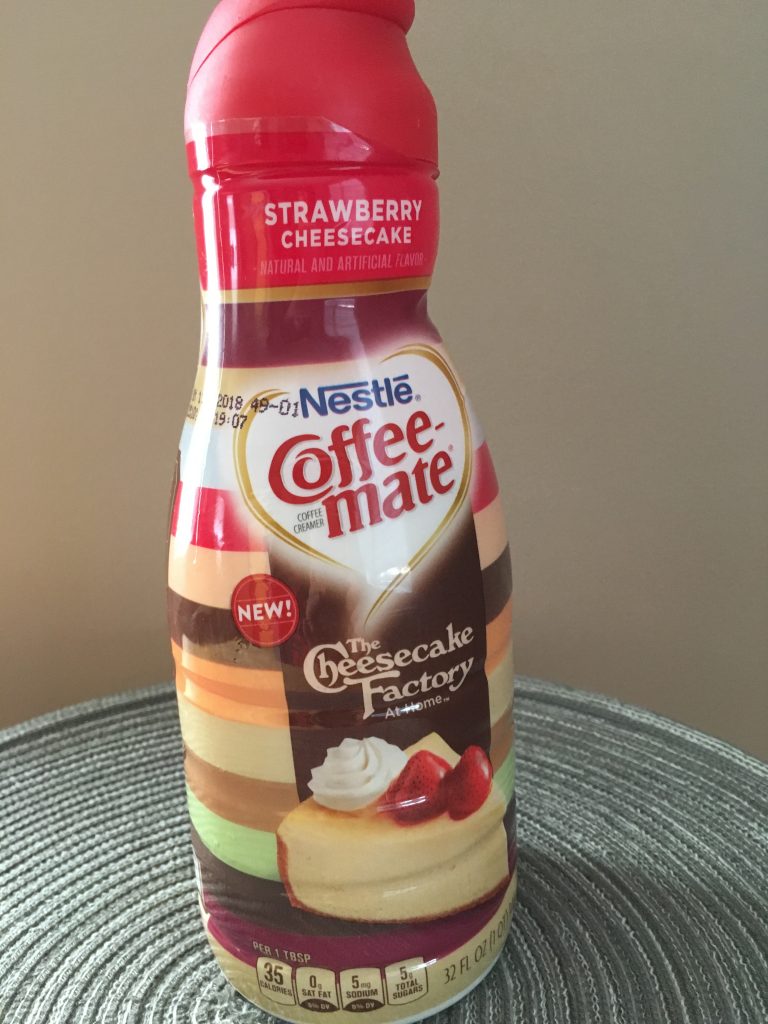 Nestle Coffeemate The Cheesecake Factory Strawberry Cheesecake creamer – I am a flavored coffee creamer user.  I love trying new flavors so of course had to try the recently released  The Cheesecake Factory Strawberry Cheesecake flavor.  Let's just say strawberry is not a flavor that you normally associate with coffee and there's a reason why.  It just doesn't go.  It's unexpected and not necessarily in a good way.  I'm glad I tried it, but will not be buying this flavor anymore.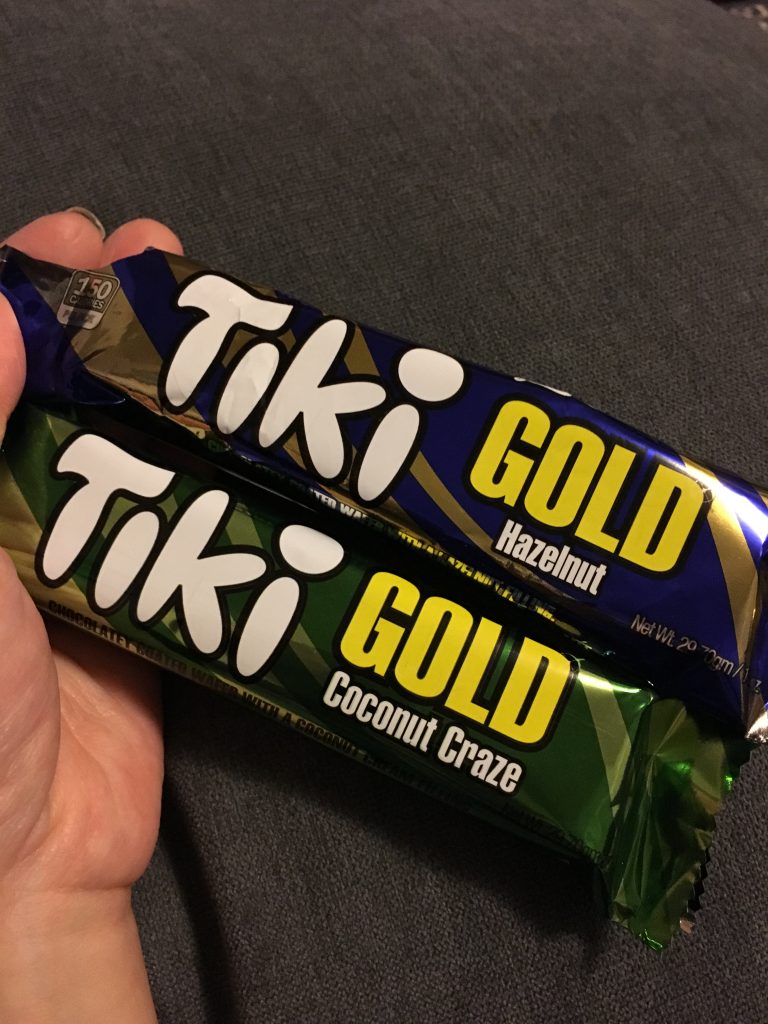 Tiki Gold (Hazelnut and Coconut Craze) – These chocolate bars come from Trinidad & Tobago. However, I found them in my local Shoprite.  These are wafer bars, similar to the texture of a Kit Kat.  However, the chocolate is "eh" and the coconut and hazelnut flavor tastes artificial (because it is).  If I'm going to eat chocolate, I want it to be good chocolate!
What new food products have you tried recently?