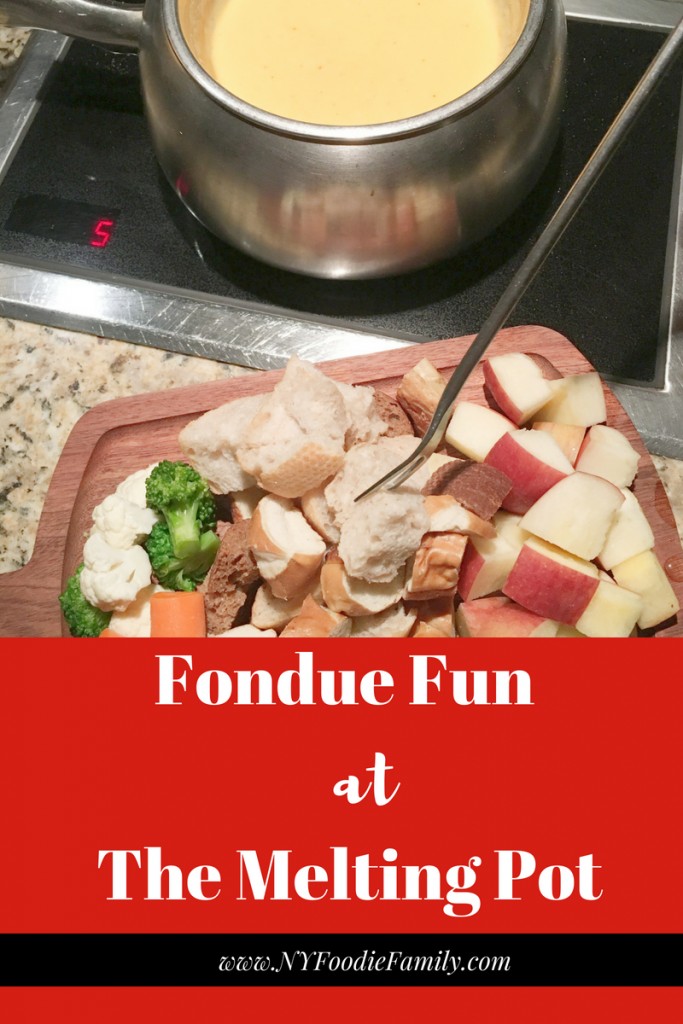 I can't believe that I haven't written a review of The Melting Pot until now.  This restaurant has become a family favorite and is frequented annually for one, or sometimes even both, of our kids' birthdays.  The restaurant is a chain, with locations throughout the United States.  While my husband and I aren't huge fans of chain restaurants, we both enjoy the The Melting Pot as much as the kids do.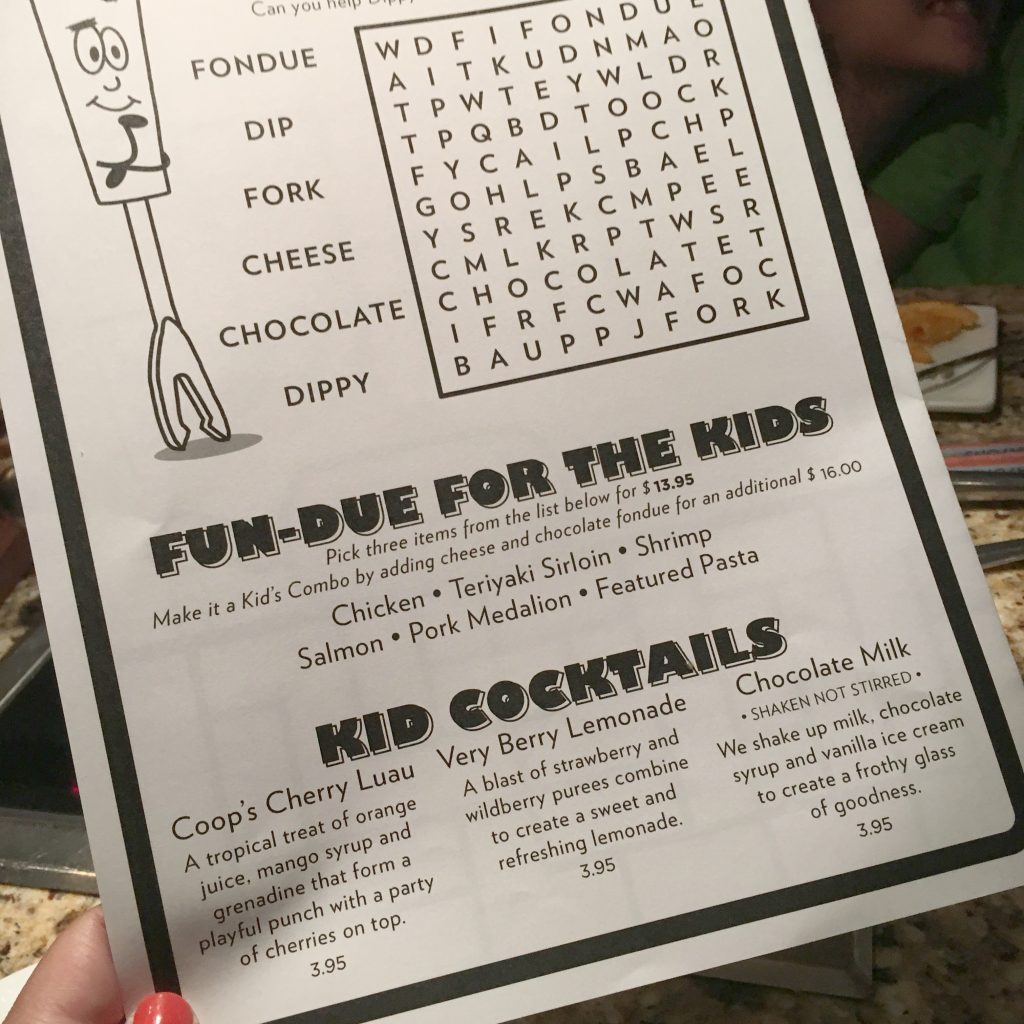 For those unfamiliar with The Melting Pot, it is a fondue restaurant.  Dining here is a fun, interactive experience for the entire family.  One of the best parts of The Melting Pot is that you can customize your menu.  If you only want to do appetizers and dessert, you can.  For our family of four, we usually order two 4-course experiences and share between the four of us.  They do have a children's menu, but we have found that there is enough food for all of us, sharing the two adult entrees.  The kids do love the special kid cocktails they offer.  Be warned, they are very sweet!  We usually water them down.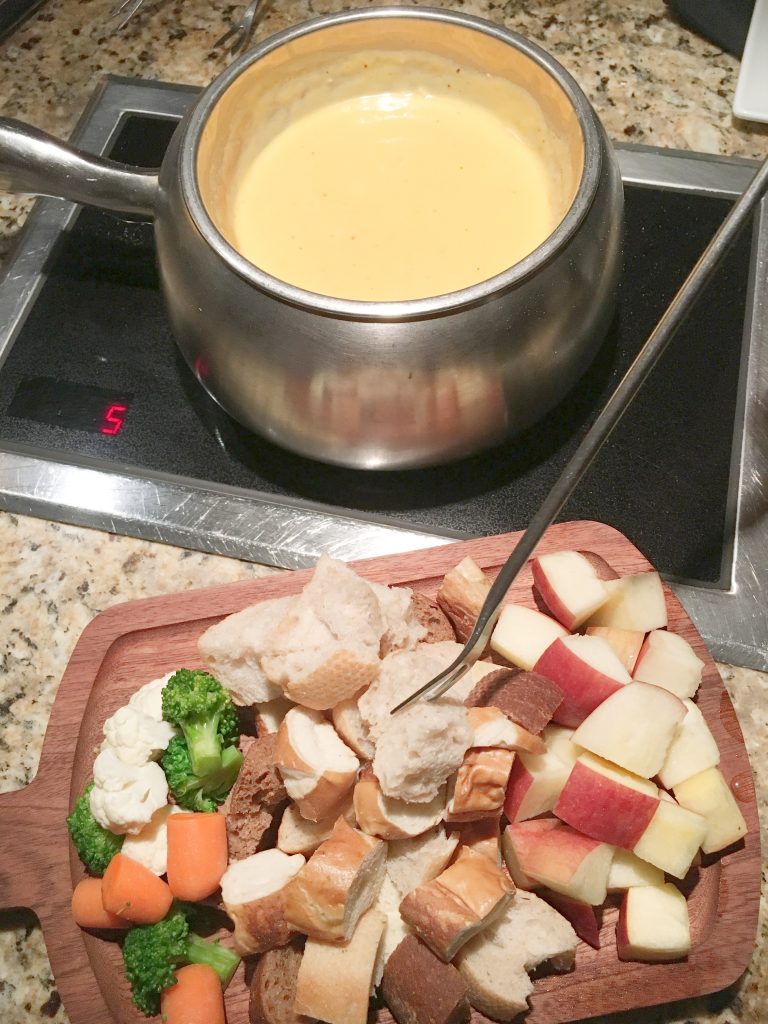 The 4-course experience begins with your choice of cheese fondue.  Our go-to choice (and a signature item) is the Wisconsin Cheddar.  This fondue includes Aged Cheddar, Emmenthaler, Sam Adams Boston Lager, garlic and spices.  You get a board loaded with veggies, different types of bread (including our favorite, pretzel bread) and apples.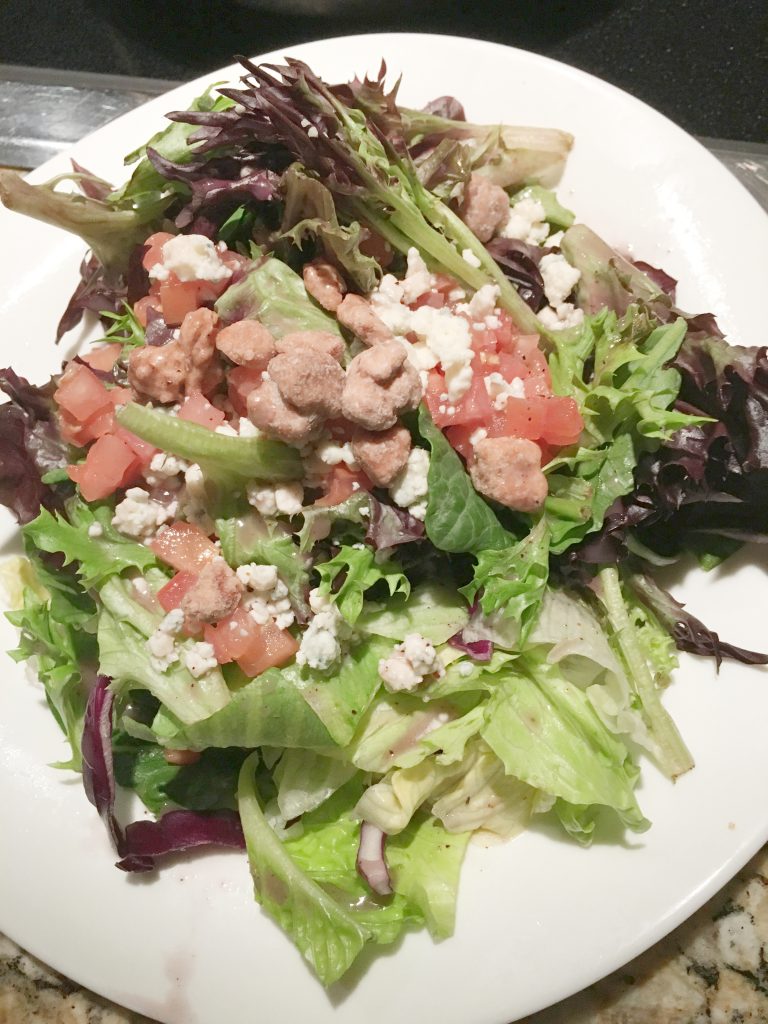 The second course is a choice of three different salads.  The kids usually share a Caesar salad and my husband and I share this California salad.  It's super tasty with mixed greens topped with candied pecans, Gorgonzola and house-made raspberry vinaigrette.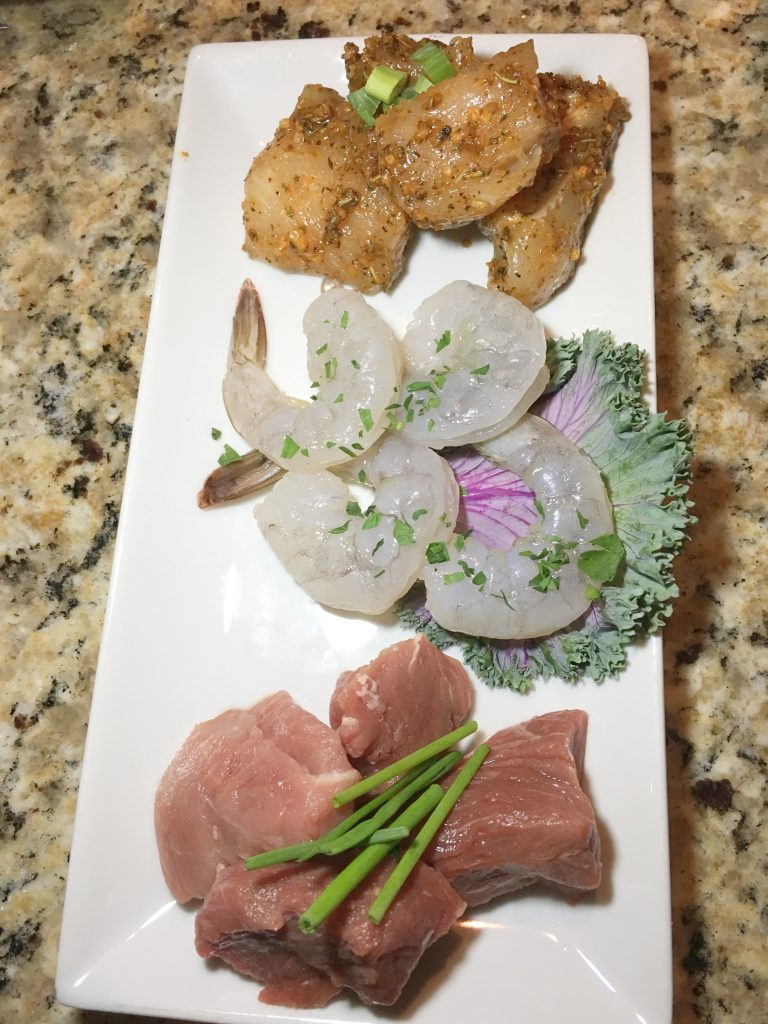 The third course includes a choice of three different entrees.  I believe that different locations of the restaurant may offer different entree options.  We always opt for "The Classic" which includes Certified Angus Beef Sirloin, shrimp and Herb-Crusted chicken breast.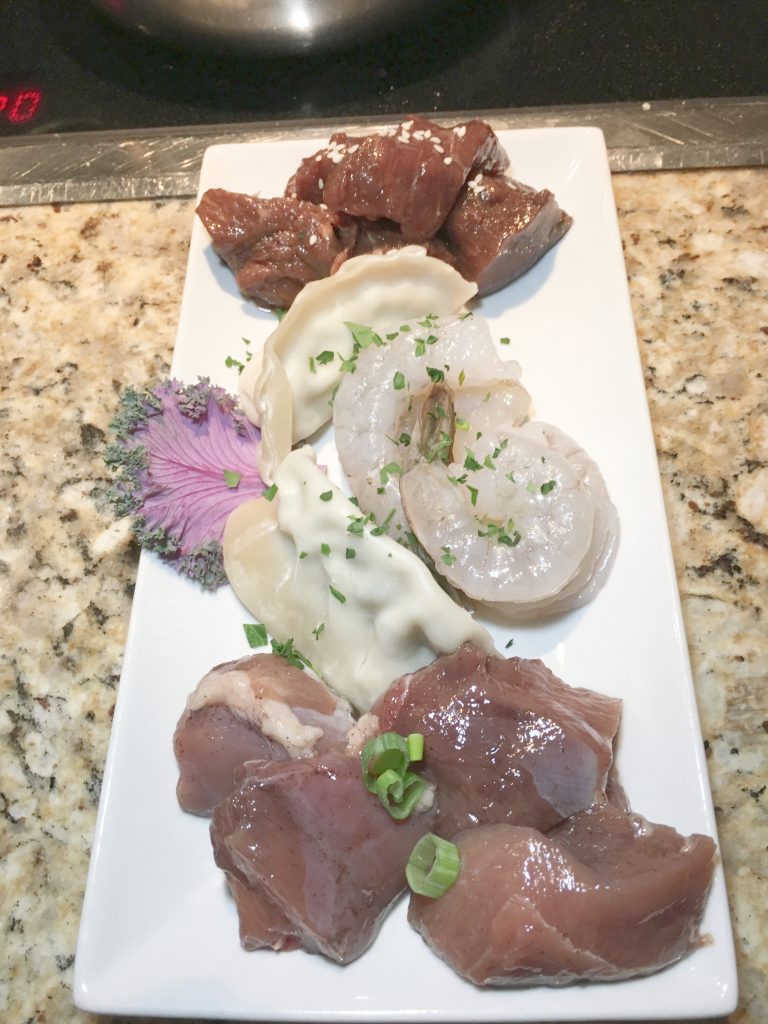 For our second entree our go-to is "The Pacific Rim" which includes dumplings,  duck, shrimp and Teriyaki marinated sirloin.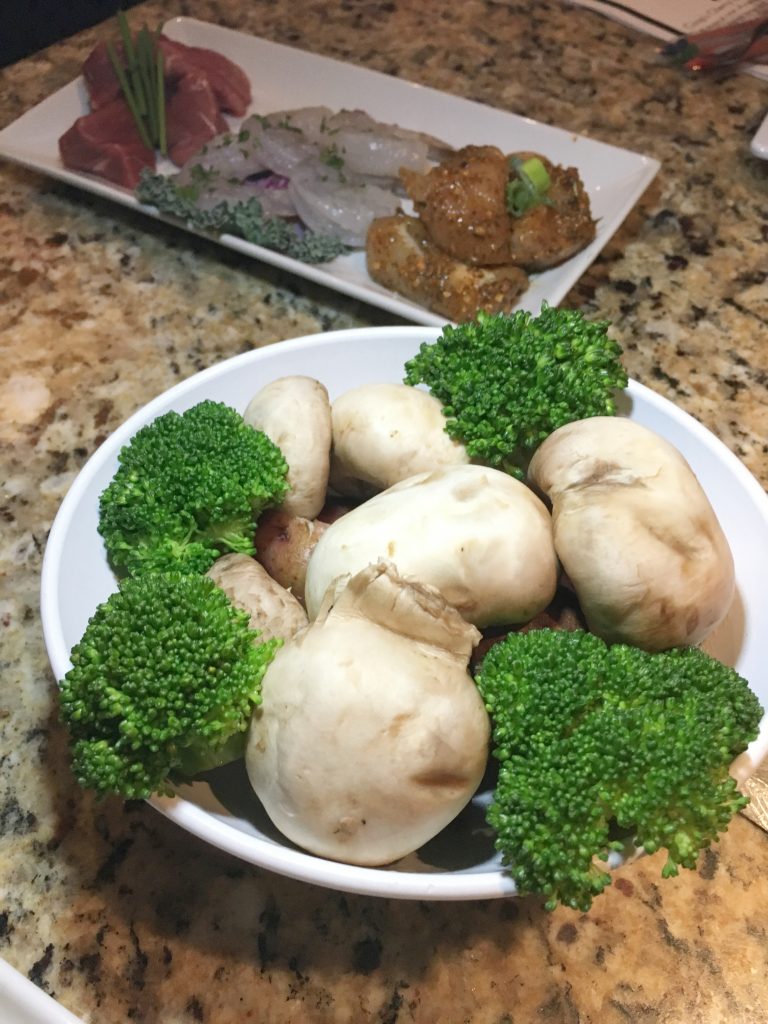 With the entrees you also get a bowl of veggies that includes potatoes, broccoli and mushroom caps. The fun of this restaurant is getting to cook the food yourself!  Every person gets two colored cooking forks.  The colors are different so it's easy to keep track of whose fork is whose.  Your server will tell you cooking times, but it's approximately one to two minutes for seafood and additional cooking time for other other proteins.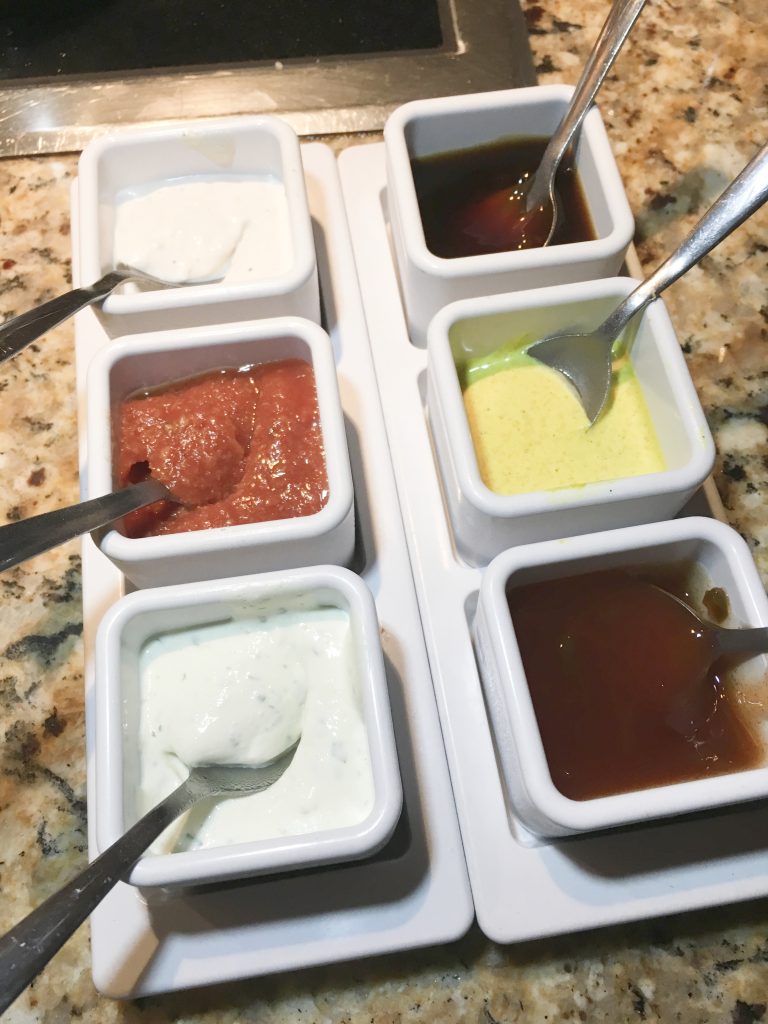 And we can't forget about the sauces!  There are six different sauces that you can dip your cooked foodinto including a Green Goddess sauce (my fave), cocktail sauce, Gorgonzola sauce and a curry sauce.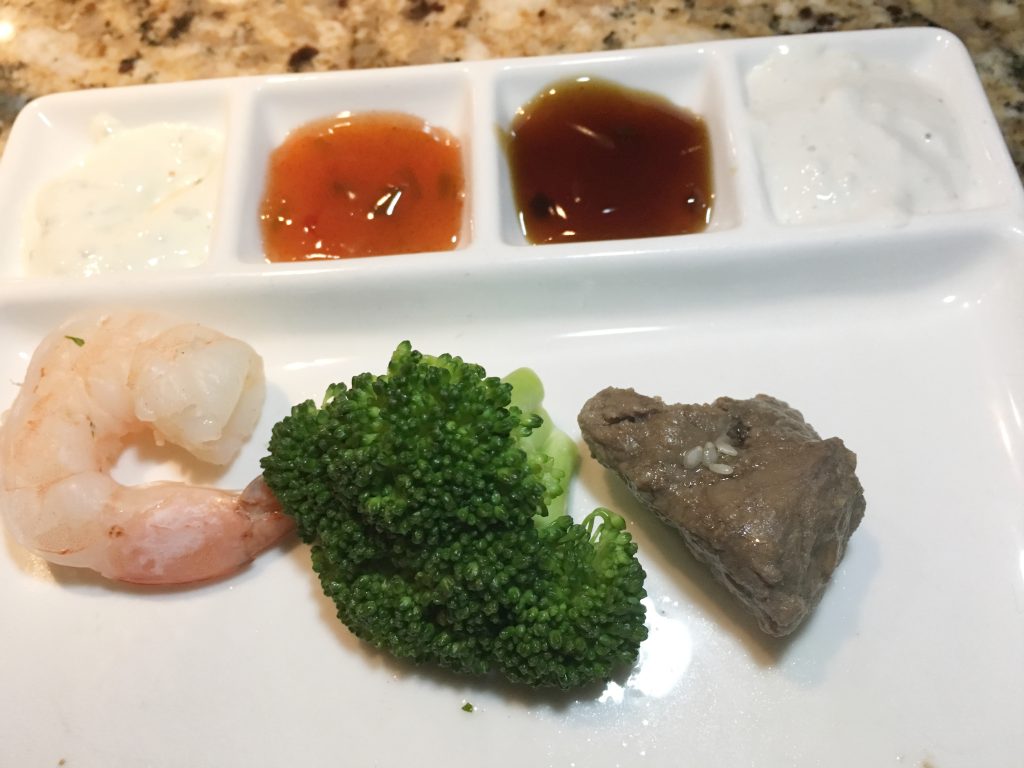 The restaurant thinks of everything.  The plates have special compartments for you to scoop your sauce into.  As you can see, you will be eating your main entree in stages.  Since you only have two cooking utensils, you will be continuously cooking and eating the main entree.  You will also get a "Search and Rescue" slotted spoon, because inevitably, some food will fall off your cooking fork!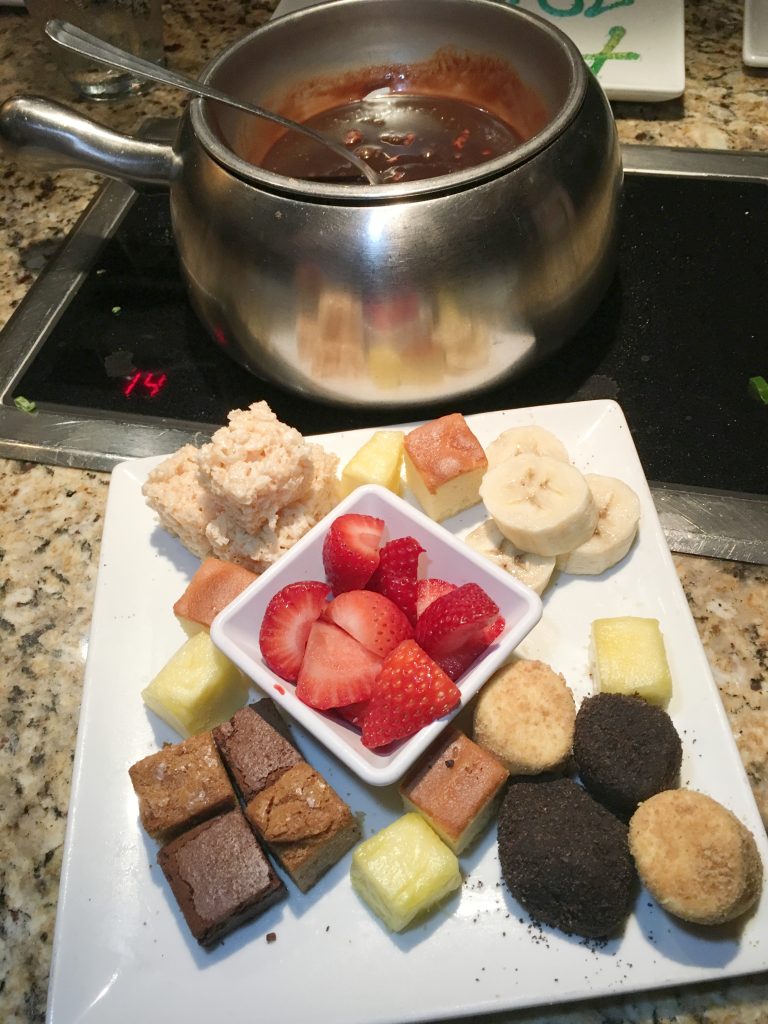 Of course, the kids' favorite part of the meal is dessert! Since we most recently celebrated my son's birthday, we let him choose the chocolate fondue, since there's only one per table.  This time, he chose the Flaming Turtle which includes milk chocolate, caramel and and candied pecans.  There's a splash of rum which is added and set on fire, thus the "flaming" part of the turtle.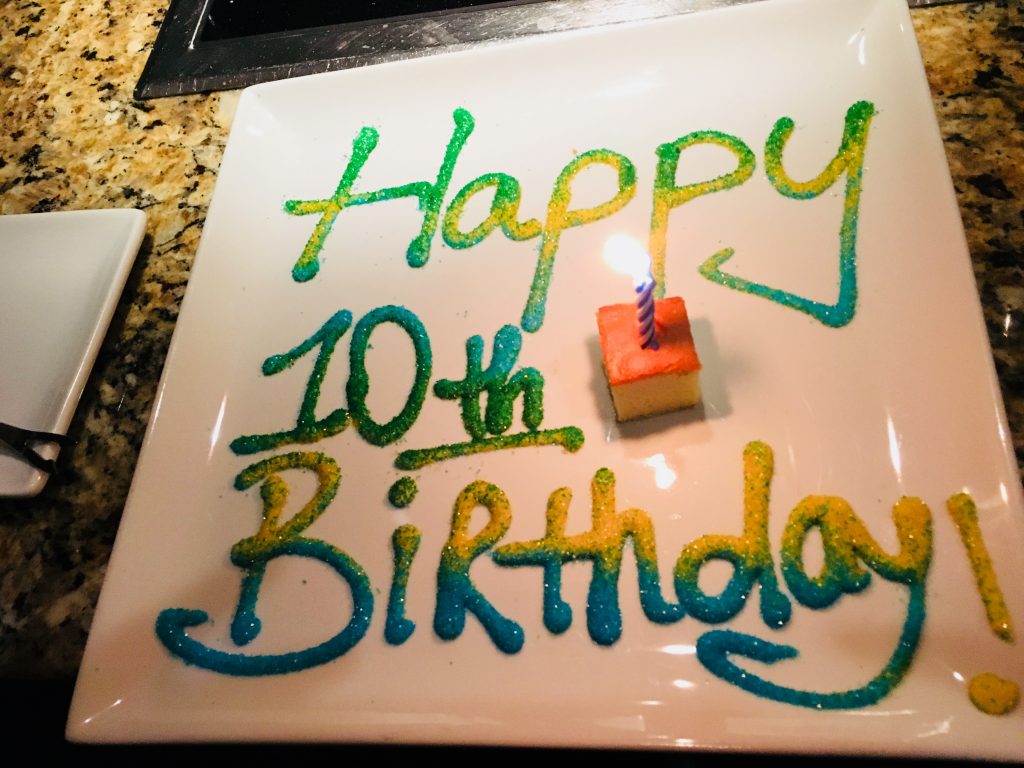 When you arrive at the restaurant, they ask if you are celebrating a special occasion.  We mentioned to the hostess and our waiter that it was our son's 10th birthday.  When our waiter brought us our dessert, he also brought this fun, colorful plate.
The Melting Pot is a fun restaurant that is great for celebrating special occasions, a date night or just a dinner out with friends.  When you dine here, you will have a memorable, interactive experience.
The Details:
(Please note that The Melting Pot has locations throughout the United States.  Check the website to see if there's a location near you.)
The Melting Pot White Plains
30 Mamaroneck Avenue
White Plains, NY 10601
(914) 993-6358
Hours: Monday – Thursday 5 PM -10 PM Friday 5 PM -11 PM, Saturday 12 PM – 11 PM, Sunday 12 PM – 9 PM
Parking:  Street Parking
Price:  $$$ (Four-Course dinner for two plus cocktails approximately $100+)