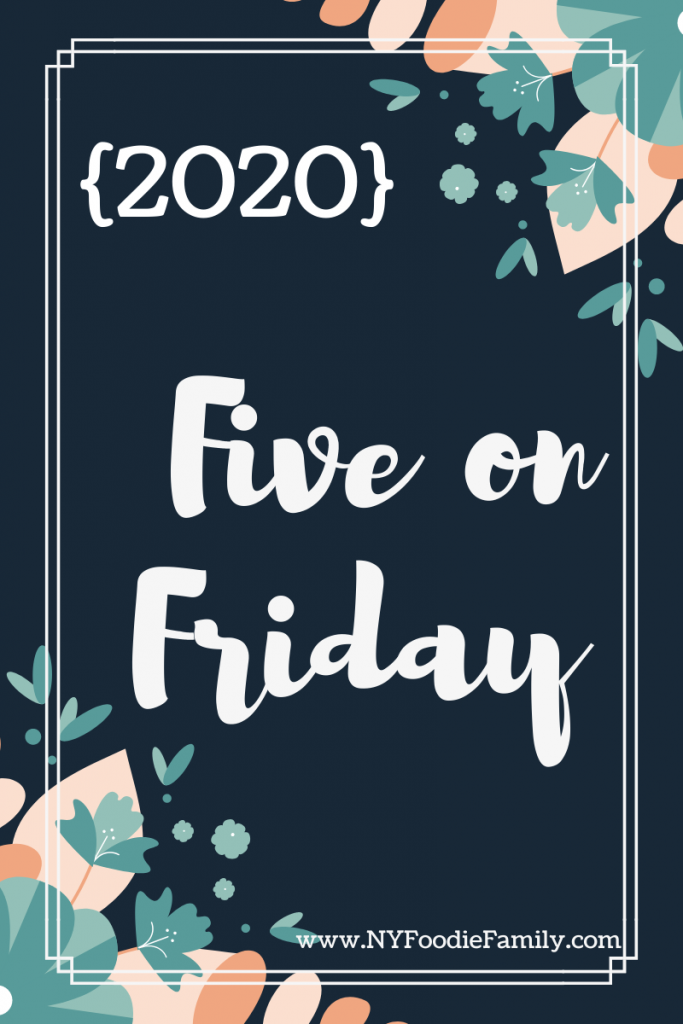 Hello Friday! For once, I can say the week feels like it's flown by! It's been busy with the usual and as always, I'm happy for the weekend to be here. In the beginning of the week we were expected to get some snow/sleet yesterday……but nothing! Rainy and 40 degrees. It's too warm for snow! Today, there's a high of 51 degrees…..in February! I'm not going to lie, I don't mind not having freezing temps. But this is winter. I want snow days (one of the few things I like about the season!) which require SNOW!! Here are five from this week: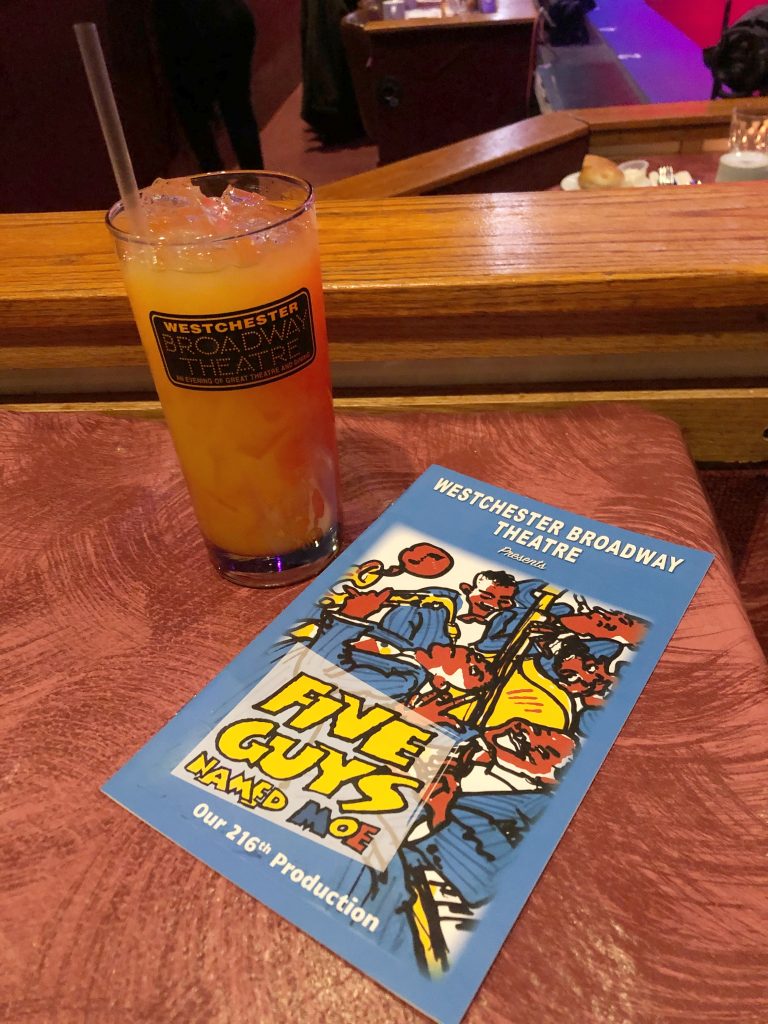 1. Date Night – Last Friday night the Westchester Broadway Theatre kindly hosted us for their press night production of Five Guys Named Moe. I have a blog post linked below all about the show. It was a great production and a fun date night out.


2. Watching – This weekend Dana and I watched Hustlers and the Downtown Abbey movie. Both were good in their own way. I didn't realize that Hustlers was based on a true story. And even though I didn't watch the Super Bowl or the half-time show, I did see pictures and everyone's comments. Both Hustlers and the half-time show prove that J. Lo has an amazing body and I hope to look that good when I'm her age!

I also watched Miss Americana on Netflix. If you are a Taylor Swift fan you have probably already watched this! And even if you aren't a big fan, I recommend watching. I enjoyed watching her evolution from teen country star to modern day music wonder woman.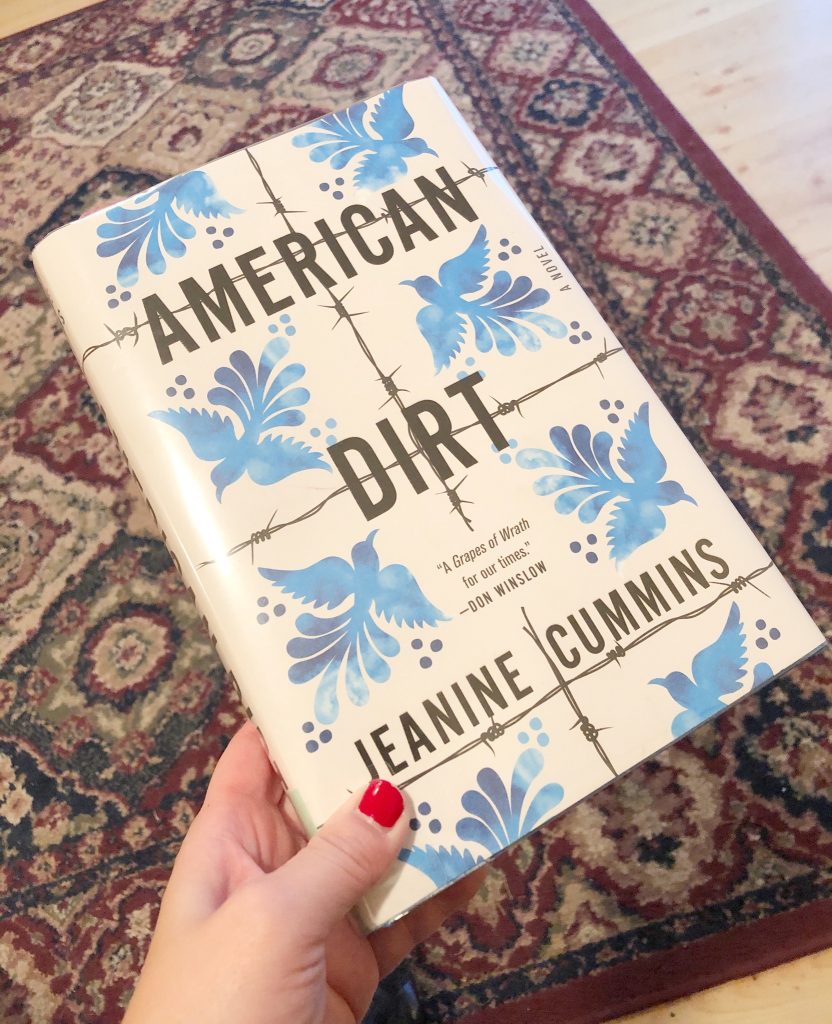 3. Reading – I am almost finished reading American Dirt by Jeanine Cummins. After a family tragedy, a mother and her son attempt to escape Mexico and find refuge in America. They go from middle-class to migrants as they make a long and dangerous trip. I think this book is a good read. In my opinion, it's well-written and had me invested in the story from the beginning.
I was halfway through reading it before discovering all the controversy over this book. Critics have pointed out that Cummins, who has identified herself as white, is writing the story from the perspective of Mexican American characters. They believe that this isn't her story to tell and allege that Cummins has written many errors in her descriptions of Mexico. Oprah selected this book as her book club selection and after lots of backlash about the choice has stated, "….this selection has struck an emotional chord and created a need for a deeper, more substantive discussion." The book is already being adapted into a movie.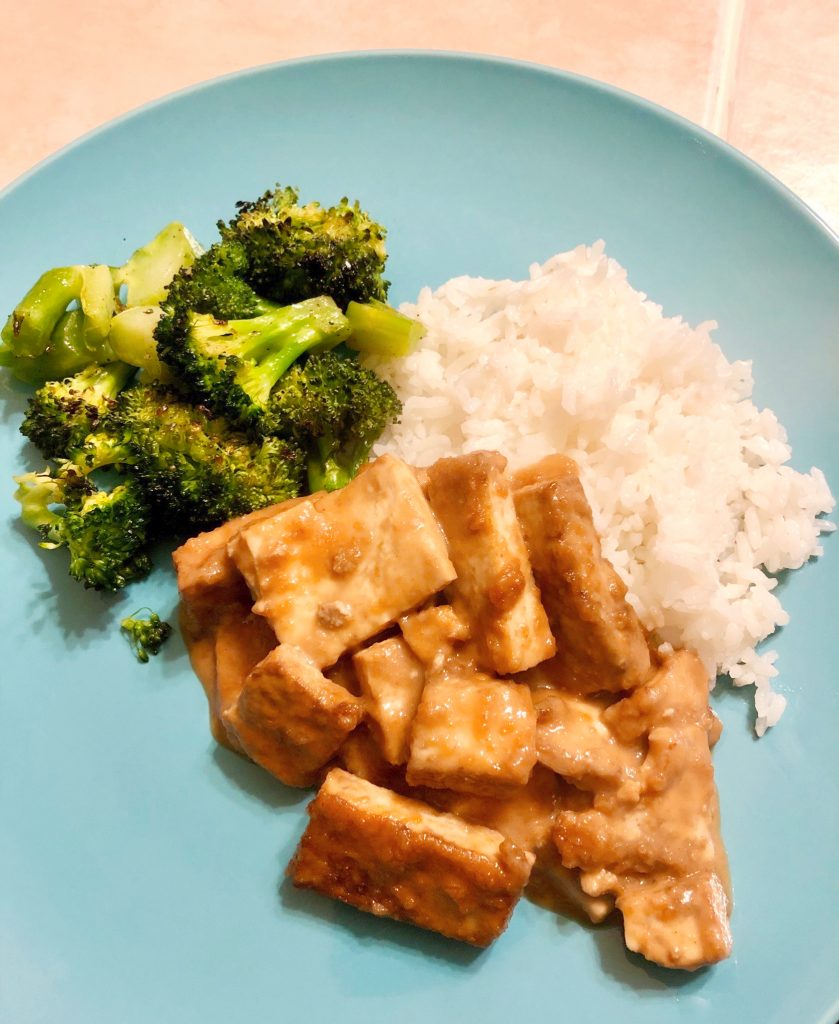 4. Cooking – This week we made Peanut Tofu with Coconut Rice, Instant Pot Pad Thai Stir Fry (not in the Instant Pot), Spicy Beanless Garden Chili, Mediterranean Wraps and Vegan Buffalo Cauliflower Mac and Cheese. We've been cooking A LOT and eating at home most of the time. A lot of restaurants don't offer very many vegan options. Plus, we feel like we can make pretty tasty food at home which is a lot healthier and cheaper than what we'd get eating out.
5. Internet Reads
*Any other documentary fans? I've got some watching to do….but I love that Miss Americana made the list!
*It's almost time for spring cleaning! I can use all the help I can get!
*I love the sleep score tracking on my Fitbit. However, I've been noticing that I need to work on getting better sleep. Even though I've been going to bed before 11 PM every night, I'm barely getting a little over six hours of actual sleep. Any sleep advice I can find, I read! I'm even thinking about getting a weighted blanket. Do any of you use a weighted blanket?
ICYMI this week: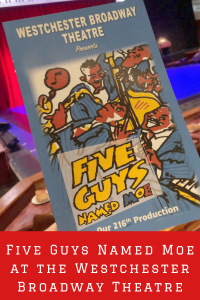 Wednesday I wrote about Five Guys Named Moe.
Sharing with Friday Favorites! Have a great weekend!