(This post contains affiliate links.  Please read our Disclosure Policy for additional info.)
Can you believe that this weekend is the first of December?!  I honestly can't believe it.  I feel like these past two weeks were a blur.  I hope everyone had a Happy Thanksgiving last weekend and stuffed themselves silly…..because I certainly did! We have a school event tonight.  Then the boys are camping this weekend with the Cub Scouts.  It's one of my son's last big events before he becomes a Boy Scout in January.  Sunday we have our monthly supper club dinner (pizza-themed) and cookie exchange.  As I'm typing this Thursday night, I still have to figure out what cookie and pizza recipes that I'll be making! Here are five from this week: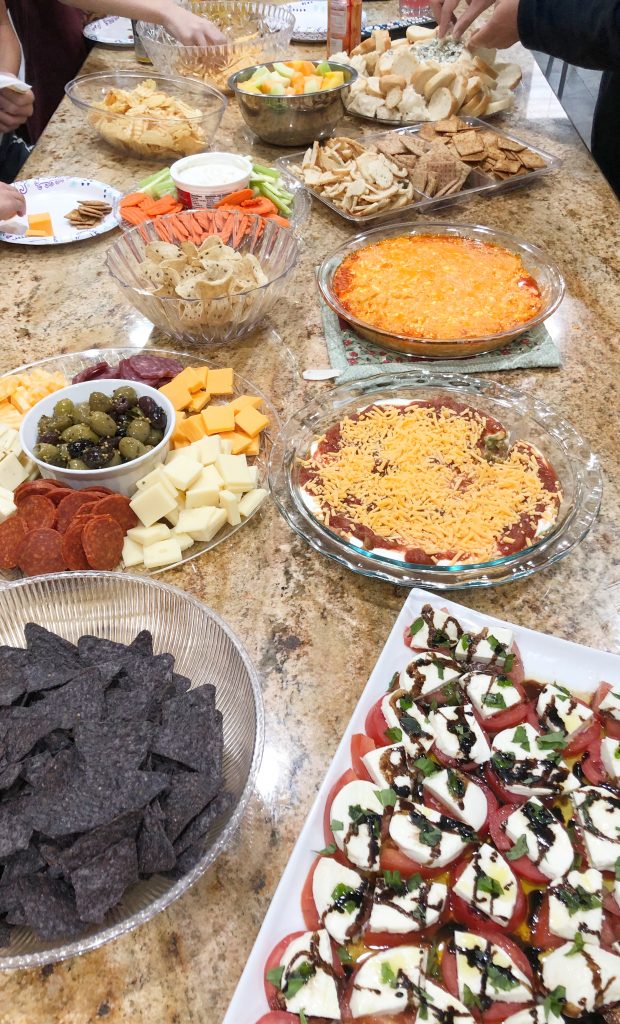 1. Traveling – We spent Thanksgiving in Maryland, visiting my sister and her family.  As I mentioned, most of the trip was spent eating.  Really! Look at this snack spread!  It was also my niece's 6th birthday Saturday, so we got to celebrate with her.  My kids rarely get to see their cousins, so it was nice getting to see them having fun together.
2. Reading – I am almost finished reading Dating You Hating You by Christina Lauren.  I recently finally read one of this writing duo's books, Love and Other Words, and really enjoyed it.  Dating You/Hating You is turning out to be just as enjoyable.  If you enjoy contemporary romance, I recommend this book!
3. Watching – My husband and I watched the movie Eighth Grade.  This movie is cringy in a hate to revisit middle school type of way.  All of the awkwardness of middle school is shown, in a pretty realistic way.  It's scary that my daughter will be in eighth grade next year! While she didn't watch the movie, since it has an R rating, I wouldn't be adverse to her watching it next year.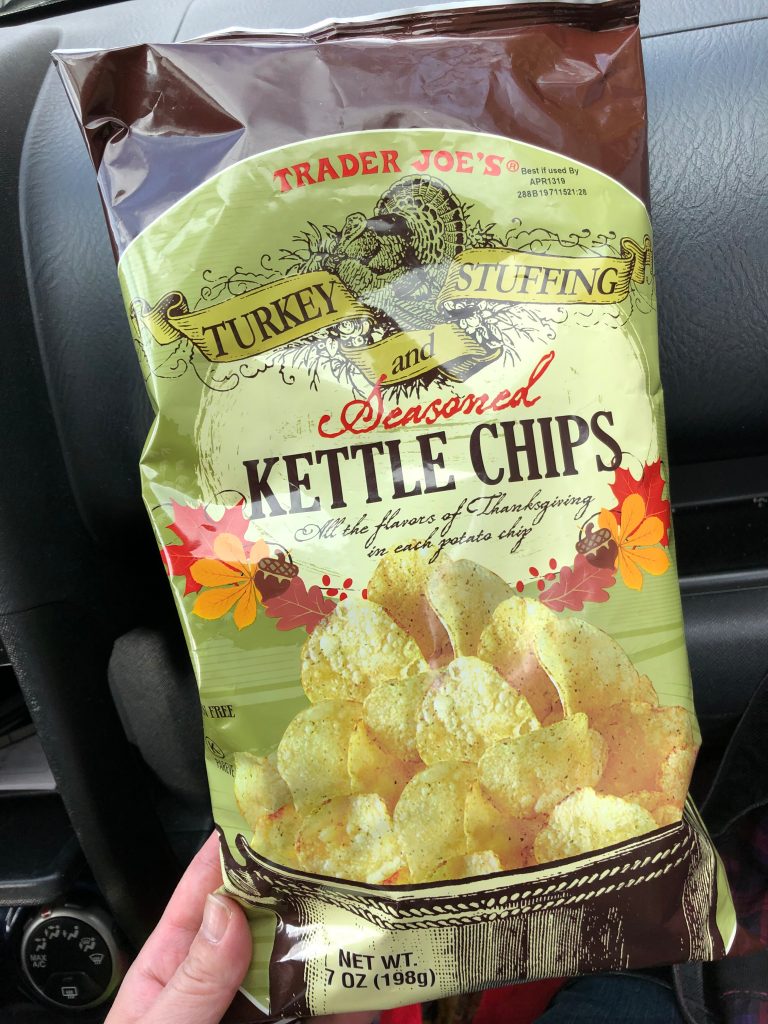 4. Eating – My husband went to Trader Joe's before our trip to Maryland and picked up these Turkey & Stuffing seasoned kettle chips.  Of course we had to try them, but to be honest, I wasn't the biggest fan.  The kettle chip had a nice crunch, but the seasoning was eh.  I mostly tasted the flavor of thyme.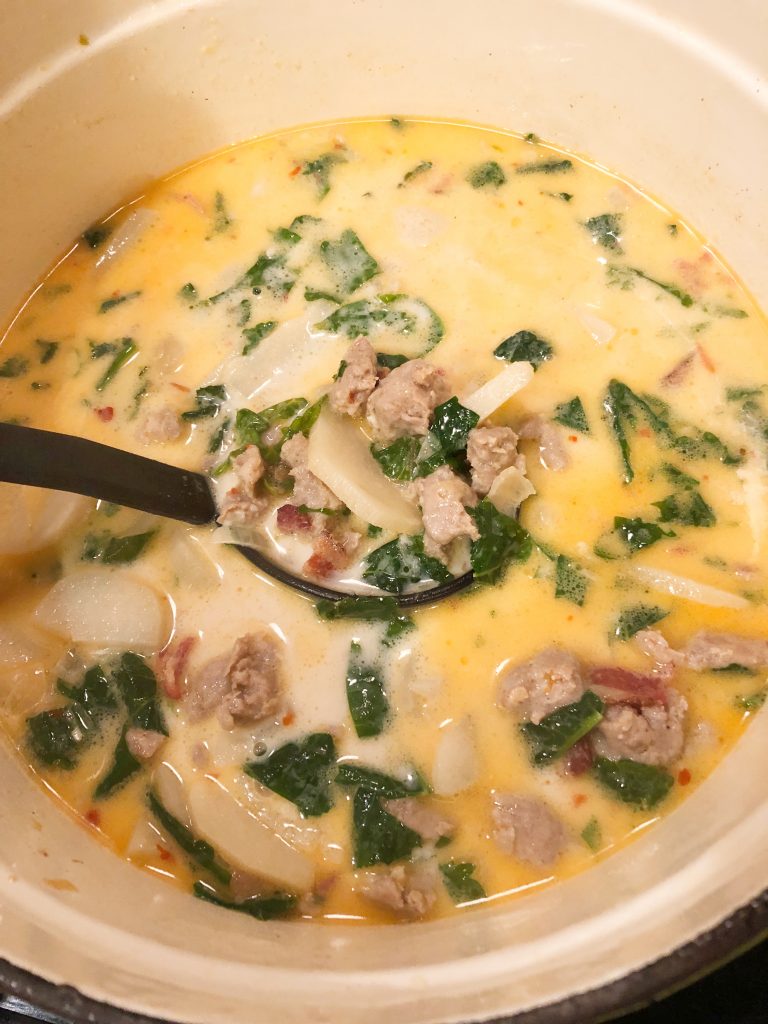 5. Cooking – This past week I made Modern Honey's Olive Garden Copycat Zuppa Toscana Soup.  I have to admit that I've never tried the original Olive Garden soup, so I can't compare it this one to anything, but I thought it was very tasty!  I only put in half the red pepper flakes and it was spicy though, so if you don't like spice, I'd add even less.
ICYMI this week on the blog: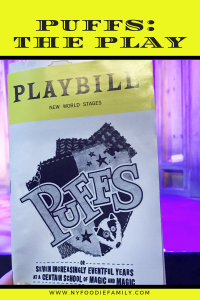 Tuesday I wrote about the off-Broadway play Puffs.
Sharing with Friday Favorites!  Have a great weekend!