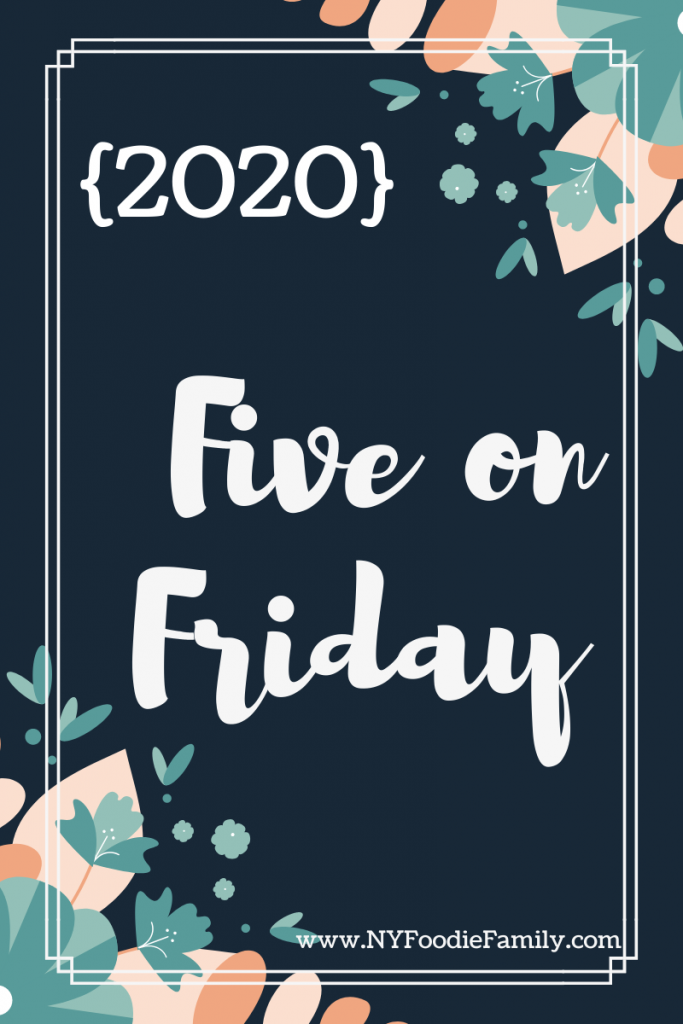 Happy Friday. Yes, I took a three week long hiatus from the blog….I have not been motivated to sit down at the laptop to write after sitting and working on it all day. And…..I needed a break. But I came back strong with three posts this week (who am I?!)! I do enjoy writing, so hopefully, I've gotten my momentum back. I did realize while typing this post that I didn't take any pictures this week, minus dinner photos! I hope all you moms had a wonderful Mother's Day last Sunday! Here are five from this week:
1. Celebrations – This week we celebrated my mom's birthday, my brother's birthday, my niece's birthday and Mother's Day. Unfortunately, none of my family lives nearby so we weren't able to have any socially distanced visits. Just three zoom calls this week to sing happy birthday and catch up.


2. Watching – This week our family binge watched Upload on Amazon Prime. The show takes place in the future, where when people die they can choose to be uploaded into a virtual afterlife. Nathan has died and ends up forming a friendship with his angel, Nora. It's part sci-fi, part comedy and even part mystery. It is rated MA and there's some language and sexual references. But the four of us loved this show!


3. Reading – I think I've hit another reading slump. The last book that I finished was What Alice Forgot by Liane Moriarty. But that was almost a week ago and I am nowhere near finishing another book anytime soon. This is one of Moriarty's older books that I hadn't read. I enjoyed this book and have found that I like her older books more than her newer stuff.
4. Home Projects – So what have I been doing in the past three weeks? Well, we decided to tackle a bunch of house projects. My daughter decided she wanted to redo her room, which includes painting her walls. We are making her do it (with some help from Dana). In the meantime, Dana has been working on giving the kids' bathroom a face-lift – some new paint, hanging some bead board, new trim, a new vanity, new lights, taking out the medicine cabinet that's been there since we bought the house, etc. This has been a slow process since he is working during the day. But, it looks like we have plenty of time!


5. Podcasts – Recently, I have been listening to ALL the news podcasts: The Daily (New York Times), Start Here (ABC News), Up First (NPR), The Journal (WSJ) and The NPR Politics Podcast. I like information and facts. Social media is horrible and I've found that these podcasts keep me informed and up-to-date on the what's going on in the world, usually in 30 minutes or less.
ICYMI this past week: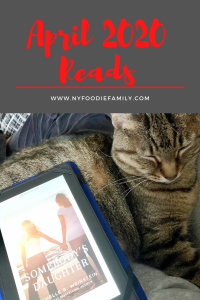 Tuesday I shared my April reads.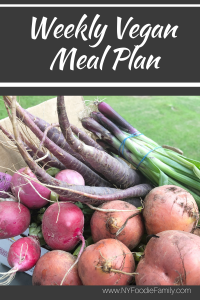 Thursday I shared our first weekly vegan meal plan.
Sharing with Friday Favorites. Have a great weekend!