(This post contains affiliate links.  Please read our disclosure policy for more information.)
Happy Friday! This has been a super busy week.  The kids ended up having a snow day on Tuesday.  My son had his science fair.  I am super nervous excited because tonight and tomorrow my son is starring in his school's 3rd and 4th grade school play.  They are doing a production of the Magic Tree House Knight at Dawn and he is Jack for the first half of the play/musical.  Our weekend will be filled with the play and seeing family who are coming to watch it.  And of course hopefully enjoying some corned beef and cabbage for St. Patrick's Day!  Here are five from this week: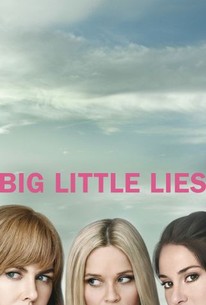 Watching – We don't get HBO.  But I recently discovered that season one of Big Little Lies was available from the library.  So, I've been binge watching this since it's due back to the library on Monday!
Reading – This week I finished up Still Me by Jojo Moyes.  This was a great book and I really enjoyed reading more of Lou's story.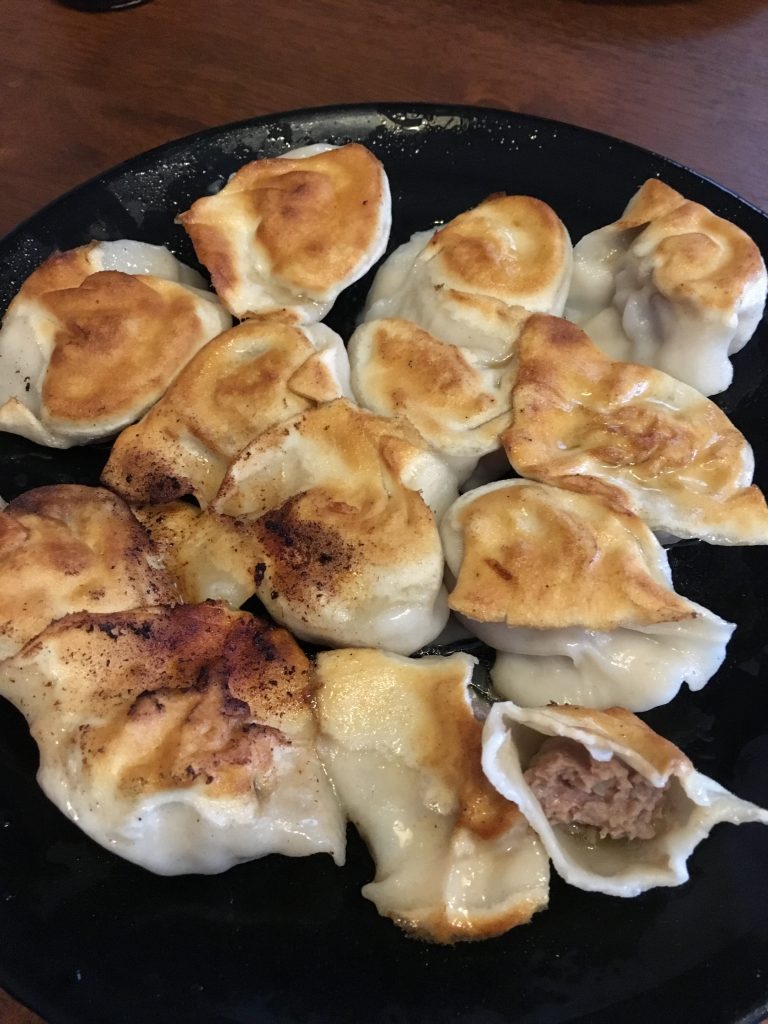 Family Time – Much of our family time revolves around food!  Last weekend we drove to a town about 45 minutes away to go out for lunch.  We made two stops, one to a dumpling restaurant where we had two kinds of dumplings (the fried beef and onion are showed above and we also had steamed pork and seafood ones).  My kids LOVE dumplings and these were some of the best dumplings we've had.  Then we went to a Vietnamese restaurant, where we shared some pho, a bahn mi and some pork bun moc.  Both of these places were recommended to me by an Instagram follower who lives near me.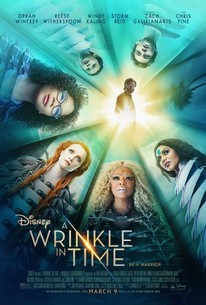 Mother-Son Date – Last weekend the movie A Wrinkle In Time came out.  Since we read the book together, the two of us went to go see it.  I cannot tell you the last time that I went to a movie on opening weekend!  The movie was alright.  It was a bit different from the book.  But I enjoyed the cast.

Ice Cream – Breyers Ice Cream Cake ice cream has become a recent favorite. If you like Carvel ice cream cake, you will most likely enjoy this ice cream flavor as much as I do.  It is vanilla and chocolate ice cream, but the chocolate ice cream has the little crunchies.  I may buy this ice cream and a flavor I don't like, and don't let the rest of the family eat my ice cream!
ICYI this week on the blog:
Tuesday I shared my February 2018 reads.
Wednesday I posted what was Rocking My Happy this week.
Sharing with Friday Favorites!  Have a great weekend!