It's Friday and I'm finally back with a blog post! The week started with a snow day for the kids. Then it was back to our regular schedule. It's hard to believe that the school year half-way through. It's only March, but we have summer camp planning that we have to get done. We are not definite about our weekend plans yet, but hope to have some family fun this weekend!
1. Reading – I just finished reading Best Friends Forever by Margot Hunt. It was a decent suspense read. I've been on hold for what feels like ages, for Becoming by Michelle Obama. It finally came in this week from the library. Non-fiction always takes me much longer to read and I only have a limited time before it's due back. So, I'll hopefully be making a good dent in it this weekend.
2. Watching – Between A Million Little Things and The Bachelor (which I'm behind on, so no spoilers!) I haven't had much other television watching time. But I did find a new show on Netflix that I have been bingeing (if 4 episodes counts as a binge!). It's a Canadian show called Workin' Moms. Warning, there's nudity and bad language but I find it so funny!
3. Listening – Skimm This, a new podcast, debuted this week. I've been a fan of theSkimm for awhile now. It's a great way for me stay up on current events in an easily digestible format. Skimm This is a daily podcast that goes a little more in depth to current events. You can sign up for theSkimm here, if you don't already subscribe!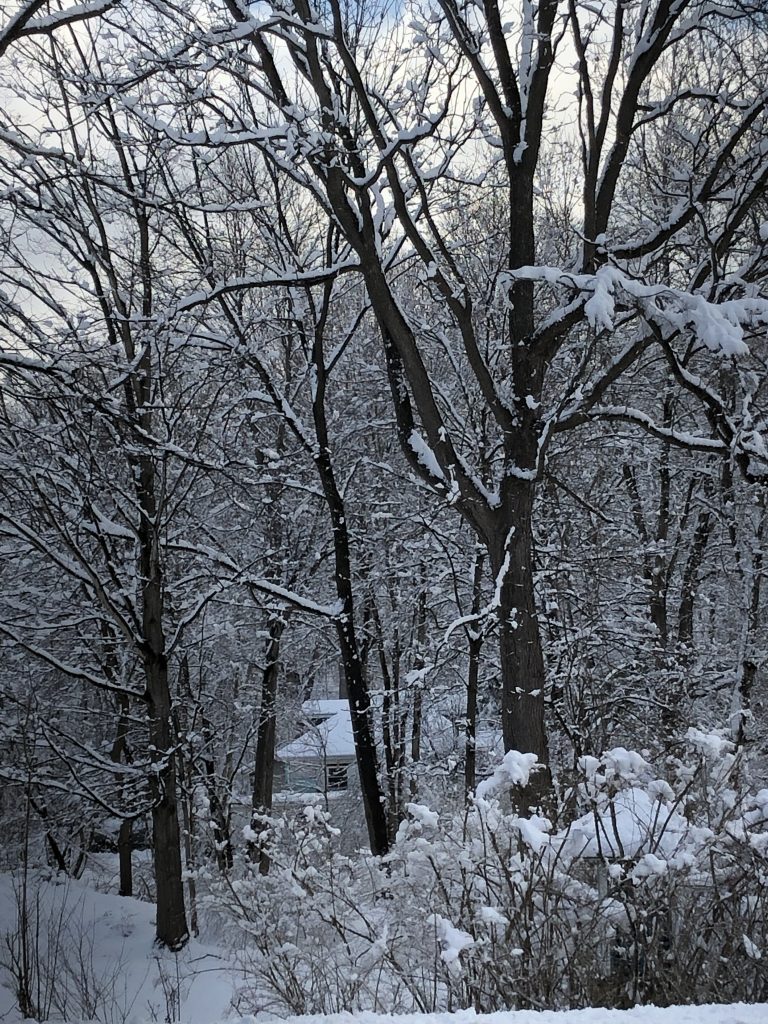 4. Snow – I think it's time for spring to come. I mean, we are "springing ahead" this weekend. After early dismissals, delays and snow days, I'm not sure when the kids last had a full week of school! Earlier this week, we at least had a pretty snow fall!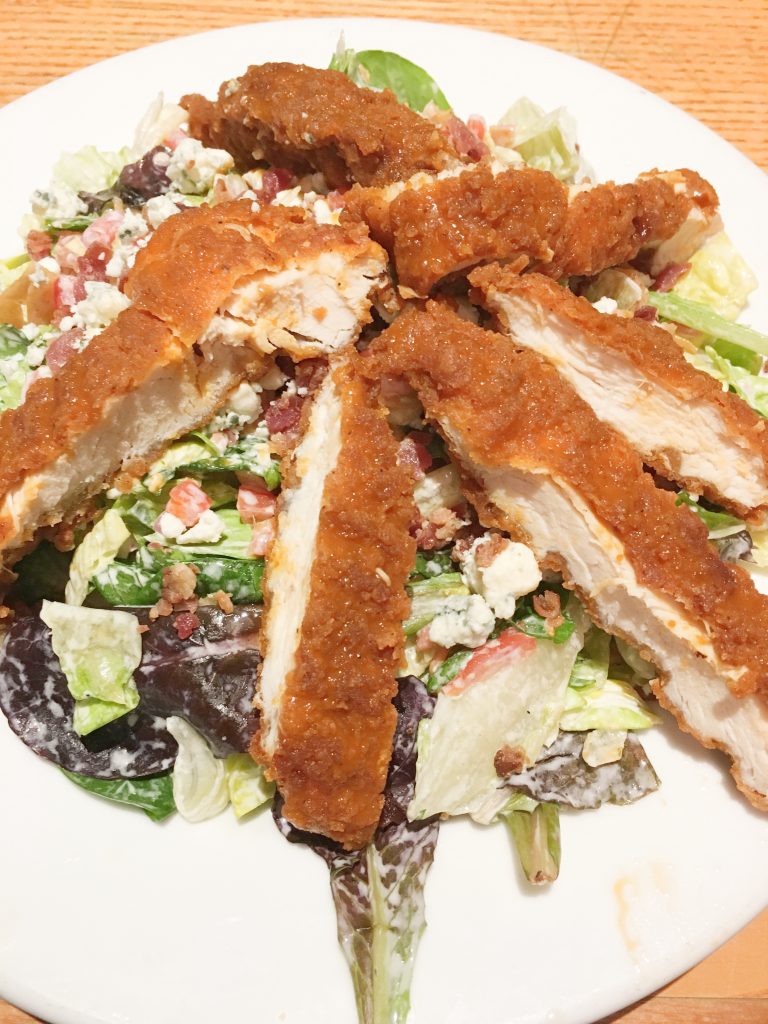 5. Dinner with a friend – I had a much-needed dinner out with one of my girlfriends. We always go to the same restaurant (Chili's) since it's about half-way between both of us. Since we only get to meet up every couple of months, I always get the same thing – the Buffalo Chicken Salad.
Sharing with Friday Favorites! Have a great weekend!