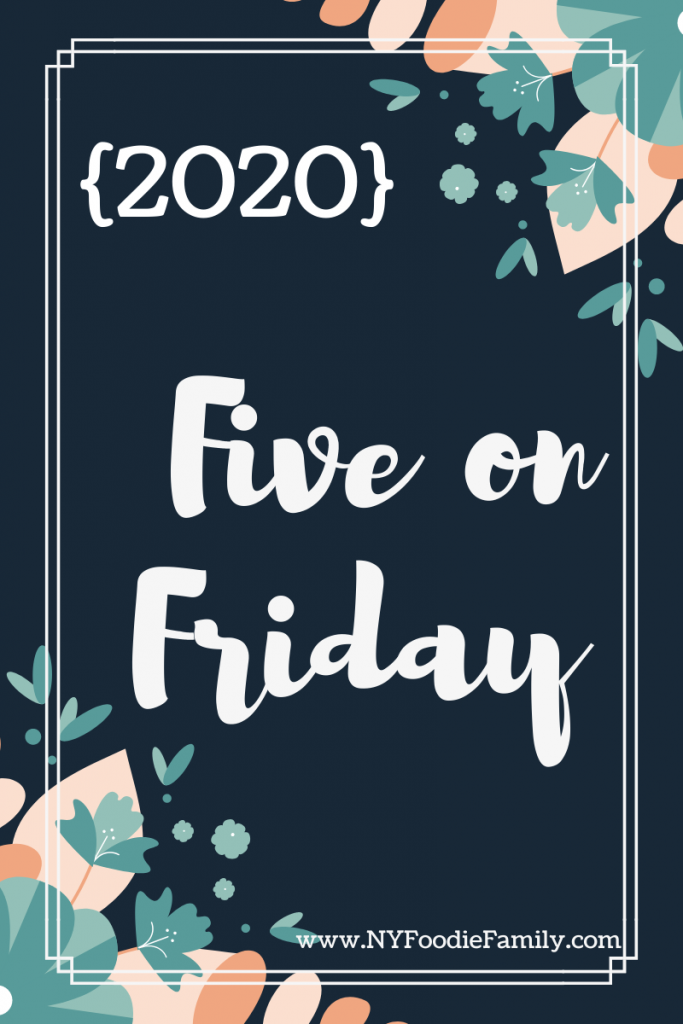 Happy Friday! This week has been a bit crazy and stressful for us. One of my son's friends tested positive for COVID earlier in the week. Both my husband and son were in close contact with him and need to quarantine for two weeks. The friend, fortunately, has mild symptoms and is doing well. However, I didn't realize how difficult quaranting could be! My husband has been relegated to the sofa to sleep. We moved my daughter's stuff out of the kids' bathroom and she is sharing my bathroom. When we are in the same space in the house as each other, we wear masks. COVID cases are increasing as seen in ALL the schools in our area. Sadly, with Thanksgiving and Christmas coming up and cooler weather where people have to be indoors, the cases are likely going to increase. Please stay safe everyone! With my husband and son still quaranting this weekend, I'm not sure what our plans are. The weather is getting cooler and it looks like it's going to rain all day Sunday. So, we likely will not be outside very much. Here are five from this past week: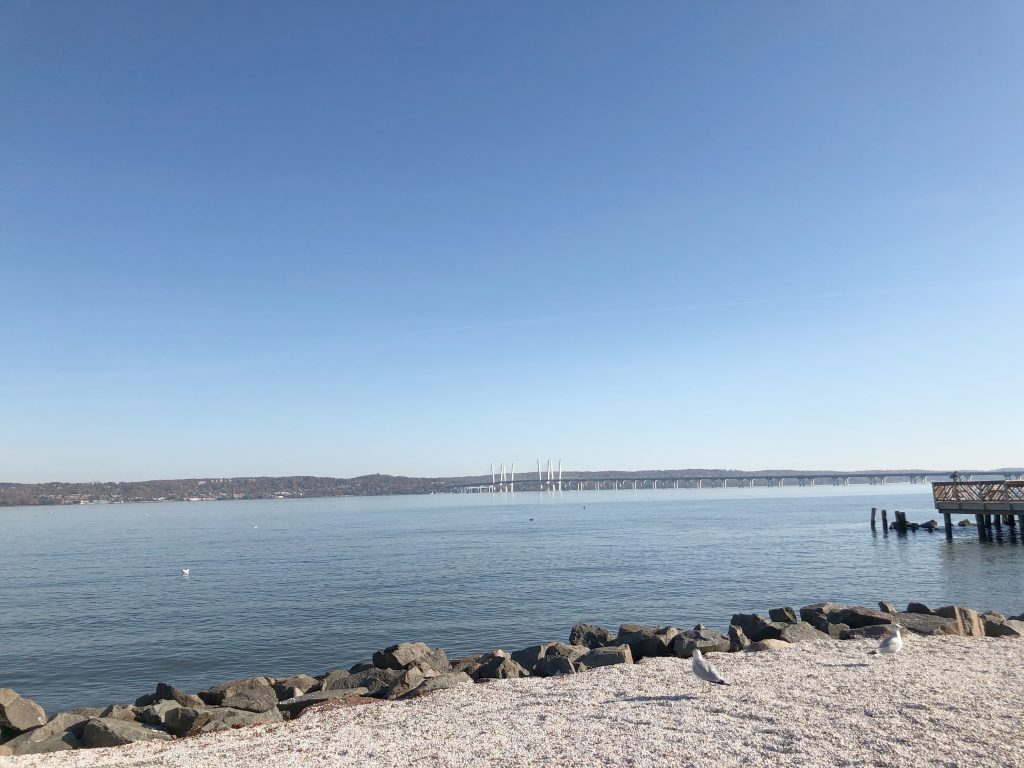 1.Day Date – Last weekend the weather was beautiful. My husband and I tried a new-to-us Filipino restaurant, Karederya in Nyack. We ordered takeout and then went to a local park and enjoyed a picnic with this amazing view.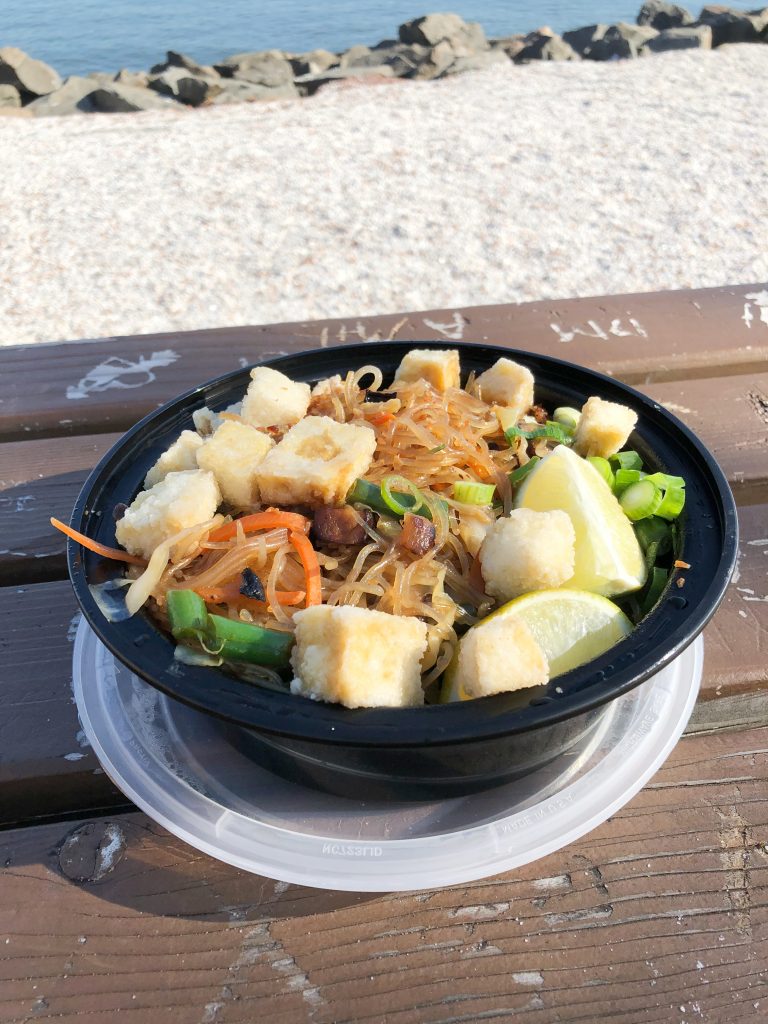 This was our first time trying Filipino food, but it won't be our last. Everything, including this Pancit Bihon with mushrooms and crispy tofu was delicious!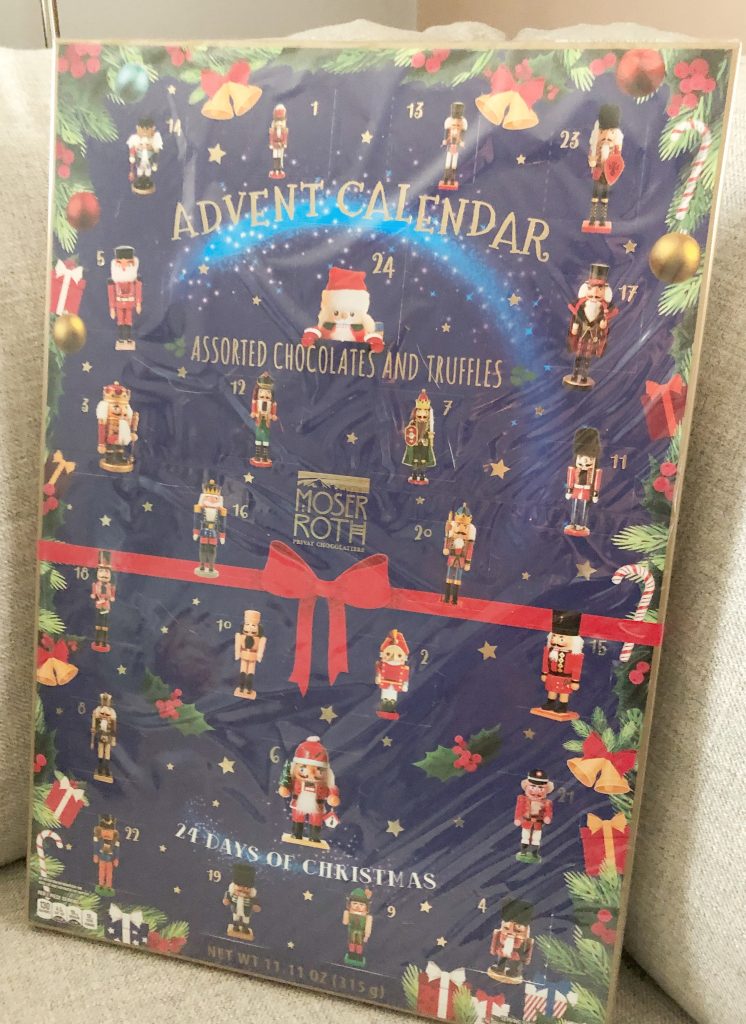 2. Aldi's – Do you have an Aldi's near you? Our nearest Aldi's is about a half hour drive, but we love shopping there. I hear they have several Advent calendars including a cheese one, a wine one, a beer one and even a coffee one! Last weekend when we stopped in, I didn't see any of them (FYI – sadly ,NY Aldi's stores don't sell alcohol). But I did buy myself this chocolate Advent calendar that I'm excited about! #itsthelittlethings


3. Reading – I am almost finished reading The Book of Two Ways by Jodi Picoult. She is one of my favorite authors and I usually love everything I read by her. So far though, I'm not loving this one. It's very well written though, as she always does a ton of research for her books.

4. Watching – Wednesday, I had off for Veteran's Day. It was cold and rainy so I did something I rarely do. I binge watched the entire season of Dash & Lily on Netflix! The series is only eight episodes. It's based on the YA book Dash & Lily's Book of Dares by David Levithan Rachel Cohn. It was a fun, cute holiday series!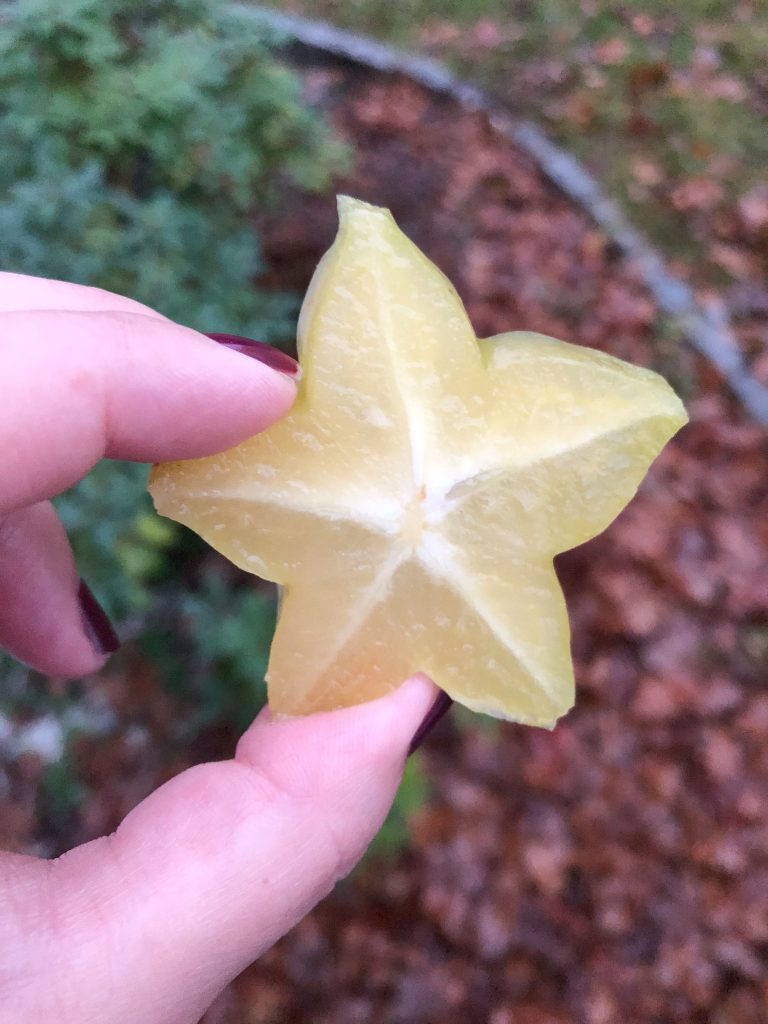 5. Eating – Star Fruit. It looks cool and tastes a little tart and a little sweet.
Our favorite dinner of the week was Pinch of Yum's Creamy Red Pepper Pasta with Blistered Tomatoes.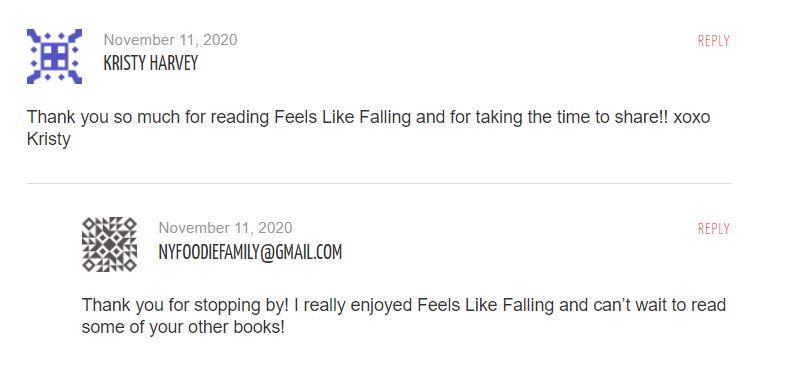 Bonus: Tuesday I shared my October reads. One of the books that I read and reviewed was Feels Like Falling by Kristy Woodson Harvey. I'm not sure how she found my post, but she commented on it! It was a great book and now I want to read all her other books!
ICYMI this week on the blog: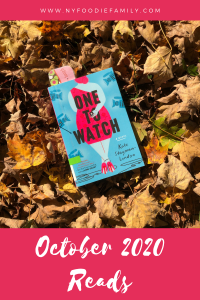 Tuesday I shared my October 2020 Reads.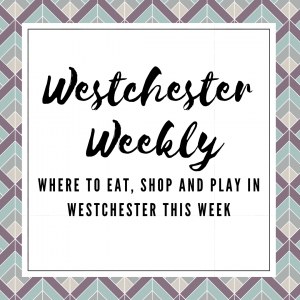 Wednesday I posted the newest edition of Westchester Weekly.
Sharing with Friday Favorites. Have a great weekend!