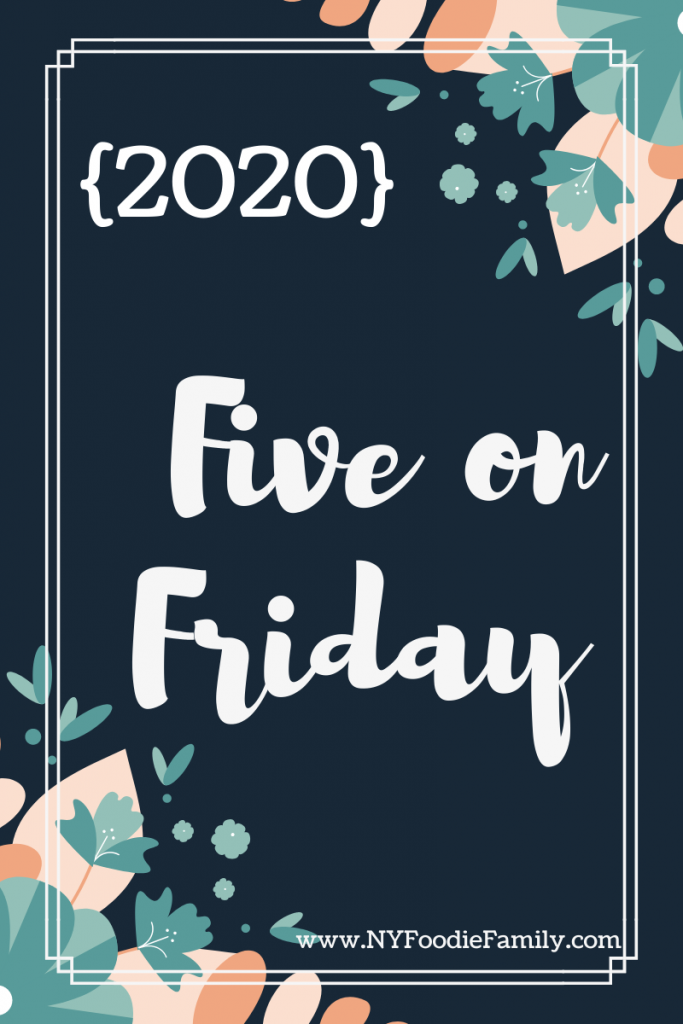 Happy Friday!  It's been a busy week around here and I have more than five things to share this week! Tuesday, the kids started their first day of school! They are doing a hybrid model and will do remote, virtual learning three days and go into school two days. This week, they did a smaller transition, so they each only went in one day. It's been a little difficult for them to get up so early. But overall, so far, so good! This weekend we are hopefully going apple picking and then I'm taking my daughter to do some back-to-school clothes shopping. I will need ALL the patience for this trip! Here are five from this week: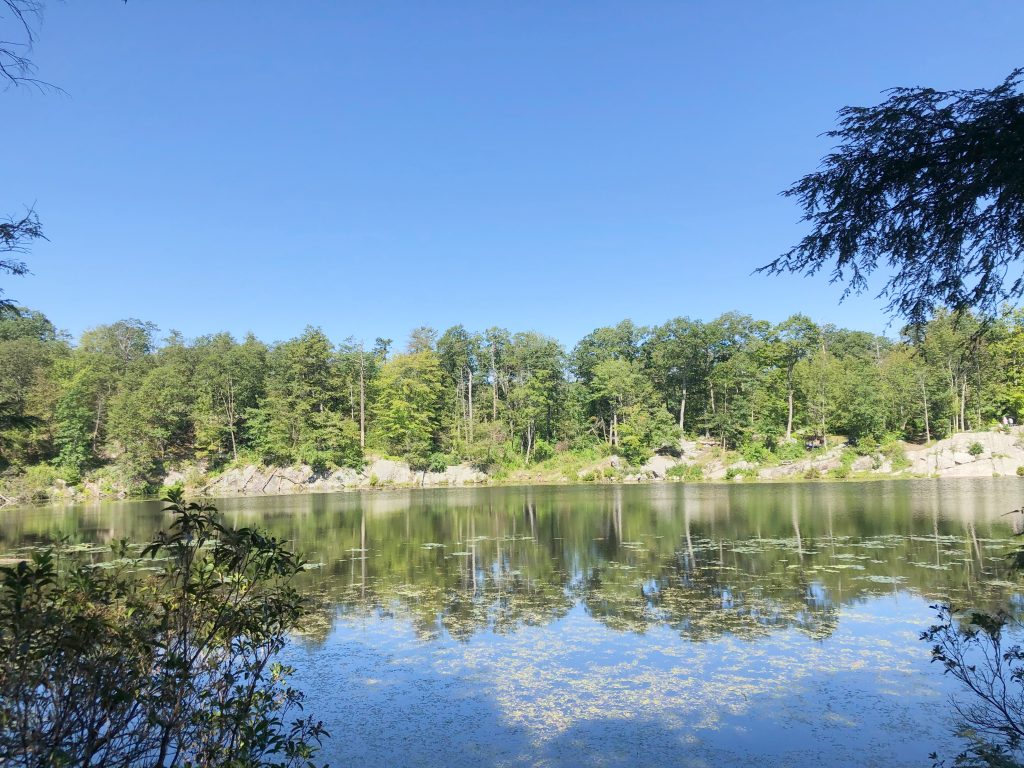 1.Hike – I started the long weekend with a solo hike at Pelton Pond. This was an easy, peaceful 1.5 mile hike with beautiful views. It was just what I needed before having to run around and do errands.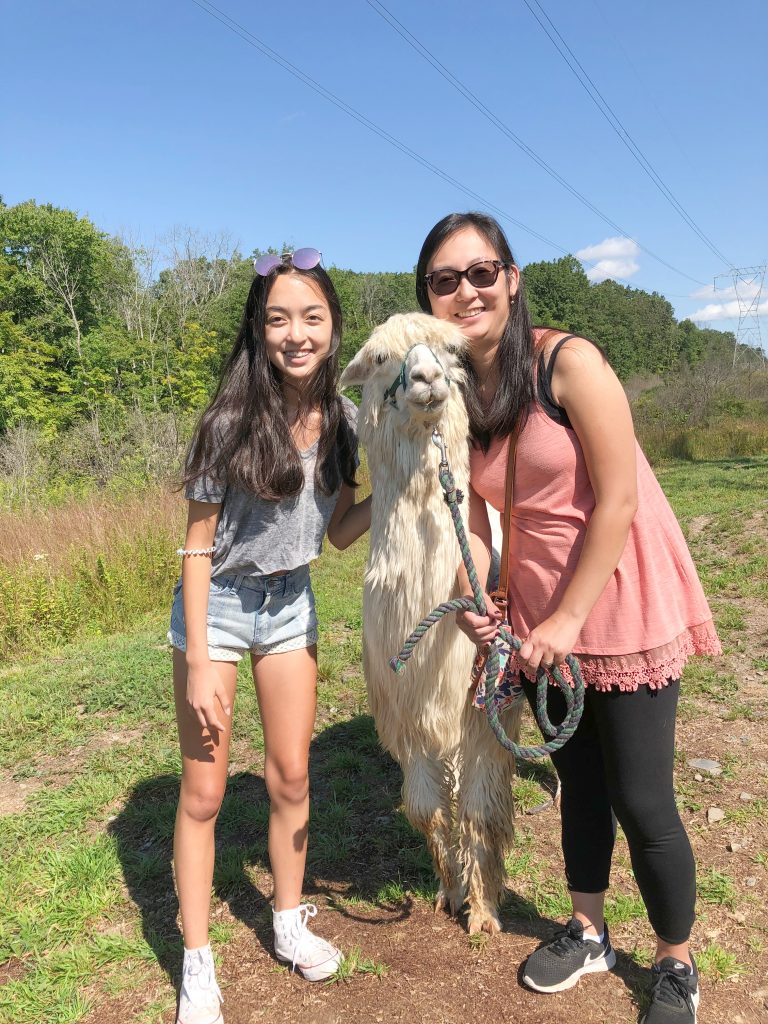 2. Alpacas – Sunday I took my daughter on an Alpaca/Llama hike.  This was a summer bucket list item and it was so much fun!  I'll be sharing a post next week all about it!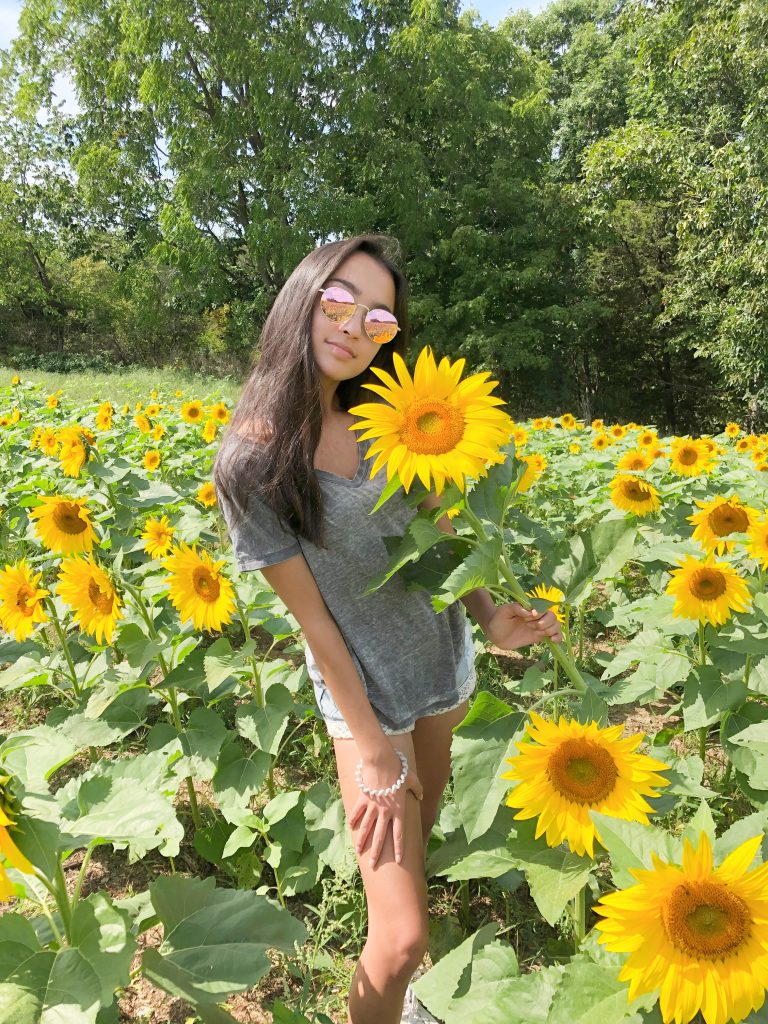 3. Sunflowers – After our alpaca hike we stopped at a nearby sunflower field.  Of course my daughter wanted to take pictures and we also cut our own sunflowers.  

4. Reading – I finished On the Come Up this week. This was a great YA book about a teen trying to make it as a rapper. I didn't love it as much as the author's other book, The Hate U Give, but it was still a good read. I have just started reading 28 Summers. Although school has started, summer has not officially ended, so I'm sneaking this one in. Plus, I've heard such good things about it!

5. Watching – I haven't watched a movie in awhile, but this weekend we watched Jojo Rabbit. This is a WWII comedy-drama about a Hitler youth whose mother is hiding a Jewish girl in their attic. We enjoyed this one. For such a horrific time period in history, the movie actually had some laugh out loud moments.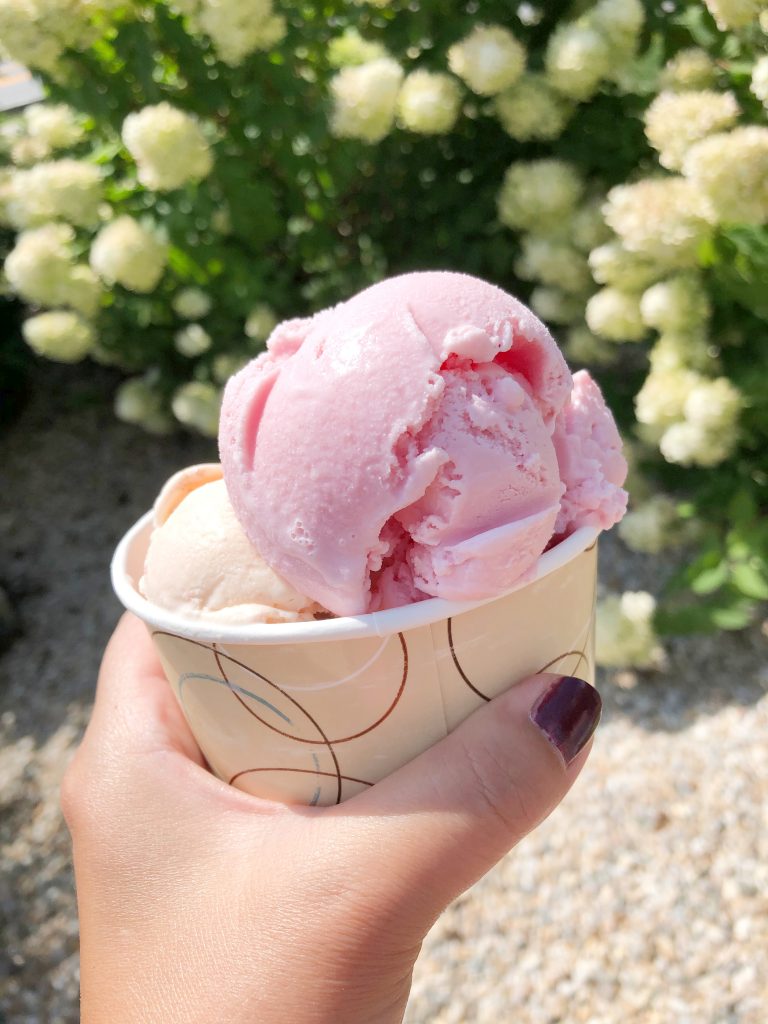 6. Eating – This weekend we tried a new-to-us ice cream place, Zoe's Ice Cream Barn. This lavender honey and peach strawberry pie ice cream were so good!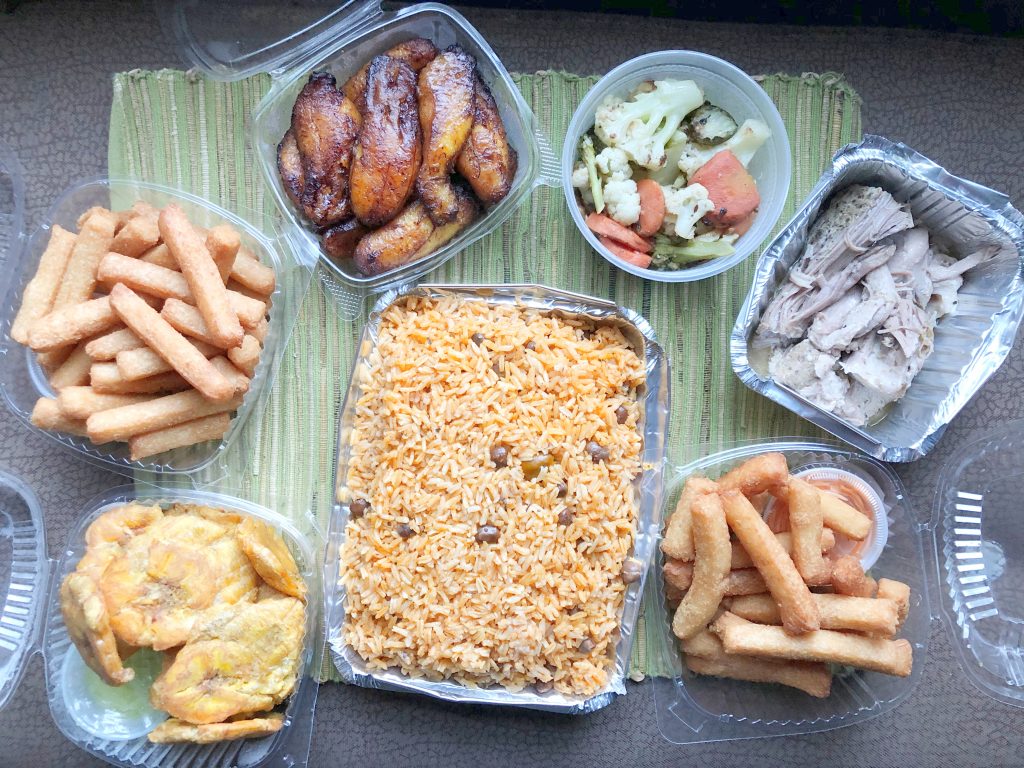 The night of their first day back-to-school we ordered takeout from Izla. The kids both agreed on this place when they were asked where they wanted to get food from. My son, the only meat eater in the family, enjoyed pernil while the rest of us enjoyed ALL the sides (tostones, yuca fries, rice and gandules, sweet plantains and mixed veggies)!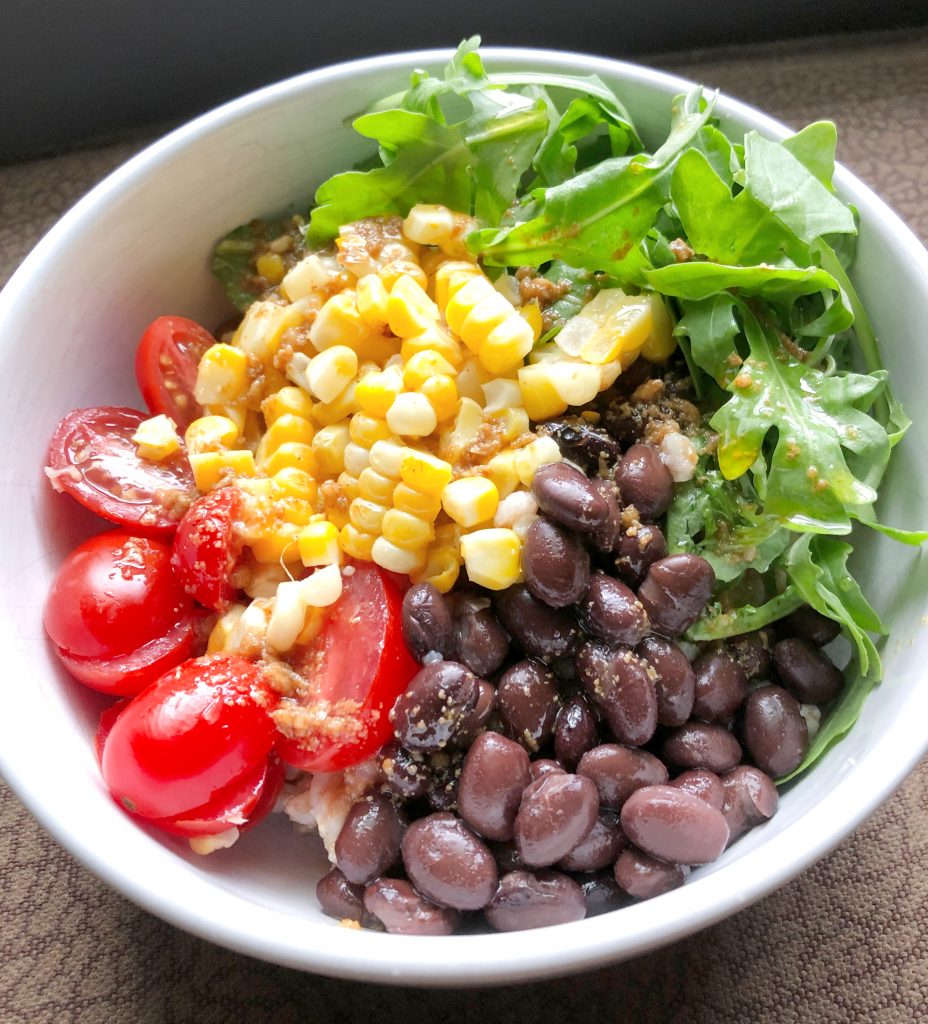 One of our favorite meals that we made this week were the Summer Grain Bowls from Eats Well With Others.  They were super easy to make and can be easily adapted when corn isn't in season.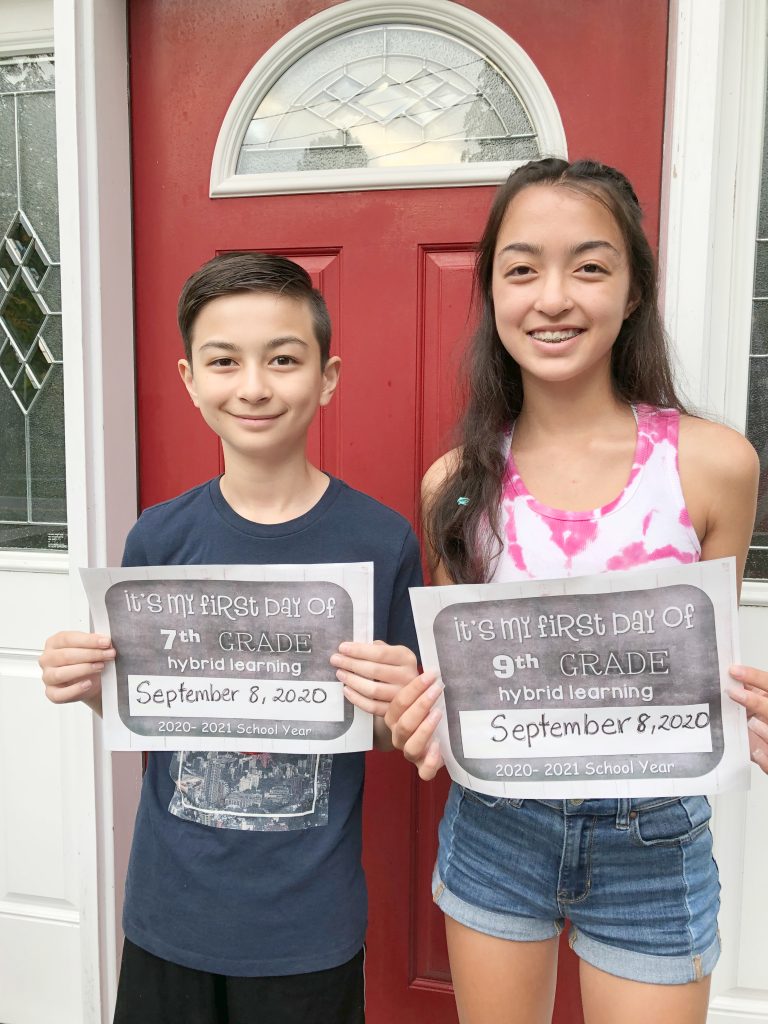 7. Back-to-School Pic – It's tradition to take an annual first and last day of school picture. So, even though the kids had a remote, virtual first day, I made them get up and take a picture before I had to go to work!
ICYMI this week on the blog: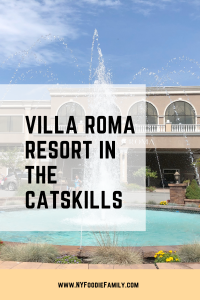 Monday I posted about our visit to Villa Roma Resort in the Catskills.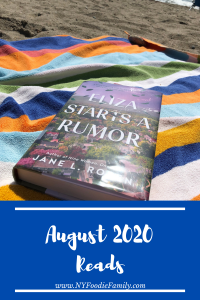 Tuesday I shared my August 2020 Reads. 
Sharing with Friday Favorites!  Have a great weekend!