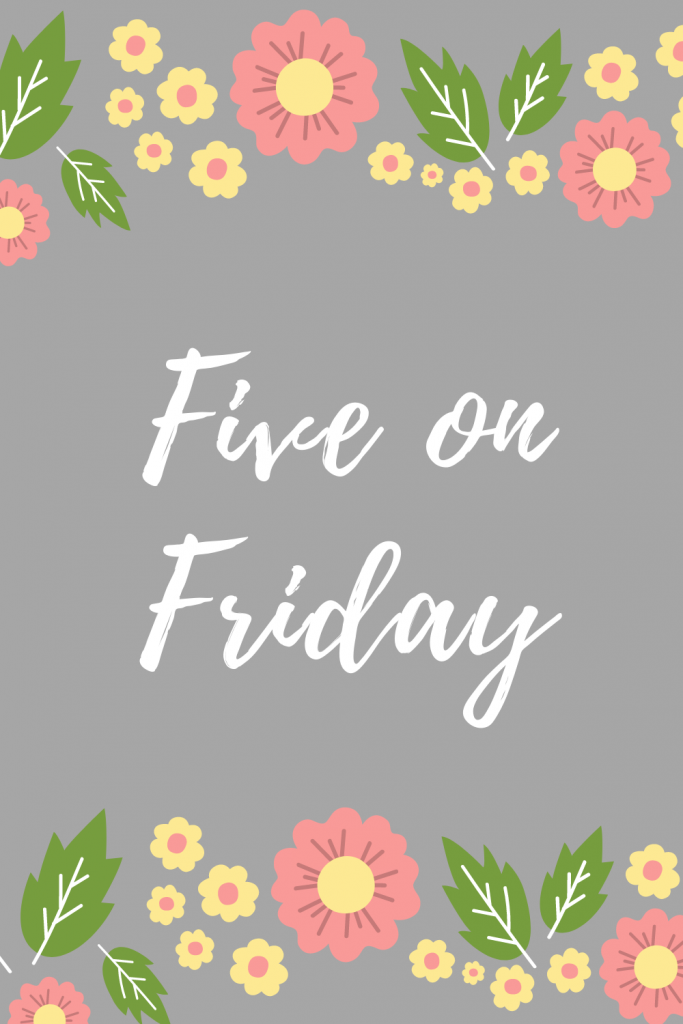 Happy‌ ‌Friday!‌ ‌What‌ ‌a‌ ‌snowy‌ ‌week‌ ‌it‌ ‌has‌ ‌been!‌ ‌I've‌ ‌had‌ ‌two,‌ ‌2-hour‌ ‌delays‌ ‌and‌ ‌one‌ ‌snow‌ ‌day‌ ‌from‌ ‌work‌ ‌this‌ ‌week!‌ ‌ And there‌ ‌is‌ ‌more‌ ‌snow‌ ‌expected‌ ‌next‌ ‌week‌!‌ Tomorrow‌ ‌Dana‌ ‌and‌ ‌I‌ ‌are‌ ‌picking‌ ‌up‌ ‌a‌ ‌treat‌ ‌that‌ ‌we‌ ‌ordered‌ ‌for‌ ‌the‌ ‌kids‌ ‌for‌ ‌Valentine's‌ ‌Day.‌ ‌They‌ ‌have‌ ‌all‌ ‌of‌ ‌next‌ ‌week‌ ‌off‌ ‌for‌ ‌their‌ ‌February‌ ‌break‌ ‌but‌ ‌I‌ ‌only‌ ‌have off‌ ‌Monday‌.‌ ‌Here‌ ‌are‌ ‌five‌ ‌from‌ ‌the‌ ‌past‌ ‌week:‌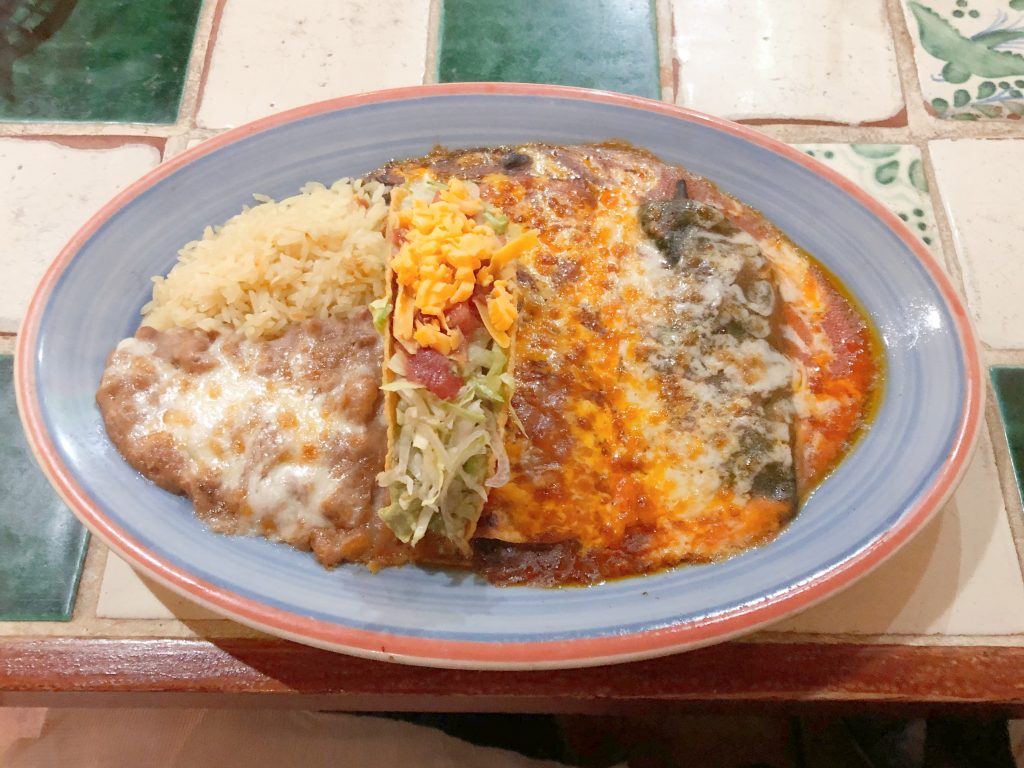 ‌ ‌ ‌1‌.‌‌ ‌‌Eating‌ ‌-‌‌ ‌last‌ ‌weekend‌ ‌we‌ ‌drove‌ ‌down‌ ‌to‌ ‌Port‌ ‌Chester‌ ‌to‌ ‌support‌ ‌local‌ ‌restaurants.‌ ‌They‌ ‌have‌ ‌been‌ ‌closed‌ ‌for‌ ‌indoor‌ ‌dining‌ ‌for‌ ‌quite‌ ‌some‌ ‌time‌ ‌and‌ ‌restaurants‌ ‌have‌ ‌lost‌ ‌a‌ ‌lot‌ ‌of‌ ‌business‌ ‌and‌ ‌some‌ ‌have‌ ‌even‌ ‌closed.‌ ‌ ‌ ‌We‌ ‌went‌ ‌to‌ ‌Mary‌ ‌Ann's,‌ ‌a‌ ‌Mexican‌ ‌restaurant‌ ‌and‌ ‌I‌ ‌enjoyed‌ ‌the‌ ‌Sabras‌ ‌combo‌ ‌plate‌ ‌which‌ ‌included‌ ‌a‌ ‌cheese‌ ‌relleno,‌ ‌a‌ ‌black‌ ‌bean‌ ‌enchilada‌ ‌and‌ ‌a‌ ‌guacamole‌ ‌taco‌ ‌served‌ ‌with‌ ‌rice‌ ‌and‌ ‌beans.‌ ‌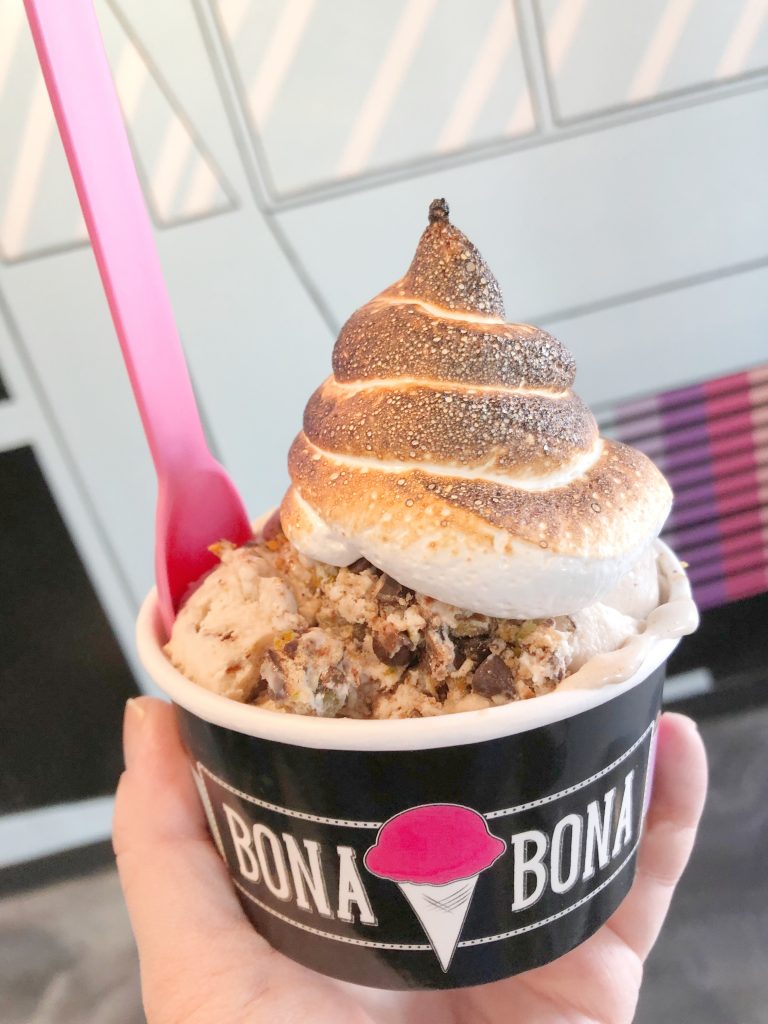 ‌Even‌ ‌though‌ ‌we‌ ‌were‌ ‌all‌ ‌stuffed,‌ ‌we‌ ‌went‌ ‌to‌ ‌Bona‌ ‌Bona‌ ‌ice‌ ‌cream‌ ‌and‌ ‌shared‌ ‌a‌ ‌cup‌ ‌of‌ ‌Holy‌ ‌Cannoli.‌ ‌So‌ ‌good!‌ ‌ 
‌
2.‌ ‌‌Reading‌ ‌‌-‌ ‌I‌ ‌am‌ ‌finishing‌ ‌up‌ ‌Get‌ ‌Lucky‌ ‌by‌ ‌Katherine‌ ‌Center.‌ ‌It's‌ ‌one‌ ‌of‌ ‌her‌ ‌older‌ ‌books‌ ‌that‌ ‌I‌ ‌found‌ ‌on‌ ‌the‌ ‌little‌ ‌free‌ ‌library‌ ‌bookshelf‌ ‌at‌ ‌work.‌ ‌It's‌ ‌been‌ ‌an‌ ‌enjoyable‌ ‌read‌ ‌but‌ ‌I‌ ‌don't‌ ‌love‌ ‌it‌ ‌as‌ ‌much‌ ‌as‌ ‌I‌ ‌love‌ ‌her‌ ‌newer‌ ‌stuff.‌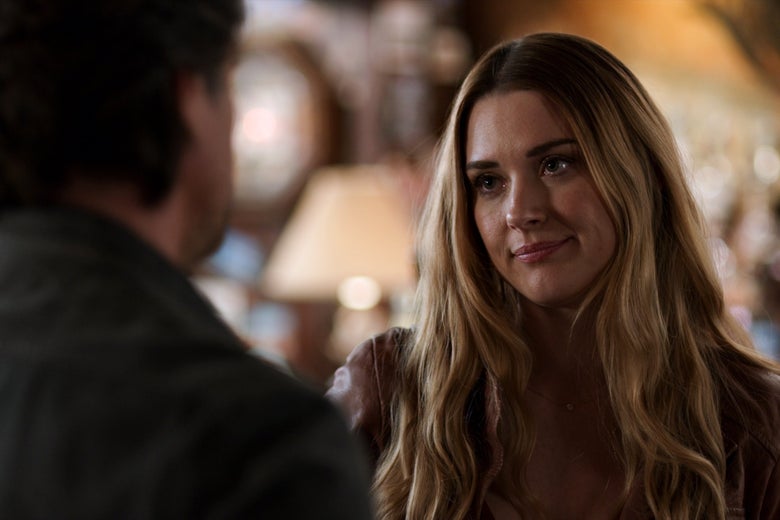 3.‌ ‌‌Watching‌‌ ‌-‌ ‌This‌ ‌week‌ ‌I‌ ‌started‌ ‌watching‌ ‌Virgin‌ ‌River‌ ‌on‌ ‌Netflix.‌ ‌I‌ ‌didn't‌ ‌realize‌ ‌it‌ ‌was‌ ‌based‌ ‌on‌ ‌a‌ ‌book‌ ‌series‌ ‌by‌ ‌Robyn‌ ‌Carr.‌ ‌I‌ ‌don't‌ ‌know‌ ‌why‌ ‌I‌ ‌didn't‌ ‌start‌ ‌this‌ ‌show‌ ‌sooner,‌ ‌since‌ ‌I'm‌ ‌really‌ ‌enjoying‌ ‌it!‌ ‌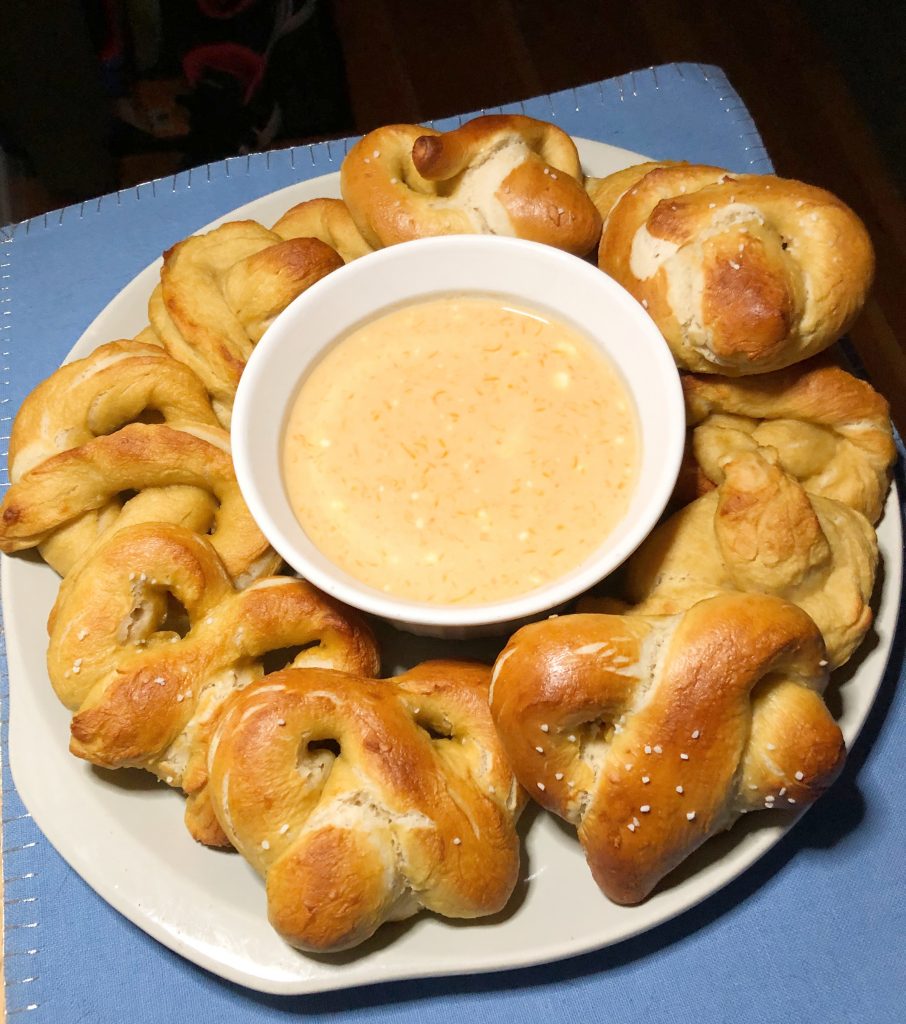 ‌4.‌ ‌‌Cooking‌ ‌‌-‌ ‌This‌ ‌week‌ ‌we've‌ ‌made‌ ‌so‌ ‌many‌ ‌tasty‌ ‌things!‌ ‌Super‌ ‌Bowl‌ ‌Sunday‌ ‌we‌ ‌made‌ ‌soft‌ ‌pretzels‌ ‌again. This time I also made ‌a‌ ‌beer‌ ‌cheese‌ ‌sauce‌ ‌to‌ ‌go‌ ‌with‌.‌ ‌ ‌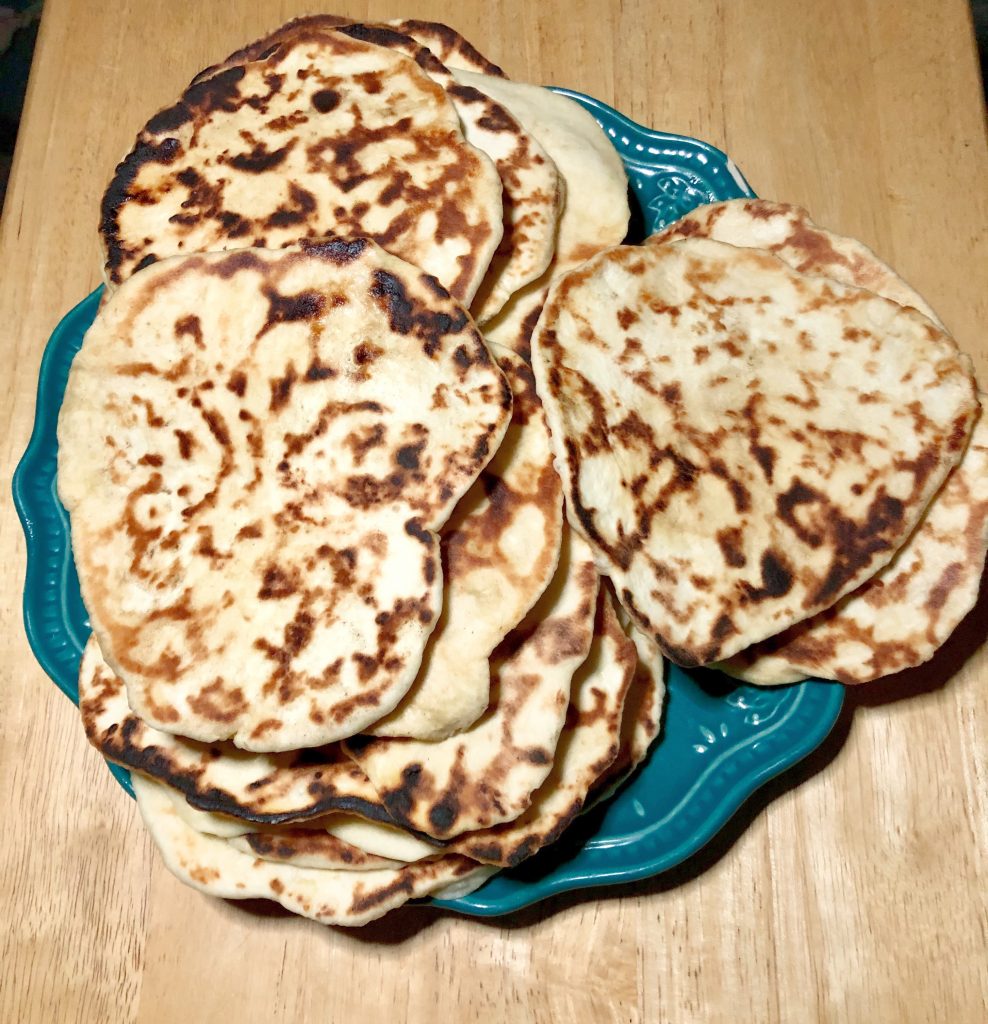 ‌I‌ ‌also‌ ‌made‌ ‌homemade‌ ‌naan‌ ‌on‌ ‌the‌ ‌snow‌ ‌day‌ ‌to‌ ‌go‌ ‌with‌ ‌the‌ ‌20‌ ‌minute‌ ‌basil‌ ‌chickpea‌ ‌curry‌ we had for dinner.‌ ‌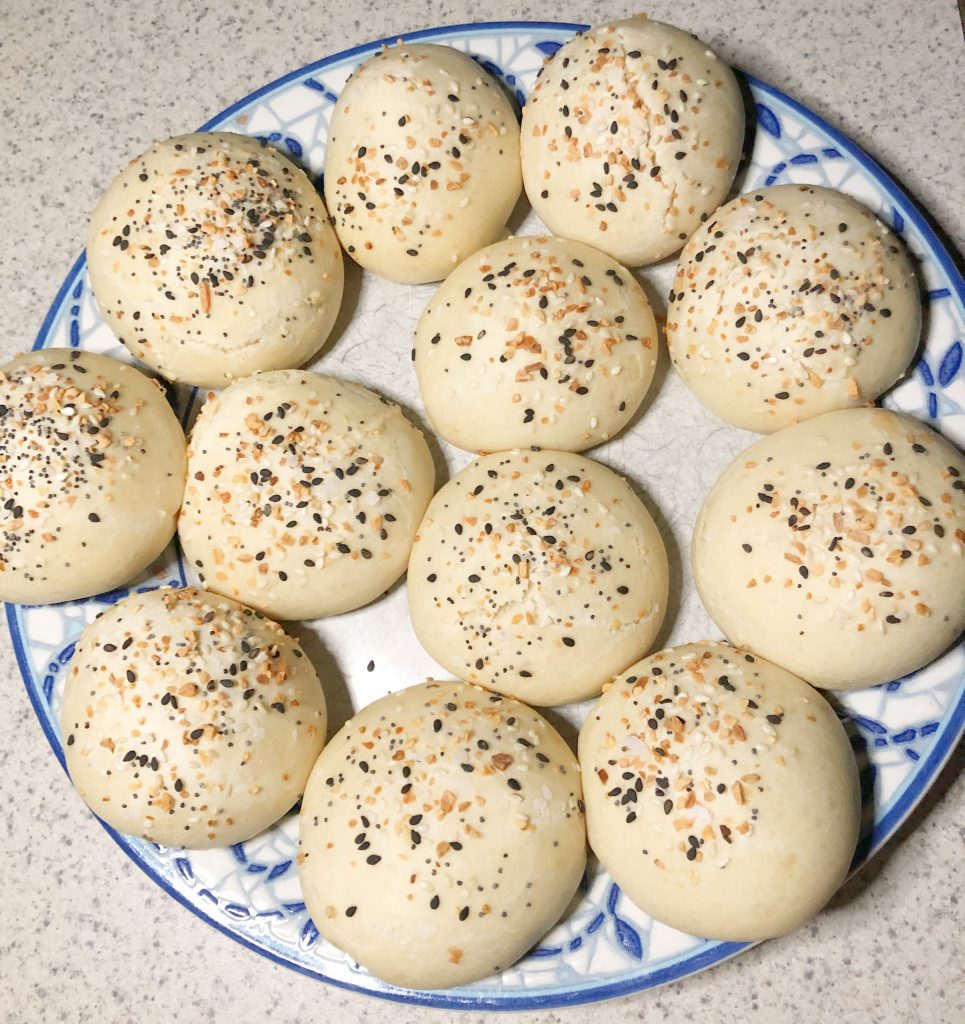 ‌Wednesday,‌ ‌my‌ ‌daughter‌ ‌and‌ ‌I‌ ‌made‌ ‌everything‌ ‌bagel‌ ‌cheese‌ ‌balls‌ ‌after‌ ‌she‌ ‌saw‌ ‌them‌ ‌on‌ ‌a‌ ‌TikTok‌ ‌cooking video.‌ ‌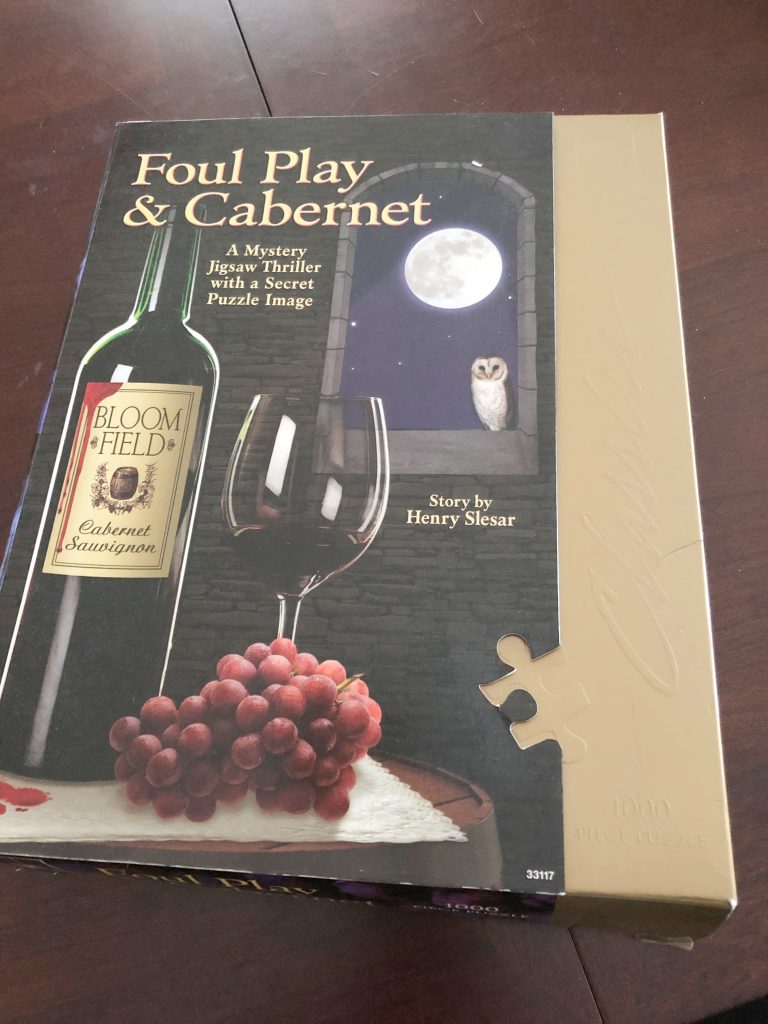 ‌ ‌5.‌ ‌‌Loving‌ ‌-‌‌ ‌I‌ ‌found‌ ‌this‌ ‌murder‌ ‌mystery‌ ‌puzzle‌ ‌at‌ ‌the‌ ‌Salvation‌ ‌Army‌ ‌store‌ ‌in‌ ‌Port‌ ‌Chester.‌ ‌It‌ ‌was‌ ‌brand‌ ‌new‌ ‌and‌ ‌only‌ ‌cost‌ ‌me‌ ‌$2.70!‌ ‌It's‌ ‌challenging‌ ‌since‌ ‌there's‌ ‌no‌ ‌picture‌ ‌to‌ ‌help‌ ‌you.‌ ‌But‌ ‌the‌ ‌finished‌ ‌puzzle‌ ‌should‌ ‌have‌ ‌clues‌ ‌to‌ ‌help‌ ‌solve‌ ‌the‌ ‌mystery‌ ‌that‌ ‌was‌ ‌laid‌ ‌out‌ ‌in‌ ‌the‌ ‌booklet‌ ‌that‌ ‌came‌ ‌with.‌ ‌I‌ ‌haven't‌ ‌done‌ ‌a‌ ‌puzzle‌ ‌since‌ ‌the‌ ‌beginning‌ ‌of‌ ‌quarantine‌ ‌when‌ ‌I‌ ‌was‌ ‌doing‌ ‌so‌ ‌many!‌ ‌And‌ ‌with‌ ‌the‌ ‌snow‌ ‌day‌ ‌and‌ ‌delays,‌ ‌this‌ ‌was‌ ‌a‌ ‌good‌ ‌week‌ ‌to‌ ‌start‌ ‌it!‌ ‌ ‌
ICYMI‌ ‌this‌ ‌week‌ ‌on‌ ‌the‌ ‌blog:‌ ‌ ‌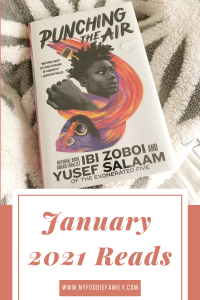 Tuesday‌ ‌‌I‌ ‌shared‌ ‌my‌ ‌January‌ ‌2021‌ ‌Reads.‌ ‌ 
‌ ‌Sharing‌ ‌with‌ ‌Friday‌ ‌Favorites!‌ ‌Have‌ ‌a‌ ‌great‌ ‌weekend!
‌ ‌ ‌You‌ ‌may‌ ‌also‌ ‌enjoy:‌ ‌ ‌