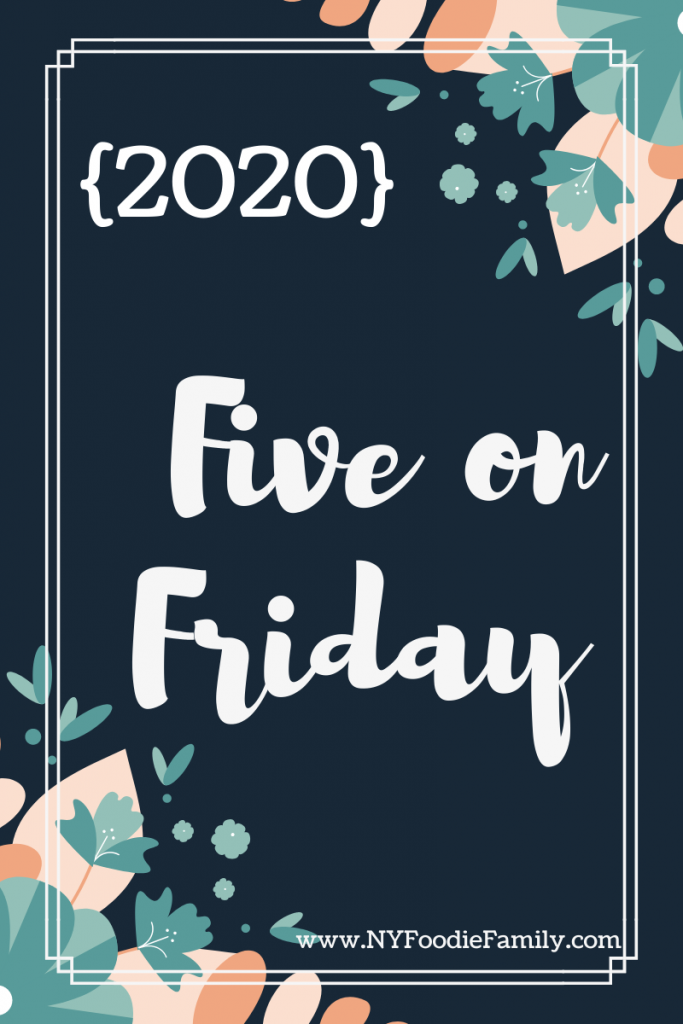 Hello Friday! I love me some half-day summer work days! It is going to be a HOT weekend….allegedly temps may reach 96 degrees on Sunday. I see a weekend spent inside trying to stay cool! Here are five from this week: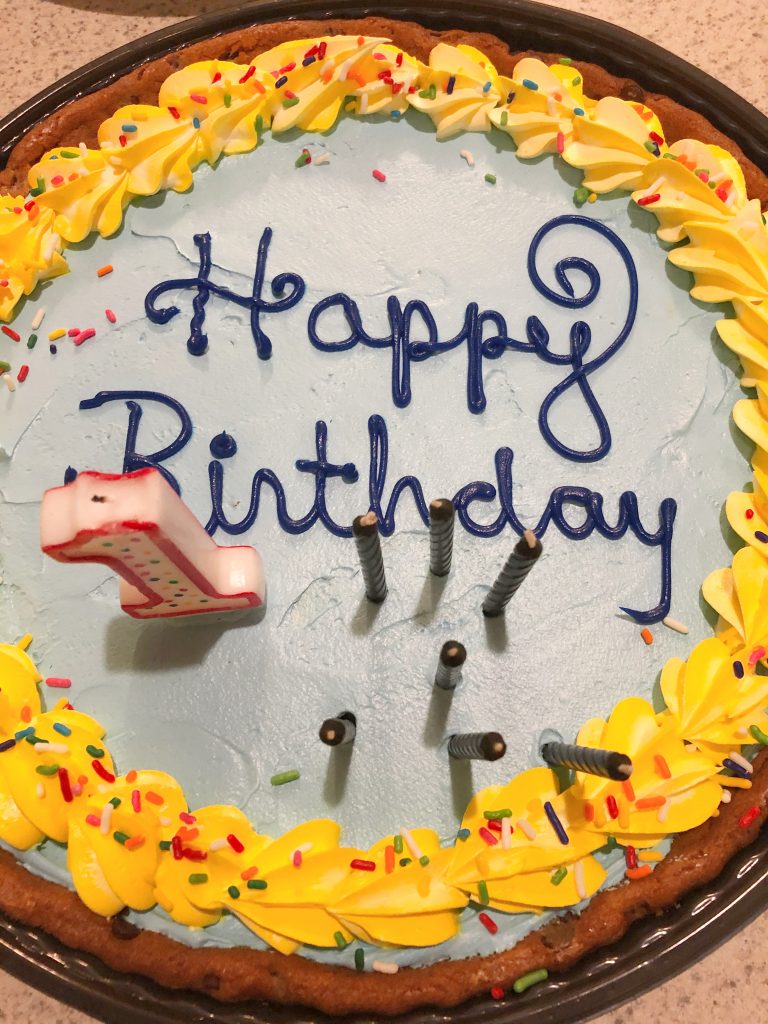 1. Family birthday party – Saturday we had a small family gathering to celebrate my son's birthday. We had not seen my brother-in-law and his fiancee since before Thanksgiving, so it was really nice to get to see them. Since we are vegan/vegetarian, and the rest of our family is not, we ordered Italian food from a local restaurant. Then we had cookie cake and ice cream cake for dessert. It was nice to not have to cook!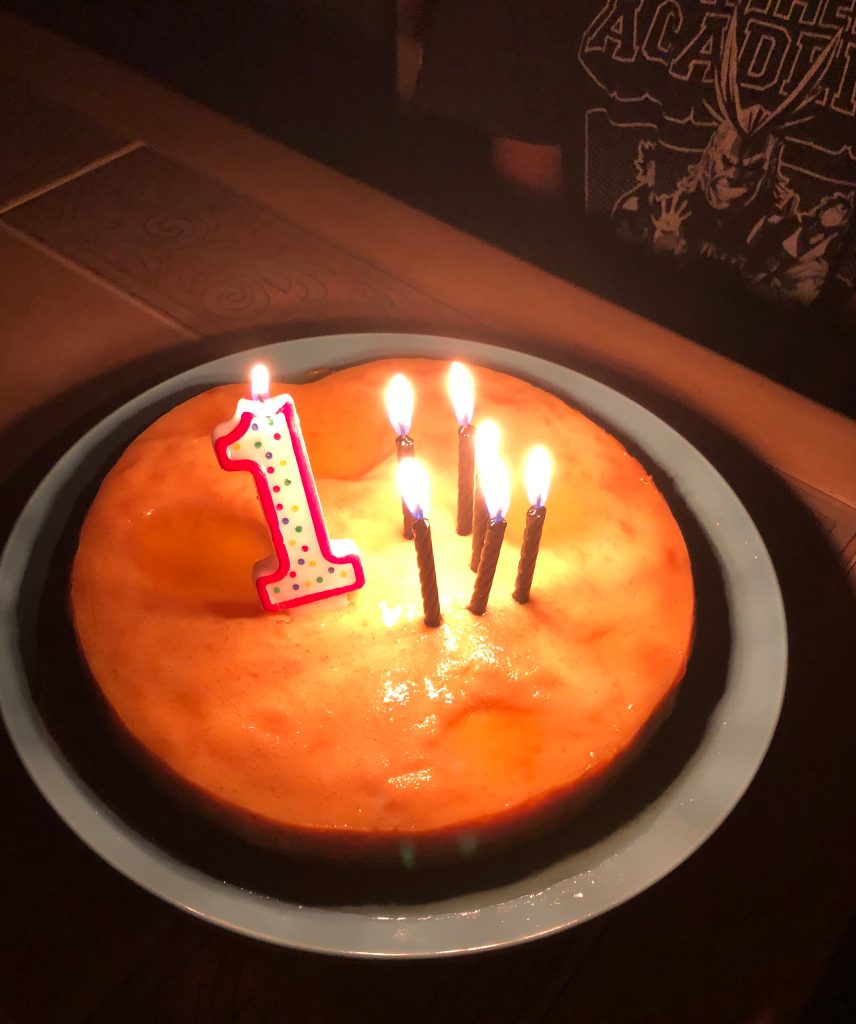 2. Turning 12 – Tuesday, my son turned 12! We celebrated with sushi (for him) and Chinese takeout, at his request. He asked for flan for dessert, so I tried my hand at making flan for the first time. It doesn't look great, but it tasted pretty good, if I do say so myself! We then had a zoom with my family. He didn't want a birthday parade with friends and we weren't quite ready to do a friend party. So, it was a small but celebratory day. And as you can see from the birthday treat pics, I didn't realize that we didn't have a "2" candle. Oh well!

3. Reading – This week I finished A Good Neighborhood by Therese Ann Fowler. It was a really great, five-star read for me. I am currently reading A Court of Thorns and Roses. This is a YA fantasy book that has been on my to read list for awhile. My daughter read it and said it was really good so I'm finally giving it a go. So far, it's an okay read.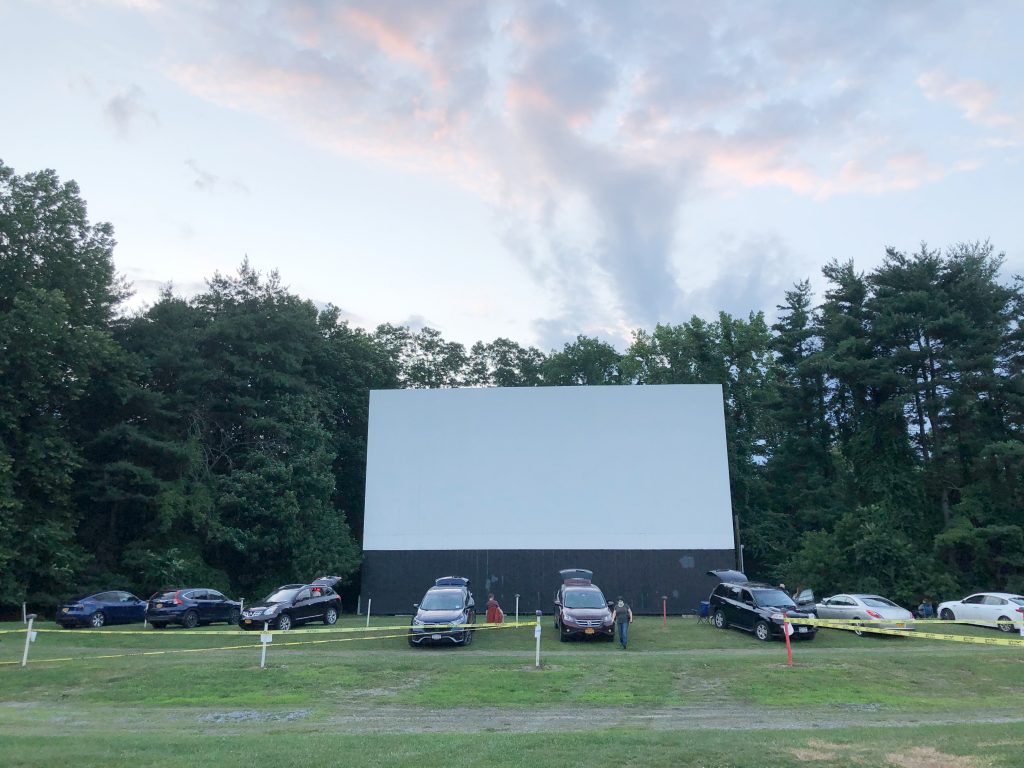 4. Drive-In Movie – Wednesday night we went to our first drive-in movie! This has been a bucket list item for awhile. Amazon Studios and Michael B. Jordan have created "A Night at the Drive-In." Select drive-in theatres throughout the country are showing free double feature movies that celebrate, "diverse voices in cinemas." We saw Black Panther at the Overlook Drive-in in Poughkeepsie. We originally saw this movie in the theater when it first came out and it was just as enjoyable as we remembered. Since the movie didn't end until after 11:15 PM, there was no way we were staying for the second movie, Creed! Although we do want to see this movie too!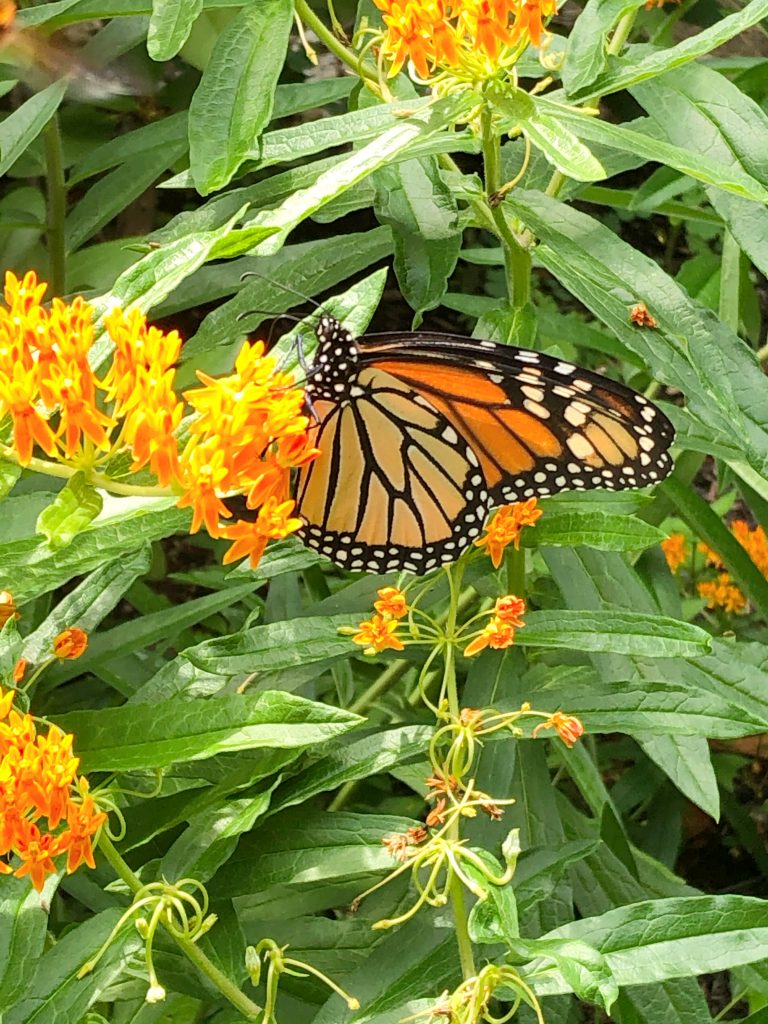 5. Butterfly Bush – Somehow, the small, orange butterfly bush that I bought a couple of years ago has really grown. I was able to get a picture of this Monarch on it the other day.
ICMYI this week on the blog: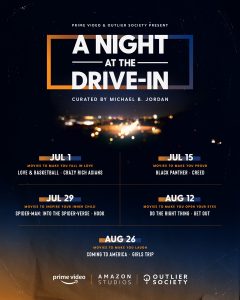 Monday I shared "A Night at the Drive-In."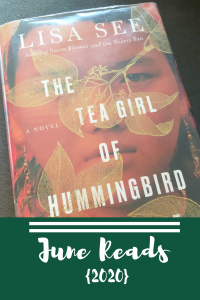 Tuesday I shared my June 2020 Reads.

Sharing with Friday Favorites. Have a great weekend!