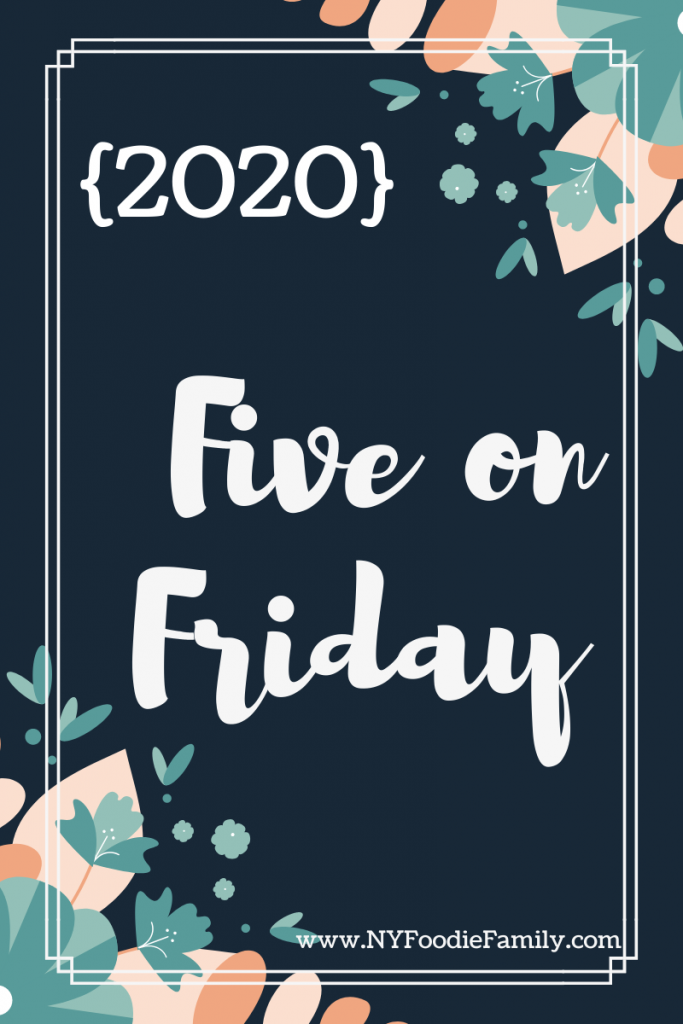 Happy Friday and hello October! It was so nice to have a three day weekend and shortened work week. Schedules are getting busy again with Girl Scouts and Boy Scouts. My daughter is on the Varsity field hockey team and has practices every afternoon and Saturday mornings! This week we also had her high school virtual back-to-school night. Here are five from this week: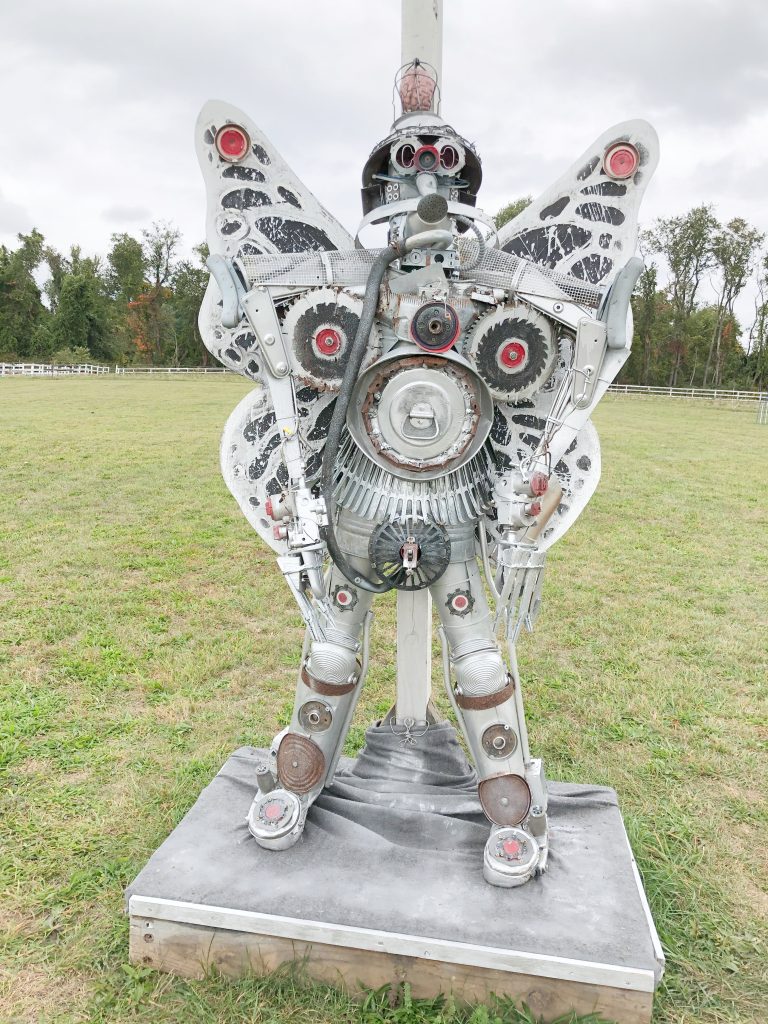 1. Outdoor Art – Last weekend we visited Tilly Foster Farm to see the Collaborative Concepts outdoor art exhibit.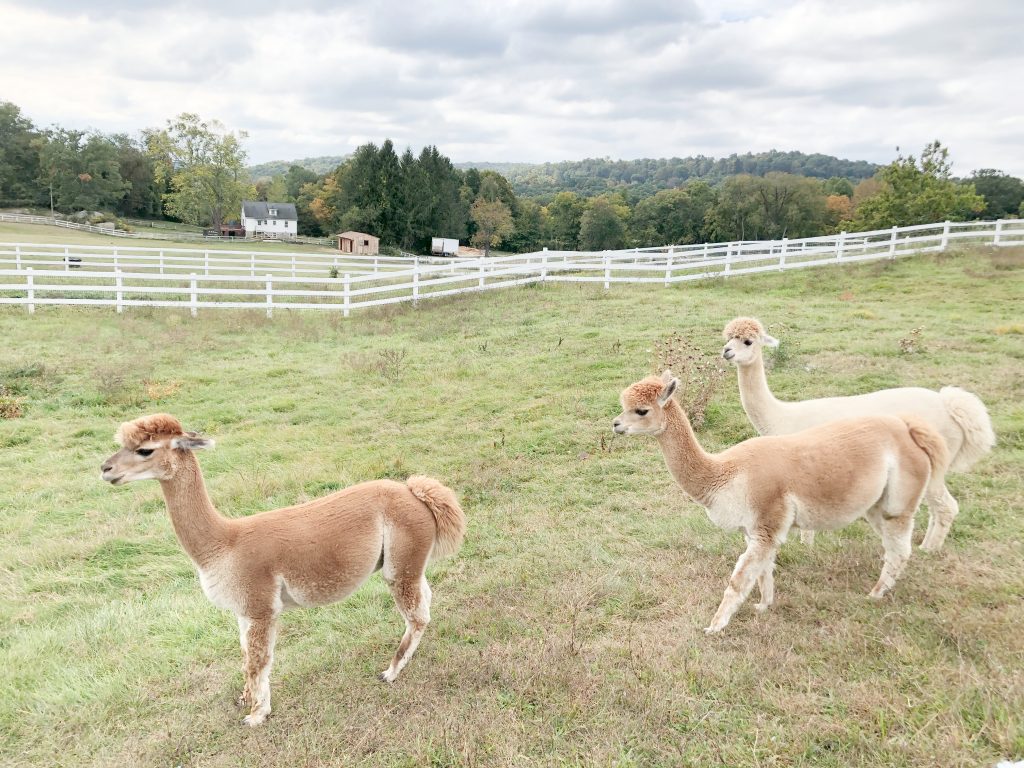 Then of course we had to stop and visit with the animals!

2. Watching – Dana and I have been watching Ratched. Ryan Murphy of American Horror Story and Glee fame, has created this new show for Netflix. It's a little weird and a bit gruesome. We are only a couple of episodes in, but hooked. The new season of the Great British Baking show also arrived on Netflix so we've been watching that as well.

We had family move night this week and watched Enola Holmes on Netflix. We all enjoyed it and it was nice to see Millie Bobby Brown in such a different role from Eleven in Stranger Things.

3. Reading – I am reading two books. Whisper Network by Chandler Baker is my physical book. I'm not loving it but don't dislike it enough to give up on it. I also started Get a Life, Chloe Brown by Talia Hibbert on my kindle. It's easier for me to bring my kindle to work, when I sometimes get a chance to read during lunch.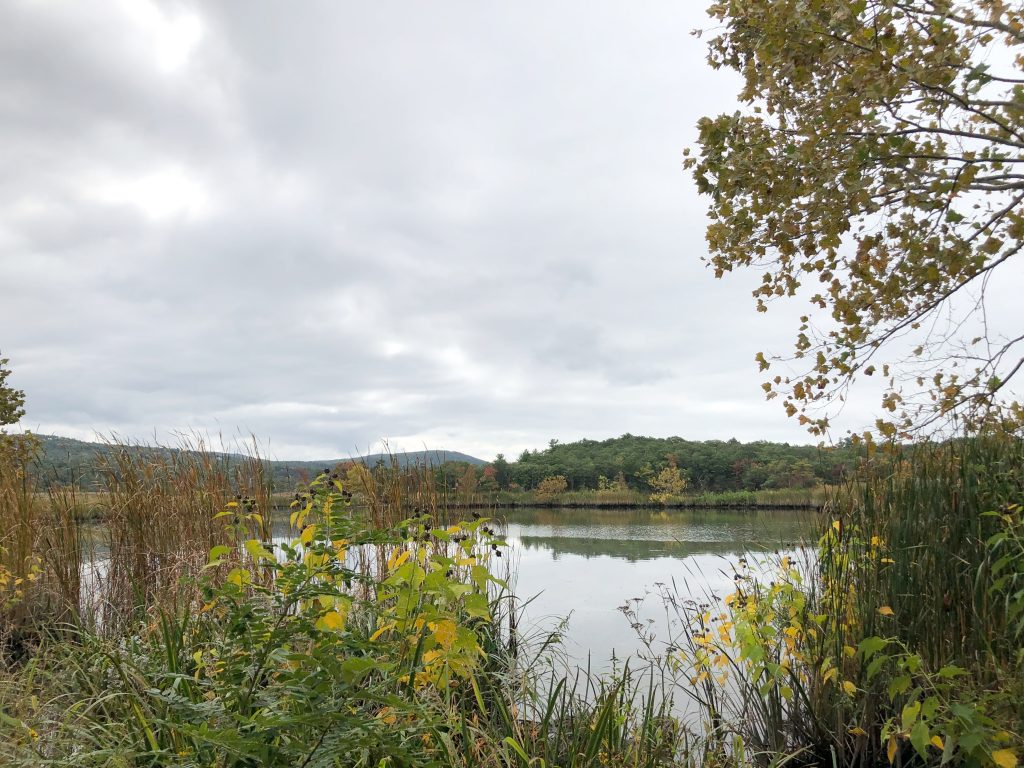 4. Hiking – I'm not sure that I'd call our visit to the West Point Foundry on Sunday a hike. It was more of a walk in the woods. Regardless, it was a new-to-us location and offered beautiful scenic views. I want to go back a little later in the season when the fall foliage is at its peak, since I'm sure it will be even more picturesque.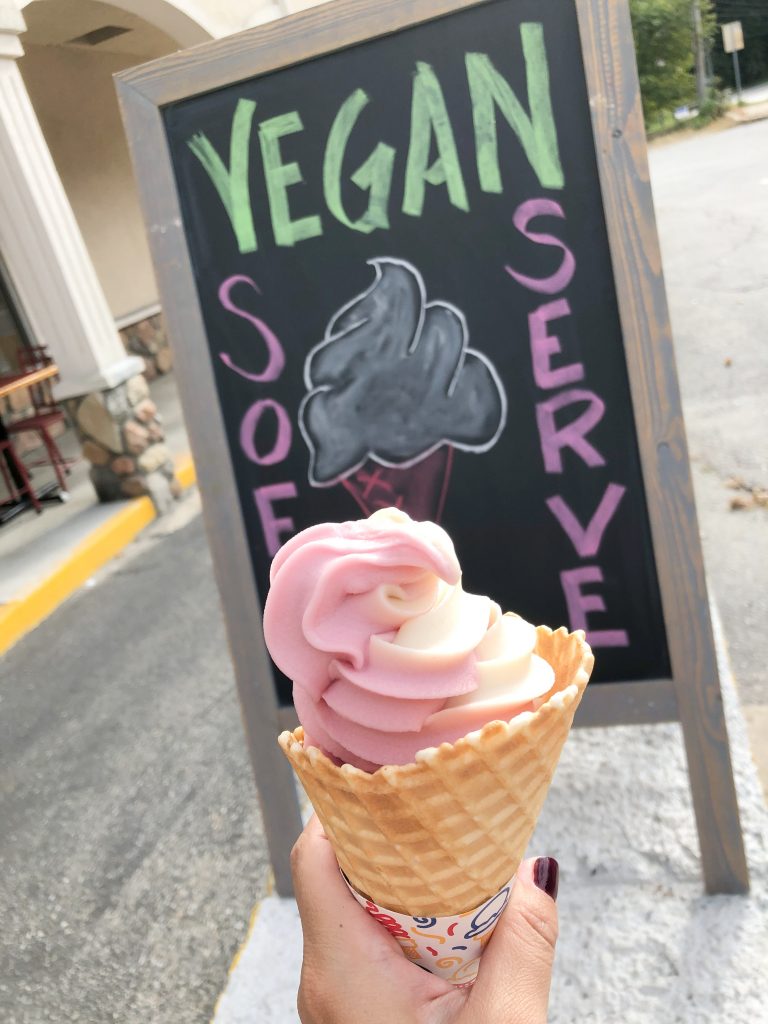 5. Eating – This past weekend we visited the Moon Light Cafe in Brewster. This restaurant has a lot of vegan food options. But the highlight was this vegan soft serve ice cream. I got the vanilla and acai guava orange twist. It was sooo good!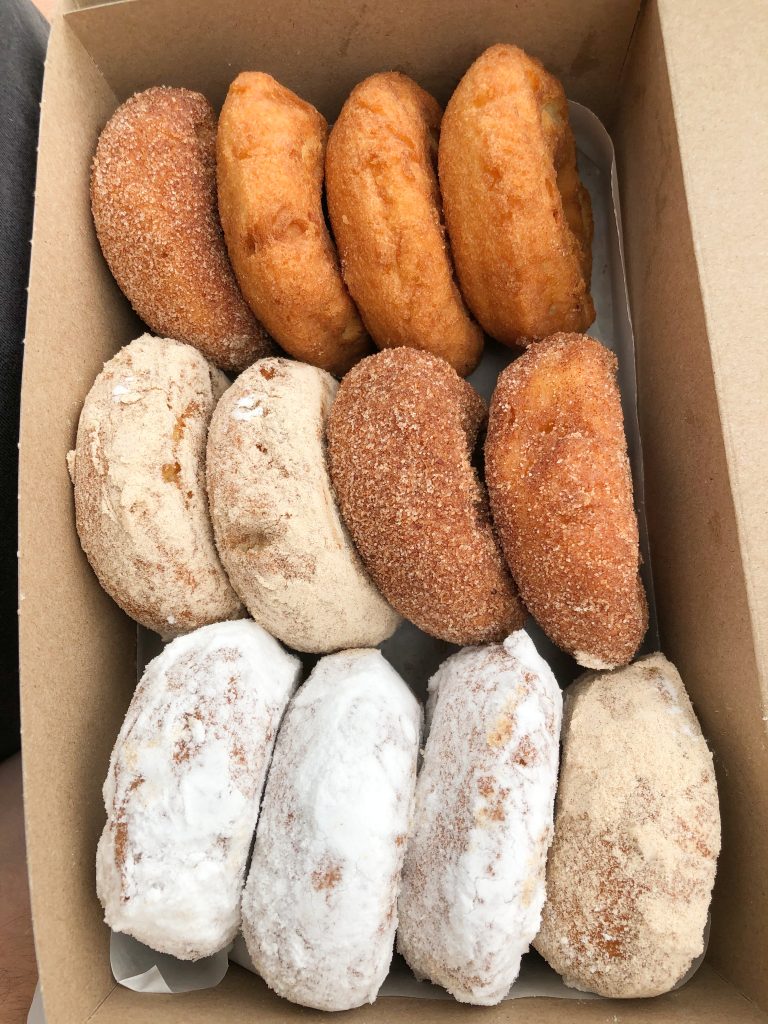 We also visited Vera's Garden Center and Marketplace in Cold Spring to try their cider donuts. They are voted one of the top 5 in the Hudson Valley and now we know why. These were some delicious donuts!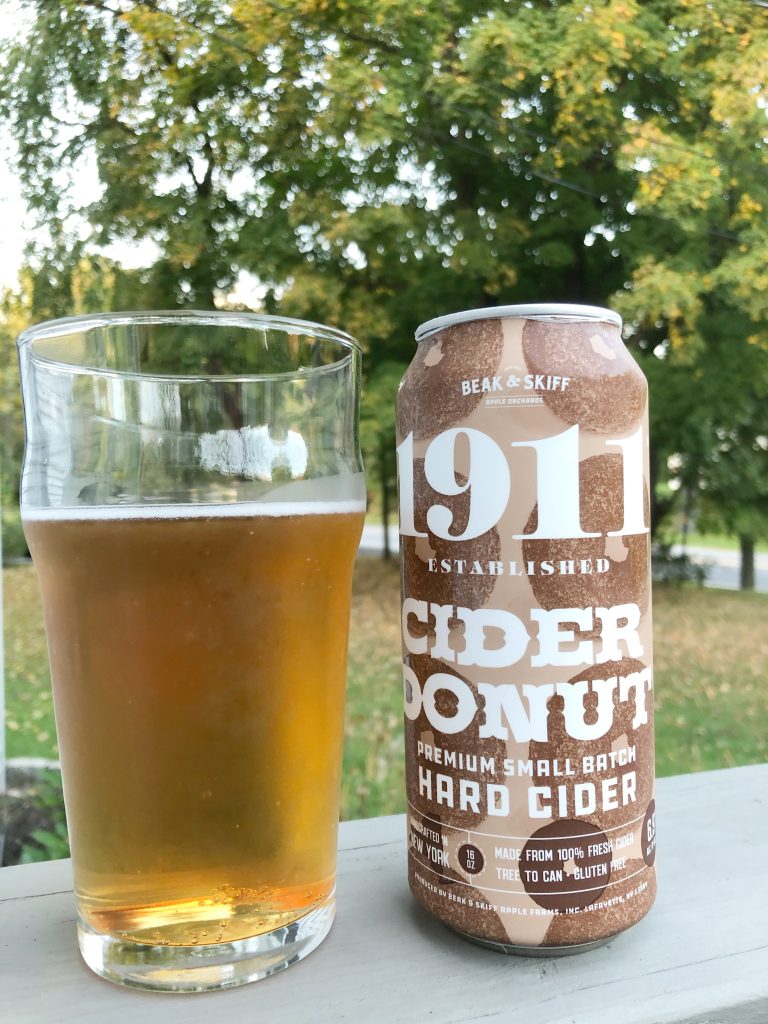 And I tried the 1911 Cider Donut Hard Cider. It's a sweet cider with hints of brown sugar and cinnamon. While I didn't love it, it's a tasty enough seasonal cider.
ICYMI this week on the blog: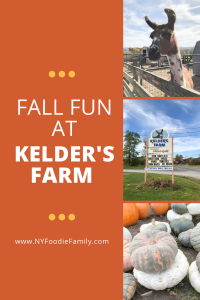 Tuesday I posted about Kelder's Farm.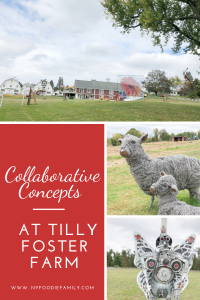 Wednesday I posted about Collaborative Concepts at Tilly Foster Farm.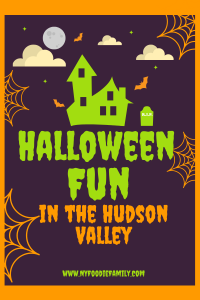 Thursday I posted Halloween Fun in the Hudson Valley.
Sharing with Friday Favorites. Have a great weekend!