(This post contains affiliate links.  Please read our disclosure policy for additional information.)
It's finally spring……although you wouldn't know it with the snow we got this week! The weather forecast made it sound like we were getting a foot of snow, when in fact, we barely got about 2 inches or so.  We had another snow day for nothing, but it's better to be safe.  This has been a busy week, and I was actually happy for the day off.  This week ended on a not-so-great note when my car had engine problems on my way home from work last night.  Luckily, we have AAA and I got the car towed to a nearby auto repair shop.  I was also fortunate that my husband was able to leave work and come pick me up.  I'm really hoping it's an easy (and cheap!) fix.  Keep your fingers crossed for me!  We are going out to dinner tonight with Supper Club for Hudson Valley Restaurant Week (HVRW) to a new-to-me restaurant.  Otherwise, we have a pretty open weekend for now.  Here are five from this week:

Reading – I started reading The Silent Wife by Kerry Fisher this week.  It's moving a little slow for me but I'm curious enough to finish it.
Watching – This past weekend I finished watching the first season of Big Little Lies. They did such a good job with this show!  I'm curious to see what season 2 will look like, since the first season followed the book.  I also started watching the new television series Rise on NBC.  I swear I was a theater nerd in another life.  I love watching musicals, although I can't sing for the life of me!  Rise is a musical drama focusing on a high school production of Spring Awakening.  I actually saw Spring Awakening on Broadway, so it has me interested.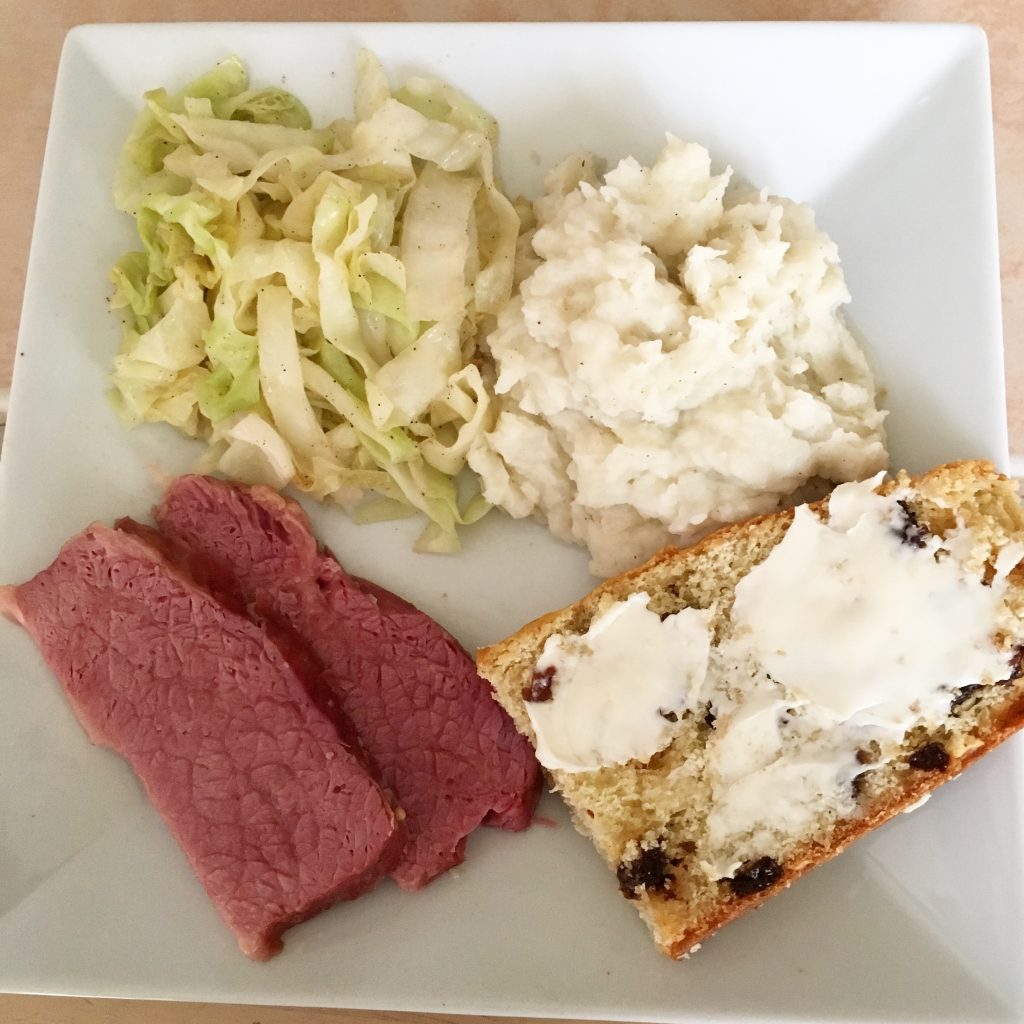 Eating – St. Patrick's Day is not complete without a traditional corned beef dinner.  My husband cooked the corned beef in our Instant Pot and it was delicious!  I grew up with eating boiled potatoes and cabbage with our corned beef and I'm not a big fan.  So we did mashed potatoes (also in the Instant Pot!) and I sauteed the cabbage.  All the deliciousness was accompanied by my mom's homemade Irish Soda Bread.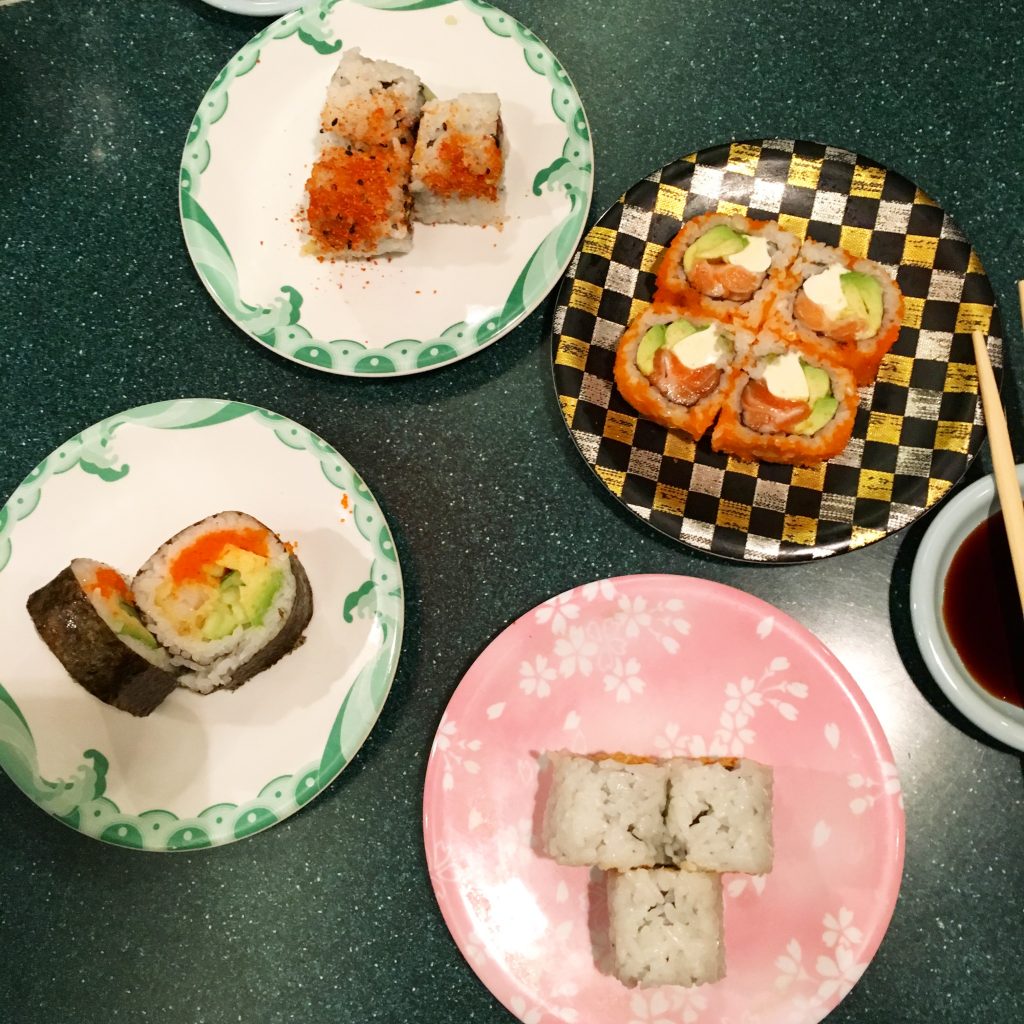 Family Fun – My son was one of the leads in his school play/musical.  He did a great job in both performances.  We didn't get him flowers because he wanted sushi! And not any sushi, conveyor belt sushi.  So, Sunday we went out for lunch so he could have his fill of sushi!  Here's a small sampling of some of the dishes.
Workout of the Week – I know exercise is so important for overall physical and mental health.  I also think it's a big part of my self-care.  But I'm going to be real here.  I've fallen off the gym wagon.  With my son's play practice these last few weeks going every night until 6 PM and/or meetings, getting to the gym was the last thing I wanted to do.  I'm debating whether to cancel my class membership and pay less money for just access to the machines.  This week I did a couple more True 30 Days of Yoga (from Yoga with Adriene) videos and I also did this POPSUGAR Fitness Barre Sculpting Workout.  I'm finding doing YouTube workouts fits better in my schedule since I can do them whenever I want and not work around a gym class schedule.  We'll see how it goes.
ICYMI this week on the blog:

Monday I shared Westchester County Staycation Fun.
Wednesday I shared what was Rocking My Happy this week.
Thursday I re-posted and updated a recipe for Egg Roll in a Bowl.
Sharing with Friday Favorites! Have a great weekend!