Happy Friday!  This week has flown by.  Sadly, I did not win the $1.6 billion mega millions……but life must go on.  This weekend we are having a relaxing getaway to Crystal Springs Resort.  Follow along on Instagram Stories to see all the fun!  Before we head out this evening, the kids are going to their school Halloween Bash.  Last weekend was a rush to get costumes, but my son is an Overwatch Reaper (a video game character – insert eye roll here) and my daughter is Simon from Alvin and the Chimpmunks, as a trio costume with two of her friends. I hope everyone has a fun time this Wednesday celebrating Halloween!  Here are five from this week:
1. Reading – I will hopefully be finishing up The Other  Woman, which I had posted about in last week's Friday post.  I also started Next of Kin by James Tucker.  I don't like reading multiple fiction books at one time, but this one was smaller than The Other Woman and fits in my purse better!  This is a mystery/thriller book that has been quick reading so far.
2.  Watching – I watched the movie The Book Club. It's about a group of older women who decide to read Fifty Shades of Grey.  Unfortunately, I didn't think it was that great.  Our family started watching The Carbonaro Effect on Netflix.  It's a prankster, magic show that seriously has us all saying, "How did he do that?!" and laughing lots!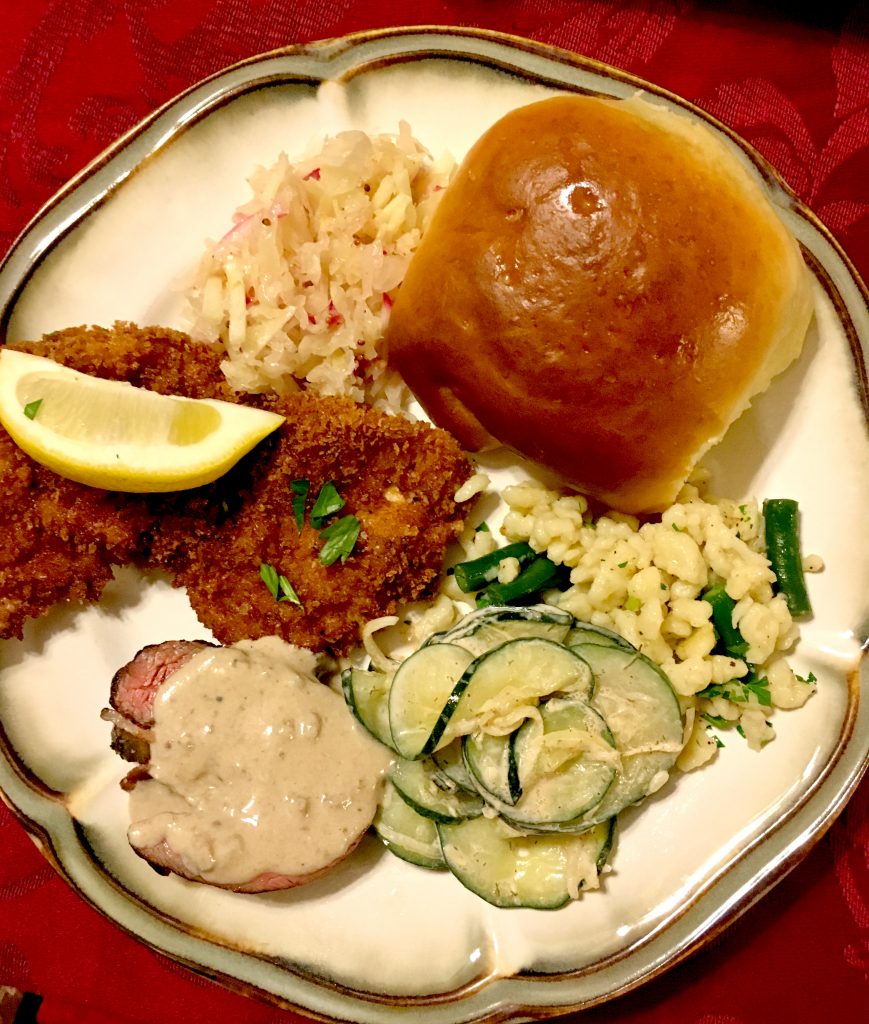 3. Cooking  – Saturday night was our monthly supper club.  This month's theme was German.  Even though I chose the theme, we all didn't think it would be that great.  We were thinking heavy dishes, lots of sausage, etc.  Surprisingly, this meal was delicious!  Like, one of our top ten meals delicious.  There was chicken schnitzel, stuffed beef roulade with gravy, spaetzle, bierocks (homemade brioche rolls stuffed with ground turkey and cabbage filling), cucumber salad and an apple sauerkraut slaw.  I made an apple strudel for dessert.  Just typing this is making my mouth water remembering how good this meal was!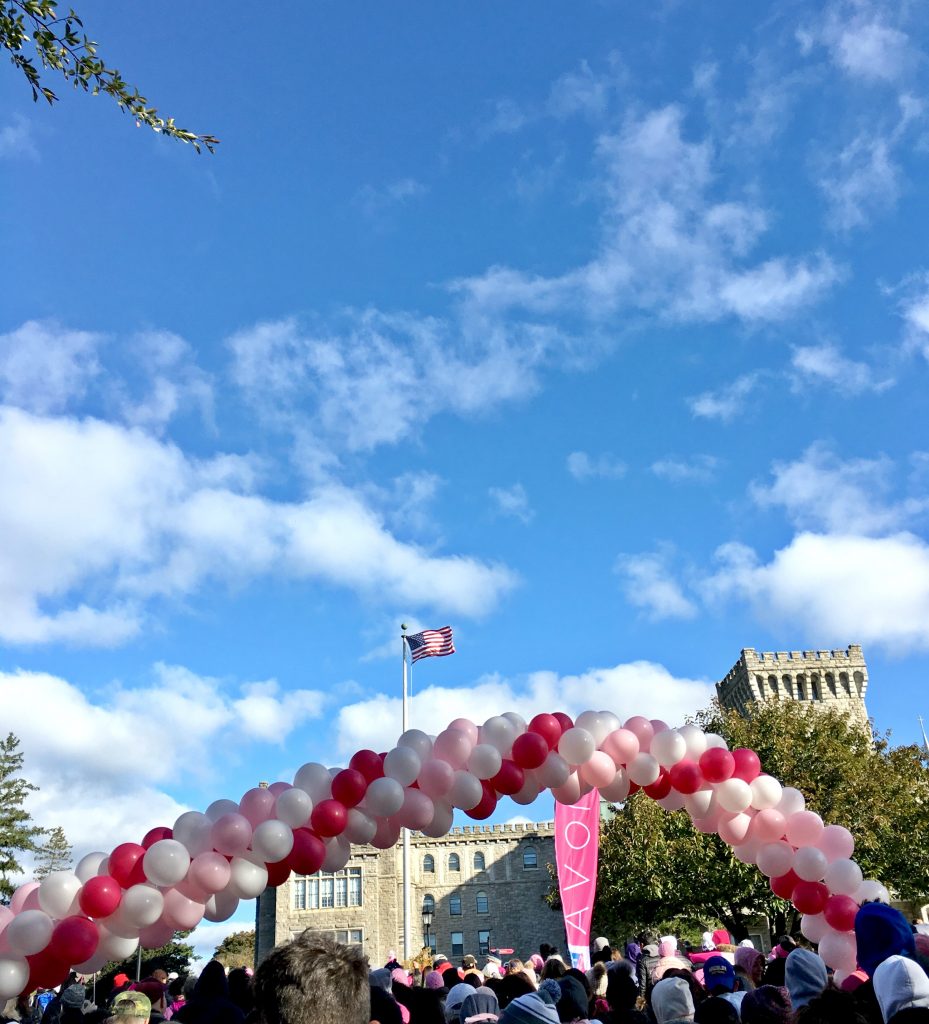 4. Making Strides Walk – Sunday morning we got up early to take part in the American Cancer Society's Making Strides Breast Cancer Walk.  It was a super chilly day but we walked the 4.4 miles like champs!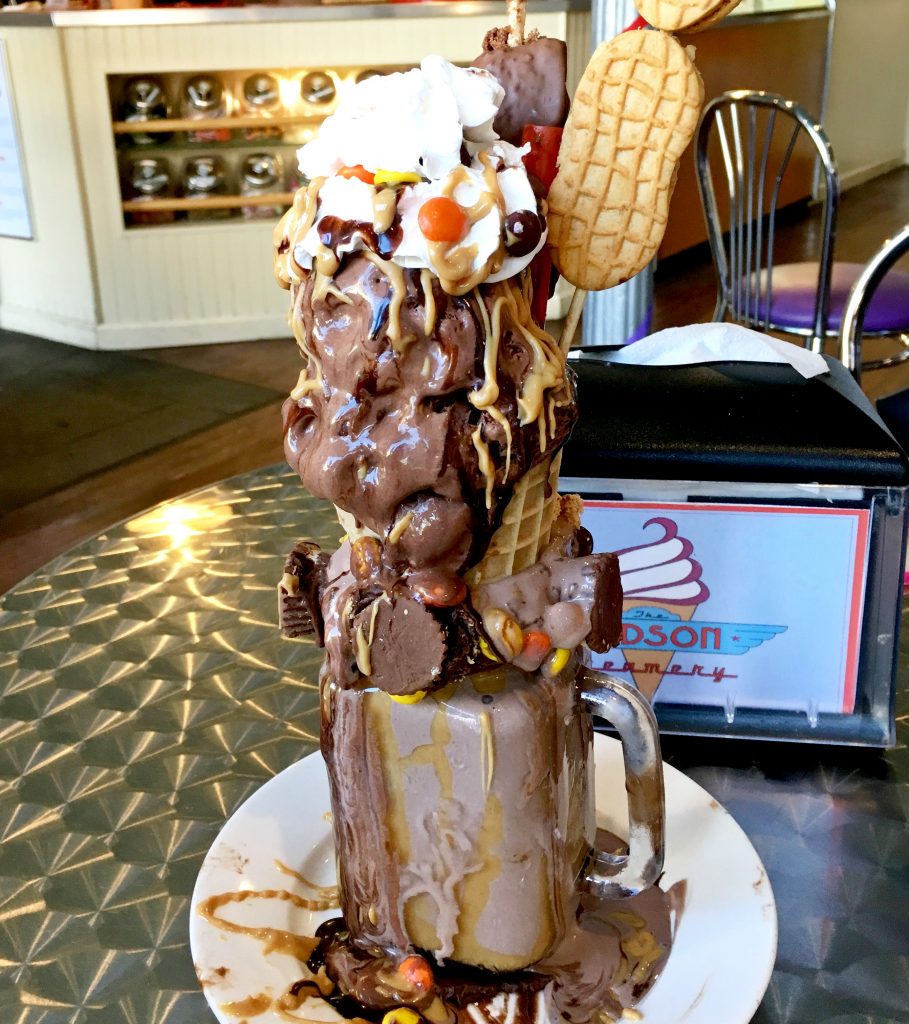 5. Eating – Later that day we treated ourselves to this Peanut Butter and Chocolate "Out of This World" shake from our favorite local ice cream shop.  It was the final shake we tried for our Freak Shake post (see link below).  No worries, the four of us split this!
ICYMI this week on the blog: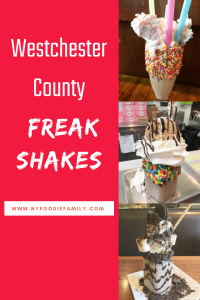 Tuesday I shared our Westchester County Freak Shakes post.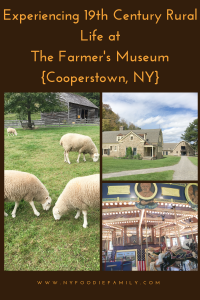 Thursday I wrote about our visit to The Farmer's Museum in Cooperstown.
Sharing with Friday Favorites.  Hope you have a great weekend!