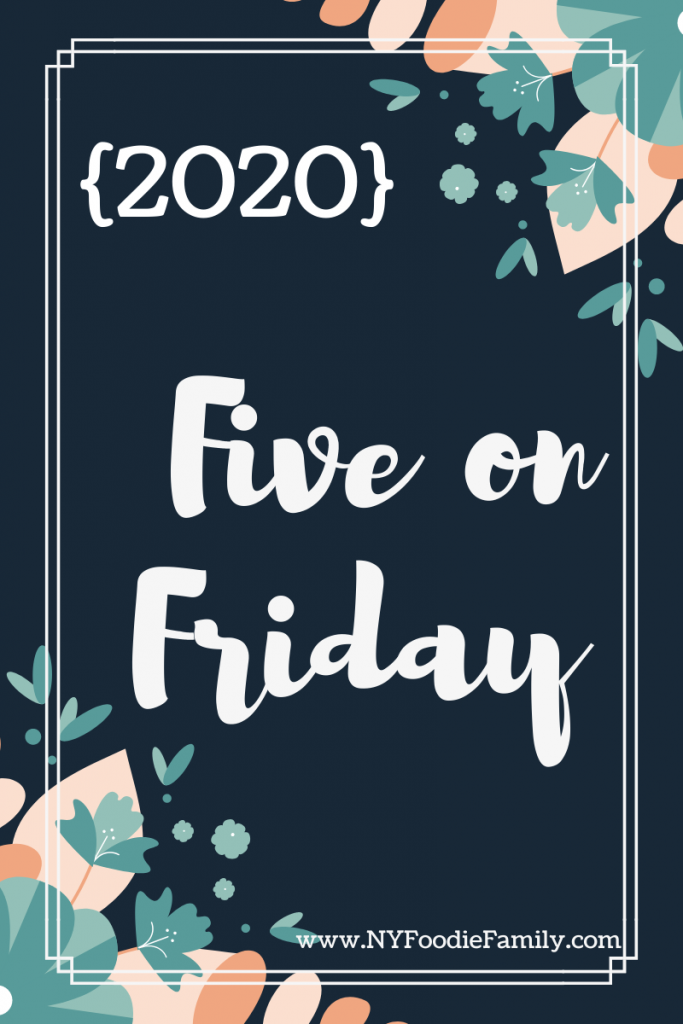 And just like that it's Friday again! I hope everyone has had a great week. It finally feels like things are slowly returning to a "new normal." The kids now have one last week of school left. Thursday night we had a Zoom call for my brother-in-law's birthday. Sunday is Flag Day and my dad's birthday, so there will be another Zoom birthday celebration. While outdoor dining opened up this week in our state, we haven't yet ventured out to eat. I'm still okay with takeout for now. Here are five from this week:
1. Seeing my parents – My parents had to come to New York to take care of some things this week. So Sunday night we got to finally see them in person for the first time since quarantine! The next time we will see them is when we go to Rhode Island for the 4th of July.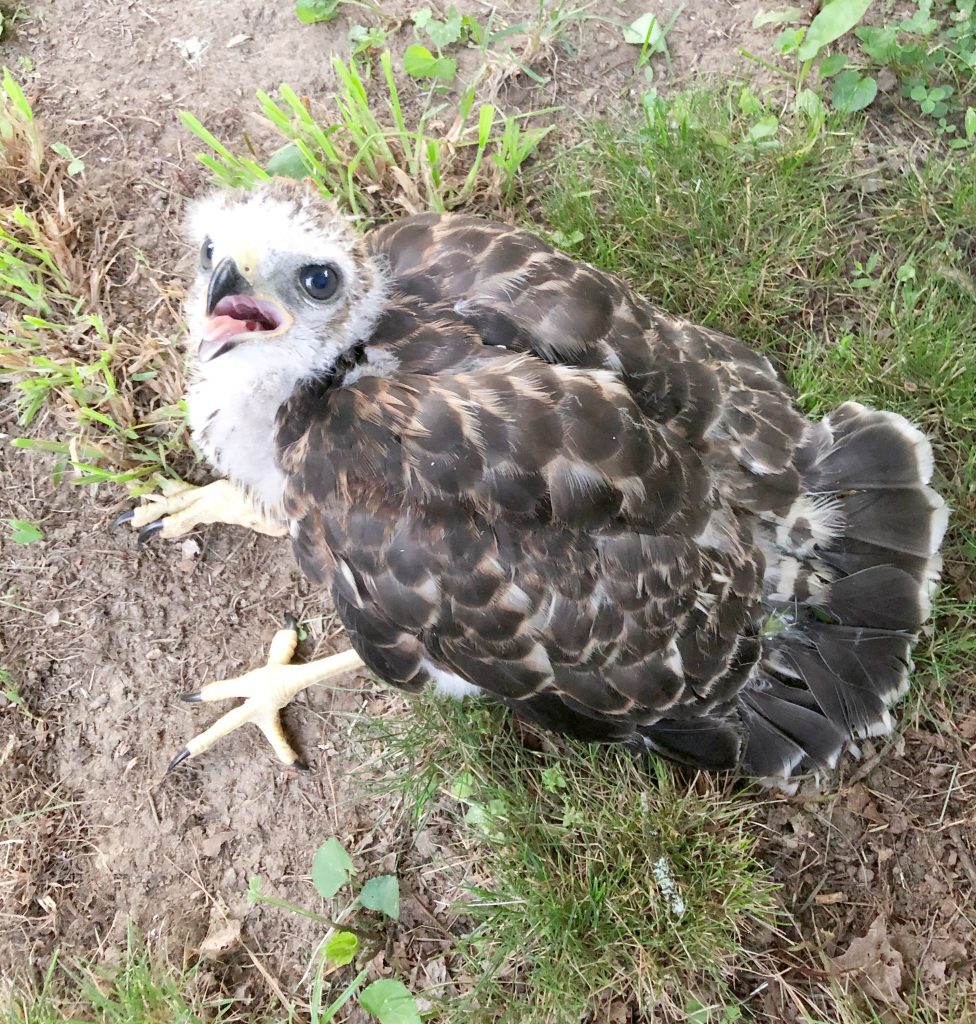 2. Baby Hawks – Monday evening my husband saw a baby bird in our backyard. It wasn't making any noise and couldn't fly. We figured the Mama bird would come get her baby. But by 10 PM the bird was still there. Dana brought him onto our deck and we prepped a shoe box for him for the night. Since it was a little chilly that night, my daughter filled the box with leaves and a heating pad placed inside a sock. We were so happy when we woke up Tuesday to find the bird still there and alive (there are foxes and cats that wander the neighborhood). Dana made some calls and took the bird to Green Chimneys in Brewster. The handler told my husband that it was a baby Broad-Winged Hawk.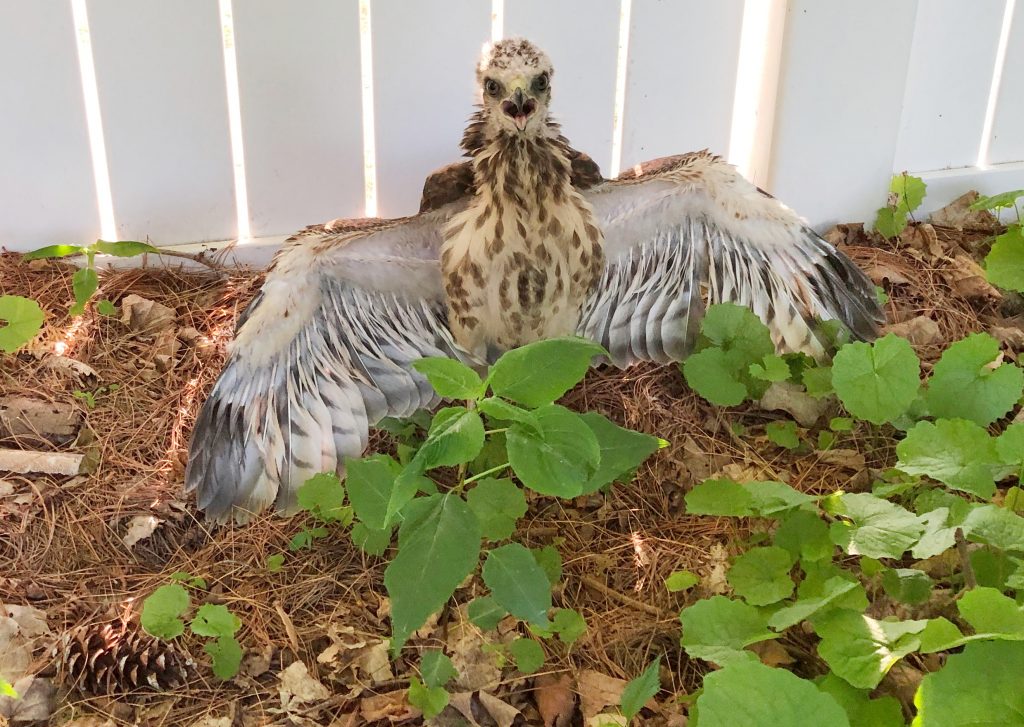 Early Tuesday evening before dinner I looked out our sliding glass door and I saw another baby hawk walking around the yard! We finally spotted the nest in a tree in our neighbor's yard. The nest was so high up it would be impossible to reach even with a tall ladder. But we did see the Mama bird up in the nest with at least one baby bird.
We brought the bird to our deck and got another box ready for the night. After dinner I was working on my laptop next to an open window. I heard rustling and things falling from the tree and then a horrible thud. My daughter ran outside to look by the tree and she found another bird. We think part of the nest broke and the bird fell with it. This poor bird was injured pretty badly from the fall (that thud sound still haunts me!) and he died soon after his fall. But Dana called his contacts from earlier in the day and met up with one of the handlers to deliver the second baby hawk. This one was also going to Green Chimneys with his brother. Once Green Chimneys opens up again, we plan on going to visit our hawk friends!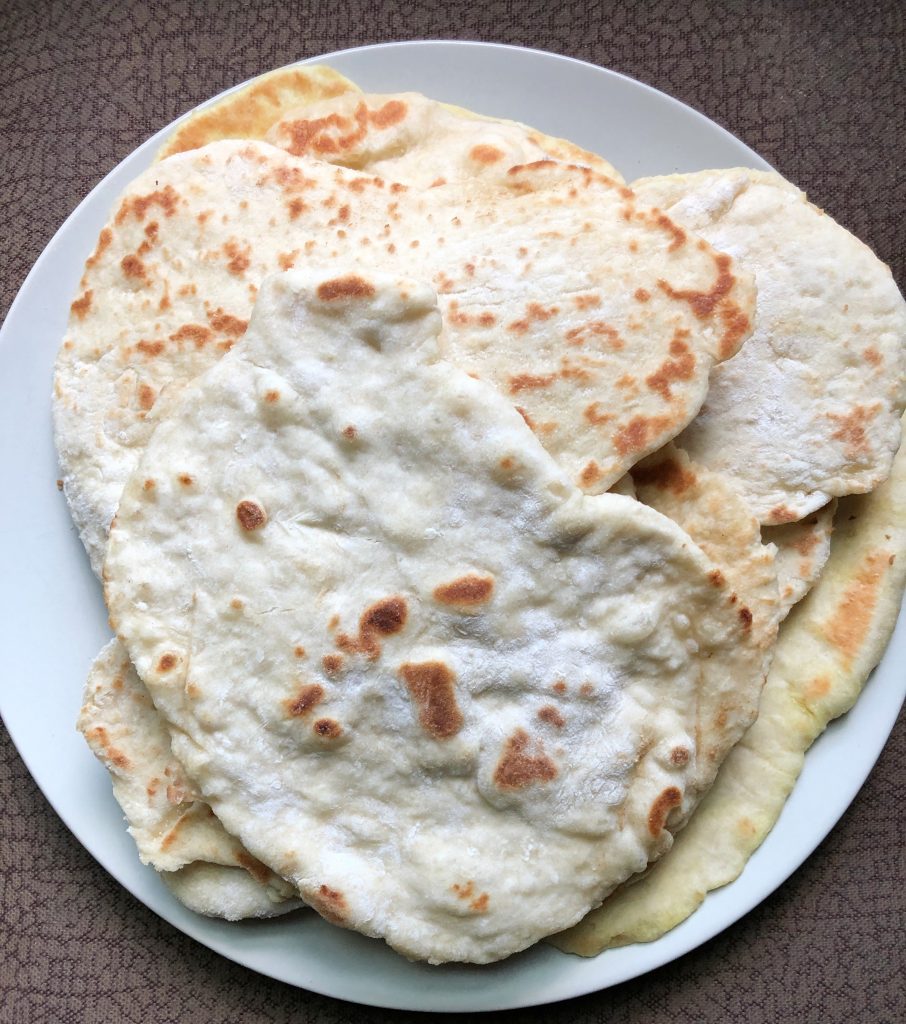 3. Baking – Sunday I did another baking project. This time I made homemade naan. It was easy to make and they didn't really taste like much. But we spread butter on top and dipped it in the korma sauce that we were having for dinner and it was tasty. Plus it made enough for me to freeze some for future dinners.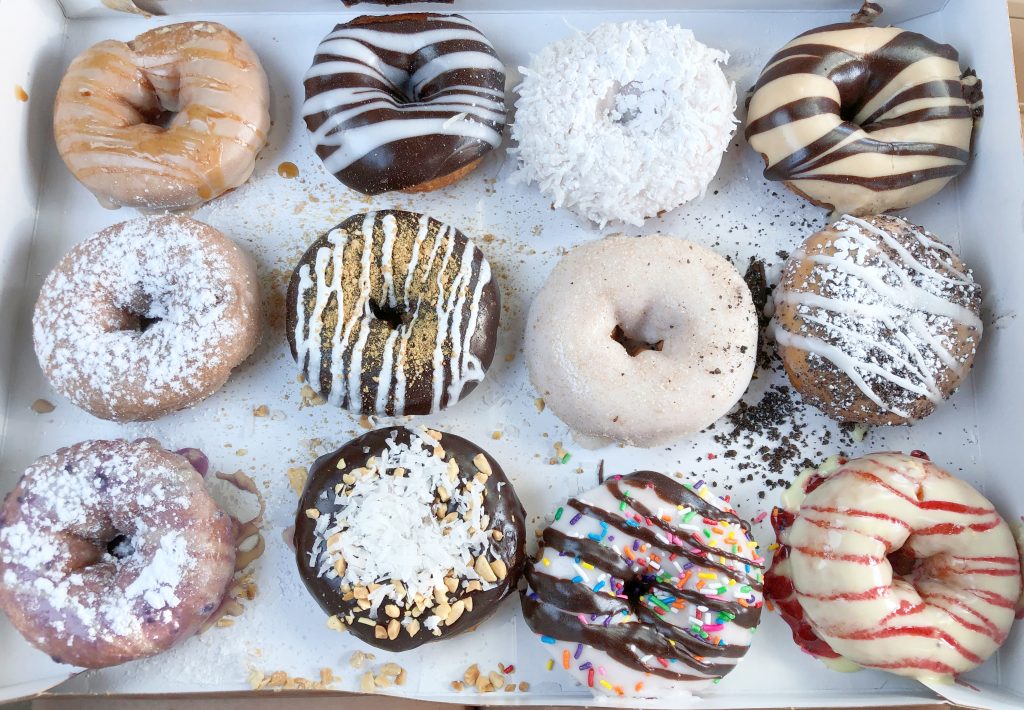 4. Eating – I won a dozen Duck Donuts in an Instagram contest. Several months ago, this chain opened a shop about 45 minutes away from us. We've been meaning to go and winning finally forced us to drive down and try them. Each donut starts with a vanilla cake base. Then you choose your coating, topping and drizzle. We opted for their Signature Assortment, which includes S'mores, French Toast, Peanut Butter Paradise and more. It was a fun and delicious way to start our Sunday!


5. Reading – This week I finished Open Book by Jessica Simpson. It was an okay read. I was never a huge fan of hers, but I had heard good things about this book. A bunch of good books that I had on hold came in from Overdrive. I'm starting a team reading challenge on Goodreads which starts this evening, so I plan on hopefully getting in a lot of reading time this weekend!
ICYMI this week on the blog: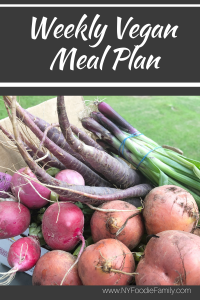 Monday I shared our weekly vegan meal plan.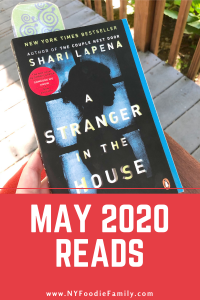 Tuesday I shared my May Reads.
Sharing with Friday Favorites. Have a great weekend!