Happy Friday! I hope everyone had a Merry Christmas and a Happy Hanukkah!  It's been a busy couple of days celebrating the holidays. While my husband and I have been working this week, the kids have been enjoying sleeping in and relaxing! It's hard to believe that the next Five on Friday will be in 2020! We are planning a low-key New Year's Eve celebration with family game night and appetizers and snacks for dinner! Honestly, I may not even stay awake to watch the ball drop. I hope everyone has a happy and safe New Year's Eve! Here are five from this week: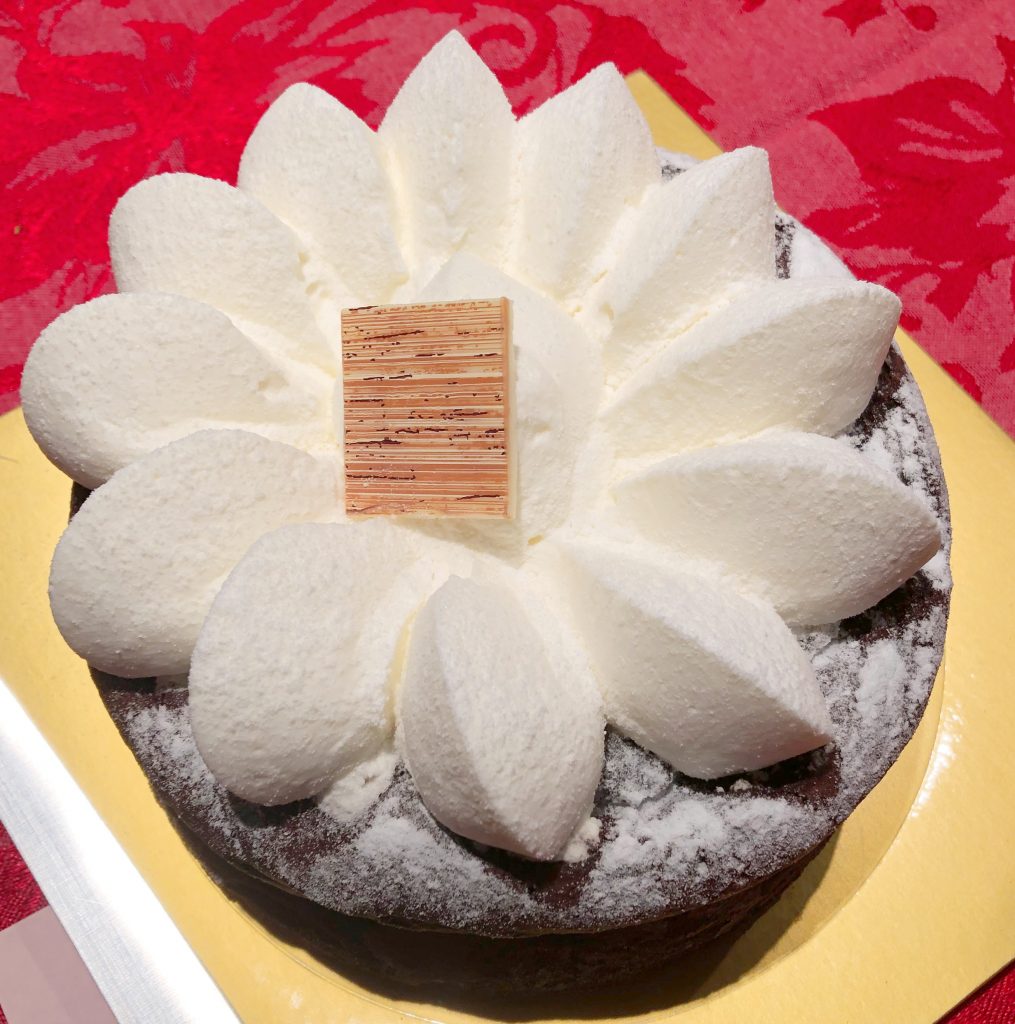 1. Christmas Eve – our tradition is to spend Christmas Eve at my cousin's house in Connecticut.  We only usually see this side of the family once a year, so it's a fun time catching up.  We brought a dessert pizza and a variety of Christmas cookies from the different cookie exchanges.  There was also apple crisp, lots of other cookies and a panettone. But my brother brought this flourless chocolate cake that was not only beautiful but delicious!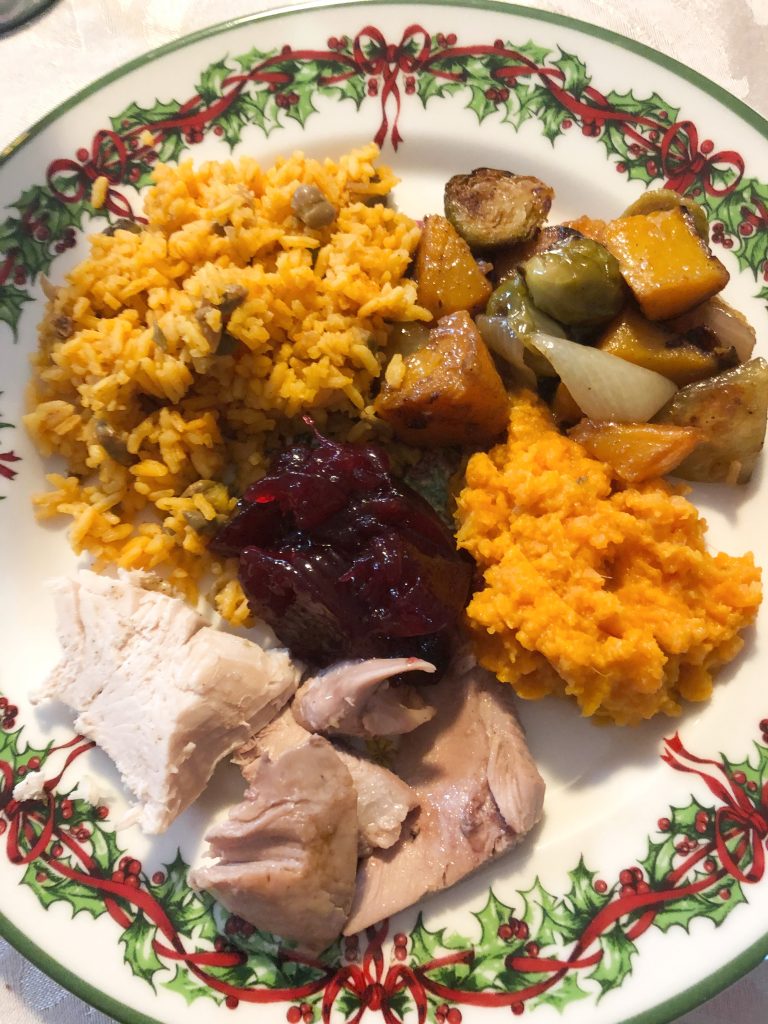 2. Christmas – We always host Christmas with both my parents and Dana's parents.  Plus, my brother came up from Pennsylvania and Dana's aunt came over. We made turkey, rice and gandules, mashed sweet potatoes and roasted root vegetables with a balsamic sauce. It was another delicious meal and we all ended the evening stuffed!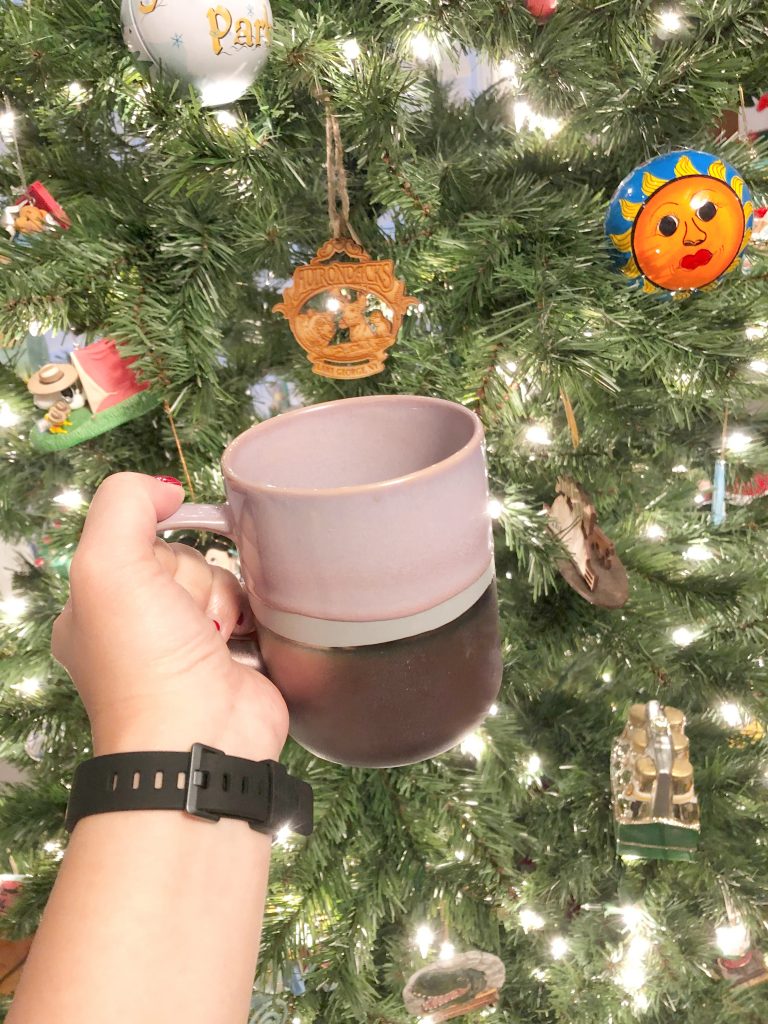 3. Holiday Gifts – Two of my gifts this year were this mug and a Fitbit Inspire HR. Some of our other gifts included a new air fryer and sheets for our bed.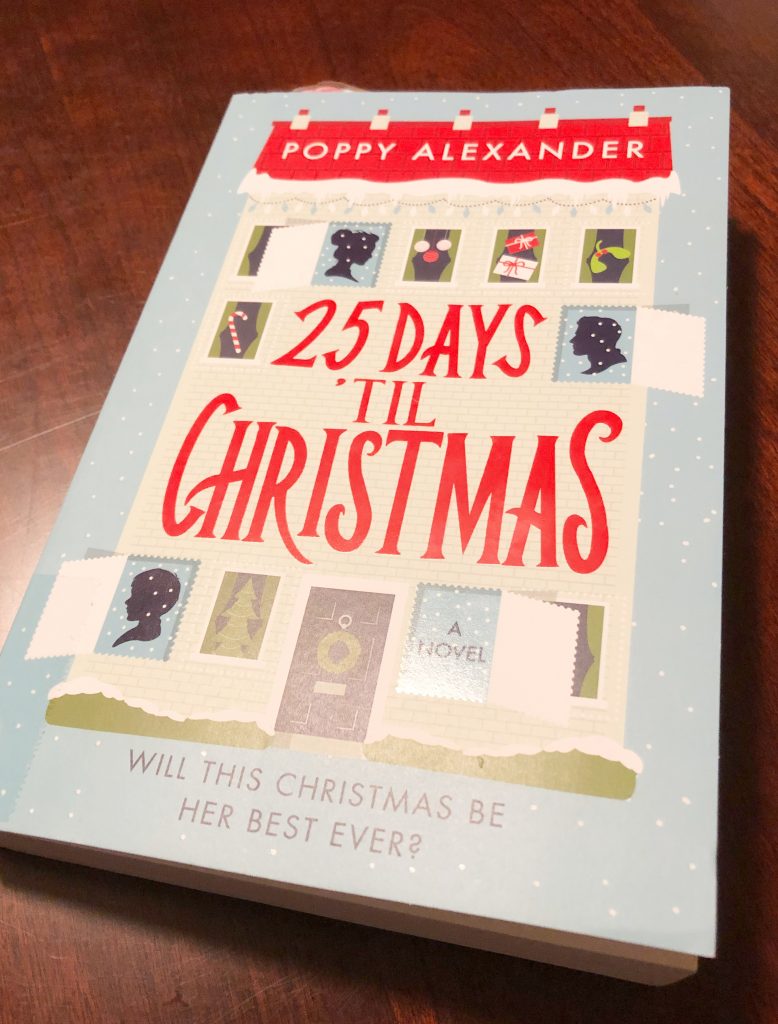 4. Reading – I have been reading holiday themed books this month. I just finished Let It Snow by Nancy Thayer, which was a cute Christmas read. My last holiday book for the year is 25 days 'Til Christmas by Poppy Alexander. I hope to have this finished before the new year.

5. Watching – This past week we watched a couple of movies. My daughter and I watched Where'd You Go Bernadette? I read the book ages ago and remember not liking it. However, the movie wasn't bad. It rarely happens where I enjoy the movie more than the book! Dana, our daughter and I also watched The Art of Racing in the Rain since the three of us had all read the book. It followed the book pretty closely and we all liked it.
Sharing with Five on Friday! Have a great weekend. Happy New Year! I'll be back in 2020!!