How is it already the last weekend of October?! This month has just flown by. We had a busy weekend, which you'll read more about below. But the rest of this week has been pretty uneventful, minus regular mom duty a.k.a chauffeuring the kids around to their activities, cooking dinner, laundry, cleaning, etc.! My daughter has one more week of field hockey left in the season. Her team has improved so much from last year and currently are undefeated, with one tie. It's so fun to watch her and her team play. Our weekend plans are still up in the air at the moment, so we will see what adventures it brings! Here are five from this week: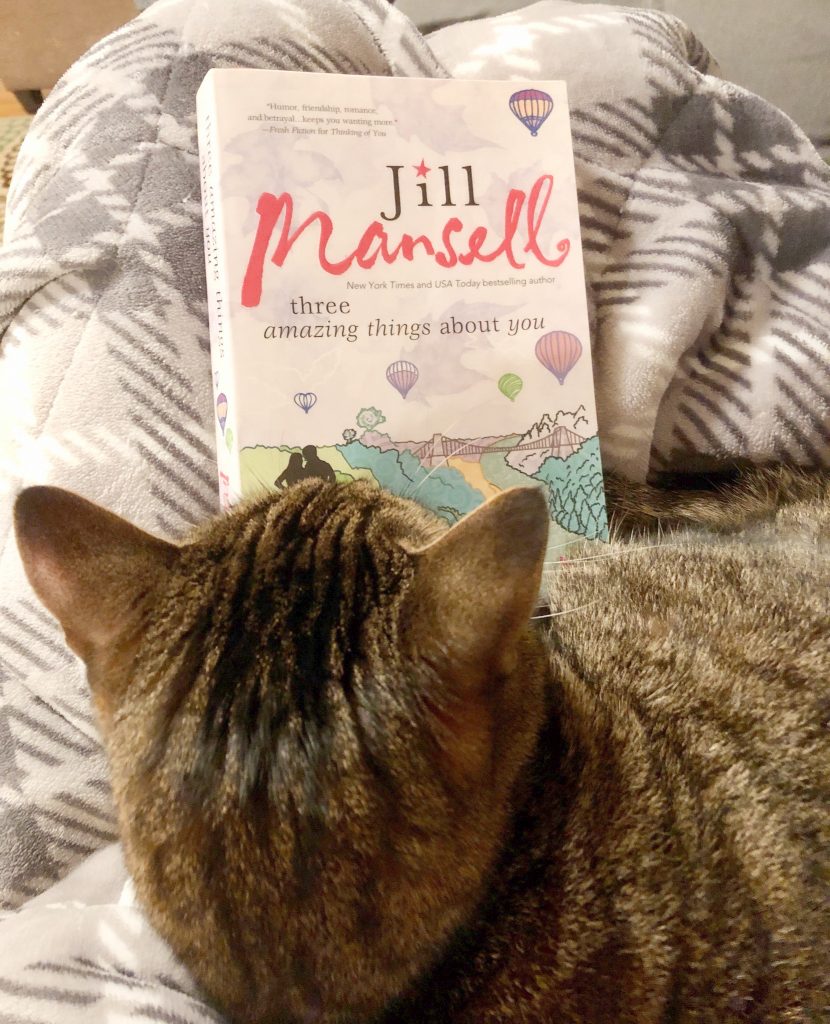 Reading – I am finishing up Three Amazing Things About You by Jill Mansell. This is a chick lit/contemporary romance book that I'm really enjoying! It's my first book by this author but I will be checking more of her books out.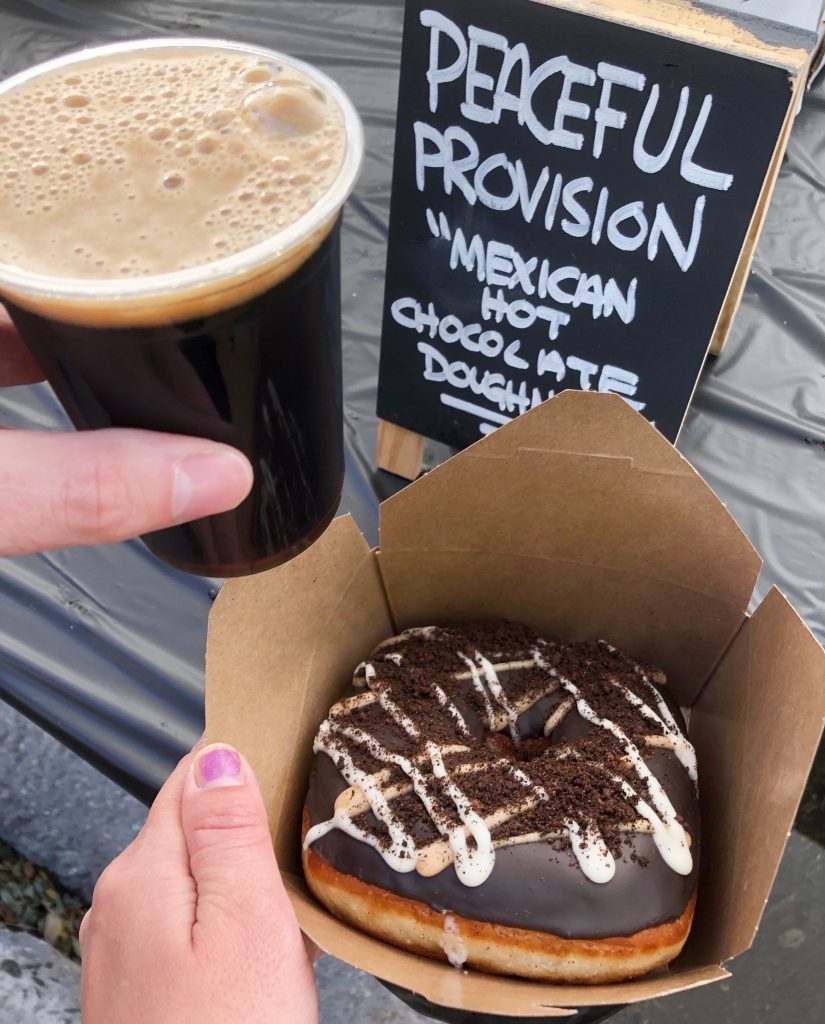 Celebrating – The Peekskill Brewery celebrated their 11th anniversary this past weekend with a block party. We stopped by and my husband enjoyed "Peaceful Border." This Mexican Hot Chocolate Stout was a collaboration of the Peekskill Brewery and Peaceful Provisions, the amazing vegan doughnut shop that I've raved about in a past Five on Friday. Well, we got a surprise when we discovered that the first 48 people who purchased "Peaceful Border" got a complimentary Mexican Hot Chocolate Doughnut! Win, win! And yes, it was delicious. (And please ignore the horrible nail polish job! My nail polish had chipped horribly, but was so difficult to take off! ……Thus the half on/half off color in this pick! LOL!)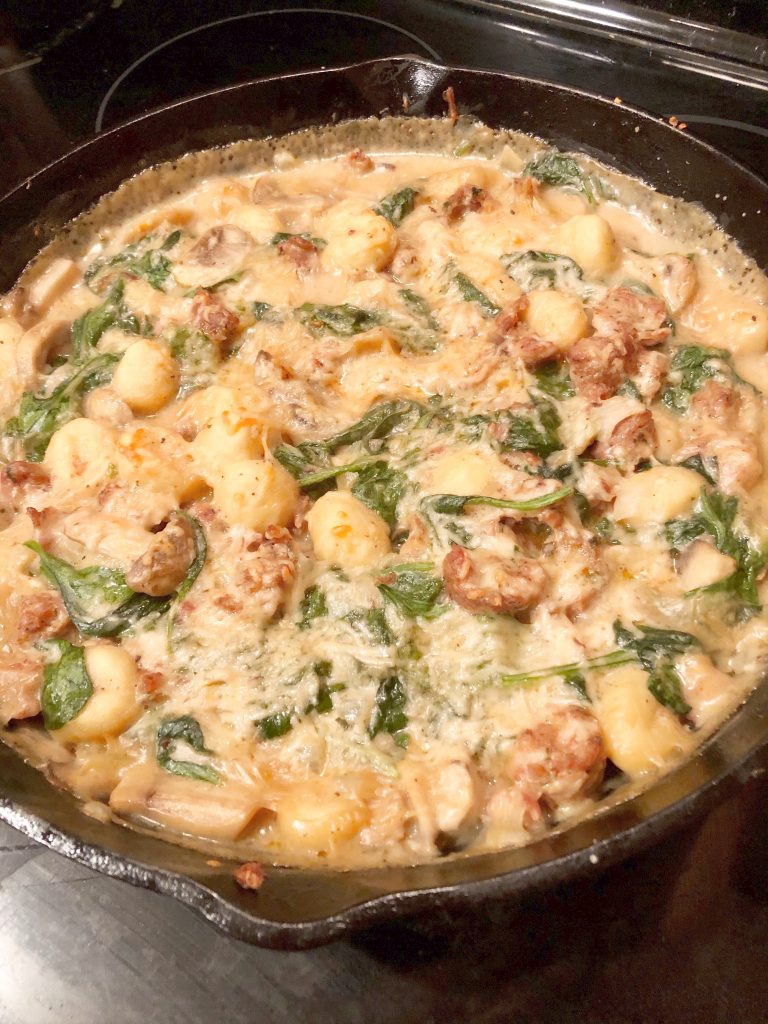 Cooking – This week I made Baked Sausage, Spinach and Gnocchi Skillet, Instant Pot Beer Braised Chicken, Turkey Burgers served with truffle parm fries, Grilled Pesto Zucchini Stuffed with Tomatoes and Orzo and homemade pizza. Our favorite dish was definitely the gnocchi skillet! The turkey burgers were also tasty and super moist, which can be difficult when cooking with ground turkey.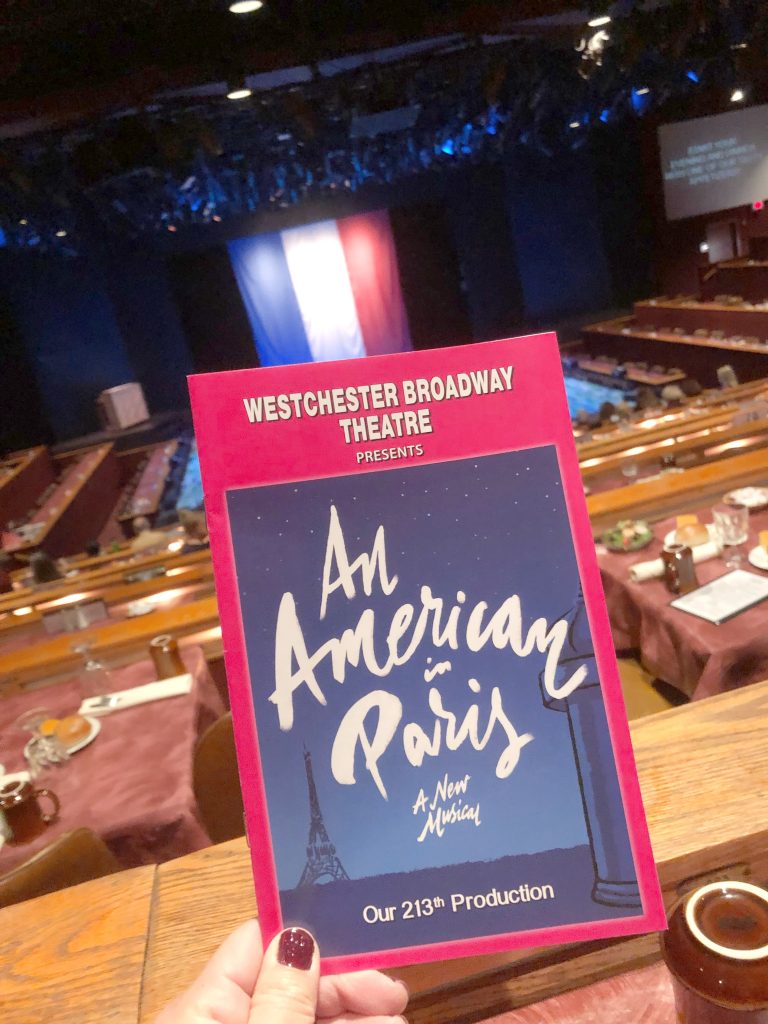 Date Night – Sunday evening, my husband and I enjoyed a night at the dinner theatre. The Westchester Broadway Theatre hosted us to see their newest production, An American in Paris. We love seeing Broadway shows and I had never seen this musical.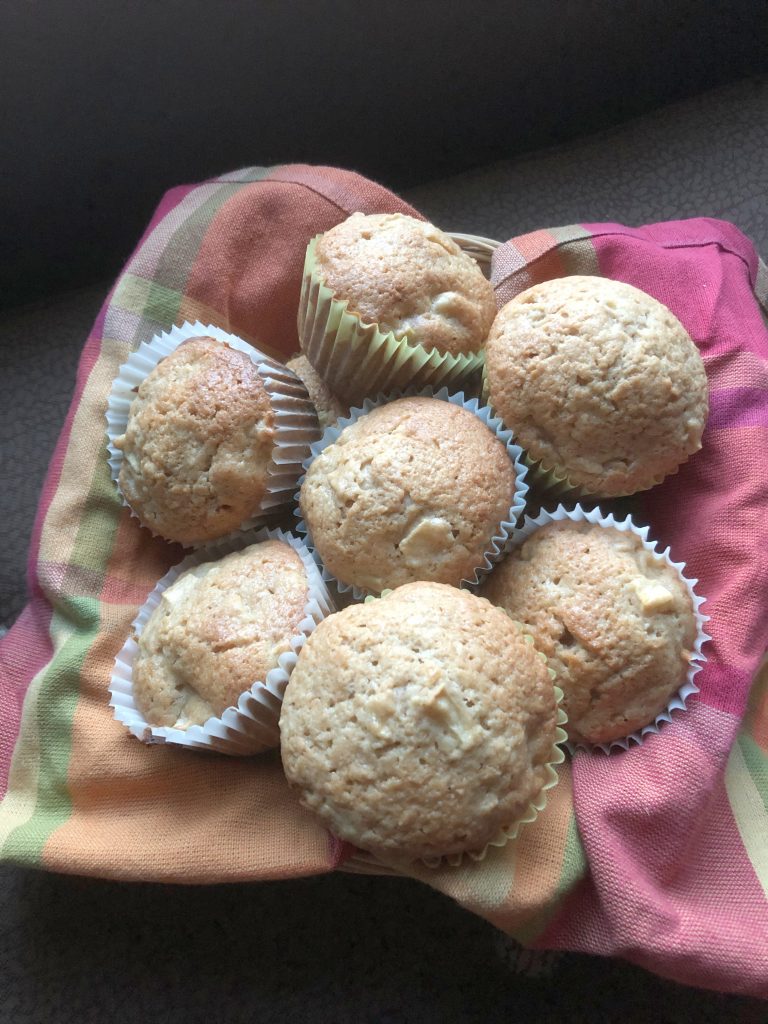 Baking – I haven't done much baking recently. So Saturday, I made some Cinnamon Apple Muffins. I didn't even add the cinnamon, sugar, butter topping and they were tasty. I ended up freezing most of them and they'll be great for quick breakfasts.
ICYMI this week on the blog: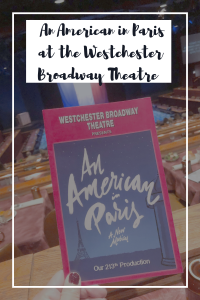 I wrote about An American in Paris at the Westchester Broadway Theatre.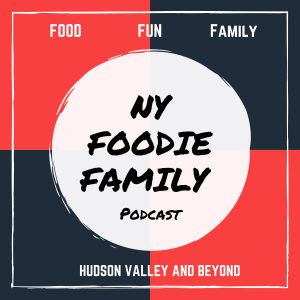 This week on the podcast we talked about Michelin Stars and An American in Paris. Plus our weekly quick hits.
Sharing with Friday Favorites! Have a great weekend!
You may also enjoy:
Five on Friday {The Long Short Week}
Five on Friday {Three Day Weekend}