And just like that May is done. I can't believe how quickly the month went by. We had a great Memorial Day weekend, spending several days in Rhode Island at my parent's house. Here are five highlights from this past weekend: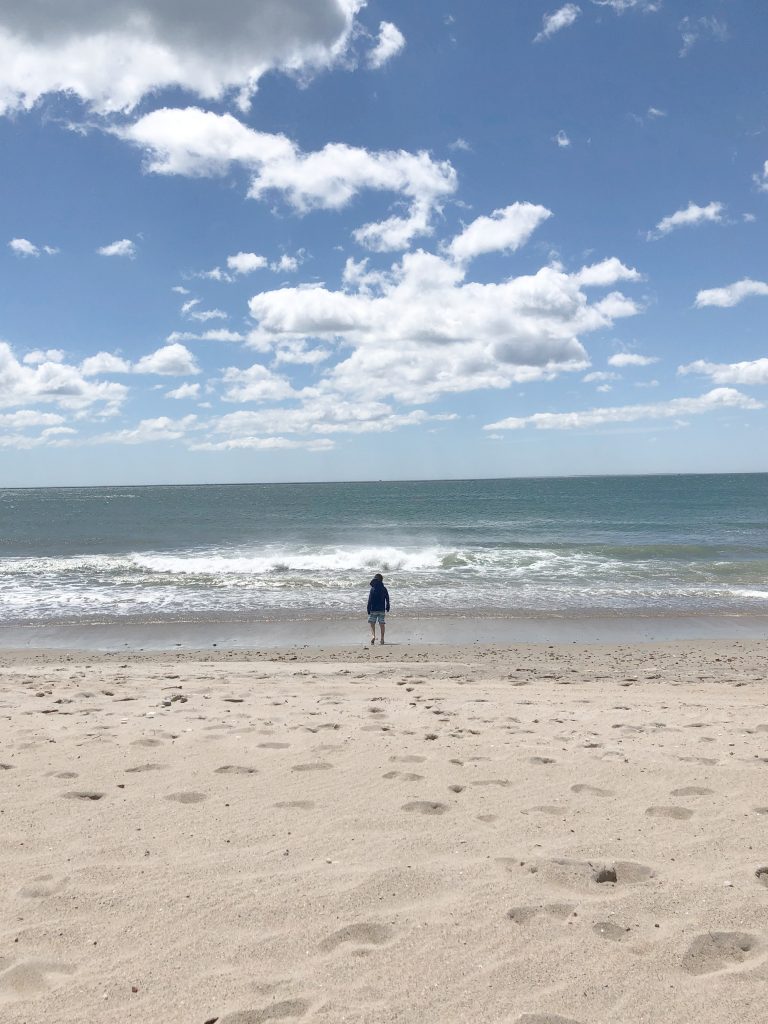 1. Beach Time – We spent Friday at the beach. We lucked out and it was empty! I told the kids to enjoy it since we wouldn't see the beach this empty until after Labor Day. It was chilly and windy but we still enjoyed collecting shells and driftwood, walking on the beach and sitting and reading in the sunshine, while we listened to the ocean waves.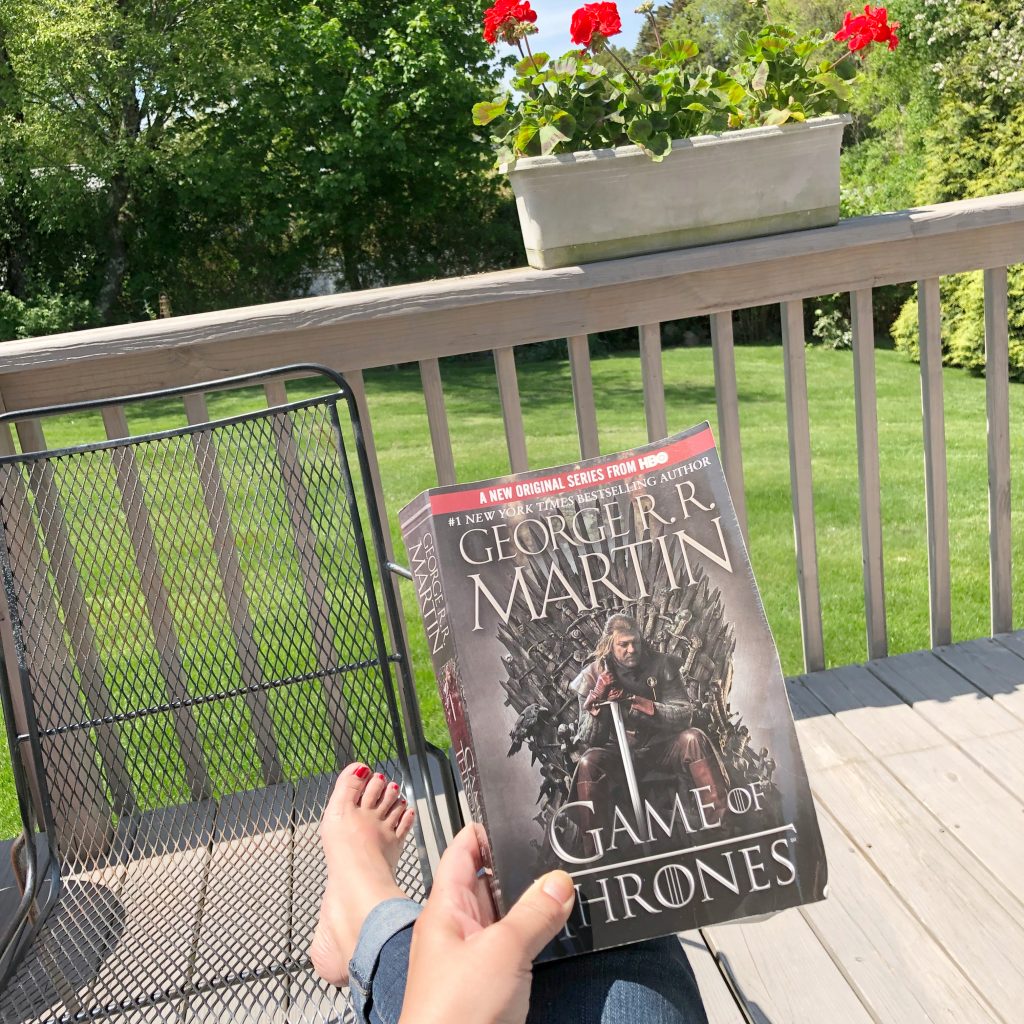 2. Book Reading – I got in some good book reading time as well. Over the weekend I FINALLY finished A Game of Thrones by George R.R. Martin, the first book in the series. I started it in January and have been reading other books, but I'm so happy I finally got it finished. And it was really good too! I enjoyed the book much more than the first season of the show.
3. Waffle Sundaes – My mom made special desserts while we were up visiting including a homemade peach pie one night and these waffle sundaes the next. We might have been a tad bit spoiled!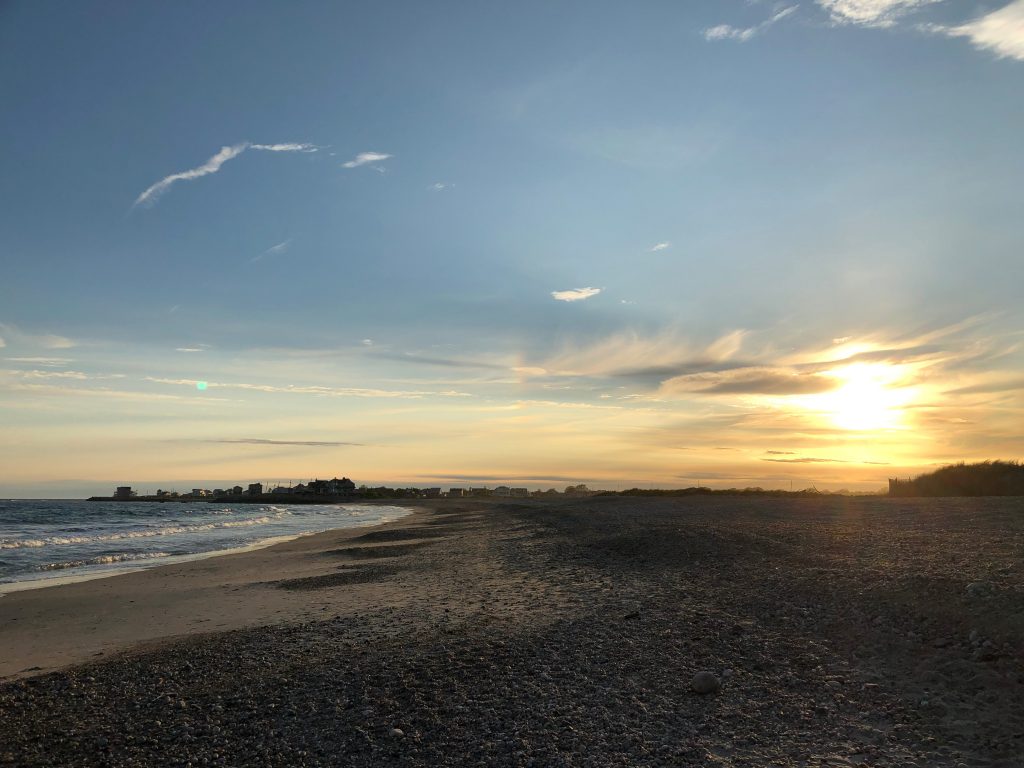 4. Beautiful Sunset – My husband and I made a trip to the beach one night to catch the sunset. I mean, who doesn't love a good sunset?! And this one didn't disappoint. Everything's better at the beach.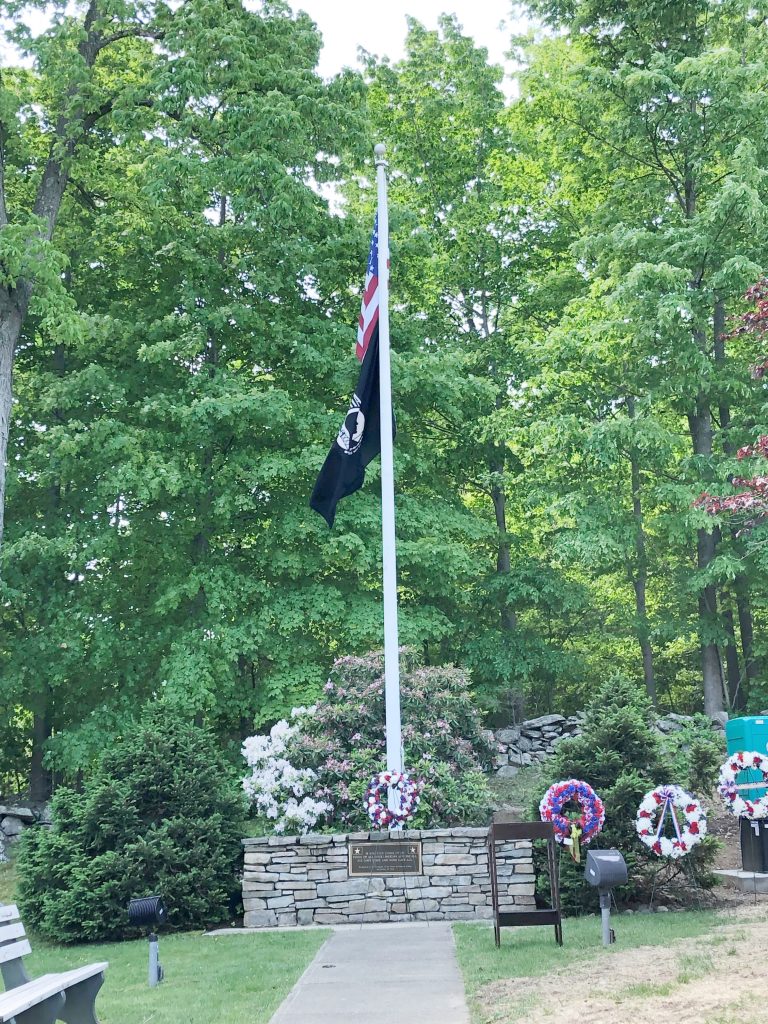 5. Memorial Day – We came home Sunday night so we were home for Memorial Day. Both the kids are in scouts and participated in our town Memorial Day ceremony.
ICYMI this week on the blog: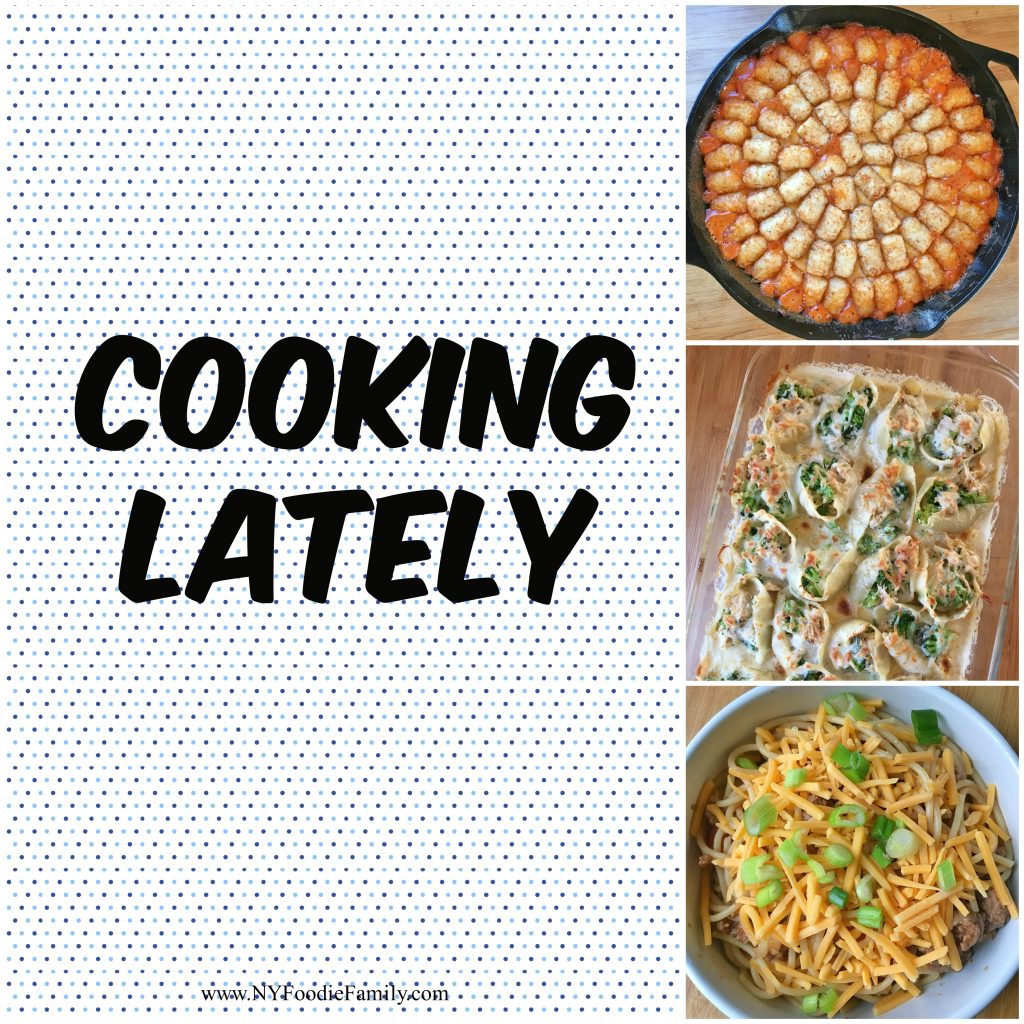 Tuesday I shared what we've been cooking lately.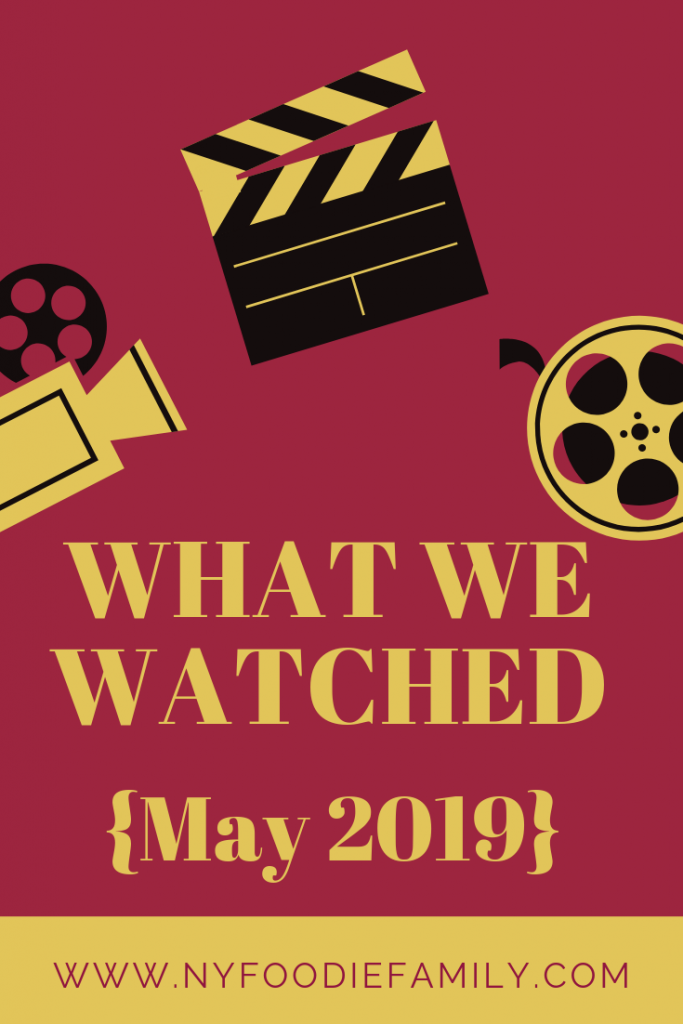 Thursday I posted about what we've been watching this month.
Sharing with Friday Favorites! Hope you have a great weekend!