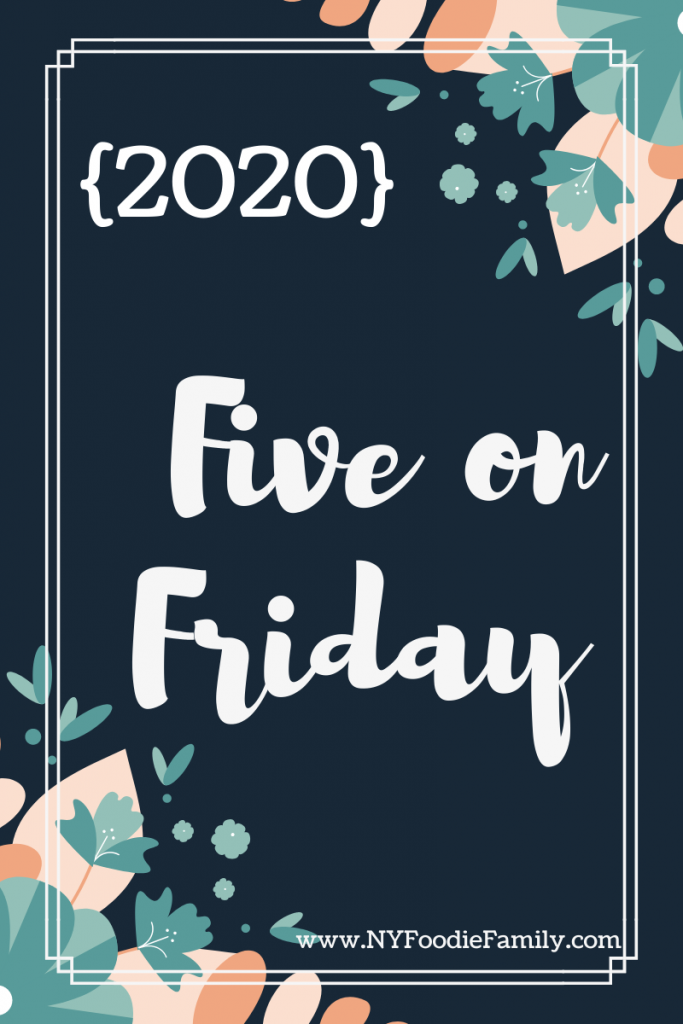 Happy Friday! This was a great week. My birthday was Wednesday. As I've gotten older, I'm really not into making a big deal about the day. Especially, when it falls on a Wednesday during a pandemic! But for the first time ever I took the day off of work! Work has still been crazy busy and I just didn't want to have to a stressful day! Here are five from this week: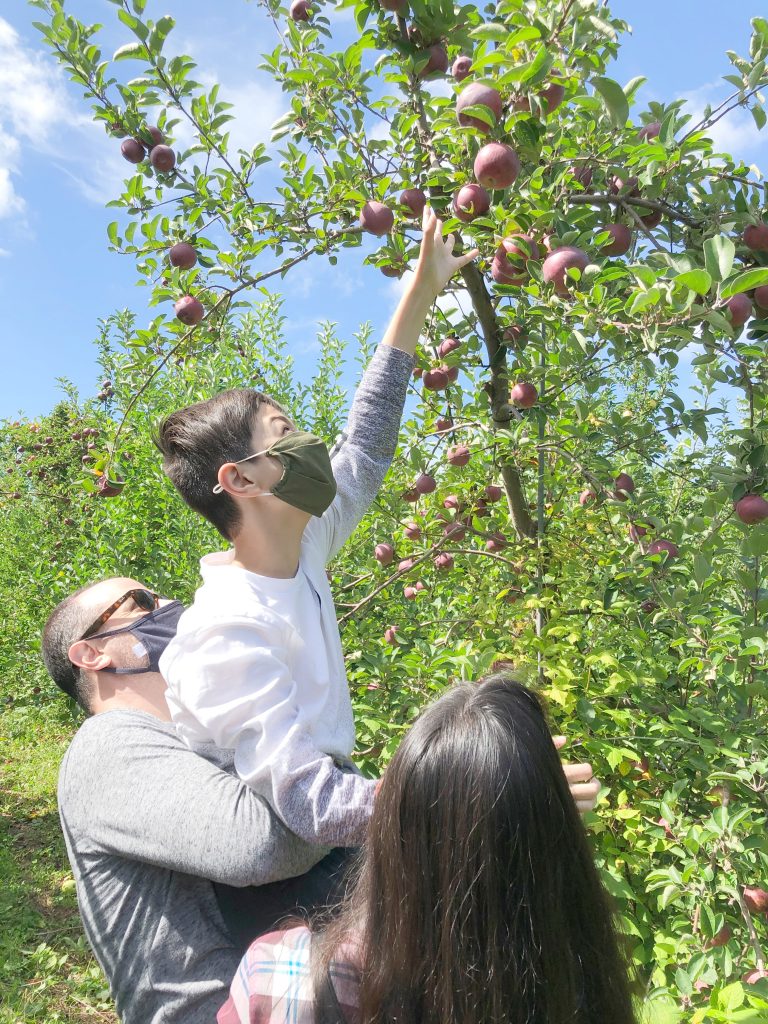 1. Apple Picking – It's a little early in the season, but last weekend we went apple picking at Soons Orchards, a new-to-us orchard in New Hampton, NY (Orange County). This was a no frills experience, but the apples are delicious and we had a great time!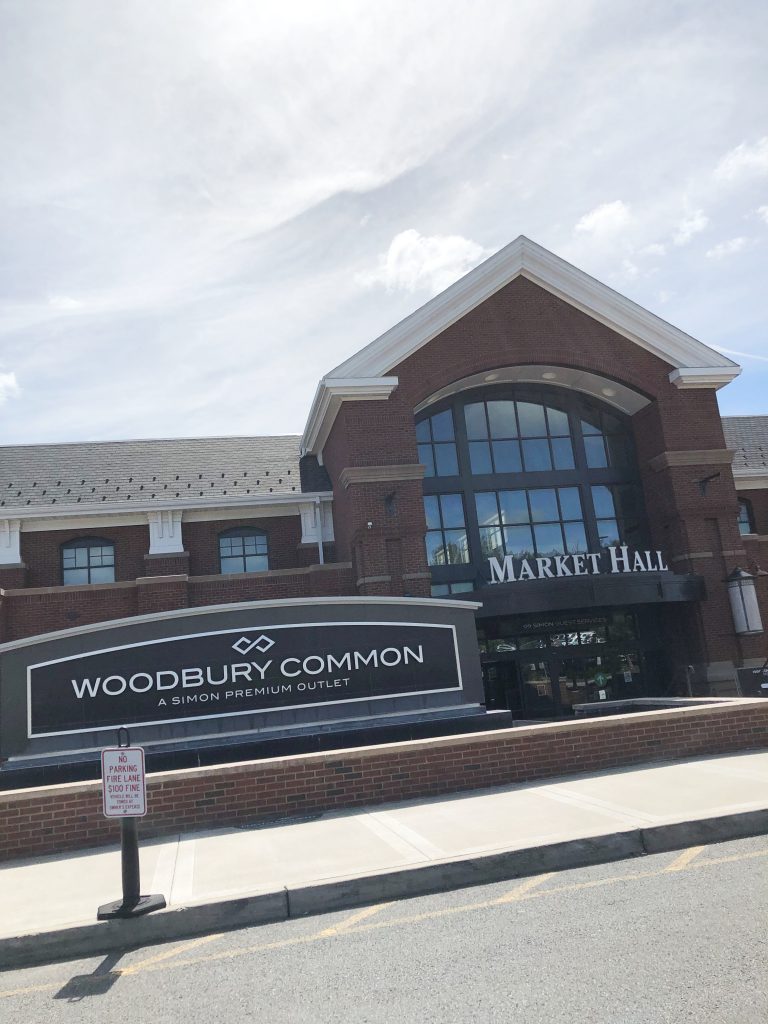 2. Shopping – On the way home from apple picking we stopped at Woodbury Common Outlet Center to do some back-to-school shopping. There were some pretty good sales and the kids got some stuff for school. We have another shopping trip planned this weekend.

3. Watching – This week I watched the documentary Social Dilemma. It was very eye-opening on how damaging social media is. It's kind of crazy how these social media companies manipulate us users.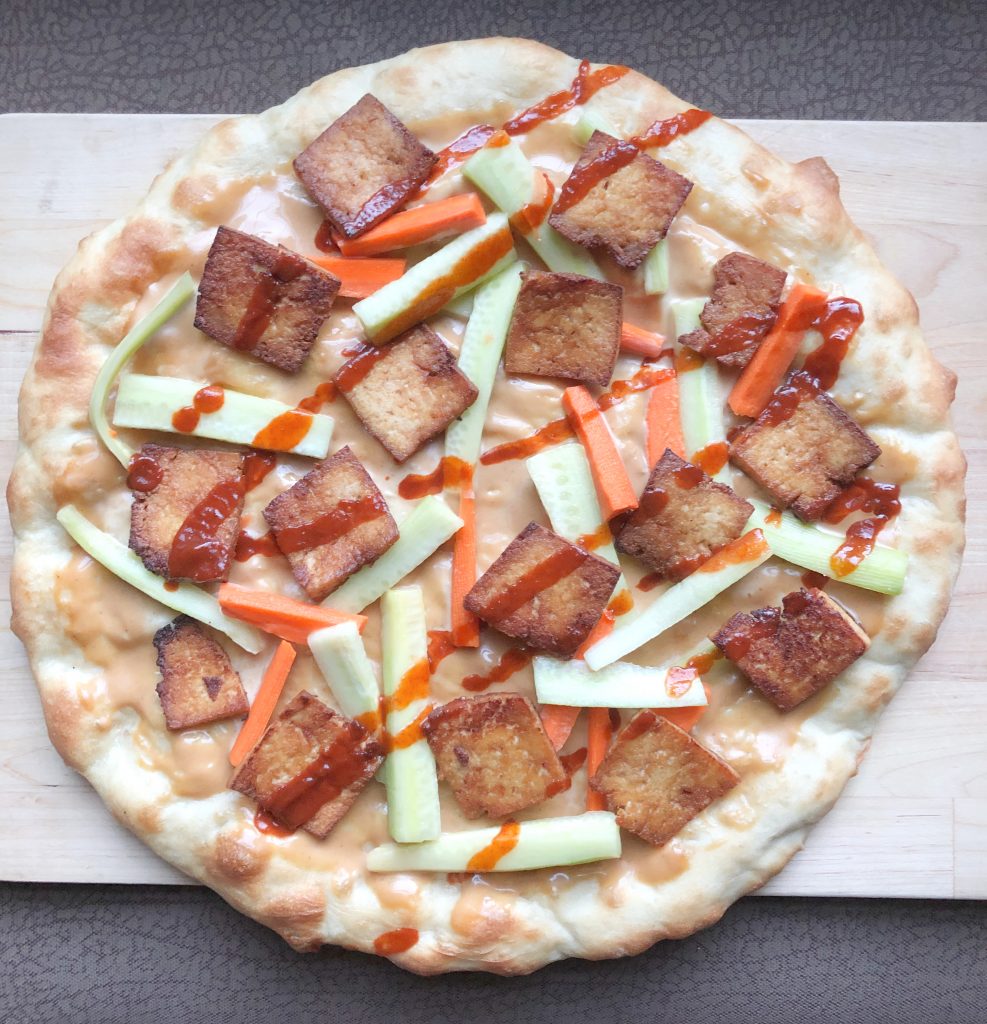 4. Eating – One of our favorite dinners that I cooked this week was this Banh Mi Pizza.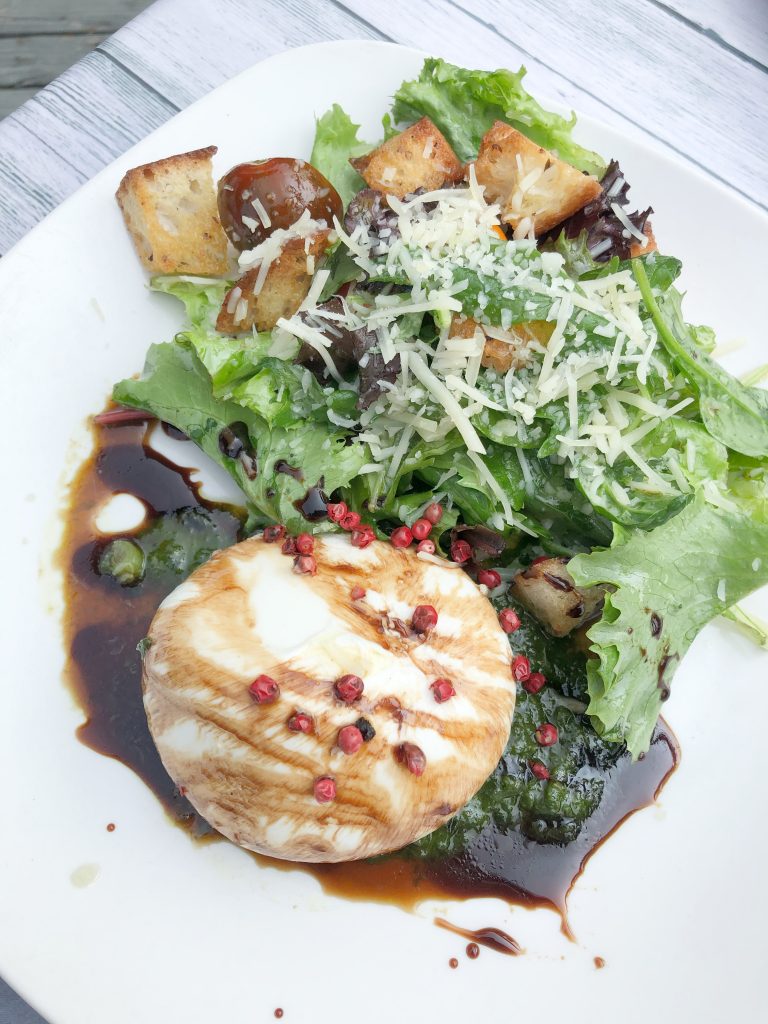 This Burrata Salad that I had as an appetizer at Farmers and Chefs for my birthday lunch was delicious!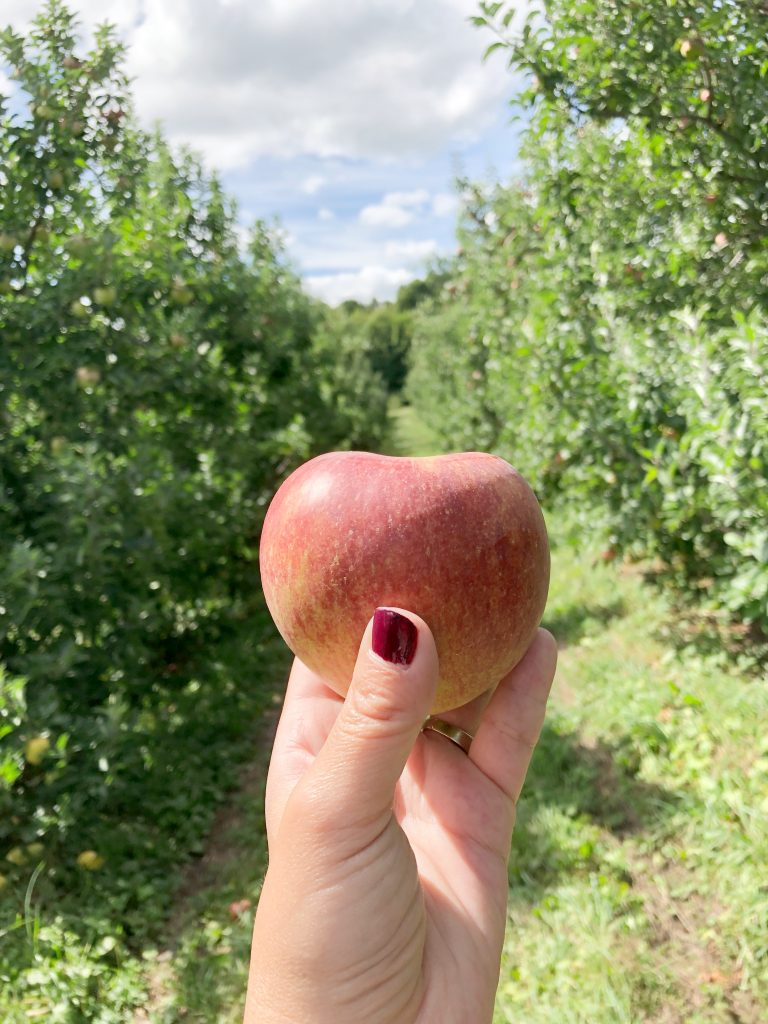 Apples, apples apples! We have sooo many apples from apple picking. I am going to have to cook/bake with them.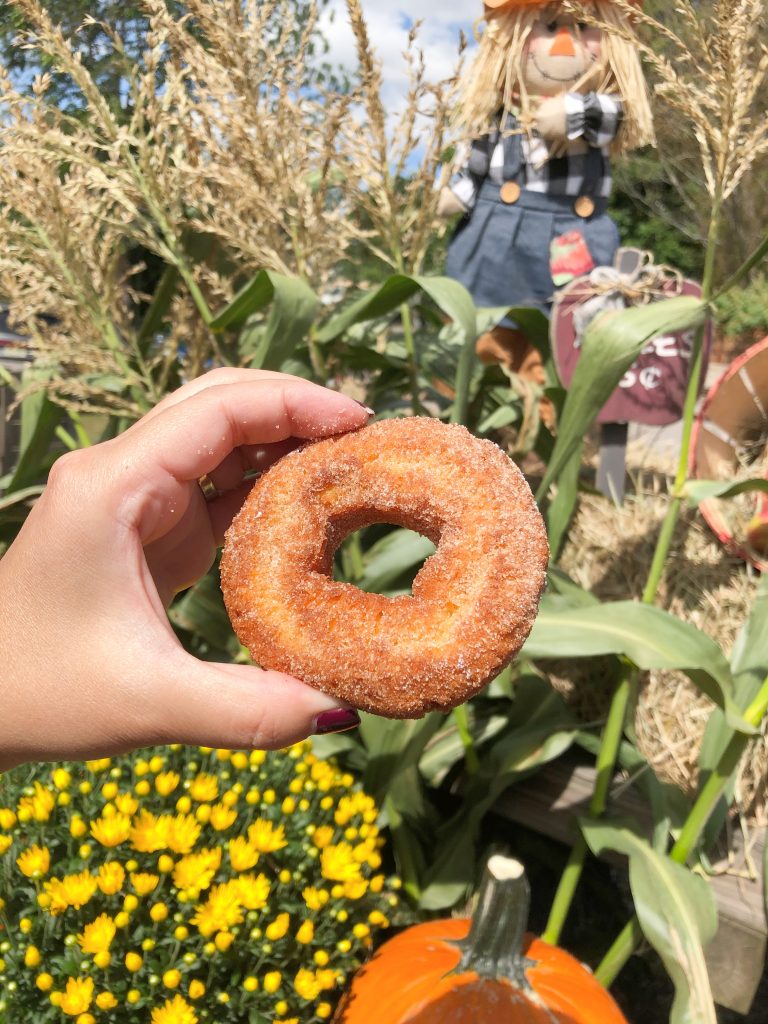 You can't go apple picking and not get cider donuts. Unfortunately, these weren't hot and fresh. But we did get some powdered sugar, cinnamon sugar and plain ones for our annual cider donut fix.

5.Reading – This week I started reading An Unwanted Guest by Shari Lapena. This is one of the few books by the author that I haven't read yet, so wanted to give it a try.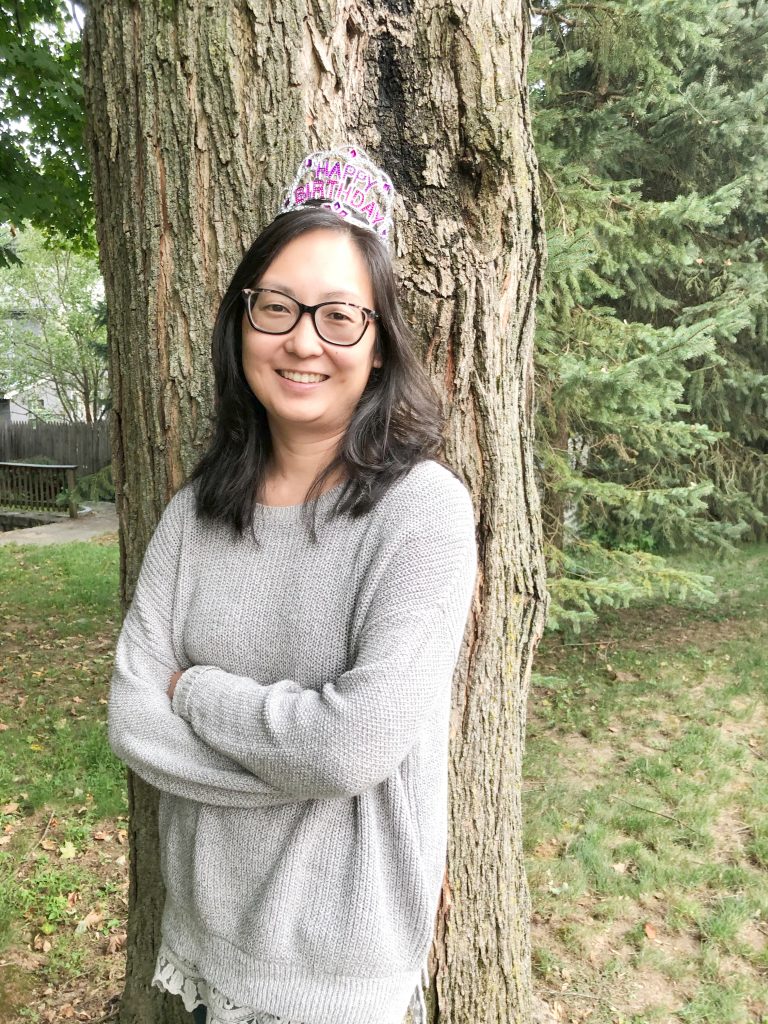 6. Birthday – I started my day off getting a haircut. Then my husband and I stopped at Half Time in Poughkeepsie and we stocked up on craft ciders (for me) and beer (for him). We enjoyed lunch at a new-to-us restaurant, Farmers and Chefs that has been on my want to try list. My husband took my son to his Boy Scout meeting and had to stay for a mandatory parent meeting. So we had a late dinner of Chinese takeout when they got home, with strawberry shortcake for dessert. I am very hopeful that this next year will be a great one!
ICYMI this week on the blog: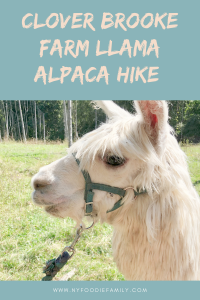 Tuesday I posted about Clover Brooke Farm Llama Alpaca Hike.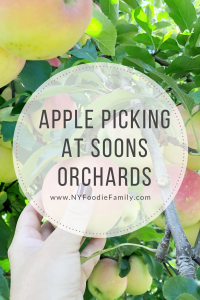 Thursday I wrote about apple picking at Soons Orchards.
Sharing with Friday Favorites! Have a great weekend!