(This post contains affiliate links. We earn a small commission for purchases made through these links at no cost to you. Thanks for supporting the blog!)

Happy Friday! It's the first Friday of my 40's and this post is all things birthday! While some people have told me how bad 40 is with all the aches and pains, I'm a glass half full optimist. So far, 40 has been nothing but fabulous and I'm hoping it stays that way! I'm always posting on my Instagram stories, so check my feed out if you want to see what NY Foodie Family is up to! There's lots of stories from this weekend in the Poconos and 914 Eats Highlights! Here are five from this past week: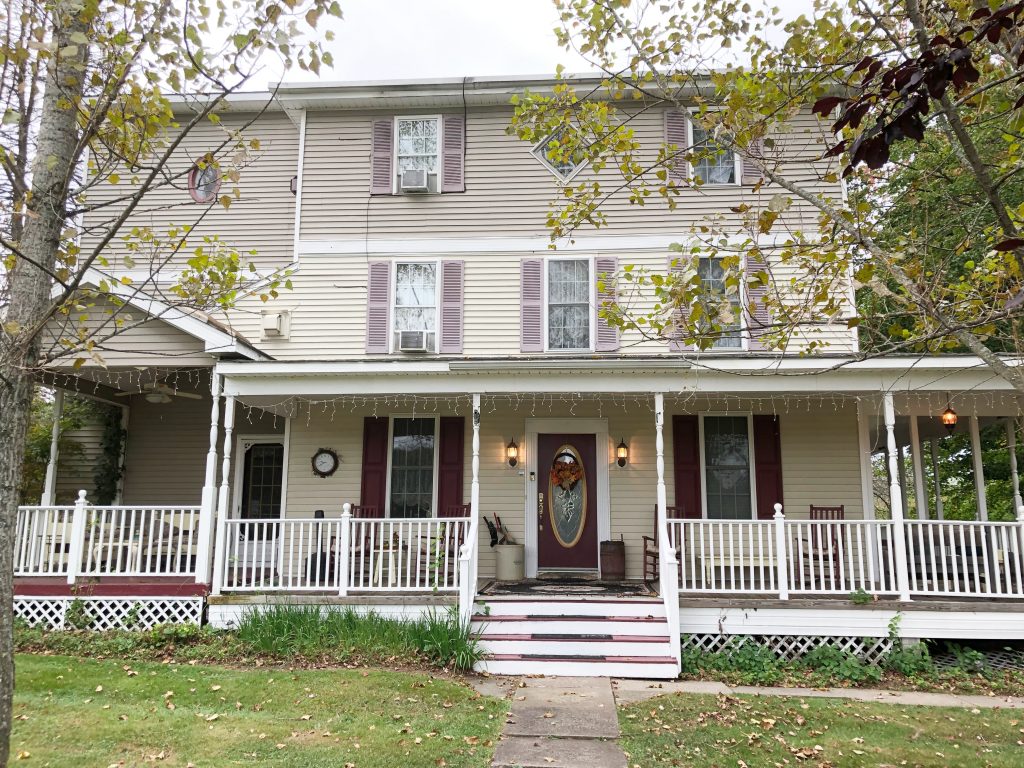 1. Cranberry Manor Bed & Breakfast – For my husband's 40th I took him to a bed and breakfast in Warwick, NY. For my birthday, we went to the Cranberry Manor Bed & Breakfast in the Poconos. We enjoy the no children policy, the warm hospitality and the delicious breakfasts that bed & breakfasts offer! And this was no exception. We enjoyed a peaceful, childless weekend celebrating me!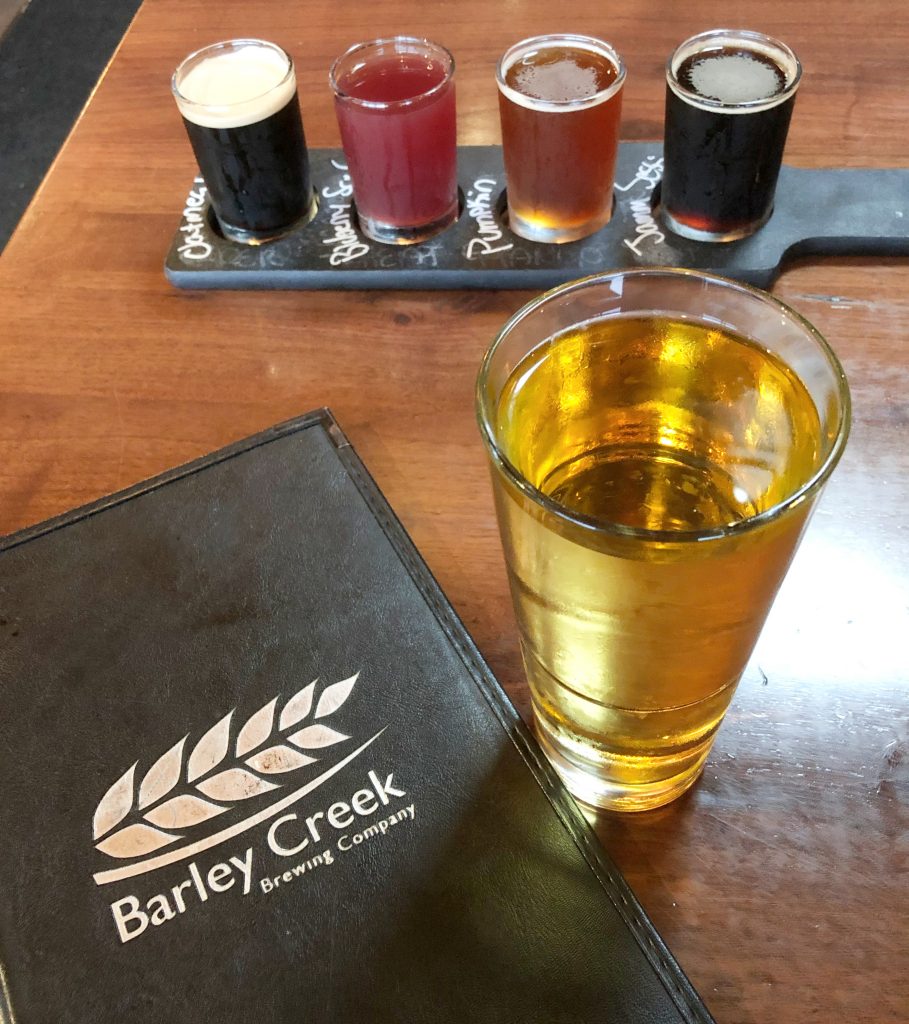 2. Barley Creek Brewing Company – We opted to go casual for dinner in the Poconos. When I chose Barley Creek Brewing Company I didn't realize how large the restaurant was or how many families would be there. Of course we got seated across from the family with three kids under 5 whose youngest screamed through their entire stay……as a mom, I remember those days. Luckily, the food was okay and the beer flight and cider were delicious!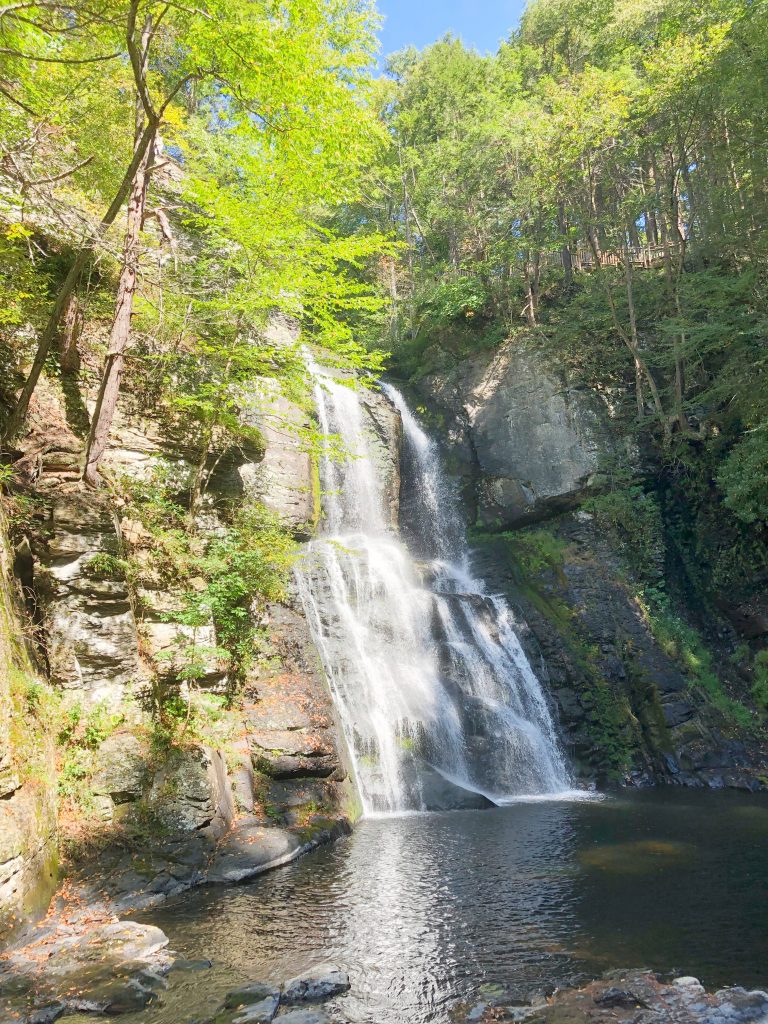 3. Bushkill Falls – I love hiking and I especially love waterfalls. So we went to the Poconos knowing that I wanted to hike Bushkill Falls. "Hike" might be too strong of a verb, as it's more steps and wooden walkways, with a few spots of wooded trails. It's a touristy place that you have to pay to get in ($16.50 an adult!). But, I did get my fill of waterfalls, as the place is known as "The Niagara of Pennsylvania. "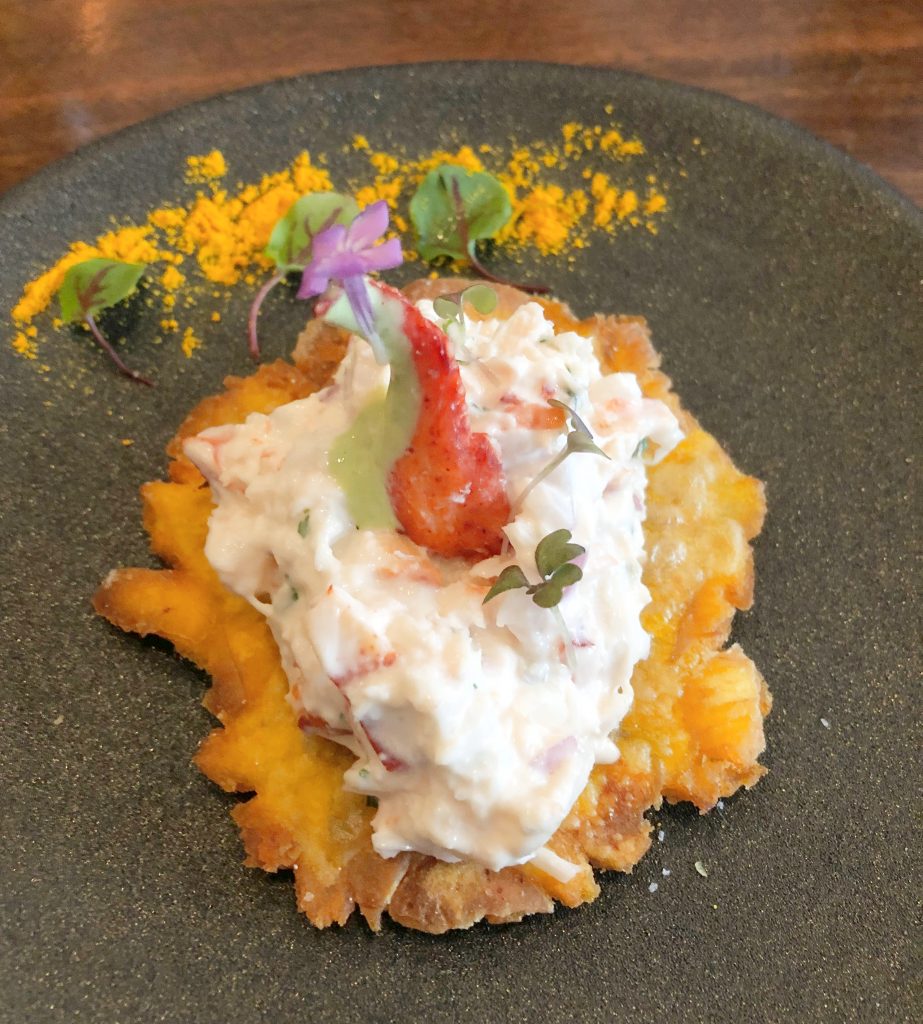 4. Brothers Fish & Chips – My parents watched the kids while we were away. When they asked where I wanted to go for dinner when we got back, I immediately said Brothers Fish & Chips. This is a seafood restaurant where the chef not only cooks amazing food but is artistic with his plating too. The four adults enjoyed a 7+ course tasting menu that was so good! Pictured here is a lobster tostone which I could have eaten a dozen more of!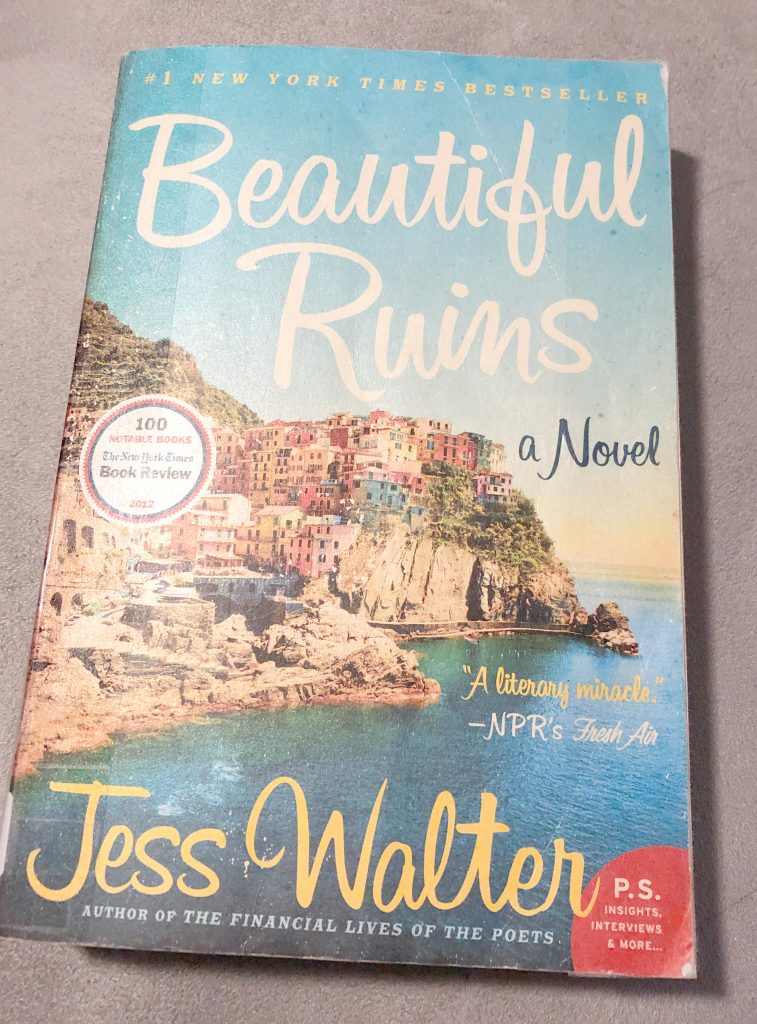 5. Book Club and Currently Reading – This week I also met up with my book club. It was a potluck and another night of delicious eats. Sadly, my contribution was garlic bread and Italian bread with butter to go with the lasagna and meatballs that the hostess made. There was no way I could make anything in time, between picking my daughter up from field hockey practice and making the 40 minute drive to the hostess' house. I was the only one who didn't enjoy the book, Beautiful Ruins, by Jess Walter. But it was on my to read list, so I'm glad I read it. Plus, it was a fun night with fellow book lovers. And I was surprised to discover that out of the 12 of us there, 3 of us share the exact same birthday!

I'm currently reading Ask Again, Yes by Mary Beth Keane. My husband already listened to it on audio and I can't wait to be able to discuss it with him.
ICYMI: This week on the blog: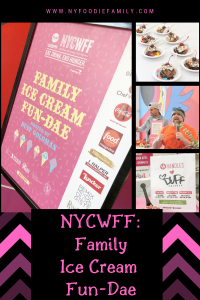 Monday I wrote about the NYCWFF Family Ice Cream Fun-dae.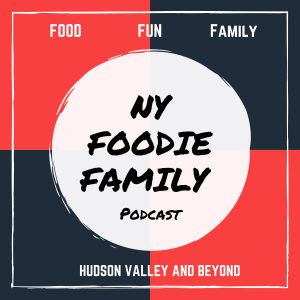 In this week's podcast we talked about apple picking and the NYCWFF Family Ice Cream Fun-dae, plus our weekly Quick Hits.
Sharing with Friday Favorites. Have a great weekend!
If you enjoyed this post you may also like:
Five on Friday {Last Weekend Being 39}
Five on Friday {The Kids are Back at School}