Happy Friday!  This week has been a super busy one for us.  It started off with a busy and late Halloween on Monday night.  Wednesday evening my son had basketball evaluations for the upcoming season.  Last night I went to my son's parent-teacher conference.  Add in play dates, before and after school activities, homework, errands, etc. and it was nonstop!  This weekend my son has his last soccer game of the season and my husband and I are going out to dinner with our Supper Club.   Otherwise, as of now, the rest of the weekend should be pretty low-key.  Here are five from this week:
1.Halloween – As the kids get older, it's become necessary for my husband and I to "divide and conquer."  They each have their own friends who they want to trick-or-treat with.  So, I went with my daughter, dressed as Greek Goddess, and my husband went with my son, dressed as a Rogue One Death Trooper.  LOTS of candy was collected and they both had a fun evening.  Unfortunately, it was also a late evening….and a Monday. So, not a great way to start a busy week off.  I might have had to deal with some tired, cranky kids this week!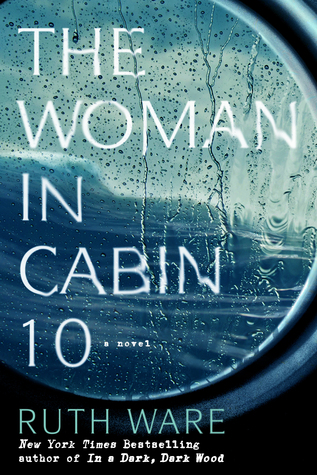 2. Reading – Unfortunately, I can't say that I've read anything good recently.  I just started reading The Woman in Cabin 10.  I'm in the mood for a good suspenseful read and hope this one fits the bill.
3. Watching – Sadly, I cannot say that I watched the World Series.  I'm not a big fan of watching sports on television, but enjoy watching them in person.  However, my husband watched the games and also had some late nights this week!  This week I watched the Amanda Knox documentary on Netflix.  It was very enlightening.  When this story first broke out in the media, I really wasn't following it.  So, this was an insightful documentary for me, getting the whole story now that it is over and she was finally acquitted.
4. Family Fun – Last Saturday was a beautiful day.  In the afternoon, the family headed out to Blue Mountain Reservation to do some geocaching.  We got to enjoy this beautiful view after doing some minor rock climbing to get up to the cache.  We got some great exercise in and got to enjoy one of the last beautiful fall days.
5. Eating – Tuesday started Hudson Valley Restaurant Week.  My friend and I had lunch at Purdy's Farmer & The Fish, a local farm-to-table seafood restaurant.  I got to enjoy this seared scallop appetizer for my first course.  It was soooo good!
ICYMI on the blog this week: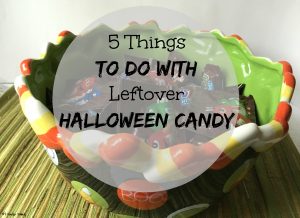 Monday I posted 5 Things To Do with Leftover Halloween Candy.
Wednesday I shared my November Currently and joined the monthly linkup.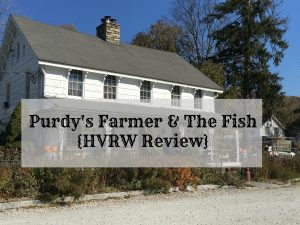 Thursday I reviewed local restaurant Purdy's Farmer & The Fish.
Linking up with Tif, Andrea and April.  Have a great weekend!