Happy Friday!  What a crazy week it has been.  We had a jam-packed, fun-filled weekend and then my kids spent a couple of days at my in-laws house for a visit.  The visit was cut short by a day and a half when my son started breaking out in an itchy, bumpy rash.  They brought the kids back and I of course took my son straight to the doctor, where we learned that he has contact dermatitis (an allergic reaction to something he came into contact with).   After some discussion and research, my husband and I think that the allergic reaction may have been caused by a new seersucker type button-down shirt that he wore on Saturday.  Allegedly, blue dye 106 and 124 are known to cause allergic reactions.  So, while not contagious, his bumps are not pretty to look at.  Plus, the poor guy is so itchy.  Hoping for a quick recovery for him.  And we learn something new every day! Well, onto some brighter parts of the week:
1.Watching –  This week I watched the romantic comedy How to Be Single.  It was an okay movie that my husband was happy to let me watch by myself.  We are one episode away from finishing the latest season of Orange Is the New Black.  Pretty crazy stuff going on at Litchfield!  I have watched a couple of episodes of Scandal and am almost caught up on the Real Housewives of Orange County.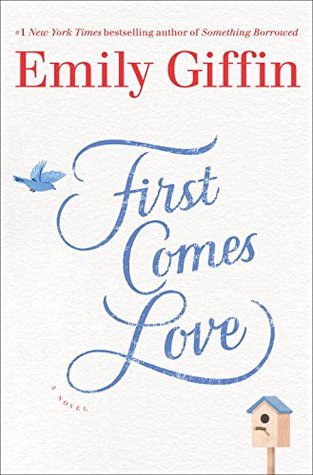 2. Reading – I most recently finished Turn Up the Heat by Kimberly Kincaid.  This is a romance book that I read for a goodreads reading challenge I'm in.  Otherwise, not really my type of book.  I am currently reading First Comes Love by Emily Giffin.  I'm a fan of Giffin's books though and am enjoying this one.
3. Dining Out – While the kids were away, my husband and I got one date night in.  We went to a local restaurant that made the Open Table top 100 Restaurants list.  While the food was good, I've honestly had better at many other nearby restaurants.  This Sriracha Shrimp appetizer was my favorite dish of the night.
4. Family Fun – Last Friday evening we went to a local, minor league baseball game (see below for details!) and a fireworks show after.  Saturday I saw my first polo match when we went to the Victory Cup Polo Match.  Then Sunday we had a family party to celebrate my son's 8th birthday.  It was a busy but fun weekend!  Then last night we went to the movies to see The Secret Life of Pets.  The kids had been wanting to see this movie since it came out a few weeks ago.  It was pretty cute!
5.  Highlight of the week:  While we were at the baseball game Friday night, we were chosen to get upgraded seats behind home base.  I have never seen any professional type of baseball game that close up!  Even my daughter, who commented that she doesn't even like baseball, had a great time and was so excited for our closer seats.  In one of the mini games that they play on the field between innings, our new seat section won tickets to another game!  Unfortunately, the game is for Sunday and we already have plans.   The kids were so amazed at our luck that night it was so cute!
ICYMI on the blog this week:
Monday I shared our weekly meal plan.
Tuesday I posed Part 2 of my daughter's The Tween Reads June 2016 post.
Wednesday I spotlighted watercress in my CSA Challenge recipe post.
Have a great weekend!  Linking up with Tif, Amanda and Andrea!