Happy Friday! It has gotten super cold here in New York.  While I can handle temps in the 50's, this weekend it's supposed to be in the 30's and 40's.  It's way too early for cold temps like that!  I feel like the kids have been home all week…..wait, they have been.  They had off Tuesday for Election Day, today for Veteran's Day and my son had a 1/2 day for parent-teacher conferences yesterday!  This weekend we have some fun things planned.  We are going to a surprise birthday party tomorrow for my dad's cousin.  My husband and I are also going out to dinner with my brother-in-law and his girlfriend.  Here are five from this week:
1. Reading – I've been in a bit of a reading slump lately.  None of my holds have come in at the library so, I'm subject to reading books off my own shelves…..the horror!  This week I finished I Totally Meant to do That by Jane Borden.  It was just an "eh" read for me, but it's one less book on my shelf.  I'm currently reading a variety of children's chapter books and continuing to work on Beautiful Creatures by Kami Garcia.  It was on my summer reading list and I never got to it.  I've been reading it a little bit at a time but it hasn't totally kept my interest.
2. Watching – My husband and I have finally started watching Stranger Things. Gone are the days of being able to binge watch a series because……kids!  We are only three episodes in, but are really into it!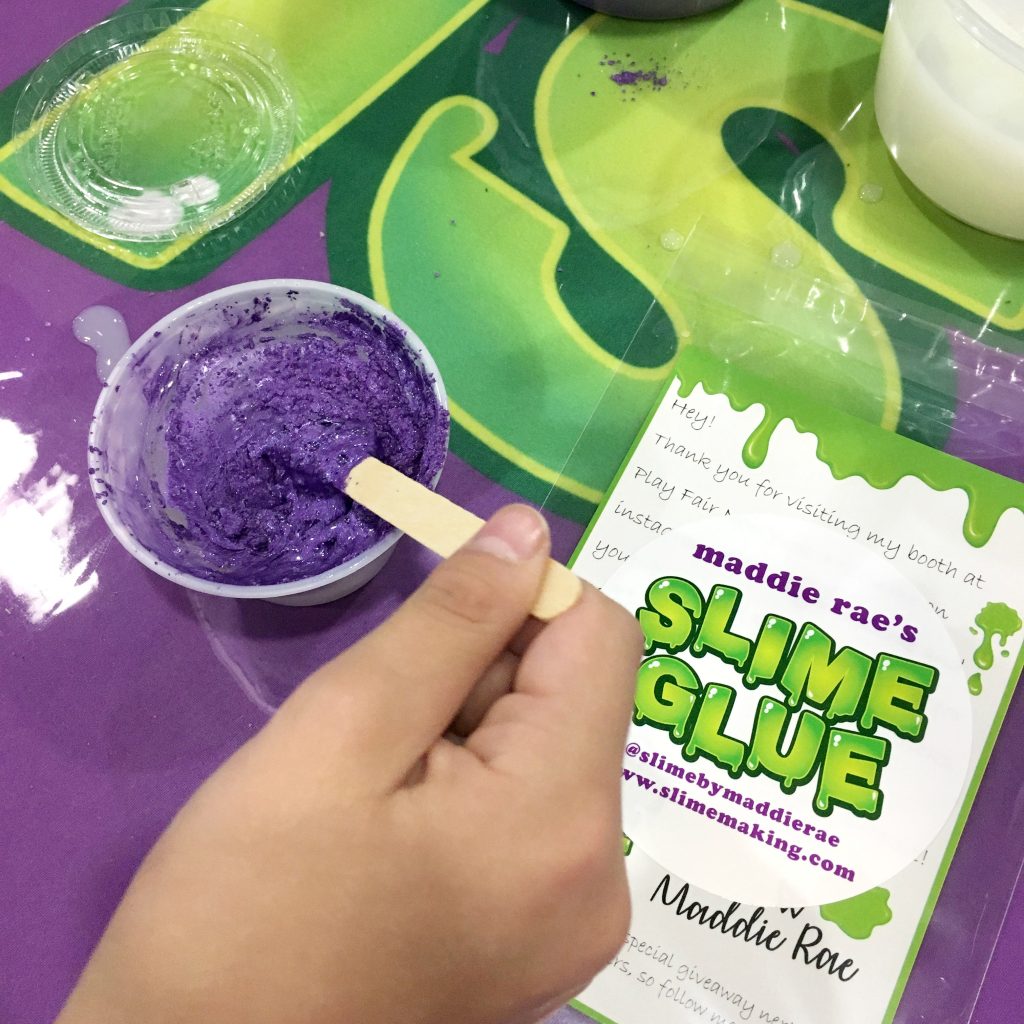 3. Play Fair – Last Friday evening, my son and I attended the Play Fair in NYC.  We were able to see (and play with) some of this season's newest toys that are available this holiday.  He also got to make slime at the Maddie Rae slime booth.  Needless to say, he had a great time!  Anyone else's kids still into making and playing with slime?!!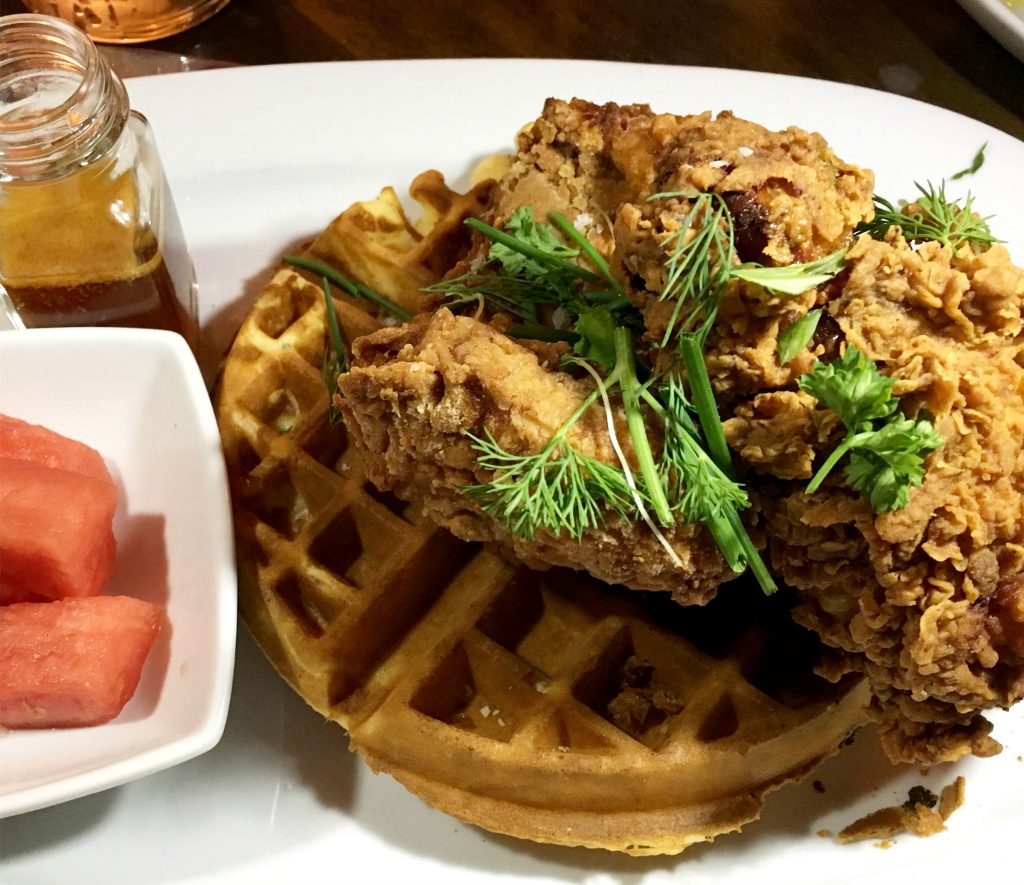 4. Supper Club Dinner – This month, instead of cooking, our supper club went out to dinner. We tried out a new, local restaurant Aesop's Fable.  I had the Chicken and Waffles.  The chicken was so crispy and I loved the maple syrup that had a hint of heat to it.  There was so much chicken that I took half of it home and had it for lunch the next day!
5. Harry Potter: Wizards Unite – I just read that Niantic will be releasing a Harry Potter augmented reality game, Harry Potter:  Wizards Unite, similar to their most recent Pokemon Go game!  It allegedly won't be out until sometime in 2018.  But players will learn spells, battle beasts and more out in the "real world."  Any other Harry Potter fans out there excited to hear this news?!
ICYMI this week on the blog:
Monday I reviewed Charlie and the Chocolate Factory the musical.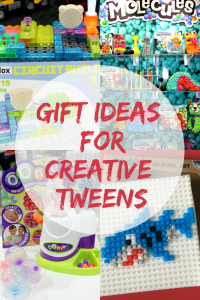 Wednesday I posted a Gift Guide for Creative Tweens.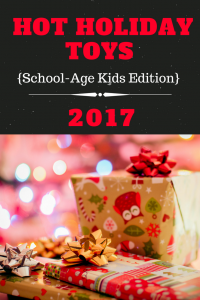 Thursday I shared the Hot Holiday Toys of 2017 for school-age children.
Linking up with Andrea, Katie and April.  Have a great weekend!