And just like that it's Friday again!  This week feels like it's flown by!  This weekend starts the kids' spring break.  As of now we don't have big plans.  However, I'm sure we will fill the week with fun.  Here's a look at five from this week:

1. Reading – I am half-way through reading Behind Her Eyes by Sarah Pinborough.  This is a suspense/thriller read that is holding my interest.  I haven't found a lot of reading time this week but hope to finish it this weekend.
2. Watching – I'm excited that new seasons of both The Real Housewives of Potomac and New York City started this week.  Beverly Hills is still on as well, so I am in Real Housewives heaven!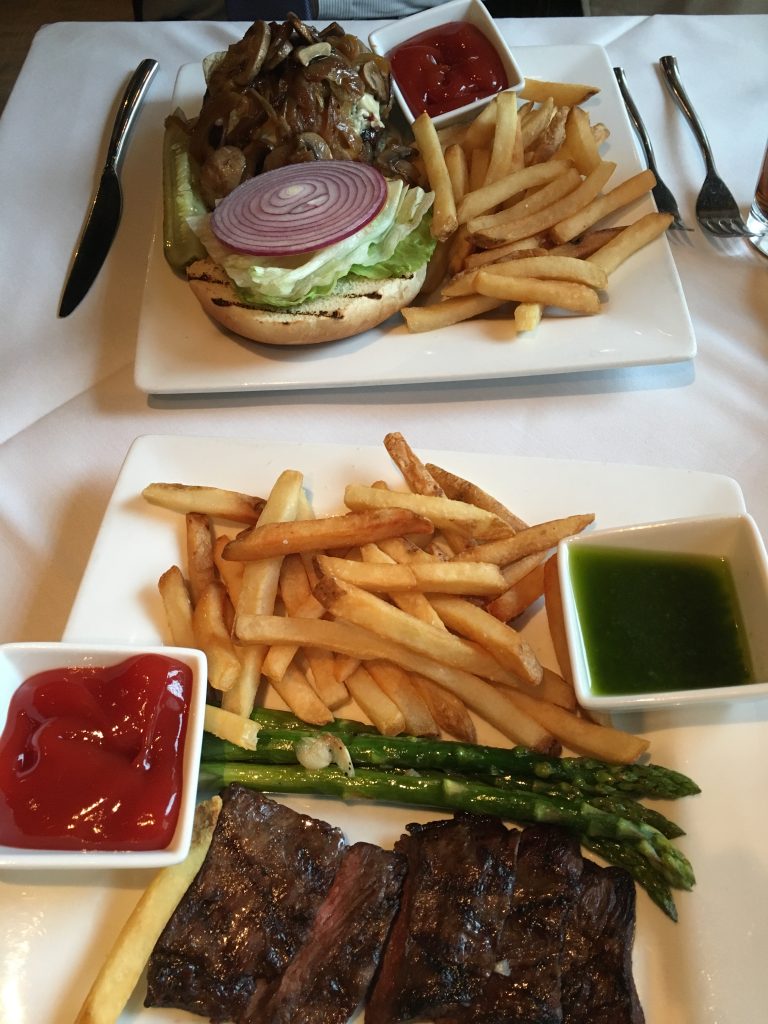 3. Celebrating – Tuesday my husband and I celebrated our 13th wedding anniversary.  My parents took us out for dinner on Sunday evening to celebrate. Since weeknights are not great nights for celebrating my husband and I met up for a lunch date yesterday.  We had a delicious meal, pictured above!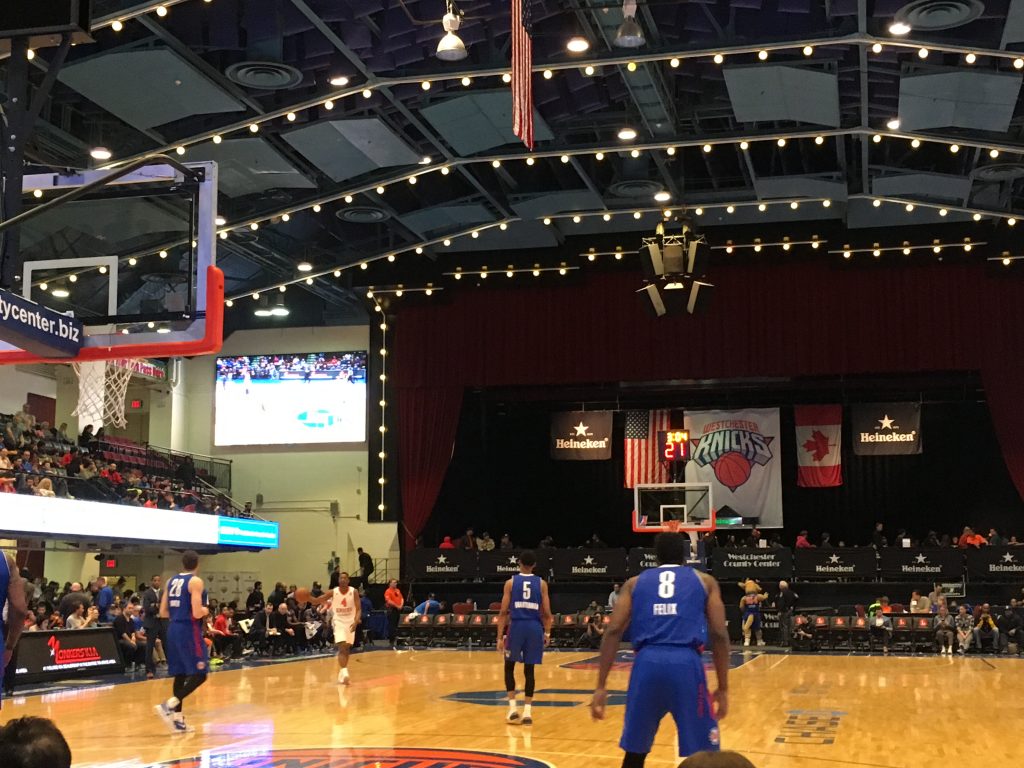 4. Family Fun – My husband recently founded the Westchester chapter of the Binghamton University Alumni Association.  Last weekend they held a family event at the Westchester Knicks game.  It was the last game of the season and although the Knicks lost, we had a fun time.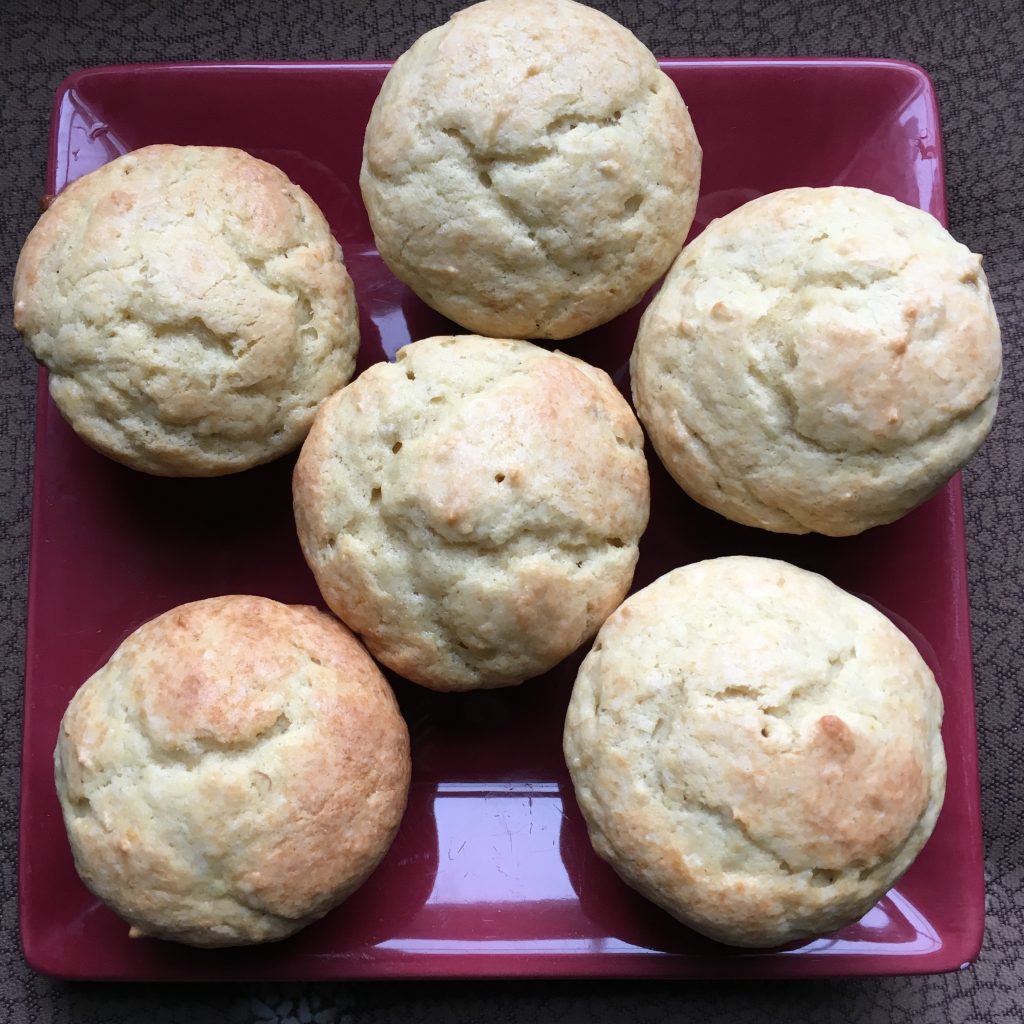 5.  Cooking –  Last week I went to HMart, a Korean grocery store and stocked up on some staple sauces and such.  Since then, I've been on a Korean cooking kick.  Check out Monday's weekly meal plan post to see what I cooked up this past week!  I had some ripe bananas that needed to be used up so I made these Banana Sour Cream Muffins from epicurious as well.  We've enjoyed them for breakfast and there were some extras that I put in the freezer for another time.
ICYMI this week on the blog:

Monday I shared our weekly meal plan.
Wednesday I shared my April Currently and joined the monthly link up.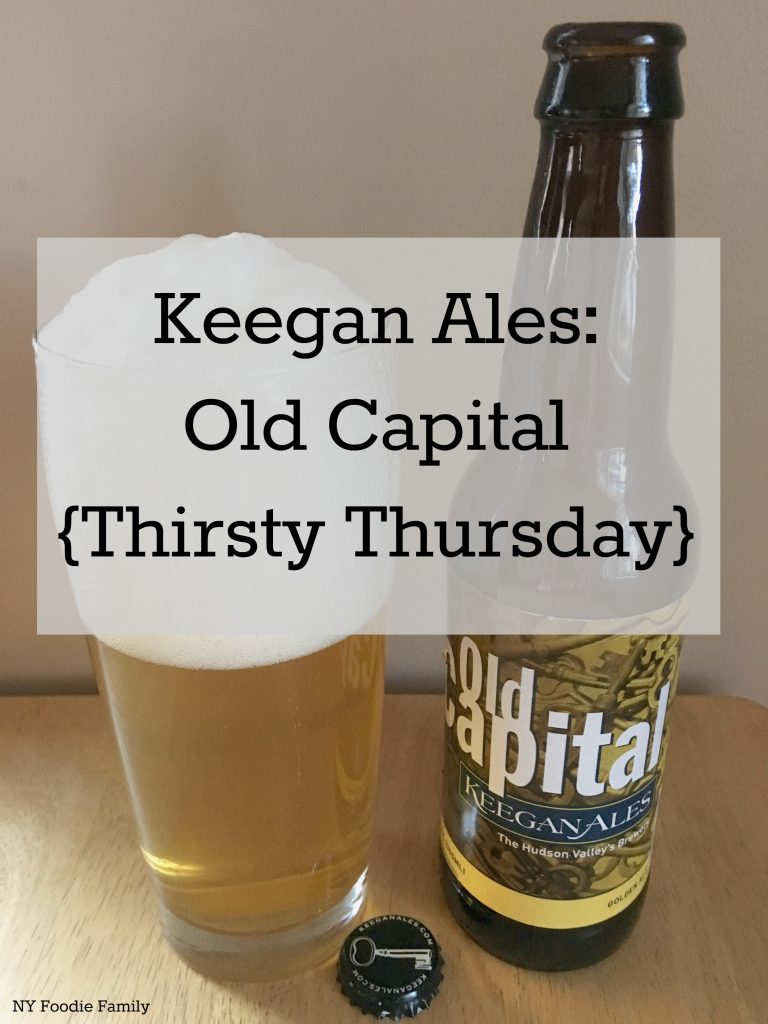 Thursday I posted a Thirsty Thursday review of Keegan Ales Old Capital.
Linking up with Katie, Andrea and April!  Hope you have a great weekend!