Yesterday, before school, my son asked me, "It's Thursday already?!  This week went by so quickly!"  I told him that it was probably because he'd only been in school for a half-a day this week.  The kids were off on Monday for Martin Luther King Day, they had an early dismissal Tuesday and a snow day Wednesday.  Yes, it's been a very short school week for them.  And yes, I am sick of the cold and snow! Now it's Friday and we are ready for another weekend!  Sunday we are hosting our monthly supper club.  But otherwise, we have a pretty relaxing weekend. Here are five from this week: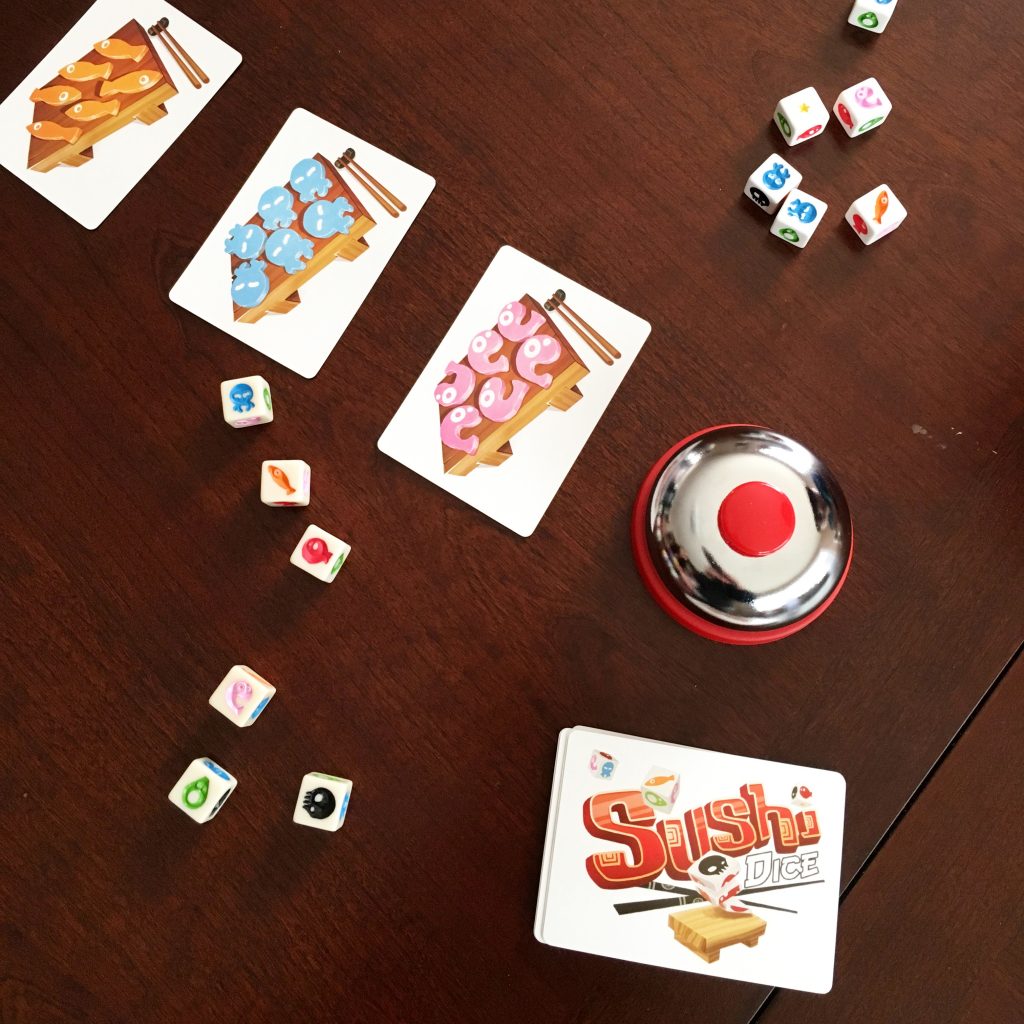 1. Family Game Day –  Last weekend my daughter requested that we have a family game day.  We played a couple of the new games that the kids got for Christmas and enjoyed some snacks.  It was a fun and relaxing day.
2. Reading – I am currently reading two books.  My fiction book is Little Broken Things by Nicole Baart and my non-fiction book is Present Over Perfect by Shauna Niequest.  I've just started both but am enjoying them so far.
3. Watching – On the snow day I watched a movie with the kids.  After listening to the kids argue over what we were going to watch, I decided what we were going to watch.  I found Free Willy on Amazon Prime.  I had not seen this movie since I saw it in the movie theater in middle school.  And I cried (a little less than the first time I watched it).  Although both kids complained in the beginning about my movie choice, they both really liked it.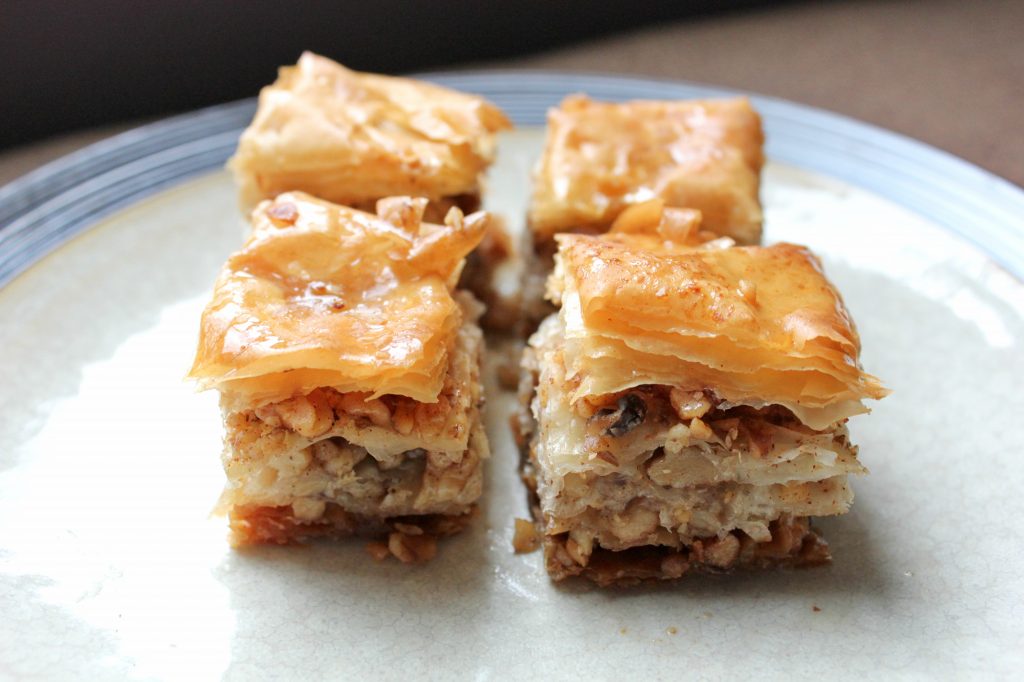 4.  Monthly Family Dinner –  This year, one of my goals was to have a monthly family dinner.  I will be writing an upcoming more detailed post about this.  But basically, I want us to cook a full meal together and then eat it in the dining room with our fancy china.  We decided to choose a new country each month to base our menu on, beginning with the letter A.  This month we had an Albanian dinner.  It was a fun and delicious night!  Here's a peek at the baklava we made for dessert.  I don't make it often enough but should.  It's so good and relatively easy!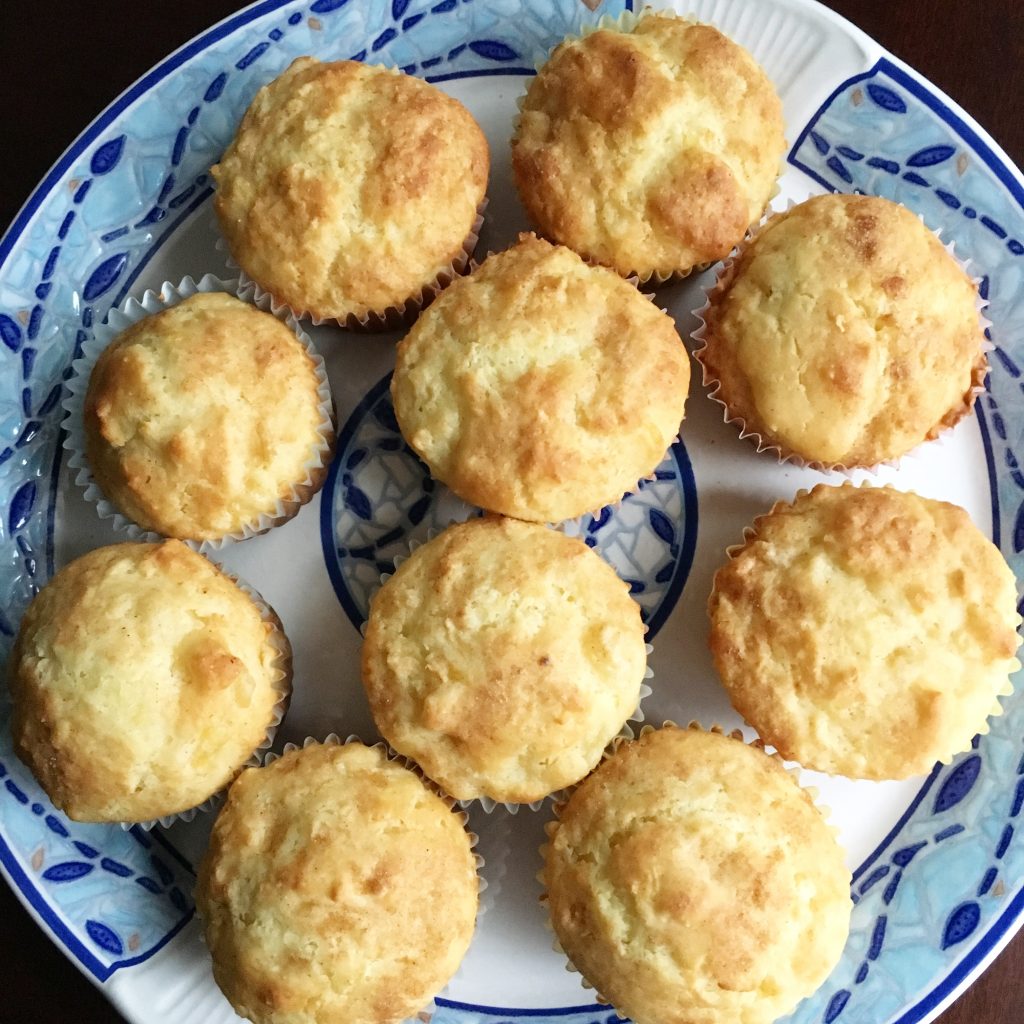 5.  Baking – When the kids were off on Wednesday, I had the two of them bake some muffins.  They made these Pineapple Muffins from Recipe Girl.  I supervised, but they did all the work!  I love having kids who enjoy cooking!
ICYMI this week on the blog: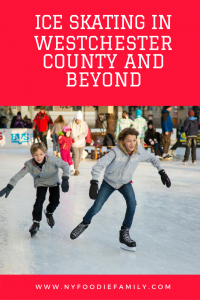 Tuesday I posted a guide to Ice Skating in Westchester County and Beyond.
Linking up with Andrea, April and Katie.  Have a great weekend!