Happy Friday!  This week was a busy, but fun week.  The kids started off their Monday with a 3 hour delay.  Tuesday was Valentine's Day and then we finally ended the week on a "normal" note!  President's Day is this upcoming Monday.  In the past our school district gave the kids the entire week off.  This year, they only get Monday and Tuesday off.  So, we are heading up to Rhode Island tonight for a few days of fun and relaxation.  This week was a very food-filled week, as you will see below…..but then again, those are my favorite!  Here are five from this week:
1.Reading – I just started reading The Girl Before by JP Delaney.  I'm in the mood for a good suspense/thriller and I'm hoping this fits the  bill!  I'll hopefully get in some quality reading time this weekend!
2. Foodie Fun – Monday night, a friend invited me to a #foodiechats event at The Crooked Knife in NYC.  I am not on my twitter game, but this was such a fun night of meeting new people, eating great food (like this three layer lobster, avocado and potato salad terrine!) and tweeting.  If you love to talk about food, every Monday evening from 8-9 there's a #foodiechats twitter party.
3. Eating – Donuts.  Monday night before the #foodiechats dinner, my friend and I spotted The Donut Pub.   We stopped by for a little pre-event treat.  I love a good donut and these didn't disappoint!  A Smores Cronut and a Maple Bacon Cronut?!!! Yes please!!!  And they are open 24 hours!  So, after the event we stopped back so we could pick up some Valentine's breakfast treats for our kids and husbands.
4. Family Fun – Last Saturday evening we went to a West Point Black Knights ice hockey game.  This was my husband's winter family bucket list item.  Although I never watch sports on television, I find live events to be so much fun!
5. Cooking – Sunday was supposed to be our supper club's monthly gathering.  This month's theme was brunch.  Because of the snow and ice, we ended up not going.  However, since we had all the ingredients my husband made his Eggs Benedict and I made my Banana Muffins with Mascarpone Cream Frosting.  Umm, I'm not going to lie, yes, they were both as delicious as they look!
ICYMI this week on the blog:
Monday I shared our weekly meal plan.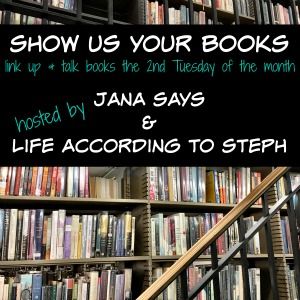 Tuesday I shared my January reads in the monthly Show Us Your Books link up.
Thursday I wrote about our experience at the West Point Hockey Game.
Linking up with Katie, Andrea and April!  Have a great weekend!