Happy Friday!  We made it through the last week before Christmas! I'm wishing everyone an early Merry Christmas! We will be hosting Christmas dinner for both my family and my husband's parents and brother.  I won't be back until Tuesday, the 26th, when I will be sharing my favorite reads of 2017.  Enjoy the day with family, friends and good food.  I hope Santa brings you everything you wanted!  Here are five from this week!
Ice Skating – Saturday we went ice skating with my son's class.  His teacher hosted a get-together at a local ice rink for any students and families who wanted to ice skate.  I was never a good ice skater to begin with, but as I've gotten older, I've chosen not to skate.  It's really not enjoyable for me and I never feel like I'm missing out!  I watched while my husband and kids were out on the ice.  I think this was only the second time that my son has been ice skating.  He liked it enough that he said that he'd like to try it again soon!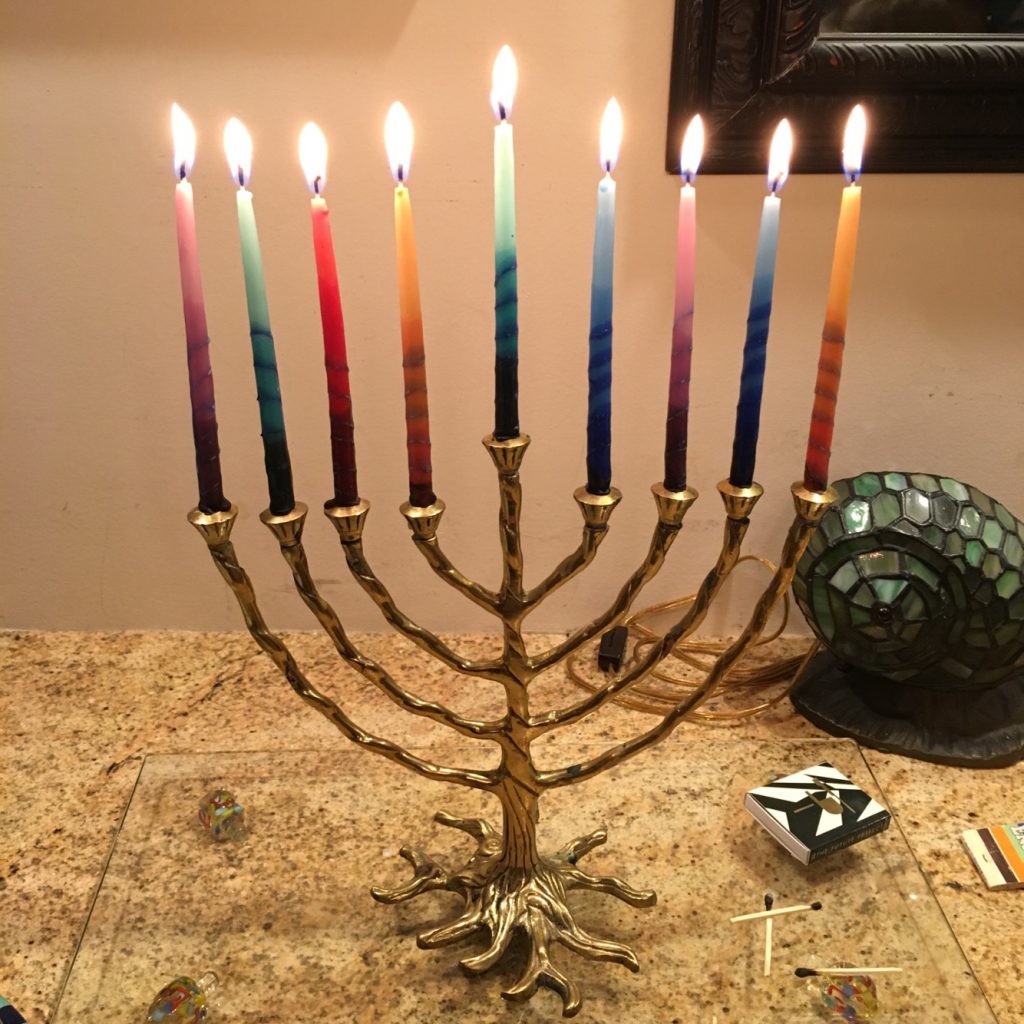 Latke Party – My mother-in-law's family is Jewish.  Sunday we went up to my husband's aunt's house for a latke party to celebrate Hanukkah.  Since we don't see this side of the family often, it was nice to get together with them. Plus….latkes!  Lots of latkes!
Watching – Last weekend we watched National Lampoon's Christmas Vacation with the kids.  I think that I last saw this movie in high school.  The kids also watched the Emoji Movie.  Let me tell you, there's a reason why it got a 9% rating on Rotten Tomatoes.  Even the kids agreed it was a bad movie!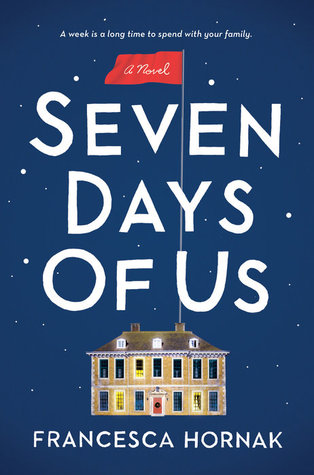 Reading – With the craziness of Christmas quickly approaching, I have not had much reading time.  I recently started Seven Days of Us by Francesca Hornak and hope to get it finished soon!
Getting ready for Christmas – I finally finished the Christmas shopping yesterday!  I'm not sure that I've ever waited this long to get it done.  Now, I still have to finish wrapping the presents.  Plus, there's finalizing the Christmas dinner menu, choosing desserts to make and bring to Christmas Eve dinner and…….ugh, grocery shopping.  Definitely not looking forward to that!
ICYMI this week on the blog: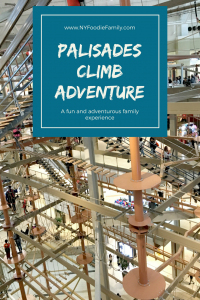 Tuesday I posted about Palisades Climb Adventure.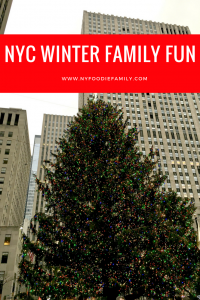 Thursday I shared NYC Winter Family Fun.
I'm linking up with Andrea, Katie and April.  Have a great weekend and a very Merry Christmas!