Happy Friday!  I hope everyone had a great week.  Before we get on to some good things from this week, here are a couple of bad things.  First, I don't like talking politics with anyone besides my immediate family and very close friends.  However, seeing clips from the Betsy DeVos hearing really had me fired me up.  As a former special education teacher, I am in disbelief that this woman is going to be running our country's education system. Second, on Monday my daughter and I both got haircuts.  We both just got a couple of inches trimmed off.  But I also had the hair dresser cut me bangs.  Well, they are not quite what I was envisioning and I'm not very happy with them.  It's just hair though and I'm dealing.  Hopefully, they will grow out sooner than later and I can brush them to the side, which is what I was previously doing with them.  Here are five from this week: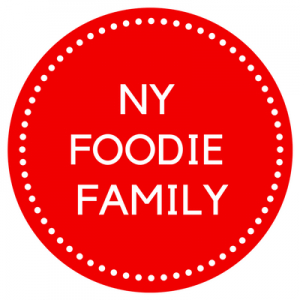 1. Blog Updates –  I have just started using Canva and can't believe what took me so long to try it!  As you may have noticed, last weekend I updated my blog header and social media icons.  It's not a big thing, but everything that I've done with this blog has been self-taught.  So, I'm giving myself a little pat on the back!
2.  Bowling – With the three day weekend we decided to take the kids bowling Sunday night.  They were super surprised and we had a great time!  I posted this pic on Instagram and noted that yes, I have my own bowling ball…..but I'm not a very good bowler!  When my husband and I were dating (and pre-kids) we would go bowling a lot.  So, we both ended up getting our own shoes and bowling balls.  Unfortunately, nowadays, they only get used every couple of months or so.
3. Reading – After reading so many great reviews about this book, (and all of her other books!) on the Show Us Your Books linkup I decided I had to give it a try. So far, it's really good!
4. Watching – I am of course watching The Bachelor (instead of listening to a podcast recap, I've opted to just read Sheaffer's recaps instead, which are hysterical and spot-on!). Over the three day weekend we watched the movies Matilda and The BFG since my son and I had read both books together this summer.  Both movies were a bit different from the books in parts but were enjoyable.  I also saw this video on my Facebook feed this past week.  Rachel blogs at The Stay At Home Chef and also has a Youtube Channel.  She received a comment from a reader about her gray hair and this video is her response.  Its brave, beautiful and empowering.
5. Eating –  After our haircuts on Monday, the family went out for lunch.  My husband suggested Izla, which we hadn't been to in a long time.  We shared Churrasco, Ropa Vieja and roasted chicken with rice & gandules, tostones, salsa stuffing and cinnamon baked yams.  It was so good!
Monday I posted our weekly meal plan.
Thursday I shared our thoughts on kombucha.
Linking up with Tif, Andrea and April!  Have a great weekend!