(This post contains affiliate links.  Please read our Disclosure Policy for details.)
Yeah, it's Friday!  It's also the first Friday of 2018!  I love the start of the new year.  To me, it equals a fresh start and a year of possibilities.  While I stopped making resolutions years ago, I have decided that this year I am focusing on self-care and myself.  Although it was a short week of school for the kids, it was a rough one.  Staying up until almost 2 AM on New Year's eve and then having to go back to school on Tuesday was a killer.  Luckily, (or unlucky!) they got to enjoy a snow day yesterday from the "bomb cyclone" that hit the East Coast.  We stayed nice and warm inside!  We have a pretty relaxing weekend and the kids will hopefully get readjusted to their regular schedules.  Here are five from this week!
1. Reading –  I am currently reading I Am Watching You by Teresa Driscoll.  This is a mystery/thriller, right in my comfort genre and a great way to start my 2018 reading.  According to Goodreads, I read 90 books last year.  This year I set my goal for 75 book.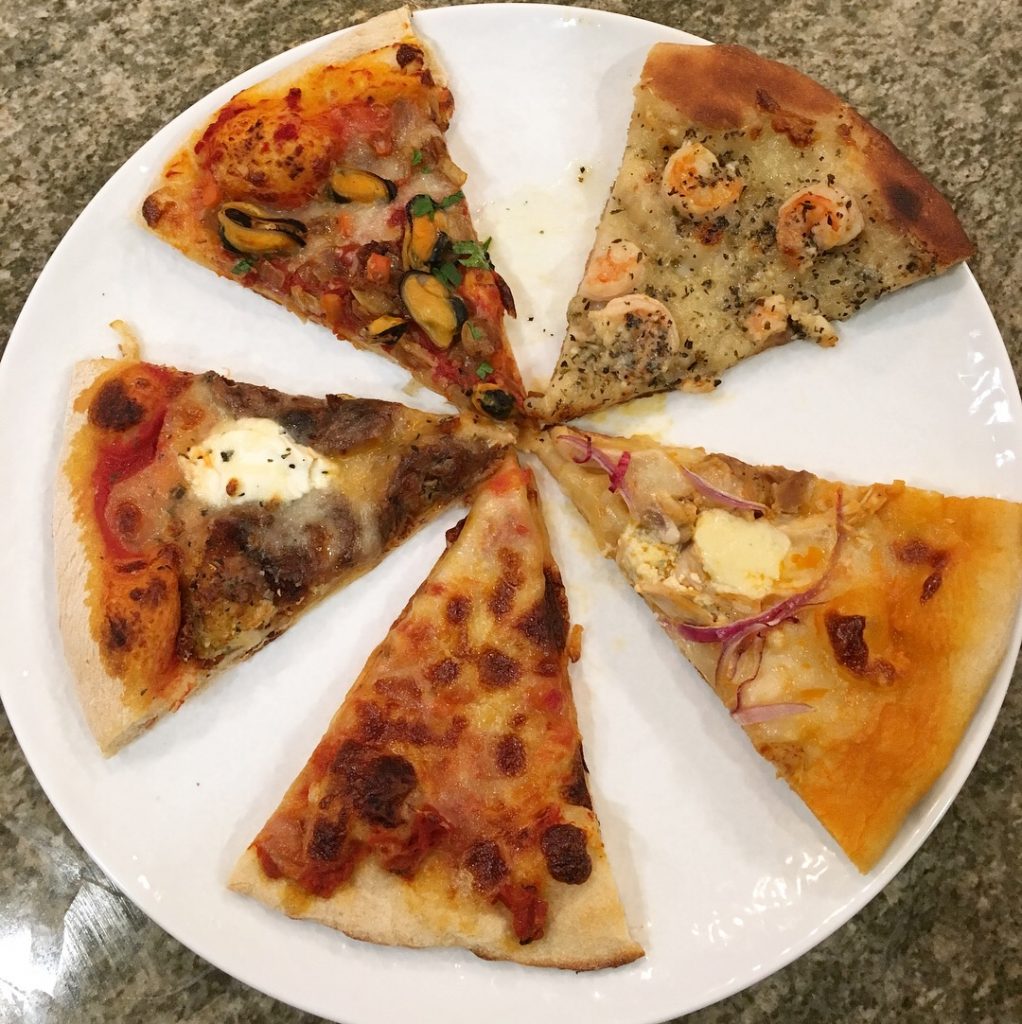 2. New Year's Eve – Normally, we celebrate New Year's Eve at home with tasty snacks and family game night.  This year, we had our monthly supper club on New Year's Eve.  We had our annual pizza theme and cookie exchange with all the kids.  I made an eggplant parm pizza and my husband made a shrimp scampi pizza.  There was also a buffalo chicken pizza and a mussels fra diavalo pizza (and a plain cheese pizza for the kids).  It was a delicious evening!
3. Snow Days – There's nothing like a snow day.  I know I loved the unexpected day off more as a child.  But even as an adult, I enjoy being forced to stay inside in comfy clothes all day, relaxing.  Yesterday was the first snow day the kids had this school year, and it was a doozy!  The winds were really bad and the temps are so cold right now that going out to play in the snow wasn't even an option!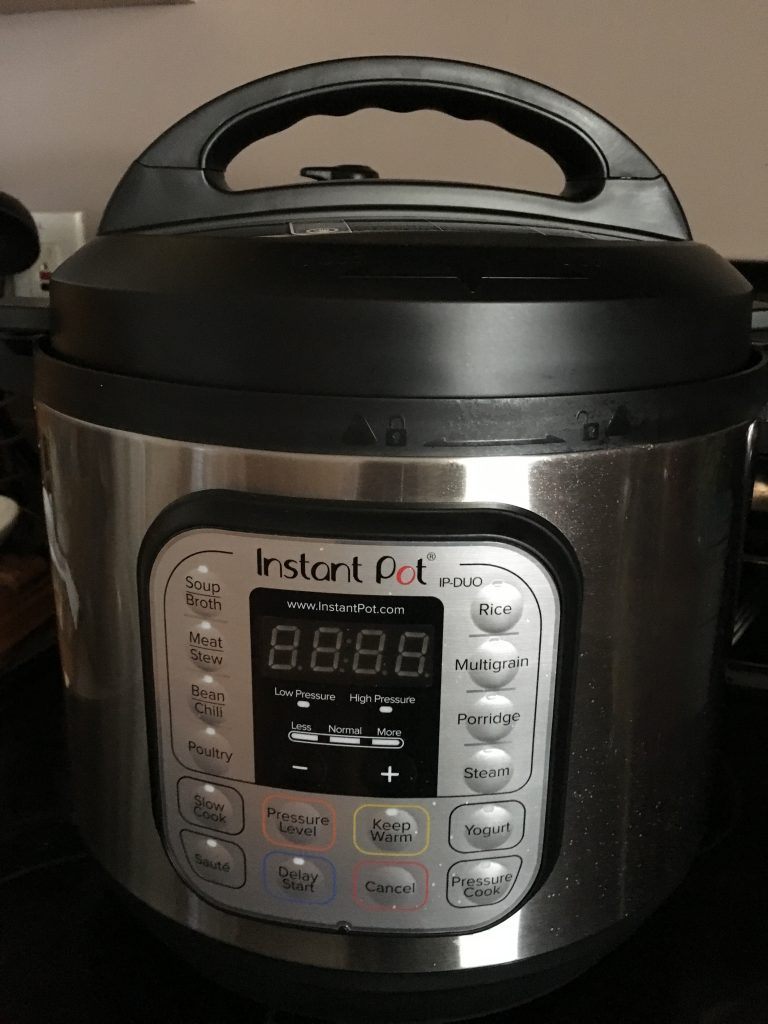 4. Instant Pot – My husband and I received an Instant Pot for Christmas.  I'm excited to learn how to use all the different features.  So far, my husband has made hard-boiled eggs and mashed potatoes in it this past week.  We are loving it!  If anyone has any Instant Pot recipe recommendations, send them my way!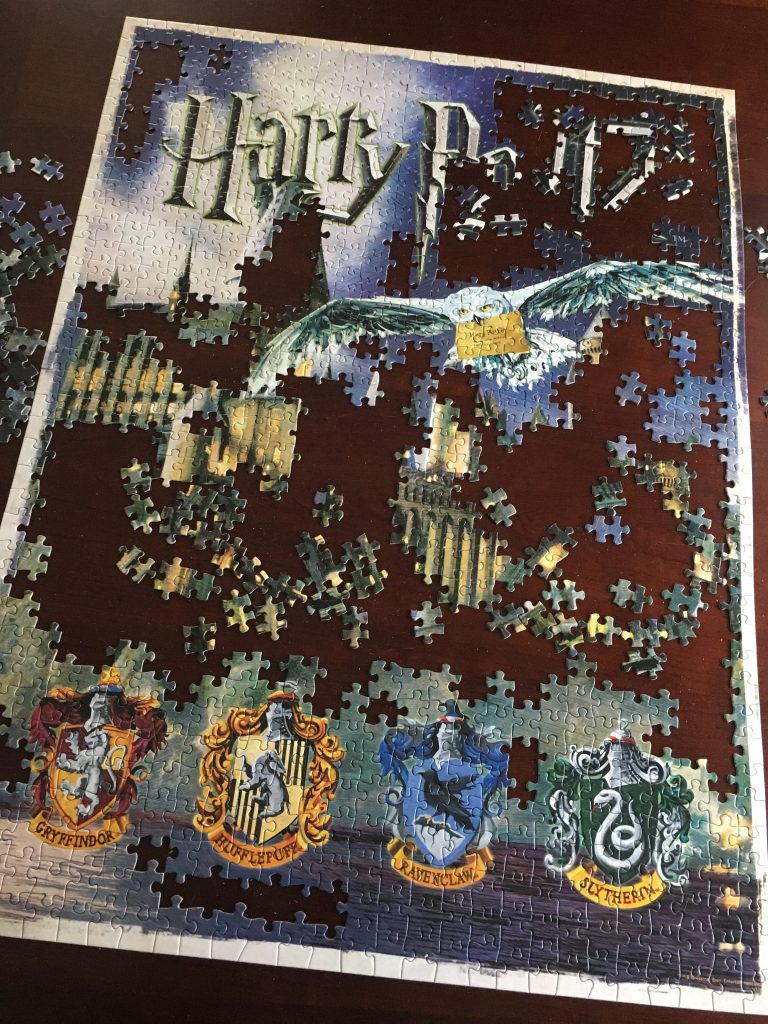 5. Puzzle Time –  I haven't done a puzzle in ages.  This year my son has become the biggest Harry Potter fan.  Santa brought him a Harry Potter puzzle and we (mostly me!) have been working on it.  I forget how relaxing it is for me to work on puzzles.  I sit and listen to a podcast and it's just so enjoyable.
Tuesday I shared more about my year of self-care.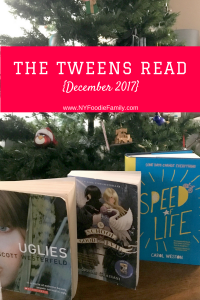 Thursday I posted The Tweens Read December 2017.
I'm linking up with Andrea, April and Katie!  Have a great weekend!