I cannot believe how quickly the week flew by!  In case you want to celebrate, today is National Pizza Day. We are huge pizza lovers and enjoy our weekly homemade pizza! Wednesday we enjoyed another Snow Day and had a 2-hour delay yesterday.  While we all enjoyed the day off, I am so over winter.  The cold, the snow, shoveling……not a fan!  Here are five from this week:
Super Bowl Sunday – We went to a neighbor's house for a Super Bowl party.  While I'm not a football fan, it was fun to see all the neighbors and enjoy good food and drinks.  Some of us adults were playing Cards Against Humanity while the kids played and some of the adults watched the game.  We stopped to see the half-time show and then headed out soon after because it was a school night.
Watching – Last weekend we watched the movie Miracle.  It was fun to see since the Winter Olympic Games are just starting and we visited Lake Placid this summer and saw the rink that the real game was played on!  Wednesday on the snow day we watched Percy Jackson & the Olympians: The Lightening Thief.  Both my kids read the book and enjoyed it.  I didn't even realize that there was a movie until I did a library catalog search.  Although I didn't read this book, we all enjoyed the movie.  As for television, this week I watched the Super Bowl episode of This Is Us.  As usual, I was in tears.  I was happy to finally find out what happened to Jack.  I didn't watch the Tuesday episode yet, since I was getting caught up on The Bachelor!
Reading – Since I've started working I haven't had as much time to read.  I'm still working on Eleanor Oliphant, which I mentioned in last week's Five on Friday.  I don't have a long commute, but to get in some more reading time I've started listening to audio books.  I'm currently listening to Live to Tell by Lisa Gardner and it's a good one!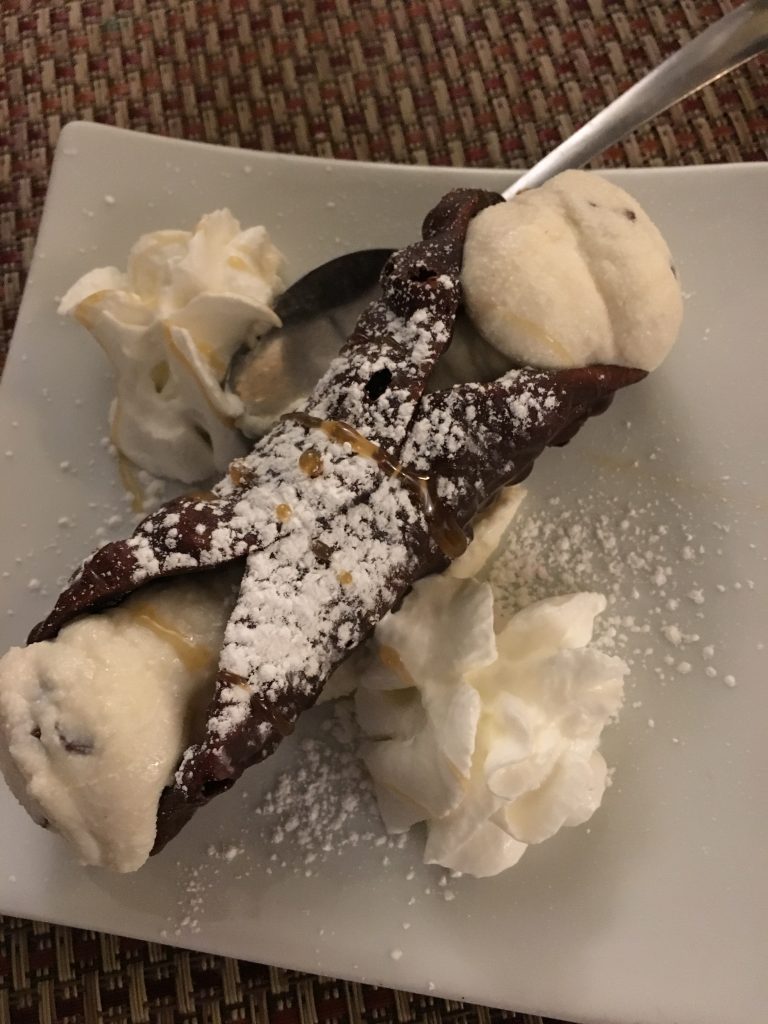 Family Time -Last night we went out to dinner with my parents and brother. He is moving to Pennsylvania tomorrow, so this was a last get-together before he leaves.  We went out to Casa Rina, an Italian restaurant near my brother's apartment.  We don't have Italian very often so it was a nice treat.  I had lobster ravioli, a salad, eggplant rollatini and a chocolate cannoli.  It was delicious and I was stuffed!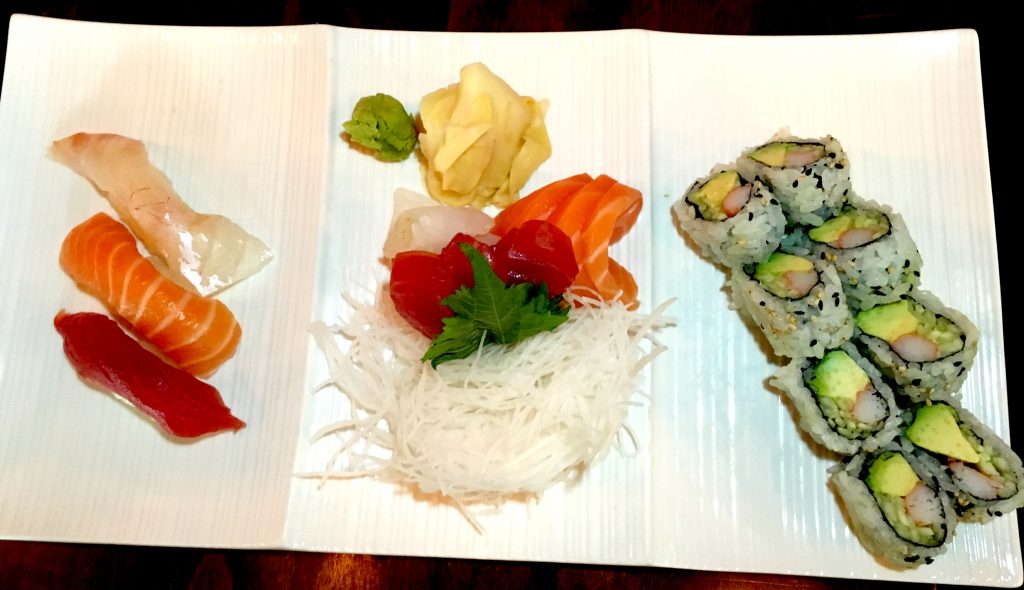 Eating – Last weekend we went out to lunch.  At the request of my son we had Japanese.  Have I mentioned how much he loves sushi?  He hadn't had sushi, "in sooo long" and enjoyed this sushi and sashimi platter.
ICYMI this week on the blog: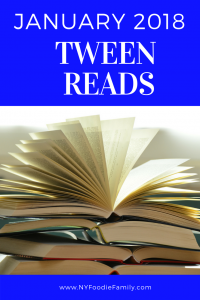 Tuesday I posted January 2018 Tween Reads.
Have a great weekend!