Happy Friday!  It's been a busy week around here.  Big changes are in store for our family because I am going back to work.  After being a stay-at-home mom for the past two years, I am starting a full-time job.  It's been something that I've been considering for awhile. By the time I was in elementary school both my parents were working full-time.  So, I grew up with a working mother.  I'd like to be a role model for my children and show them that a woman can be a mom and work full-time.  I think it will also help them be more responsible.  My husband fortunately has a flexible work schedule and will be helping out tremendously these first few weeks as we all adjust to this new change. I am not returning to teaching. Those days are officially over.  I will be working in a school district's human resources department.  Total career change that I am looking forward to!  Did I mention that I start the new job on Monday?!   I found out earlier this week that I had gotten the job so it's been a rush these past few days trying to get everything in order.  Have no fear, I will still be blogging here  at NY Foodie Family!  Posts may not be as frequent though as I adjust to a new schedule.  Here are five from this week:
1. Watching –  My husband and I have always been fans of The Amazing Race.  Last season was the first time that the kids watched it with us.  They soon became big fans of the show as well and we cheered on Team Fun – Becca and Floyd (and even did a "Five Questions With…" interview with them).  We all look forward to watching episodes of the newest season (Season 30) together each week.  Last weekend we also watched Despicable Me 3.  It was a fun family movie but one that I'm glad we waited to see on DVD.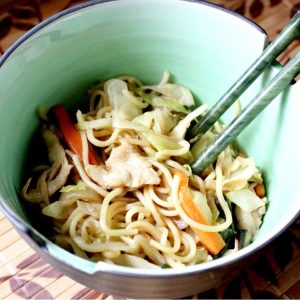 2. Supper Club – Last weekend we hosted our monthly supper club dinner.  This month's theme was Japanese.  My husband made a shrimp curry and I made chicken yakisoba (pictured above).  There were homemade gyoza, Oyakaodon (chicken and egg rice bowl) some marinated veggie side dishes and a Soba-Cha Pudding (roasted buckwheat custard) for dessert. It was a delicious meal!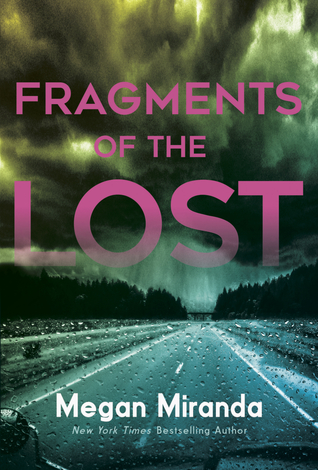 3. Reading – I recently started reading Fragments of the Lost by Megan Miranda.  I read one of her other books The Perfect Stranger and thought it was okay.  Fragments is a YA mystery that has started slow but has me curious.  This wee, my son and I finally finished reading The Lost Hero.  We've been reading this book together since November!  It was my first Rick Riordan book and I can see why his books are so popular with the tween age group.  The next book we've started reading is A Wrinkle In Time, since the movie is coming out in March.
4. Closet Clean Out – I've been living in jeans and "athleisure wear" (i.e. leggings and sweats) for the past two years.  Now that I have to dress for work, I decided to do a closet clean out.  I had to go through my dressier pants from years ago to see what fits, what is still in style and what I need to buy.   I haven't gone crazy buying new clothes…..yet.  That will be coming soon!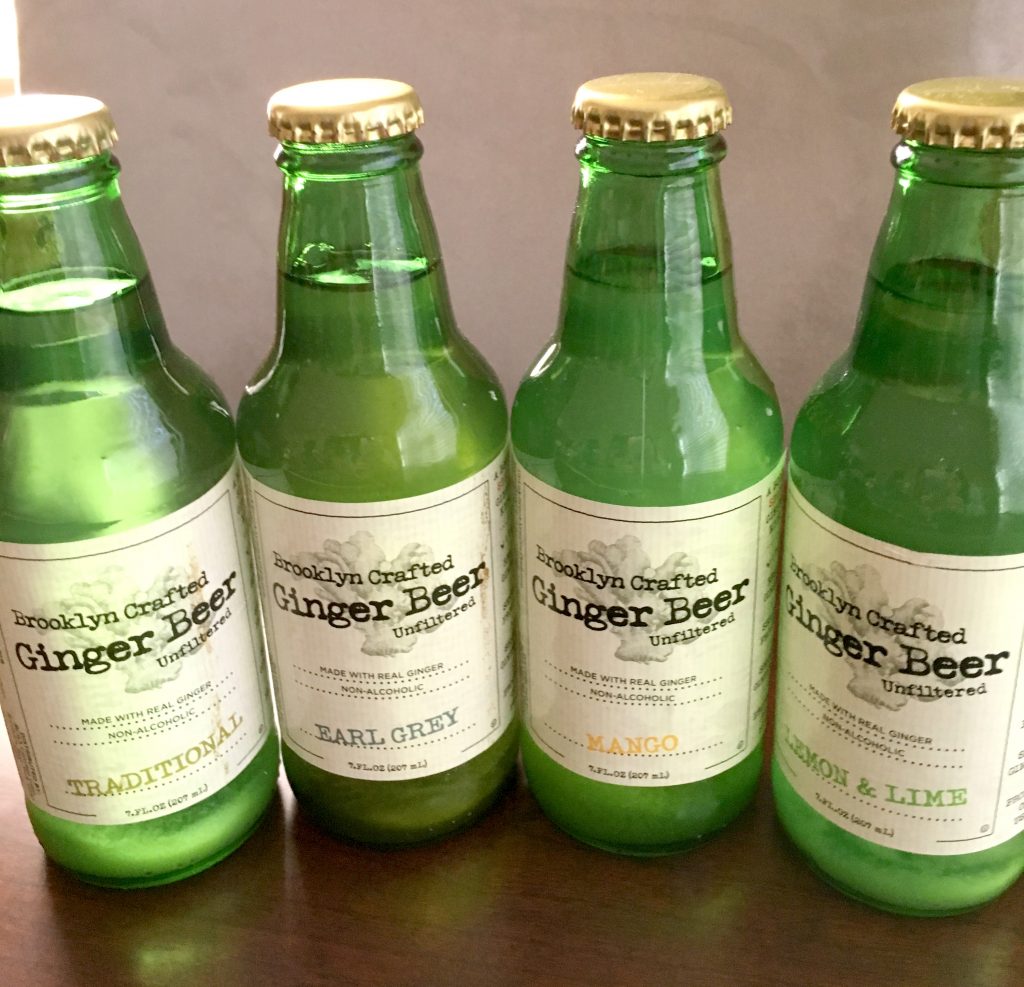 5.  Drinking – (c/o Brooklyn Food & Beverage) I was recently sent samples of Brooklyn Crafted Ginger Beer.  Their ginger beer is made with real ginger and contains tiny ginger particles. Besides traditional ginger beer, it comes in fun flavors like Earl Grey, Lemon & Lime and Mango.  If you like ginger, these beers are for you. They are non-alcoholic, but make great mixers for cocktails and mocktails.  And, they are now available at BJ's Wholesale Club.  While I'm not a big fan of ginger, my husband is.  He enjoys the variety of flavors, the simple ingredients and the small size (7 fl. oz glass bottles).  He also likes the distinct taste of ginger and thinks these are a nice treat.  I of course sampled them and have to say that they are for true ginger fans.  There's a wallop of flavor in such a small bottle!
ICYMI this week on the blog: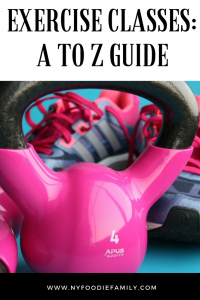 Saturday I shared an Exercise Class A to Z Guide.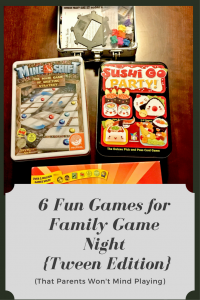 Tuesday I posted 6 Fun Games for Family Game Night (Tween Edition).
Linking up with Andrea, April and Katie.  Have a great weekend!