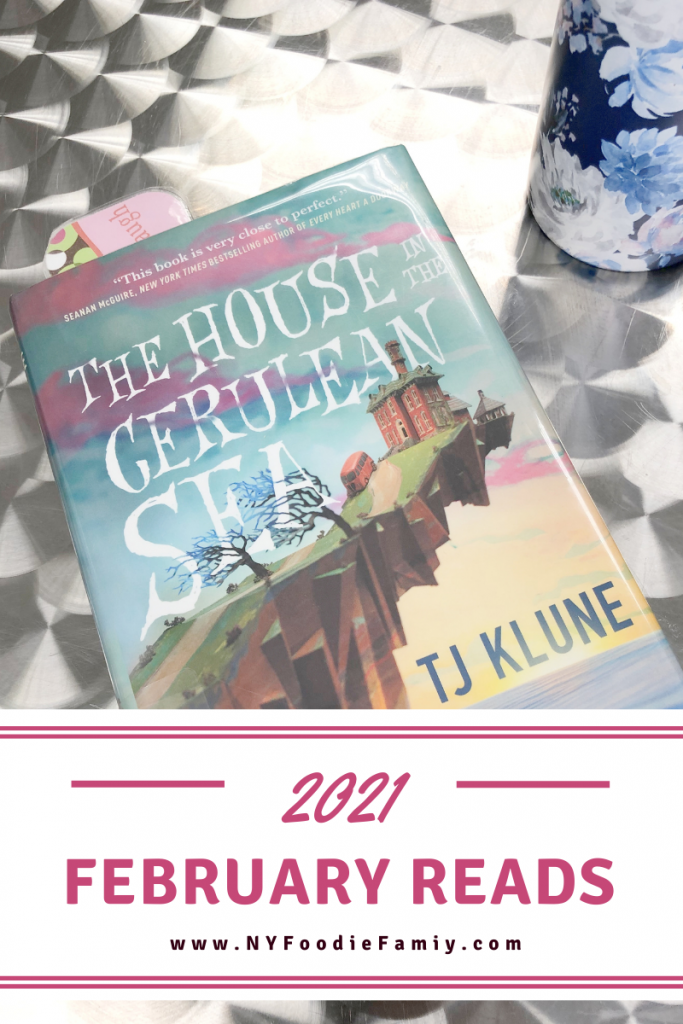 Even though February is a short month, I was able to get a good amount of books read. I'm really excited about my upcoming reads. I just brought home a bunch of books from the library that came in from my holds and I got approved on Netgalley for the new Chevy Stevens book that is being published in August. Here are my February reads that I'm sharing with Steph and Jana.
3 stars:

Call Me By Your Name by André Aciman (January 2007, LGBT Romance) Taking place in the Italian Riviera, this book is the love story between 17 year-old Elio and his father's research assistant, Oliver, who is staying with the family for 6 weeks during the summer. I didn't like the characters or the writing style. However, it is a movie and I always prefer to read the book first.
The Daydream Cabin by Carolyn Brown (December 2020, Contemporary Romance) School counselor Jayden Bennett agrees to fill in for her older sister as a counselor at Piney Wood Academy. She spends the eight weeks at this "last chance" camp for troubled teenage girls and ends up getting close to her colleague, Elijah. This was a feel-good story and I liked the storyline. However, I found it to be a little too religious for my liking.


Get Lucky by Katherine Center (April 2010, Contemporary Fiction) Sarah Harper gets fired from her job in NYC and moves back home to Houston. She decides to become a surrogate for her sister, Mackie, who is unable to sustain a pregnancy. These events bring up issues that Harper must deal with. This is one of Center's earlier books. While it was an enjoyable enough read, I prefer her newer books more.


The Home Edit: A Guide to Organizing and Realizing Your House Goals by Clea Shearer and Joanna Teplin (March 2019, Nonfiction/Organization) After watching the show on Netflix, I wanted to check out the books. The pictures are gorgeous and give me organization envy. However, overall I didn't find the book very useful for my needs.

Unplugged by Gordon Korman (January 2021, Middle Grade/Realistic Fiction) Jett Baranov is the son of a tech billionaire. Due to his bad behavior, he is sent to a wellness camp, where electronics aren't allowed. The other kids think he's a spoiled brat. But when he finds a baby lizard, it becomes a group effort to keep it hidden from the adults. I am an adult reading middle grade fiction, so not sure how much my opinion really counts. But I found this to be an overall "eh" read.

4 stars

Confessions on the 7:45 by Lisa Unger (October 2020, Thriller/Suspense) When her train is stuck on the tracks, Selena Murphy ends up connecting with the woman next to her. Martha shares a secret with Selena and in return, Selena confesses that she thinks her husband is sleeping with their nanny. A few days later, the nanny is missing and Martha is texting Selena. That is when the book starts a roller coaster of a ride. Told through multiple POV, this book has lots of twists.


Efrén Divided by Ernesto Cisneros (March 2020, Middle Grade, Social Justice) Efrén is a middle school student with two younger siblings, who are all American-born. But one day, his undocumented mother is deported to Mexico. While his father works multiple jobs to try to earn enough money to bring Efrén's mom back, Efrén must step up to help take care of his siblings. This was the first middle grade book I've read that focuses on undocumented immigrants. It depicts the stress that deportation has on a family and is a relevant read for middle school readers.


A Good Girl's Guide to Murder by Holly Jackson (May 2019, YA/Mystery/Suspense) Teenager, Andie Bell, was murdered by her boyfriend, Sal Singh. Five years later, Pippa Fitz-Amobi chooses this case for her Senior Capstone Project. While completing research for her project, she ends up unearthing secrets people have tried to keep hidden. This leads her to believe maybe Sal was innocent. This was an enjoyable teen mystery.
5 Stars:

The House in the Cerulean Sea by T.J. Klune (March 2020, Fantasy) Linus Baker is a case worker at the Department in charge of Magical Youth. Upper Management sends him to Marysas Island to investigate the six, "dangerous children" that reside there. I had no idea what this book was about before reading it. However, I ended up loving everything about it – the characters, the island, the writing and the lessons and takeaways.
You may also enjoy: