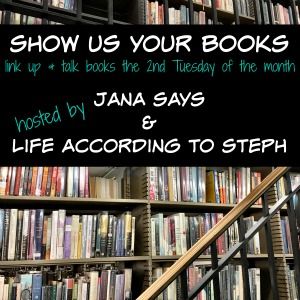 It's time once again to link up with Steph and Jana for their monthly Show Us Your Books linkup.  I love seeing what everyone's been reading and add a gazillion books to my ever growing to-read list.  Here is look at my February reads.  I only read seven books, however, the majority of them were four stars, which I'm okay with!  Quality definitely rules quantity for me any day.
3 Stars
Everything You Want Me to Be by Mindy Mejia – When Hattie Hoffman dies many secrets are uncovered about the high school girl when trying to find her killer.  Although this suspense book had the requisite twist at the end, I found it overall to be a slow read.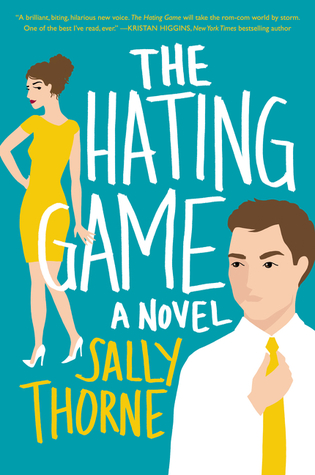 The Hating Game by Sally Thorne – Lucy and Josh work together at the same publishing company.  They are bitter rivals…..until of course, they weren't.  This was an easy chick lit/contemporary romance read.  I wanted to like it more than I did…….but I didn't.  It's an okay read, especially for those who like the genre.
4 Stars
The Girl Before by J.P. Delaney – This psychological suspense book is told via two different girls, Emma (the past) and Jane (the present).  Both women end up living in the same house at One Folgate Street.  Living at the modern, minimalist house comes with lots of rules, which the women accepted after needing fresh starts in their lives.  Although the book wasn't great, I gave it four stars since it had me guessing until the very end.  It's also being turned into a movie but a release date hasn't been announced yet.
I Let You Go by Clare Mackintosh – This book is centers around a hit and run, and is told from the POV of main protagonist, Jenna Gray and the lead detective. I'm hating that every new suspense book has been dubbed the best thriller since Gone Girl or The Girl on the Train.  This book is one of them. I honestly almost gave up on this book since it started off so slow.  It picked up mid-way through and then became a page-turner, so I'm glad I stuck with it.
The One Thing by Gary Keeler –   I first listened to a couple of episodes of the podcast that is based on this book.  This is a great book on time management and productivity, focused more for those in the business sector.  However, I feel like I learned a lot from it and even recommended my husband read it.  The big take-away, no surprise here, is to focus on one thing and get it done.  They apply this to all different areas in your life – family, job, home, etc.
Unbelievable by Sara Shepard – This is book number four in the Pretty Little Liars series.  I am continuing to read this series, managing about a book a month.  Not much to say about this one except that it's total brain candy.
5 Stars


Small Great Things by Jodi Picoult – Jodi Picoult is one of my favorite authors.  I hadn't read a book of hers in awhile and after a long wait, finally got this book from the library.  This book is such a thought-provoking read about race and racism in America.  While race is a difficult subject it seems even more relevant in the current tumultuous times we are experiencing.  I highly recommend this read.