(This post contains affiliate links.  Thank you for supporting this blog!)
As much as I love to eat out, I also like to cook.  I'm not a fancy or creative cook, but I can follow a recipe.  I'm a busy mom and when I'm in the kitchen my main goal is to cook quick and easy meals for my family. While there are all kinds of kitchen gadgets and cookware out there, I hate having lots of "stuff"cluttering my kitchen. Here are 5 essential cookware pieces that I think will be useful for any beginner home cook.  These are pieces that I use on a regular basis to create basic, everyday weeknight meals.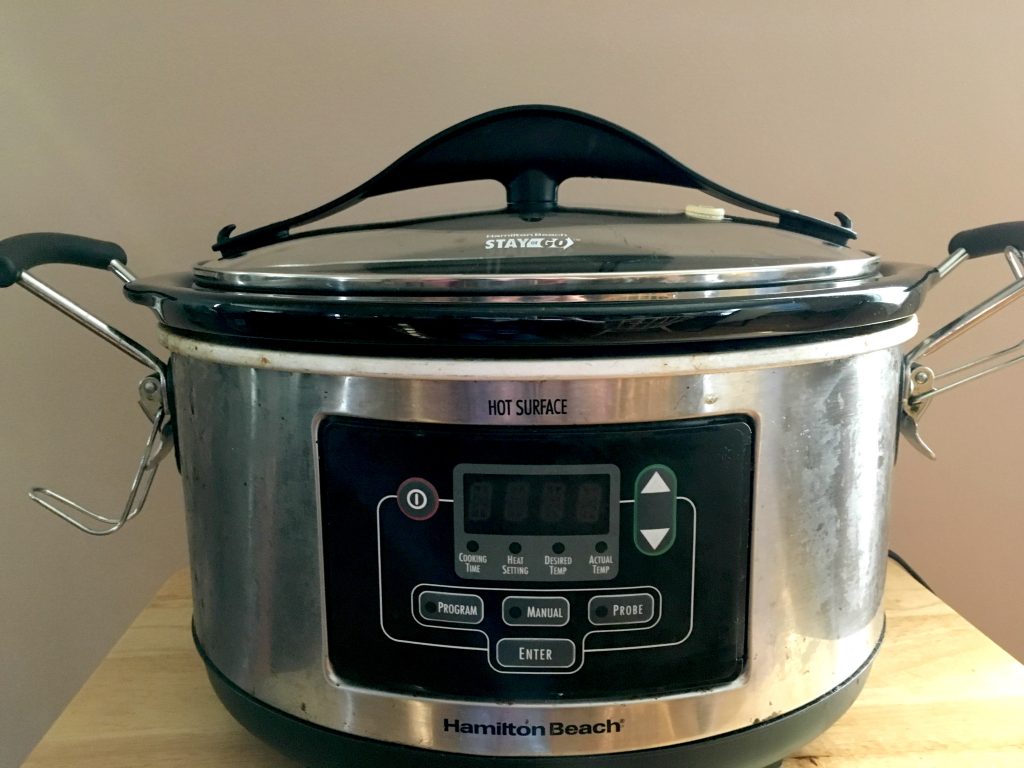 Slow Cooker – There is nothing nicer than throwing ingredients in a slow cooker in the morning and coming home to a ready-to-eat meal.  As you can tell from this picture, my slow cooker is well used!  I have a 6 quart Hamilton Beach Set & Forget Programmable slow cooker.   I find that this slow cooker cooks things very quickly.  I've had it for several years now and know to reduce recommended cooking times in recipes. I use my slow cooker mainly for soups and stews.  However, I've also made stuffed peppers, lasagna, Slow Cooker Lentil and Brown Rice Tacos and more in it.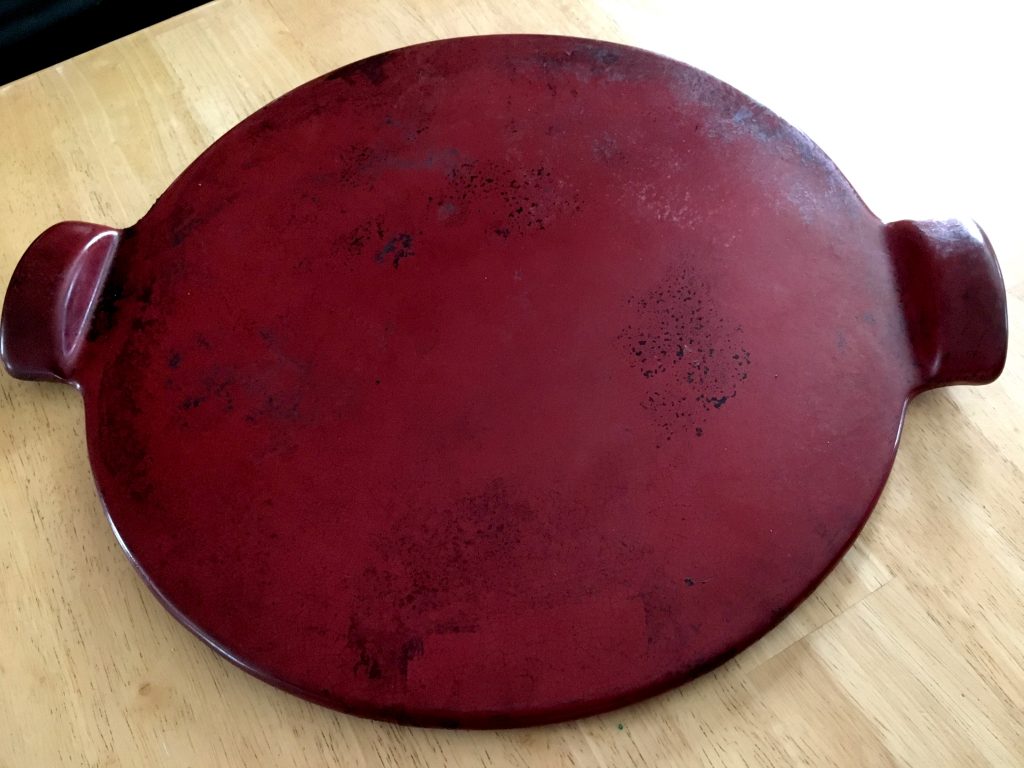 Pizza Stone – I received this Emile Henry pizza stone as a Christmas gift a couple of years ago and it's become a kitchen favorite.  The ceramic stone is made in France and comes in small, medium and large sizes.  I have a 14.5″ large ceramic stone in burgundy.  When I make pizza, I set the oven to 450 degrees F. and this stone gives the pizza a crispy bottom and crust. Although I've never tried it, the stone can be used on the barbecue grill.  Almost every Friday night I use the stone to make homemade pizza for dinner. Lately, I've been making plain, cheese pizza.  However, we enjoyed this Onion, Pear & Gorgonzola Pizza with Balsamic Glaze.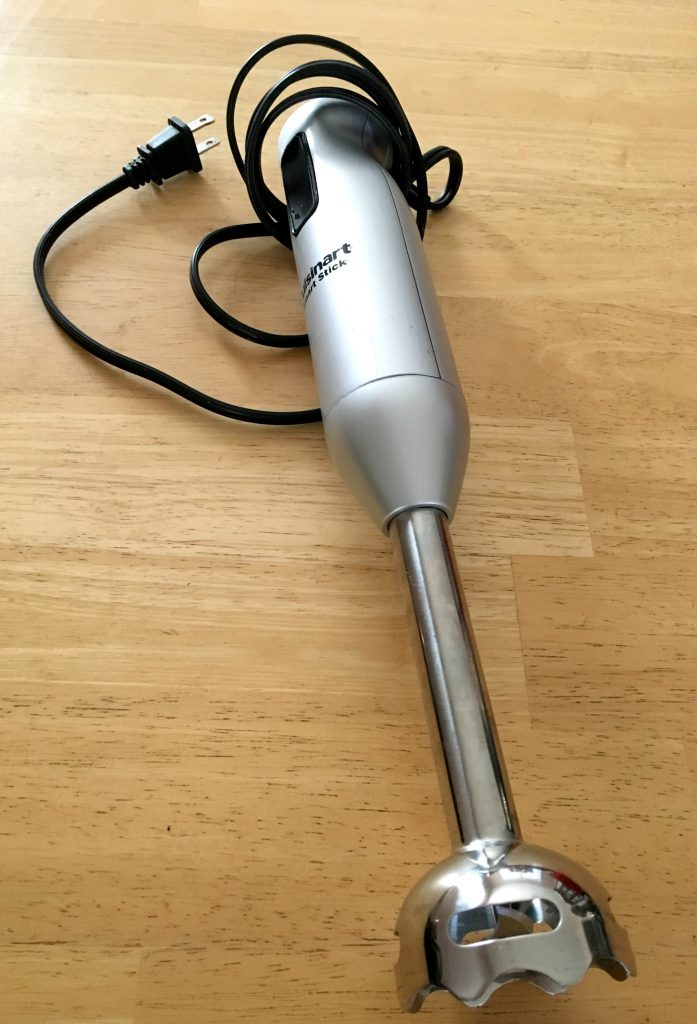 Immersion Blender – Have you seen soup or sauce recipes where they direct you to pour the liquid (sometimes hot) into a blender to puree?  An immersion blender saves you this awful step.  While I don't use it very often, my immersion blender comes in handy often in the fall and winter when I tend to make a lot of soups.   I've been happy with our Cuisinart Smart Stick Immersion Blender.  It has two speed settings which is more than enough for my basic home cooking needs.  It's useful when making Slow Cooker Loaded Potato Soup.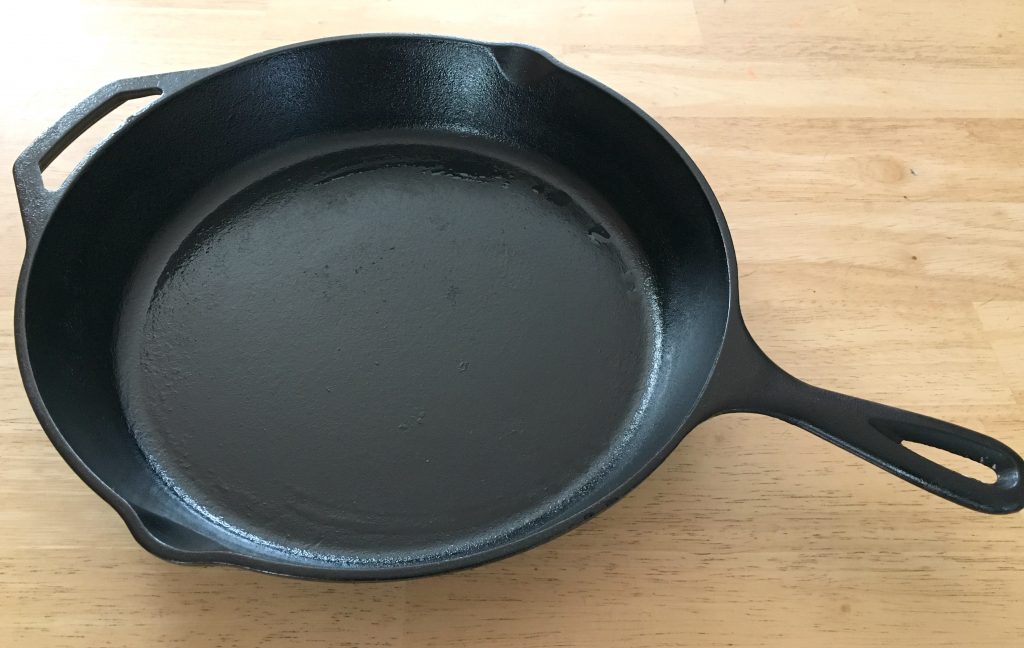 Cast Iron Skillet – A cast iron skillet is such a versatile piece of cookware.  They come in many sizes from individual pans to large Dutch oven styles.  I have a 10-inch Lodge skillet that gets well used. Cast iron cookware is able to withstand high temperatures and retains heat.  It can easily go from the stove top into the oven (with the assistance of good oven mitts!).  It does need to be seasoned to avoid rusting, which is an easy process.  I often sear meat in this skillet before putting it in the slow cooker for extra flavor. I also cook burgers and cornbread in it. My husband makes fried chicken in our cast iron skillet.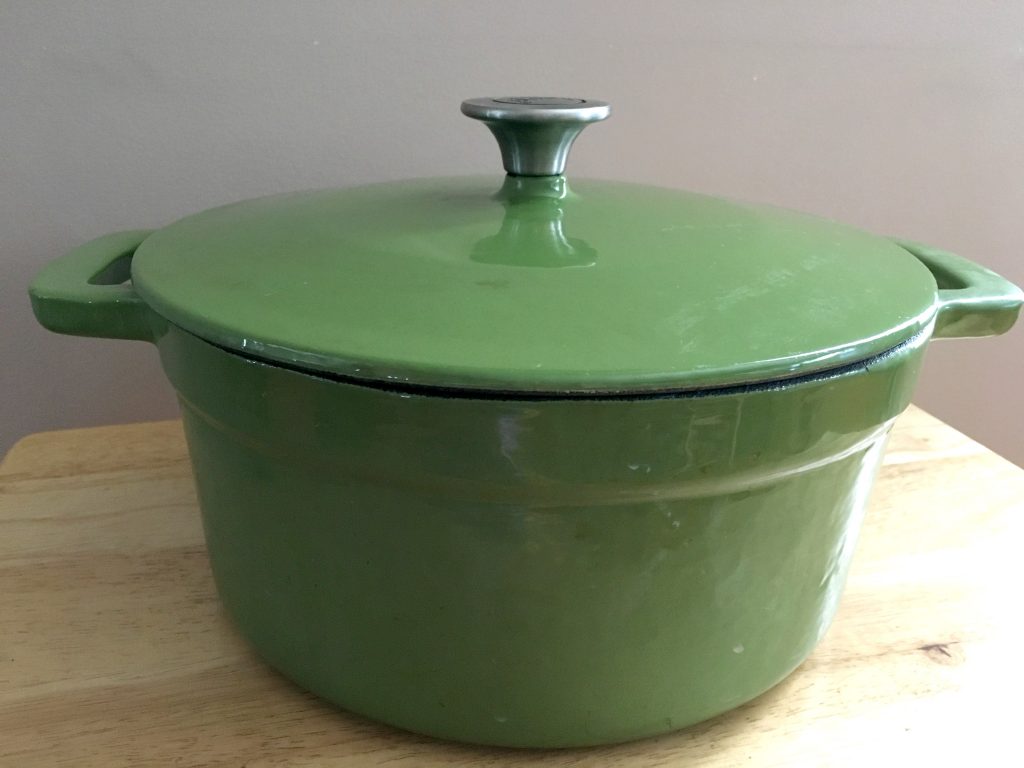 Dutch Oven –  A dutch oven is another useful, multi-purpose cooking vessel.  It is a thick-walled pot, often made out of cast iron.  However, dutch ovens can also be made of cast aluminum or ceramic.  I have a 5.5-quart Food Network Ceramic Dutch Oven. I use it to braise meat as well as to cook soups and stews.  It's also large enough for cooking one pot meals in.  This dutch oven is perfect for making Simple Clam Chowder.
Do you use any of these cookware pieces?  What's an essential piece of cookware that you use that I didn't mention?