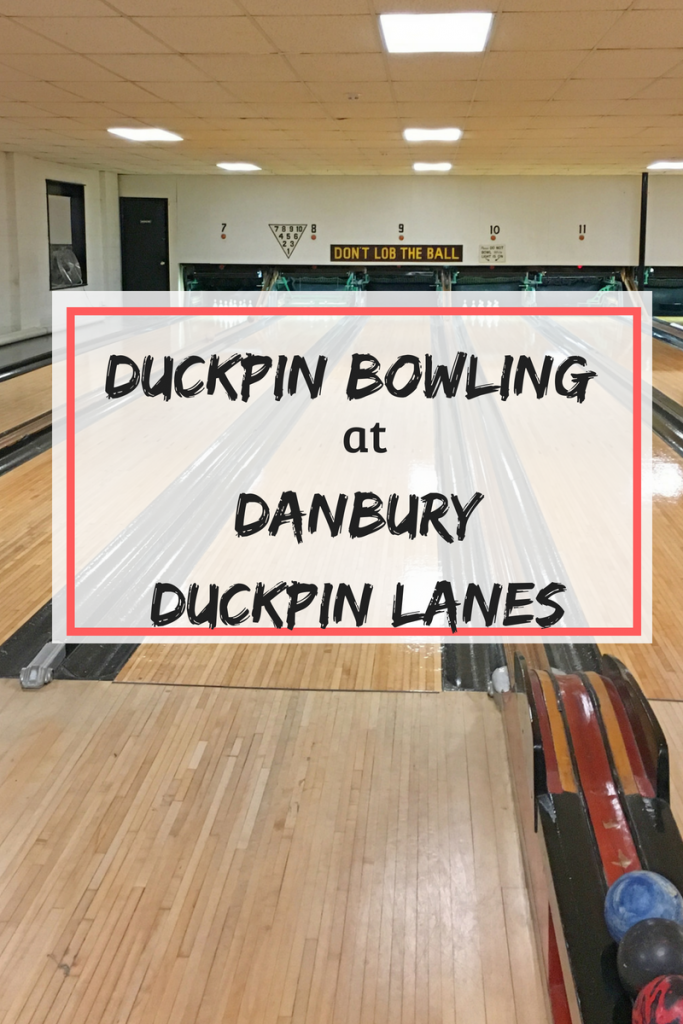 I'm sure many families have been bowling before.  But have you tried Duckpin bowling?!  Duckpin bowling is similar to the bowling that most of us are familiar with.  However, there are some differences. First, although there are ten pins, they are smaller and lighter than  those used in 10-pin bowling, making it more difficult to roll a strike.  Second, the balls are smaller in size and do not have finger holes.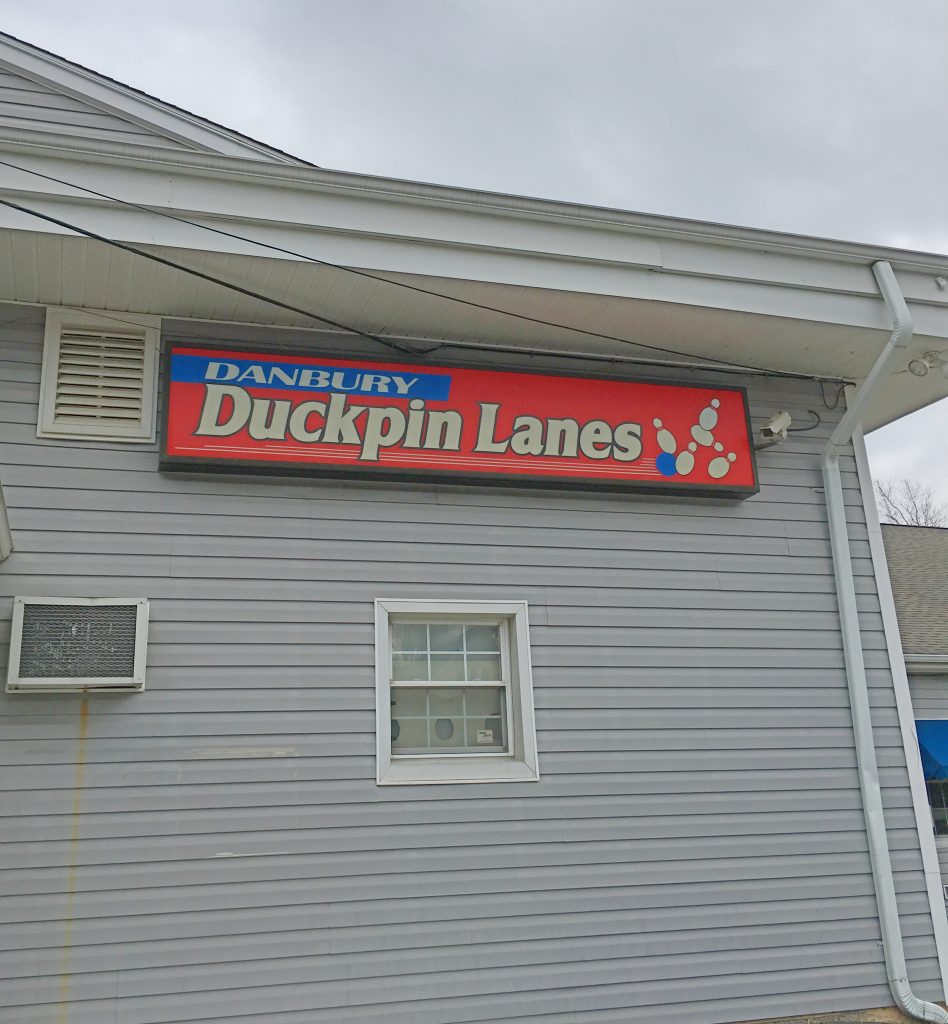 Our family recently visited the only local Duckpin bowling alley that we are aware of, Danbury Duckpin Lanes, in Danbury, Connecticut.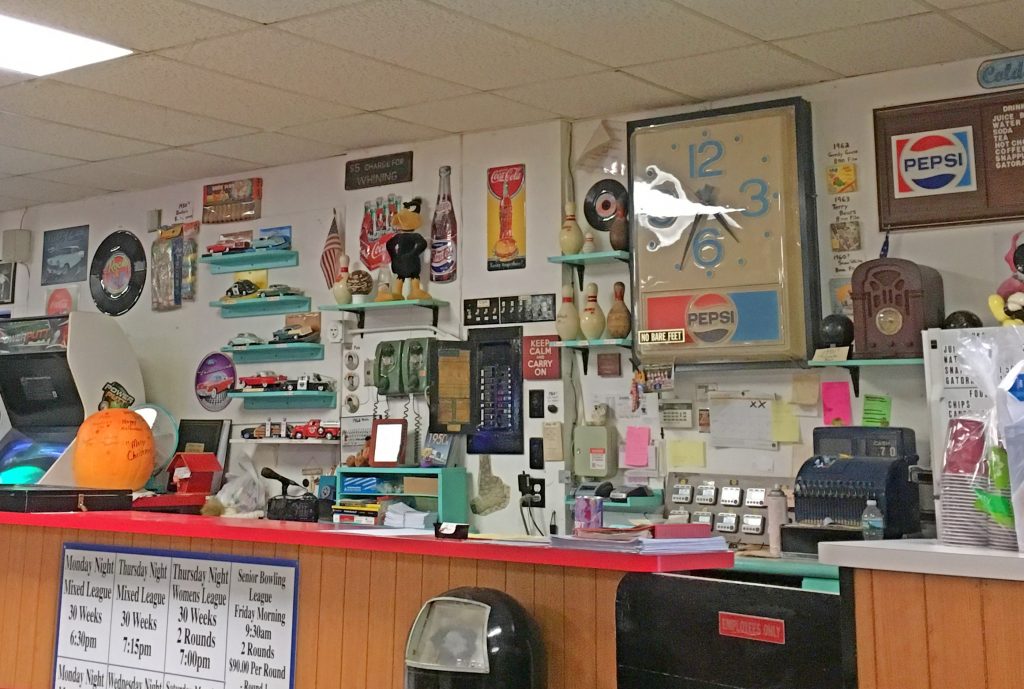 This is an old school bowling alley. There are no televisions or streaming LCD screens.  The lanes don't have automatic scoring or pin clearing.  But there is lots of memorabilia and look at that clock!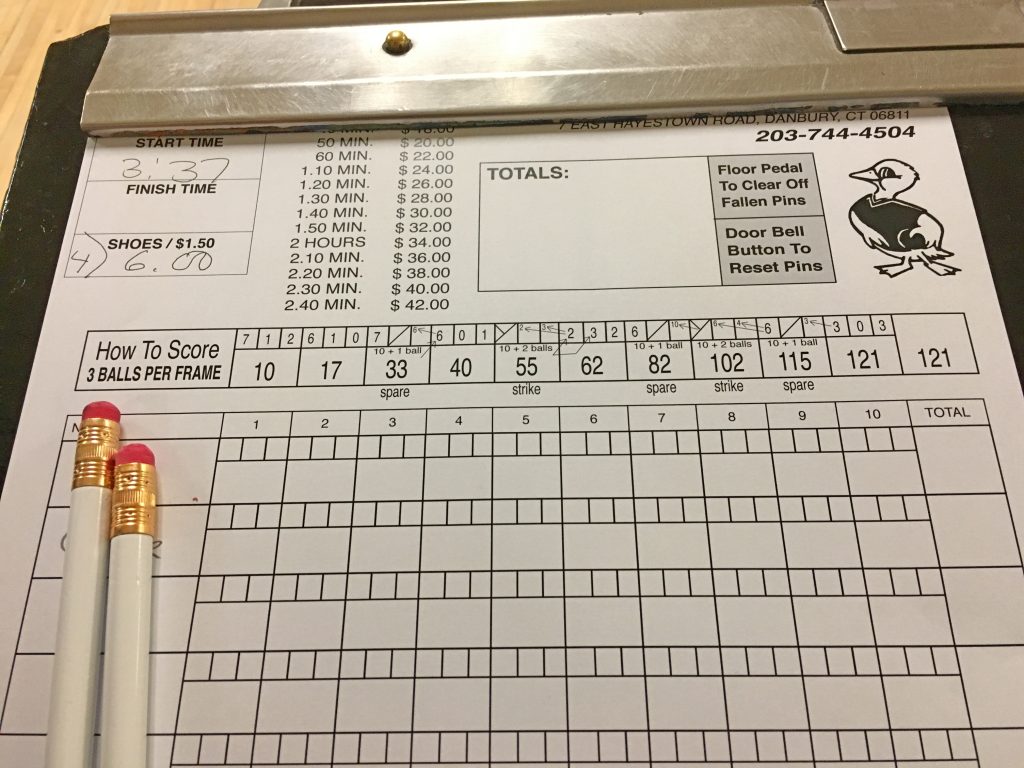 When you check-in at the main desk you are assigned a lane and given a scoring paper and pencil.  The time is recorded, as you pay by the amount of time spent bowling, not per game.  Scoring is calculated the same way as regular bowling.  Except in duckpin bowling, you roll three balls per frame. 
After each roll you hit the floor pedal to clear the fallen pins.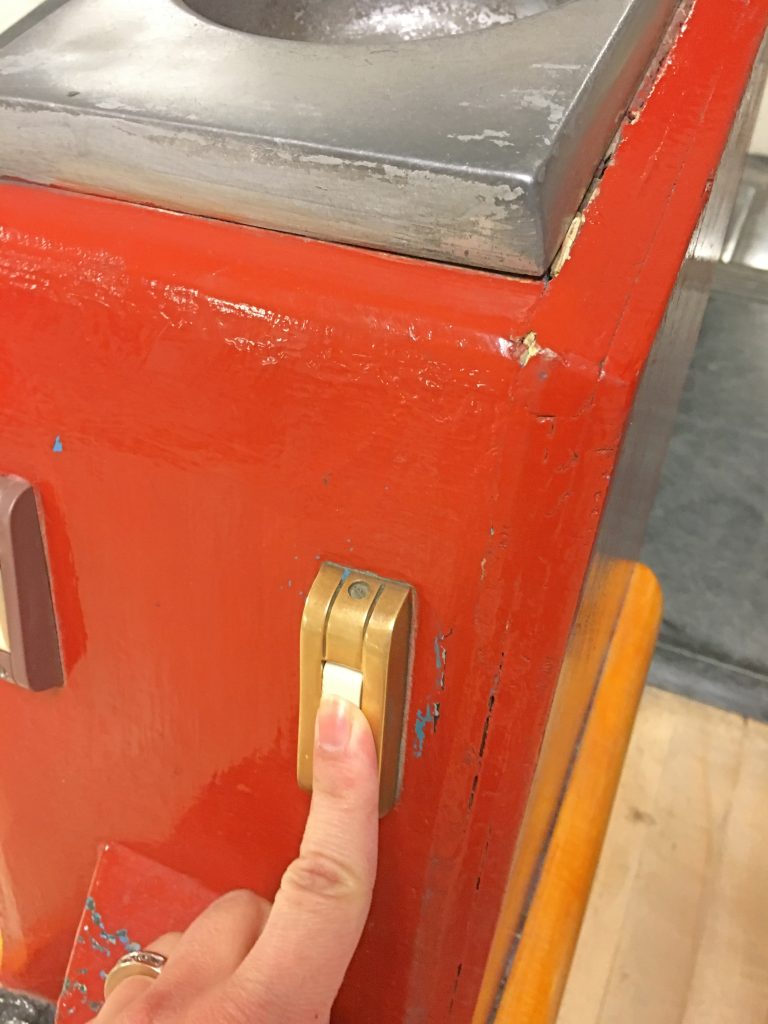 Then once you roll your third ball, you hit the reset button to load the pins for the next player.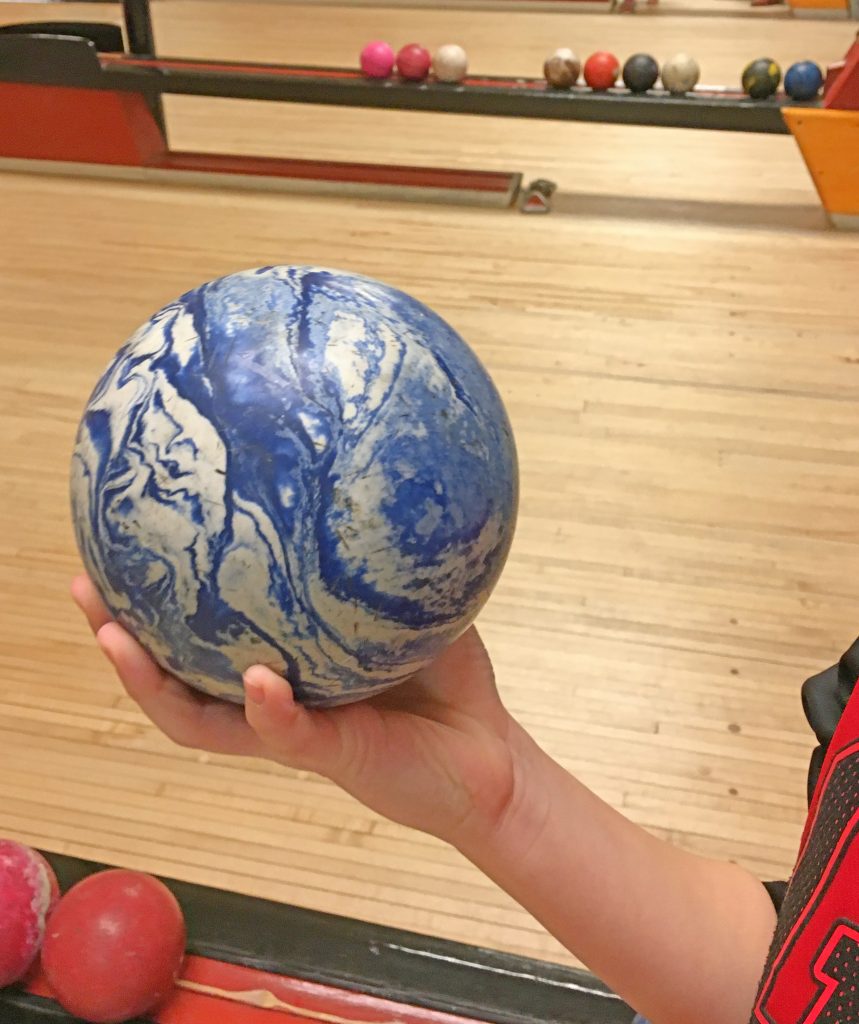 There is a bit of a learning curve to Duckpin bowling, mostly in getting comfortable holding and throwing the ball. The smaller balls were a bit hard to hold, especially for the kids.  Although the bowling alley has bumpers available,  we opted not to use them.  They are the kind that have to be put in and everyone has to use them.  My son wasn't very happy about this, since many of his balls ended up in the gutter.
We spent an hour and twenty minutes bowling two games, with my husband winning both.  Although there is a small snack bar at the lanes, we didn't eat while we were there, as we had gone out to lunch right before bowling.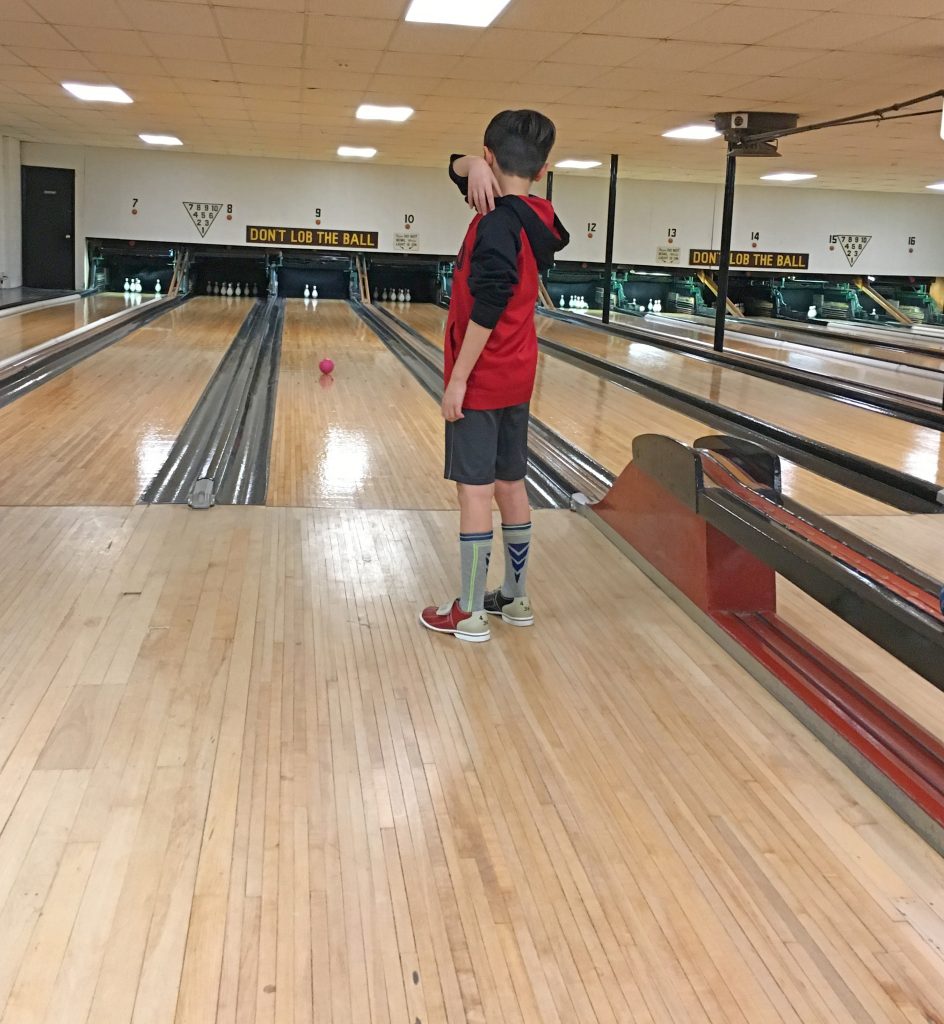 Duckpin bowling is a fun variation of ten-pin bowling.  We had a great time at Danbury Duckpin Lanes and plan on visiting again soon!
The Details:
Danbury Duckpin Lanes
7 East Hayestown Road
Danbury, CT 06811
(203) 744-4505
Hours:  Closed Monday & Tuesday
Wednesday & Thursday 3:30 PM – 6 PM
Friday 3:30 PM – 9:30 PM
Saturday 12 PM – 9:30 PM
Sunday 11 AM – 6 PM
Price:  3o minute minimum, price starts at $16 for 30 minutes
Shoes:  $1.50/pair
*Credit cards are accepted.
*The snack bar sells food at a reasonable price:  pizza $2.00, french fries $2.00, hot dog $1.75 plus snacks, beverages, ice cream and more.