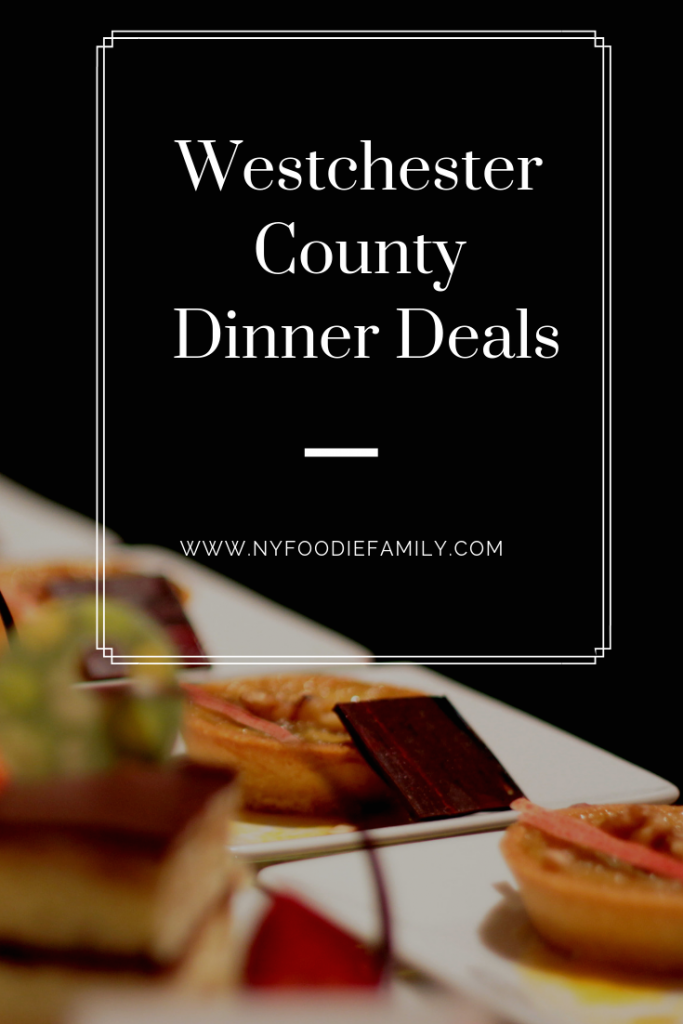 Westchester County has so many amazing restaurants, with new places opening every month.  I enjoy dining out, however, with a family of four, it can get very expensive!  Fortunately, many restaurants throughout Westchester offer special dinner deals throughout the week.  Whether you're in the mood for a burger or a fancy three-course meal, there are restaurants throughout Westchester that cover it all! (Updated February 2019)
**Please confirm the details with the restaurant for the most up-to-date information.  
273 Kitchen
273 Halstead Avenue
Harrison, NY 10528
(914) 732-3333
273 Kitchen allows you to choose three courses for $55 (First, Second, Third course) and a dessert on them.
Angelina's Ristorante & Brick Oven Pizza
97 Lake Avenue
Tuckahoe, NY 10707
(914) 779-7944
Angelina's offers a prix fixe dinner menu (appetizer and entree) Monday through Thursday 3-closing for $29.95.
Anna Maria's Cucina Italiana
18 Chatsworth Avenue
Larchmont, NY 10538
(914) 833-0555
Wednesday is pasta night at Anna Maria's.  Enjoy 2 courses for $19 (first course and a pasta).  The restaurant is open 5-9:30 PM.
The Bayou Restaurant
580 Gramatan Avenue
Mount Vernon, NY 10552
(914) 668-2634
Tuesday:  Fat Taco Tuesdays – $10 platter of 3 chicken or steak tacos
Wednesday:  Voodoo Night – $8 Voodoo Wings
Bread and Brine
19 Main Street
Hastings-on-Hudson, NY 10706
(914) 479-5243
Wednesday:  $1 oysters all night
Casa Rina of Thornwood
886 Commerce Street
Thornwood, NY 10594
(914) 769-4515
Casa Rina has a $20 three course dinner available Sunday through Wednesday. 
Thursday they offer a $25 four course price fixed dinner.
Monday through Friday they also have a special three course early bird dinner for $18.95 that includes a glass of wine.
Crabtree's Kittle House
Eleven Kittle Road
Chappaqua, NY 10514
(914) 666-8044
Crabtree's Kittle House offers a three-course Prixe Fixe dinner menu Sunday through Friday for $39.
Eastchester Fish Gourmet
837 White Plains Road
Scarsdale, NY 10583
(914) 725-3450, ext.1
Eastchester Fish Gourmet offers a three course menu for $32.95, from 5-6:30 PM, Monday through Thursday.  The menu changes daily, based on what is available at the fish market. 
Fat Sal's Bar & Grill
265 Tate Avenue
Buchanan, NY 10511
(914) 930-1771
Mondays:  Buy one burger, get the second one 50% off (equal or lesser value with purchase of a beverage)
Tuesdays:  5 Tacos for $9.95 (w/purchase of a beverage)
Wednesdays:  $6 wines 4 PM – closing (select wines)
Fin & Brew
5 John Walsh Boulevard
Peekskill, NY 10566
(914) 788-4555
Wednesdays Fin & Brew has a three course Prix Fixe Menu for $34 per person.
Golden House Chinese Cuisine
3639 Hill Blvd.
Jefferson Valley, NY 10598
(914) 962-8088
Golden House has a $17.95 dinner special Monday through Thursday that includes a choice of soup, appetizer and dinner (from selected items) and house special fried rice.  There is a 2 person minimum.
Hudson Anchor
222 Beekman Avenue
Sleepy Hollow, NY 10591
(914) 600-8123
Hudson Anchor has a 3 course $19.95 Prix Fixe Menu.  The website does not specify days and/or times that this menu is offered.  Please check directly with Hudson Anchor for additional information.
The Hudson Room
23 South Division Street
Peekskill, NY 10566
(914) 788-FOOD
The Hudson Room offers a 3 course Prix Fixe meal for $32.95 (appetizer, main, dessert) Tuesday and Wednesday.
Kee Oyster House
126-128 E. Post Road
White Plains, NY 10601
(914) 437-8535
Sunday:  Sunday Fun Day – half price lobster
Tuesday:  Tasty Tuesday – half price starters
L'INIZIO
698 Saw Mill River Road
Ardsley, NY 10502
(914) 693-5400
L'INIZIO offers a 3-Course Prixe-Fixe dinner menu for $33, Monday through Wednesday. 
Sunday they have a burger and a beer deal for $18. 
Mima Vinoteca
63 Main Street
Irvington, NY 10533
(914) 591-1300
Mima Vinoteca offers a three course pre theater dinner for $39. 
Red Hat on the River
One Bridge Street
Irvington, NY 10533
(914) 591-5888
For the month of February, Red Hat on the River is having a Winter Bistro special.  Sunday through Wednesday (not offered on Feb. 13) they have a 3 course dinner for $32.  
Risotto Italian Restaurant & Bar
788 Commerce Street
Thornwood, NY 10594
(914) 769-6000
Risotto Night Prix-Fixe dinner is offered Sunday, Tuesday & Wednesday.  $25 includes a select appetizer, risotto and dessert. 
Rye Roadhouse
12 High Street
Rye, NY 10580
(914) 925-2668
Mondays:  Build Your Own Quesadillas starting at $6.95
Tuesdays:  Burger Night – 5-11 PM half-price burgers
Wednesdays:  Fried Chicken Night – Four piece chicken dinner with two sides for $12.95
Saint George Bistro
155 Southside Avenue
Hastings-on-Hudson, NY 10706
(914) 478-1671
Saint George Bistro offers a Two Course Prixe-Fixe menu for $25 weekdays, Tuesday through Thursday.
Sundays they offer a Family-Style dinner for $29 per person which includes an appetizer and entree for the table to share. 
If you know of any other dinner deals in Westchester County, please let me know in the comments below and I will add it to this list!
You may also enjoy reading: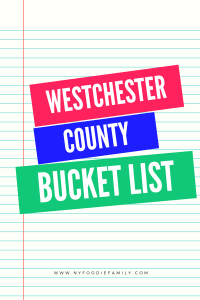 Westchester County Bucket List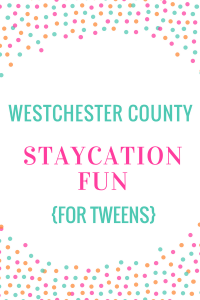 Westchester County Staycation Fun