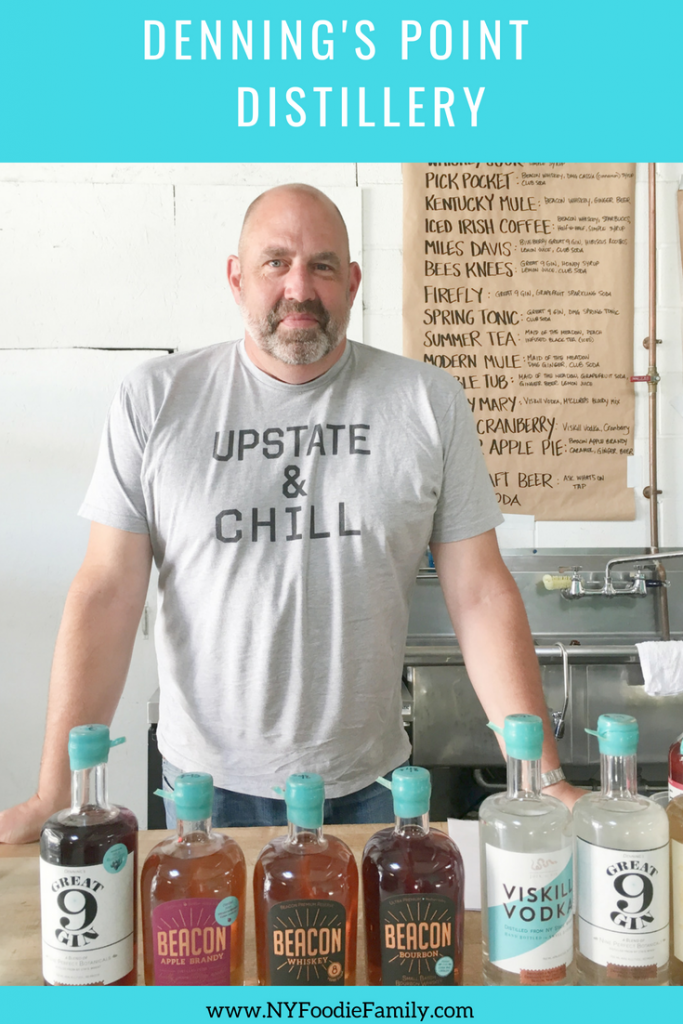 (Thank you to Dutchess Tourism and Dennings Point Distillery for hosting NY Foodie Family.  As always, all opinions are our own.)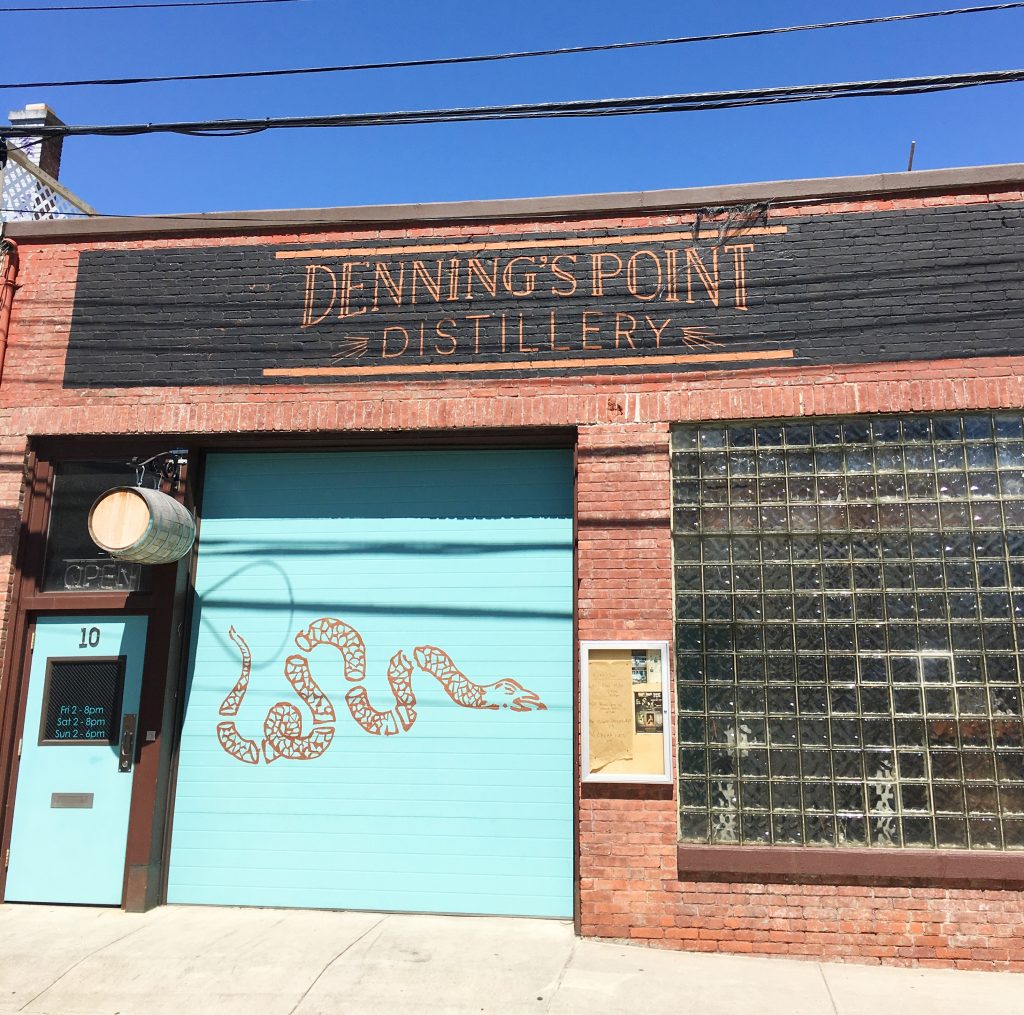 Dennings Point Distillery is located on North Chestnut Street, in Beacon.  The Distillery has been open since September of 2014 and is housed in a former mechanic shop.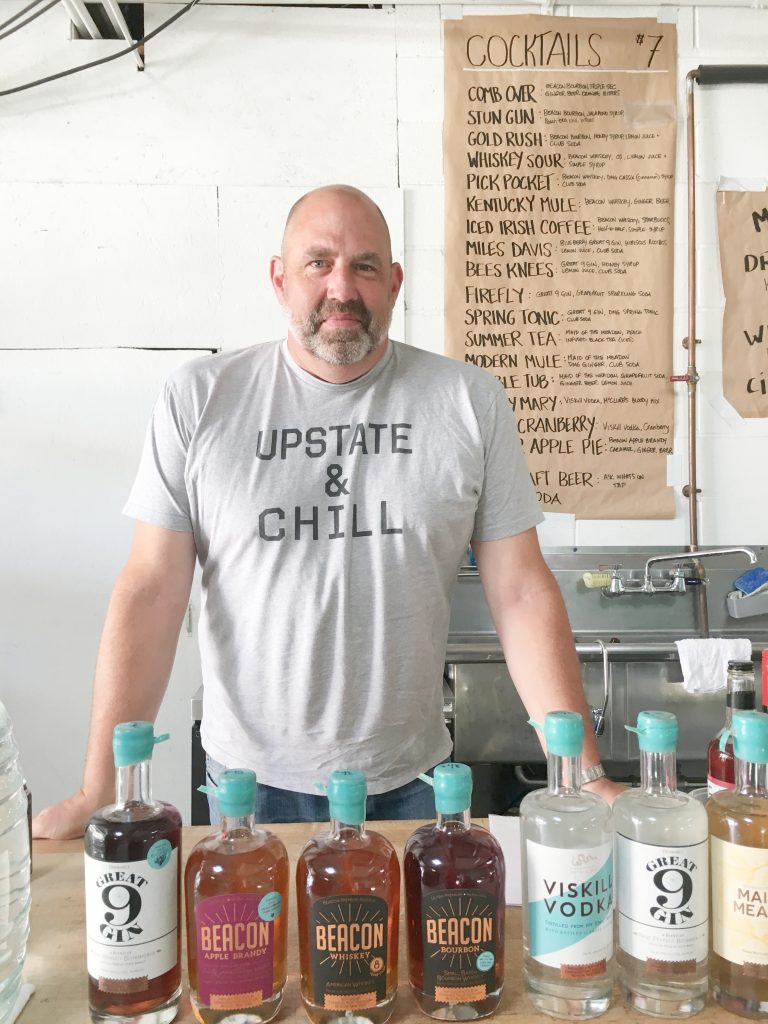 When we visited during a summer weekend, founder Karl was relaxing in the Distillery. Because, doesn't his shirt say it all?! He took us on a tour and gave us a bit of the Distillery's history.  Similar to many of the people that we have met in the craft beverage trade, distilling started as a hobby for Karl.  He previously had a career in healthcare management and in 1990 bought his first moonshine  still.  Once craft distilling was legalized, many years later, he decided to give it a go professionally.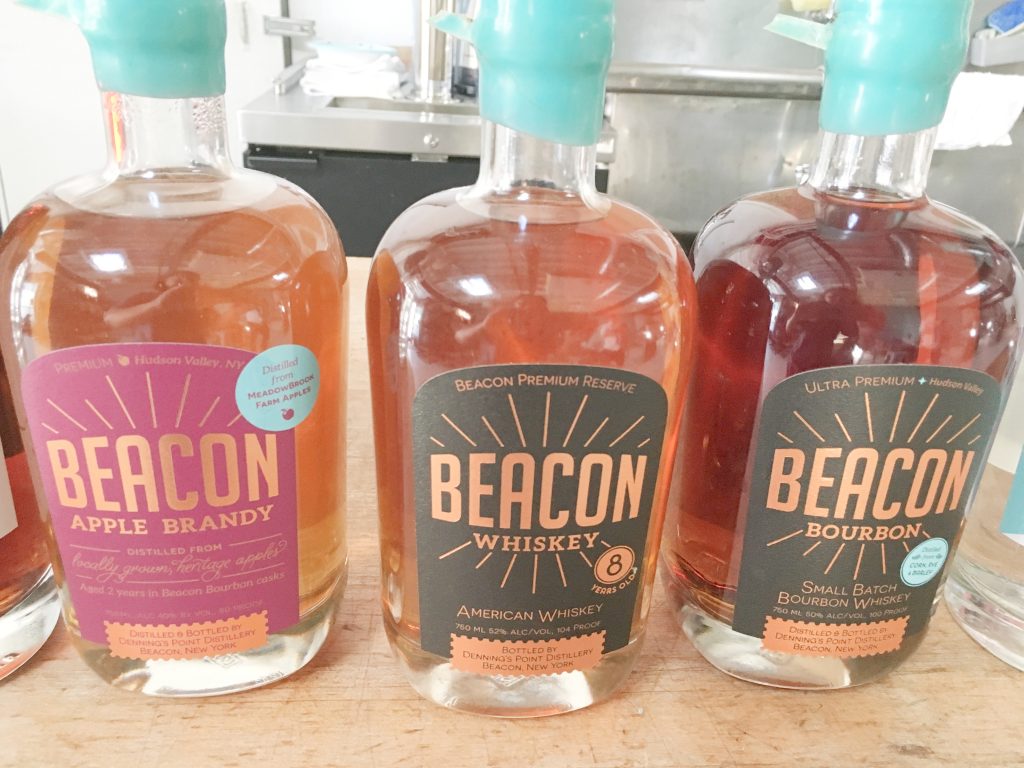 Denning's Point makes several different products, though their best seller (and Karl's favorite) is their bourbon.  The Distillery tries to source as many local ingredients as possible.  The bourbon is made from grains sourced in New Paltz and rye from the Finger Lakes region.  Another great example of their "the closer, the better" philosophy is the apple brandy made with apples from Wappingers Falls.
They make a vodka and their gin is an American-style gin that is more citrusy than the traditional.  Maid of the Meadow is a wheat-based spirit infused with wild herbs and honey. All three are distilled from NY State wheat.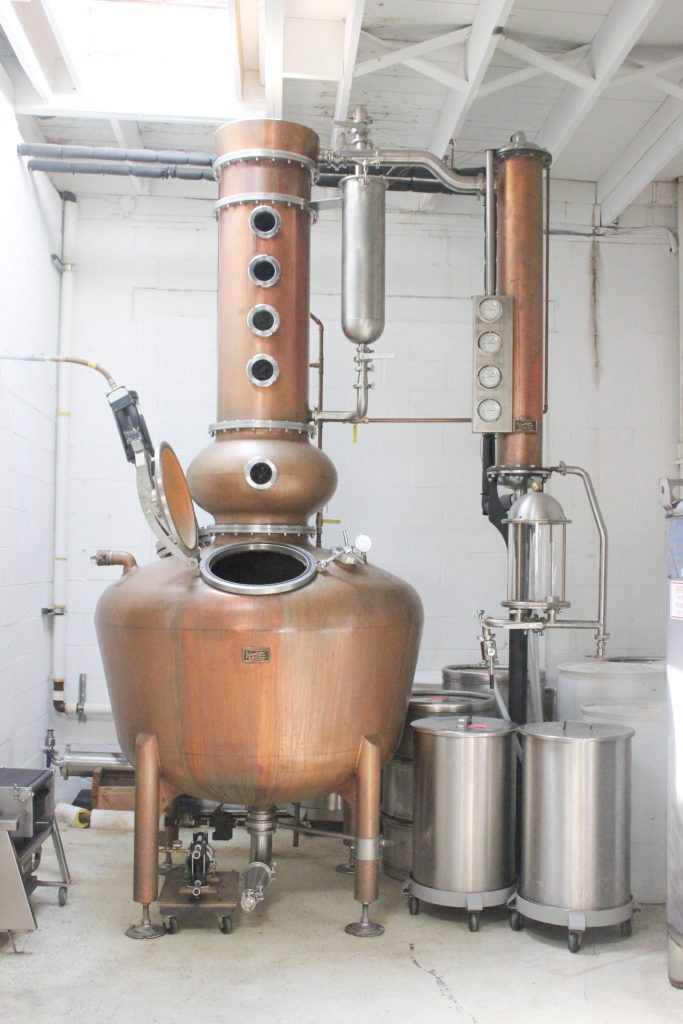 Distilling takes place during the week with weekends dedicated to tours and tastings. Much of the equipment and machinery has been cleverly repurposed by Karl to suit his needs for each particular task.  However, their 250-gallon hybrid still was hand hammered in Louisville, Kentucky for its specific use.  They propagate their own yeast, which takes extra time, but makes a big difference in the flavor of their spirits.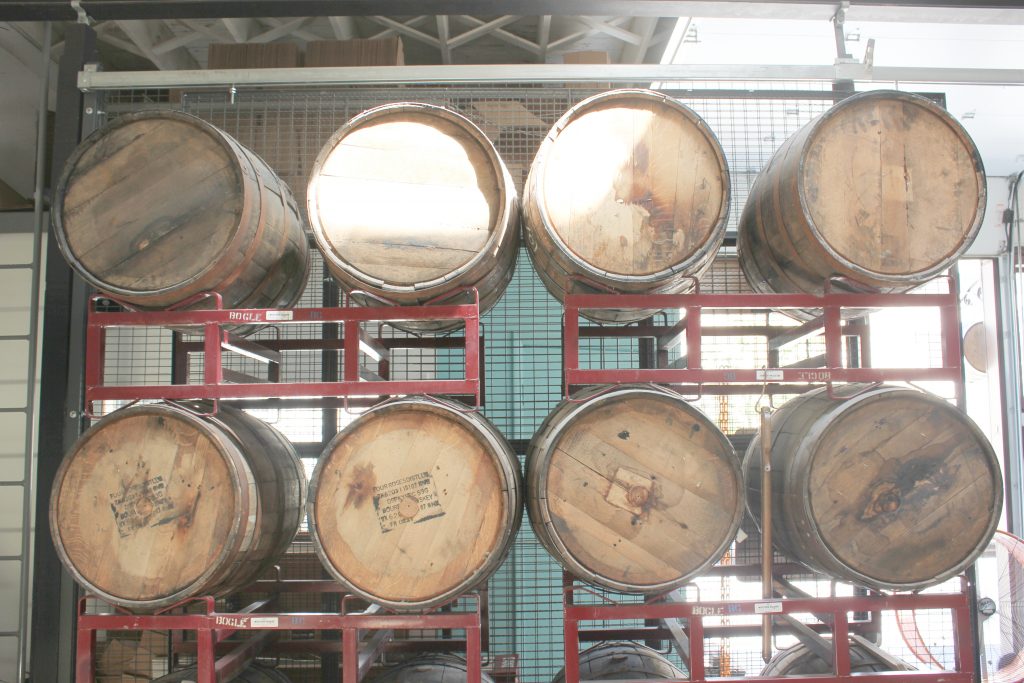 To age their spirits, they use a variety of barrels including 10, 30 and 53 gallons.  Once the spirits are ready to be bottled, it's an all-hands-on-deck operation. All of their spirits are bottled and labeled in a small room in the back.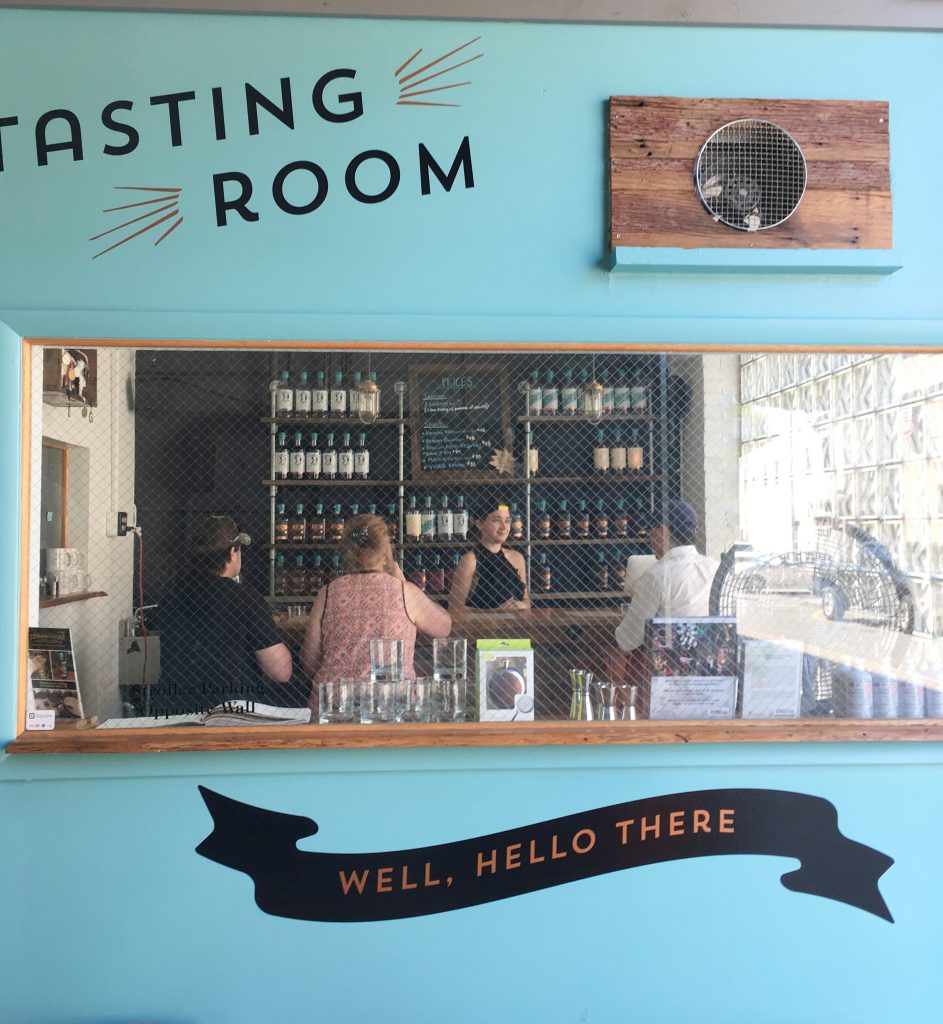 After our tour, my husband enjoyed a tasting.  Their tasting room is  small and only seats about six guests.  He tried the 100 proof Beacon Bourbon, Maid of the Meadow and their Blueberry Gin.  The Blueberry Gin is a seasonal product, made with wild blueberries.  As I mentioned, the Beacon Bourbon is one of Denning's Point Distillery's most popular spirits.  Of the three that he tried, my husband's favorite was Maid of the Meadow. He's always been drawn to honey, whether a spirit infusion or cocktail ingredient.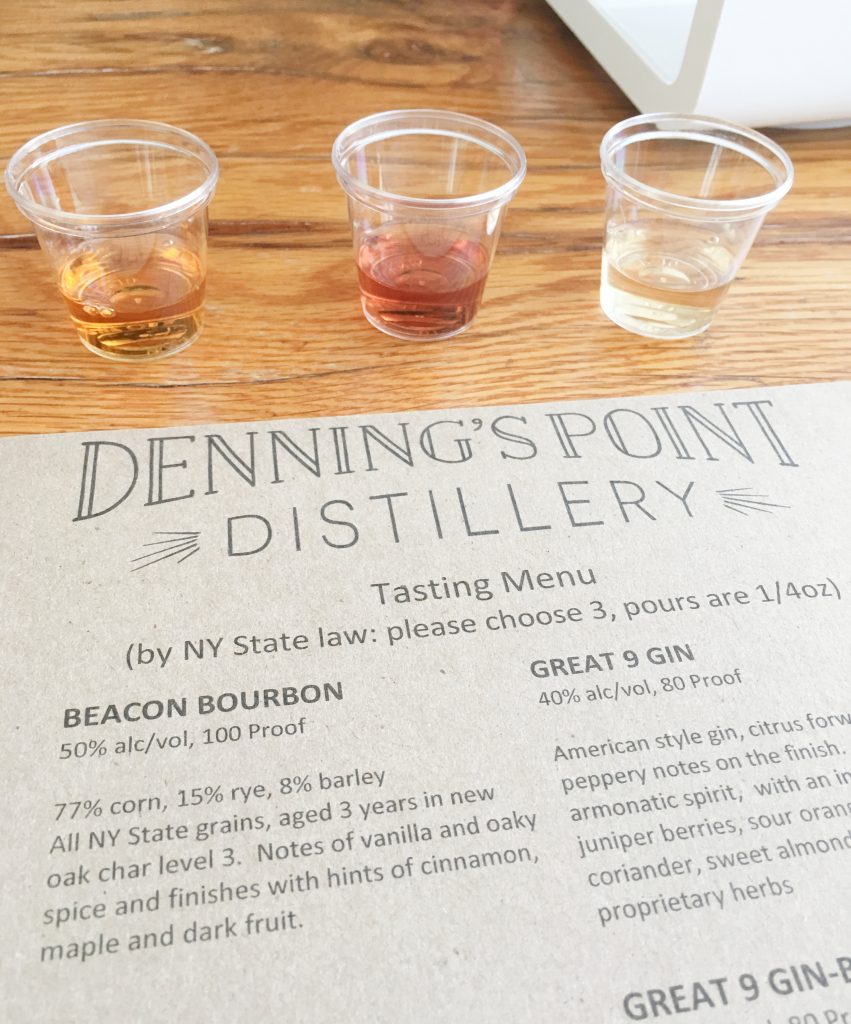 Denning's Point Distillery was voted Hudson Valley Magazine's  "Best Hudson Valley Distillery" in 2015, 2016 and 2017.  Karl would like to continue growing a local presence but increase widening distribution of their spirits.  Most visitors come up from the city, as Beacon is easily accessible by train.  We recommend Hudson Valley residents, too,  make a visit to the Distillery. If you can't make it, their products are distributed through Manhattan Beer at locations throughout the Hudson Valley.
The Details:
Denning's Point Distillery
10 North Chestnut Street
Beacon, NY 12508
(845) 476-8413
Website: http://www.denningspointdistillery.com
Tastings & Tours:  Friday 2 PM -8 PM (Tastings only), Saturday 2 PM – 8 PM (Tours at approximately 2:30, 3:30 and 4:30 PM, except for the second Saturday of each month when tours are at 2:30 and 3:30 only), Sunday 2 PM – 6 PM (Tastings only)
Price:  Tastings & Tour $5