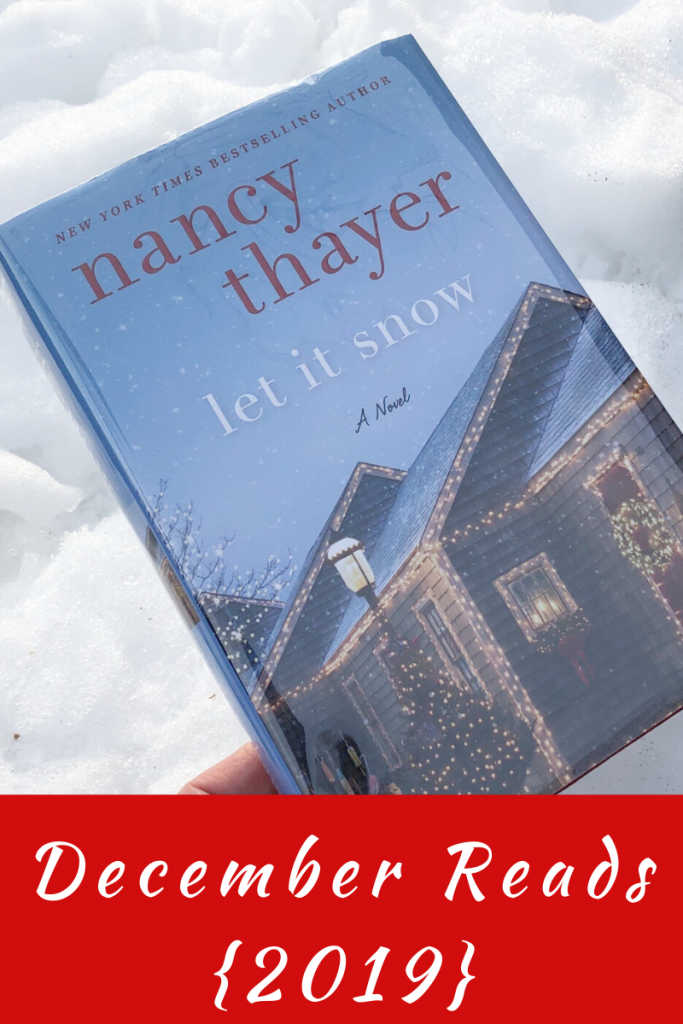 I ended my year of reading with holiday themed reads. If I read these types of books any other time of the year, I'd think they were cheesy and hate them. However, there's something about Christmas time where, even though many holiday themed books rank high on the cheese factor, they are still enjoyable. Reading these themed books makes for a nice, light ending to the year. As always, I'm sharing these December reads with Steph and Jana's SUYB linkup. Enjoy!
3 stars


25 Days 'til Christmas by Poppy Alexander – Kate, a young widow, wants to make this the best Christmas ever for her 6 year-old son Jack. She creates an Advent calendar with a fun holiday activity each day for the two of them to do. But with hardly any money and a dead-end job, she needs a miracle to pull it off. She then meets Daniel, who is as lonely and sad as she is. The two end up befriending each other and help each other through the holidays. This was actually a pretty sad and depressing holiday read that touched upon a lot of tough topics. If you want a light and fluffy holiday read, skip this one!

The Christmas Boutique by Jennifer Chiaverini – Basically, this story is about a group of quilters that pulls together to make sure the annual Christmas Boutique runs, after a major disaster occurs. I did not realize when I put this book on hold from the library that 1. it was about quilting (not really a topic of interest to me) and 2. that it was part of a series. Overall, it was an okay holiday read.
Christmas at the Little Street Bakery by Jenny Colgan – Polly is busy with Christmas baking. Her best friend, Kerensa has a huge secret that Polly is burdened with keeping. Then Polly has to deal with her own personal family issues. Christmas is not looking so great for her, but can she make it a happy holiday for everyone? I really enjoyed then first book in this series, but found this book to be just okay.
Let it Snow by Nancy Thayer – Christine owns a toy shop (shed) on Nantucket. When her landlord raises the rent, she and her fellow shopkeeper friends have to come up with a plan to save their businesses. She also meets Wink, a nine year-old little girl and Andy, her uncle, who both end up having a big impact on her.


You've Been Volunteered by Laurie Gelman – In this sequel to Class Mom, Jen Dixon is class mom of her son's 3rd grade class. This year she is also roped into organizing the 5th grade school safety patrol. Her emails to the parents are filled with her usual snark and sarcasm, that is not appreciated by everyone. In addition, she's also dealing with family issues, which leads to her feeling a bit overwhelmed. This book was a bit of a letdown, since I enjoyed Class Mom so much. It was an entertaining read, just not as funny as the first. This is also my only non-holiday read of the month, since I started this one after Christmas.

4 stars

The Christmas Sisters by Sarah Morgan – Three sisters, Hannah, Beth and Posy are reunited in Scotland with their adopted parents for the Christmas holiday. Each sister is dealing with her own personal issues, but spending time together as a family helps them all. This wasn't too sappy of a holiday read.


Finding Christmas by Karen Schaler – Emmie loves Christmas. She sets up a big, fun holiday-themed weekend scavenger hunt for her boyfriend Grant, but a different guy accidentally gets the clues. She ends up discovering that Sam, the other guy, loves Christmas as much as she does. When Grant finally does arrive in Christmas Point, he's not very interested in all of Emmie's special plans. She eventually has some decisions to make regarding their relationship. This was cute and sappy in a good way! Last year I read and really liked Schaler's book Christmas Camp. This book didn't disappoint either.