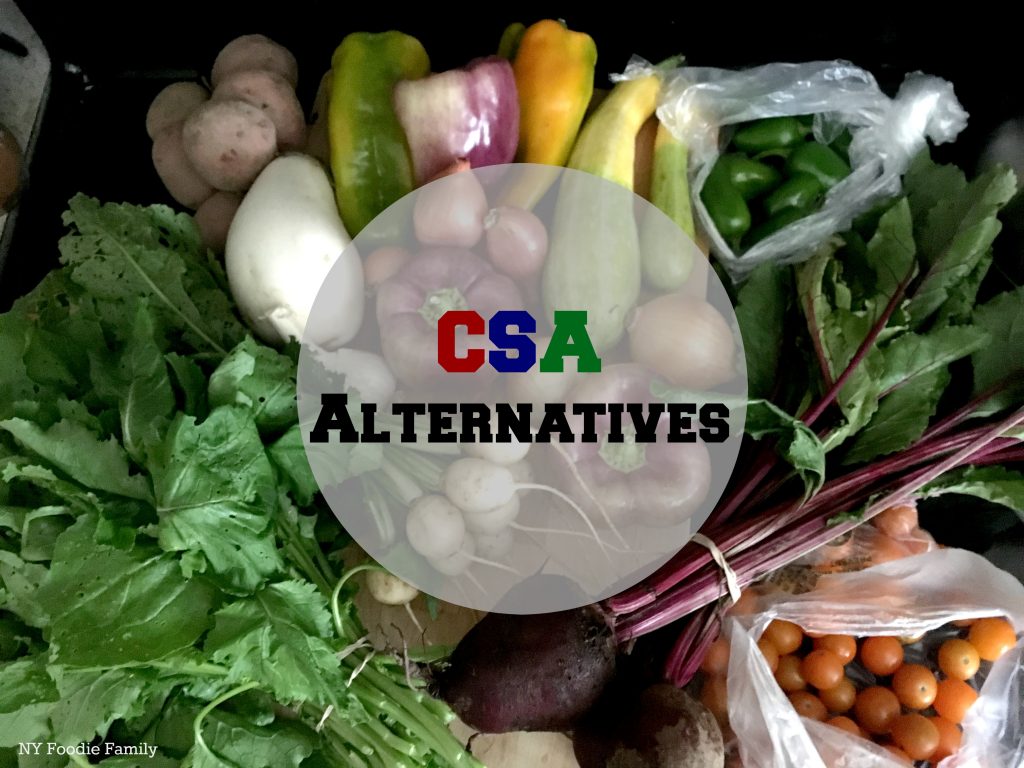 It's March.  Some parts of the country are still getting snow.  But, if you are thinking of joining a Community Supported Agriculture (CSA), now is the time.  While thoughts of warm weather and juicy, sun-ripened tomatoes are at the back of our minds, local farmers are getting ready to start planting.
CSA stands for Community Supported Agriculture.  By joining a CSA you are purchasing shares of vegetables and produce from a local farm.  When joining a CSA you pay upfront for a certain number of weeks (usually about 20 weeks from June – October) of produce.  While the price can be daunting, (approximately $600-$700 for the season) many farms provide payment plans to help ease the cost.  Each week you pick up your share of locally grown produce.  Most farm CSAs include only veggies.  However, other goodies like fruit, eggs, cheese, syrup and more can be added at an additional charge.
Joining a CSA has many benefits.  Since a CSA is provided by a local farm you are supporting local agriculture.  You are getting fresh produce, every week for a set number of weeks, the quality of which is far superior to anything found on a grocery shelf.  You also get to try new vegetables and/or experience different varieties of familiar favorites.
Last summer my family joined a CSA for the first time.  We experienced all of the benefits listed above and were introduced to new vegetables like mizuna and buttercup squash.  We joined a CSA that offered choices in the veggies we received each week.  For example, one week we could choose a bunch of swiss chard or kale and mix and match 2 pounds of several different varieties of peppers and/or eggplant.  It was fun taking the kids with me each week and having them see and help choose the vegetables.
However, this year we aren't joining a CSA.  We plan on traveling a lot this summer.  Unfortunately, the CSA that we joined last year was for 20 weeks with a specific day and set times for pick-up.  We would end up missing too many weeks to make it monetarily worth it for us.  However, I still would like fresh, local veggies when we are home.  There is nothing better than a ripe tomato in the summer.  Add a slice of fresh mozzarella, some fresh basil and a drizzle of balsamic vinegar or olive oil and I'm in heaven!
So what are are some CSA alternatives?
Take a trip the Farmer's Market
Many towns have a local farmer's market.  It's nice to wake up early on the weekend and stroll the various stands.   Farmer's markets differ in number and types of vendors, so you may have to check out a couple before you find a favorite.  A benefit of farmer's markets is that you can also pick up bread, cheese, eggs and even sometimes meat, jam, pickles or honey.  You are also able to talk with workers who may have helped plant and pick the lettuce you are buying!  Another benefit of visiting the farmer's market is that you can see the produce and purchase the quantity and type of veggies that you want.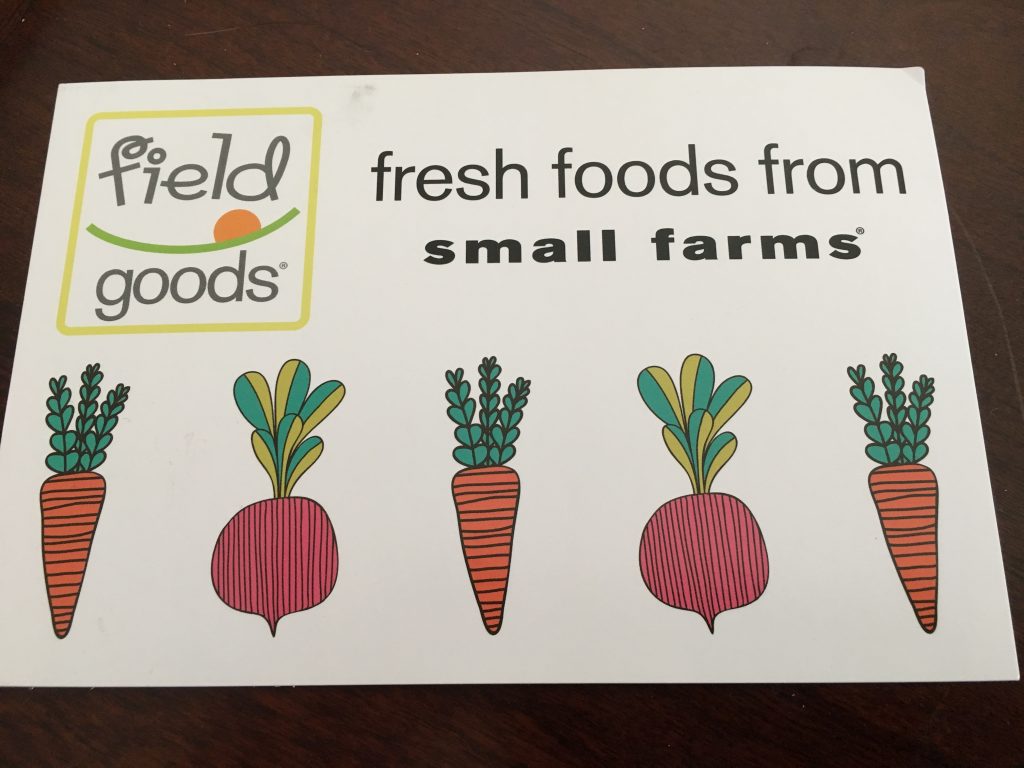 Join a Local Produce Delivery Service
Field Goods is a year-round local produce delivery service that delivers to many areas of the northeast United States.  It's a subscription service with four different size bags to choose from.  You choose a delivery location convenient to you and the produce bags are delivered there weekly for you to pick up.  They even deliver to workplaces, if enough employees sign up for delivery.  You can put your subscription on hold and restart any time.  The produce bags include both fruit and veggies and they also offer add-on items including artisan breads and dairy products.  Some other produce delivery services include Farmbox Direct, Hungry Harvest and Farm Fresh to You.  Do a quick Google search for "produce delivery" + your town or state and you will likely find several different options.  Almost all of these services work similarly to Field Goods.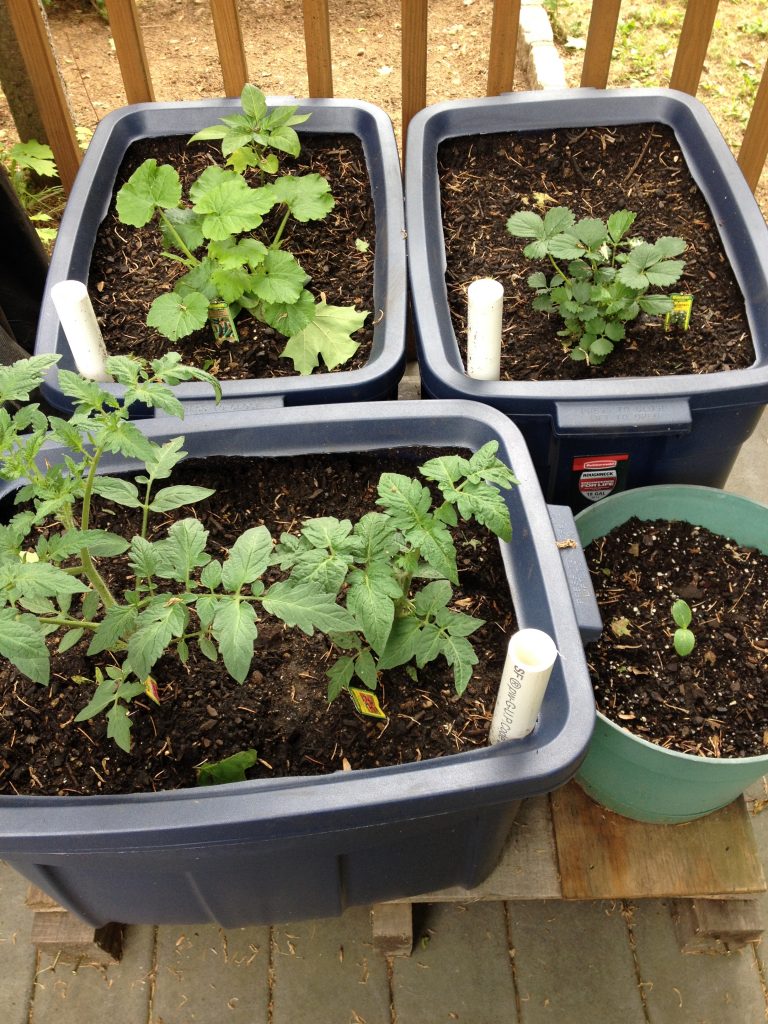 Plant a Garden
If you have the time and space try planting a garden!  While this option requires a lot more work on your end, it is much more cost effective.  You can either start plants from seeds or buy starter plants from your local nursery or even Home Depot or Walmart.  We have a super tiny backyard with very little direct sunlight, so unfortunately planting a garden isn't a viable option for us.  However, we do try to do some container gardening on our deck and grow herbs and tomato plants.
Are you joining a CSA this year?  Or are you choosing a CSA alternative?