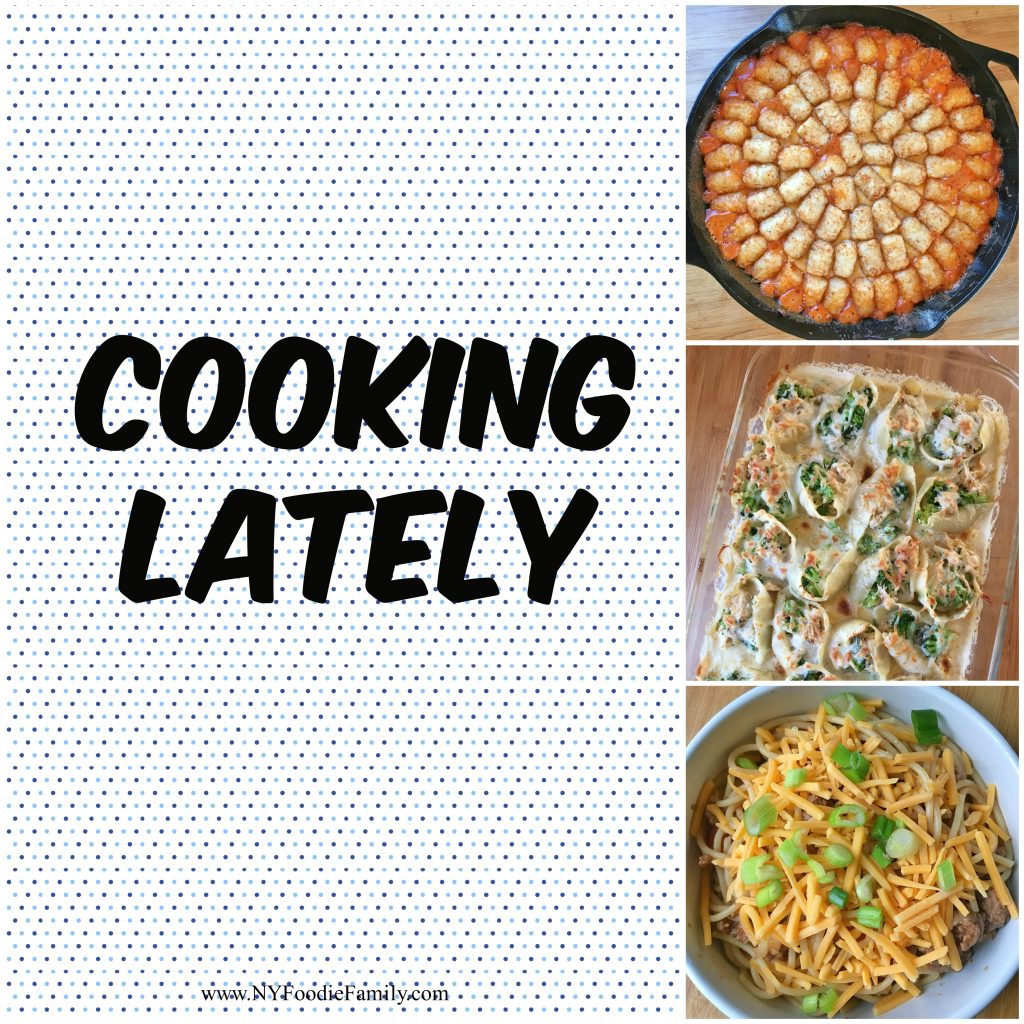 I cannot believe that summer is here and June is almost over! As I mentioned in last month's post, due to lack of time, instead of posting our weekly meal plans, I'm posting the dishes from the month that the family enjoyed the most. This will hopefully inspire you to try a new recipe! Here are some of the dishes that we enjoyed in June. Next month will likely have lighter, more veggie filled summer recipes! And if you have a great recipe that I should try, please share! I'm always looking for new dinner ideas.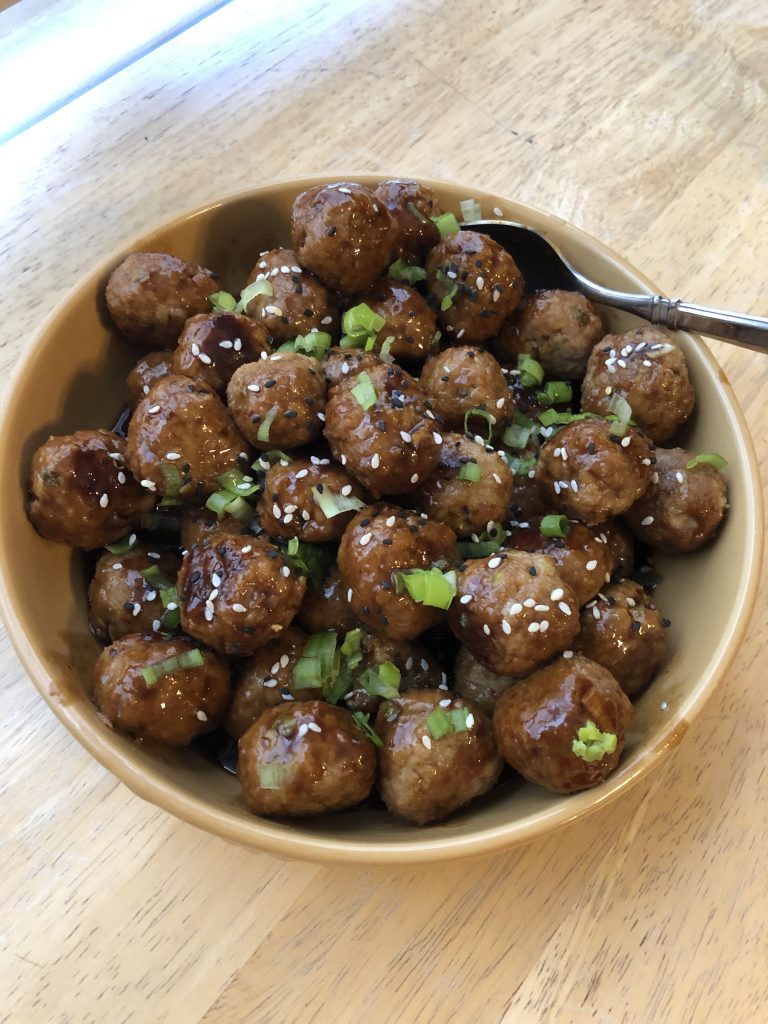 Asian Turkey Meatballs – I mentioned these meatballs in a recent Five on Friday post. My husband made these for our "bite-size" themed supper club. They were easy to make and so tasty! Make a batch of these and serve with some rice and veggies and you have a complete meal.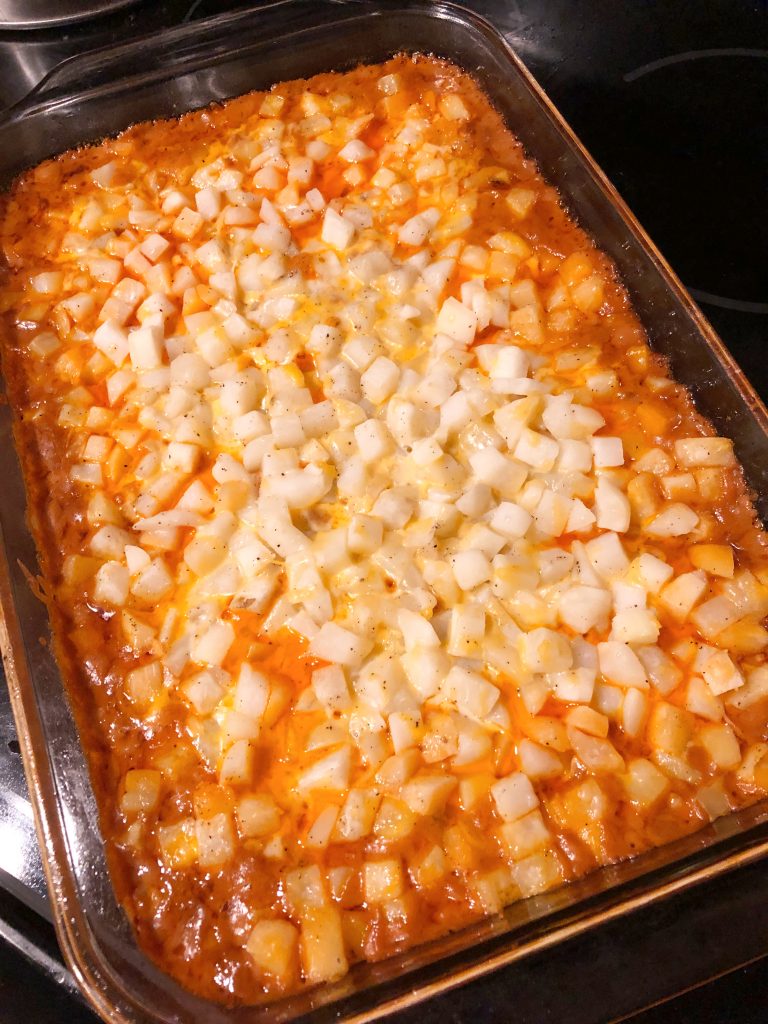 Mexicali Hashbrown Taco Casserole – I'm always looking for new takes on tacos. This taco casserole sounded interesting and from start to finish only took about 45 minutes. My husband did the grocery shopping and when I wrote hash browns on the list, he purchased a bag of diced potatoes that were labeled hash browns. He didn't realize that I needed the shredded hash browns. So this ended up being made with a thicker potato than was called for. Although it doesn't look it in the pic, the potatoes were cooked. I was too lazy to give them a broil to brown them for the pic! #truth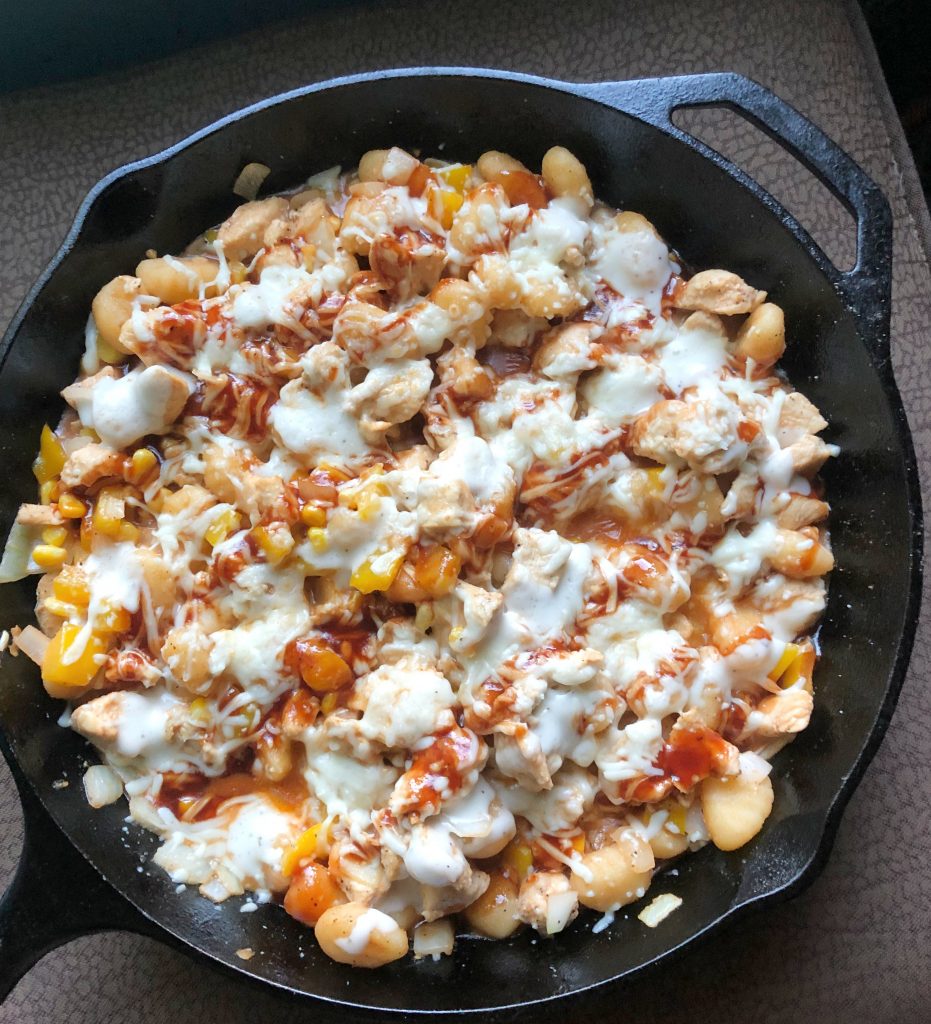 One-Pan BBQ Ranch Chicken Gnocchi – I've been enjoying one pan pasta dishes recently. I've been hesitant because in the past the pasta hasn't always cooked correctly. However, this dish came together nicely. I did dice the chicken prior to cooking it and I omitted the baby spinach. The kids really enjoyed this dish.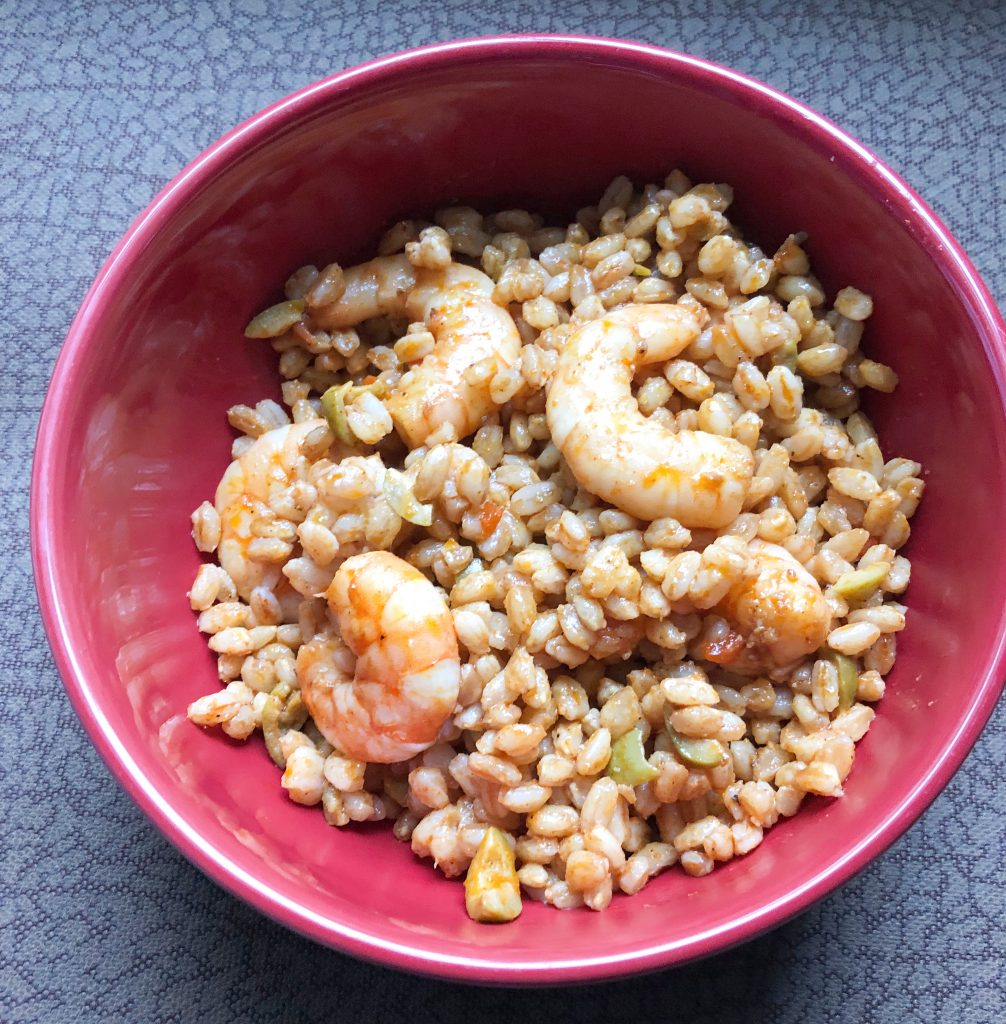 Paprika Shrimp and Farro – I try not to repeat recipes very much. But I've been going through some old meal planning calendars and remaking some of the recipes again. I believe I first made this dish back in 2017. When I was growing up there was no way that I'd eat this dish. I disliked all grains – rice, barley, etc. So, I have to give my kids credit for eating this. My husband actually made this and he precooked the farro the night before. Then it was super quick and easy to warm the farro and cook the shrimp.
Philly Cheesesteak Pasta Skillet – I mentioned I was on a one pot meal kick and this was one of those dishes. Total time for this meal is only 35 minutes and one that everyone enjoyed. I will make this again in the fall and winter when comfort food is needed.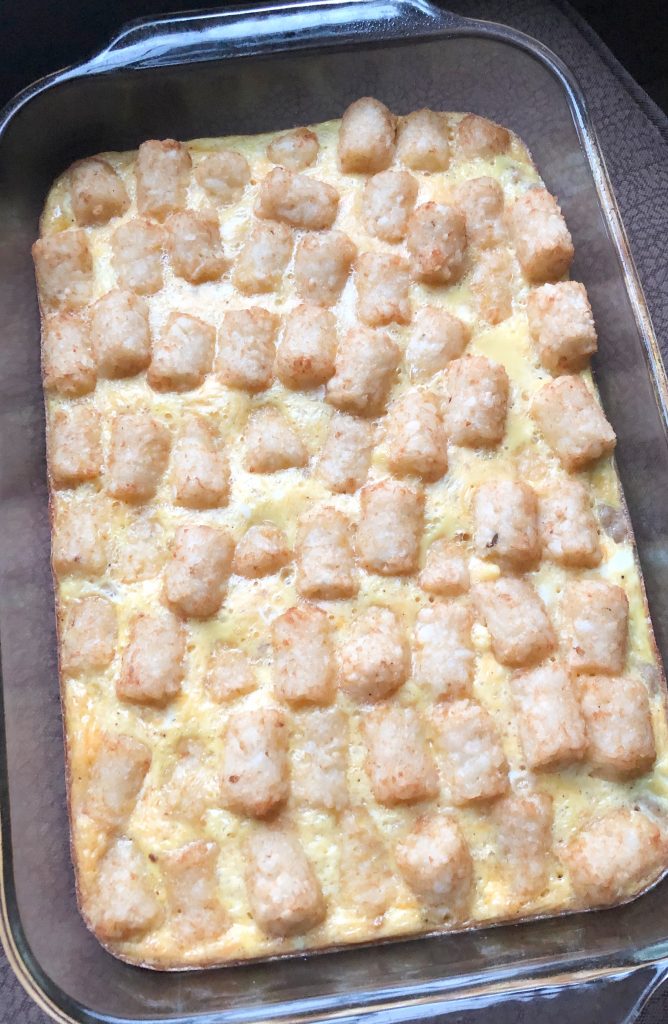 Tater Tot Breakfast Casserole – Breakfast for dinner is always a winner with the family. I've made countless breakfast casseroles because they are just so easy and I love having the leftovers for breakfast. I've made similar tater tot breakfast casseroles before and this one doesn't especially stand out, but it was good. This is another dish that I could have broiled to crisp up the tater tots, but I didn't.
What are you making for dinner this week?