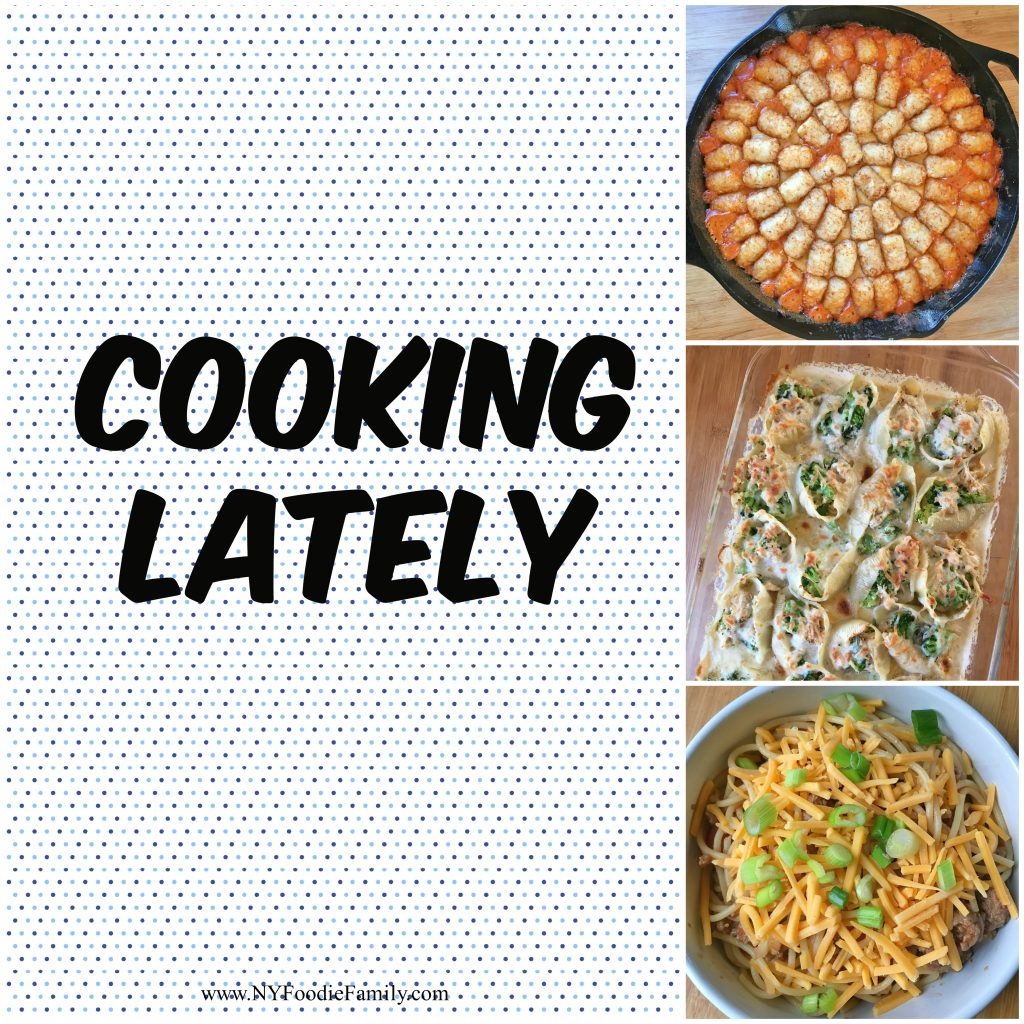 Life has been busy as usual, but I'm still trying to get tasty, homemade meals on the dinner table each night. I haven't had the time lately to write a weekly meal plan post, but I figured a monthly spotlight post on the best recipes of the month is doable. As you will see, this month we had a lot of burgers! They are easy to make and quick to cook, which is helpful on busy weeknights. And it's so much healthier to cook your own than get fast food/take out ones.
Baked Breakfast Taquitos – I apologize that there's no picture – sometimes, the dish isn't photogenic or we're in a rush to have dinner…..regardless, breakfast for dinner is always a winner in our house. These taquitos are made with Italian sausage though, not the breakfast sausage that "breakfast for dinner" recipes usually call for. We had more filling than tortillas so my husband used the leftover filling to make breakfast burritos. We thought the sausage to egg mixture was off as well and would recommend using more eggs. Otherwise, this was a tasty meal.
Maple Bacon Beer Burgers – Another dinner that I didn't take a pic of. We had a lot of burgers this month. They are so versatile and there are so many recipes out there to try! The maple syrup gives these burgers a slight sweetness. I substituted ground turkey for the ground beef and they tasted good.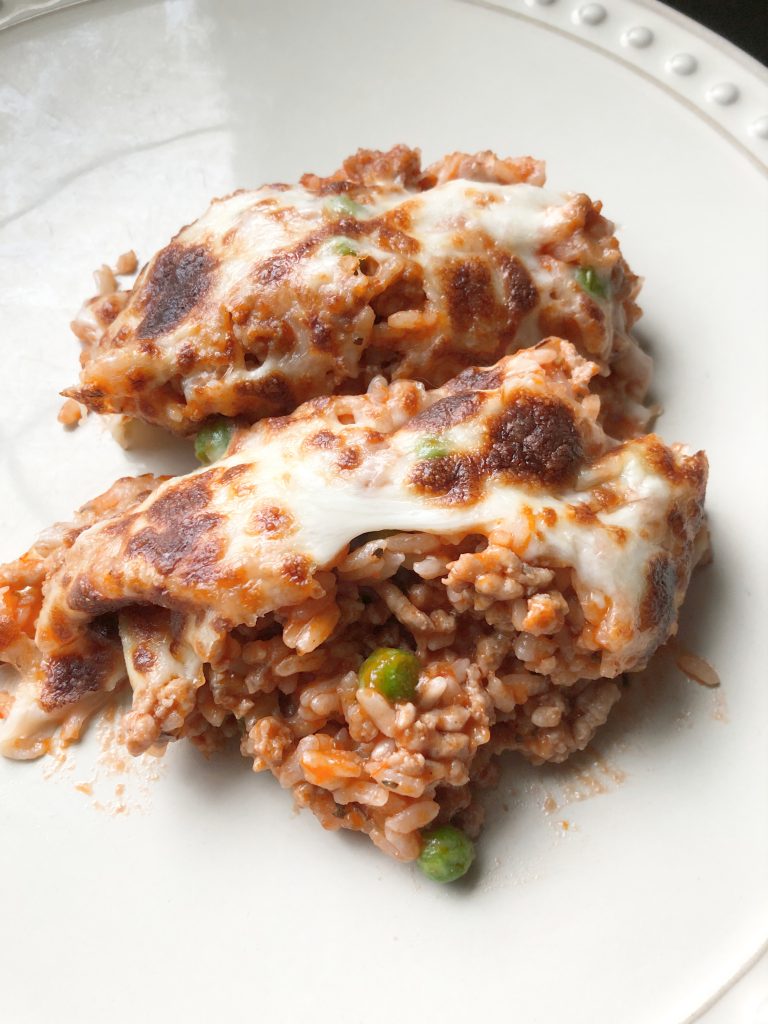 Italian Rice Ball Skillet – I have to admit, I'm not sure that I've ever made an Italian rice ball. However, this skillet was quick, easy and tasty.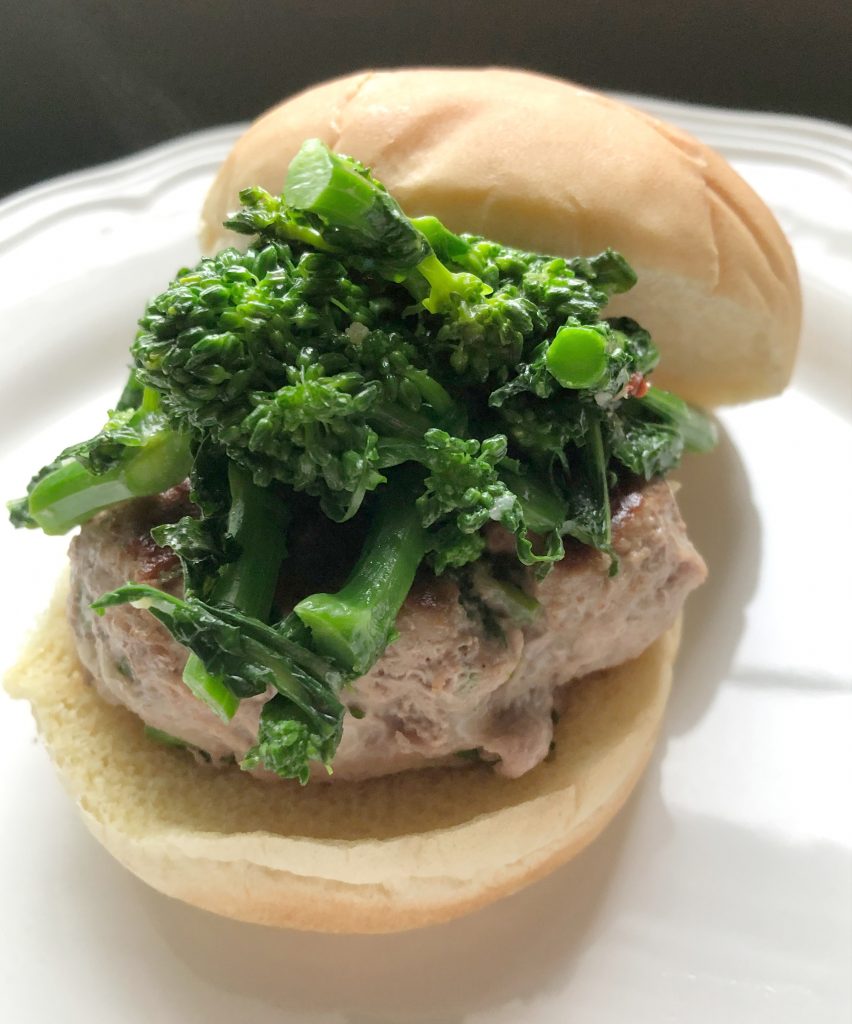 Broccoli Rabe Turkey Burgers – Here's another burger recipe. I've actually made these burgers before. I like that there's chopped broccoli rabe both in the burger and as a topping. Although I served these on buns, the recipe recommends serving on a piece of lettuce.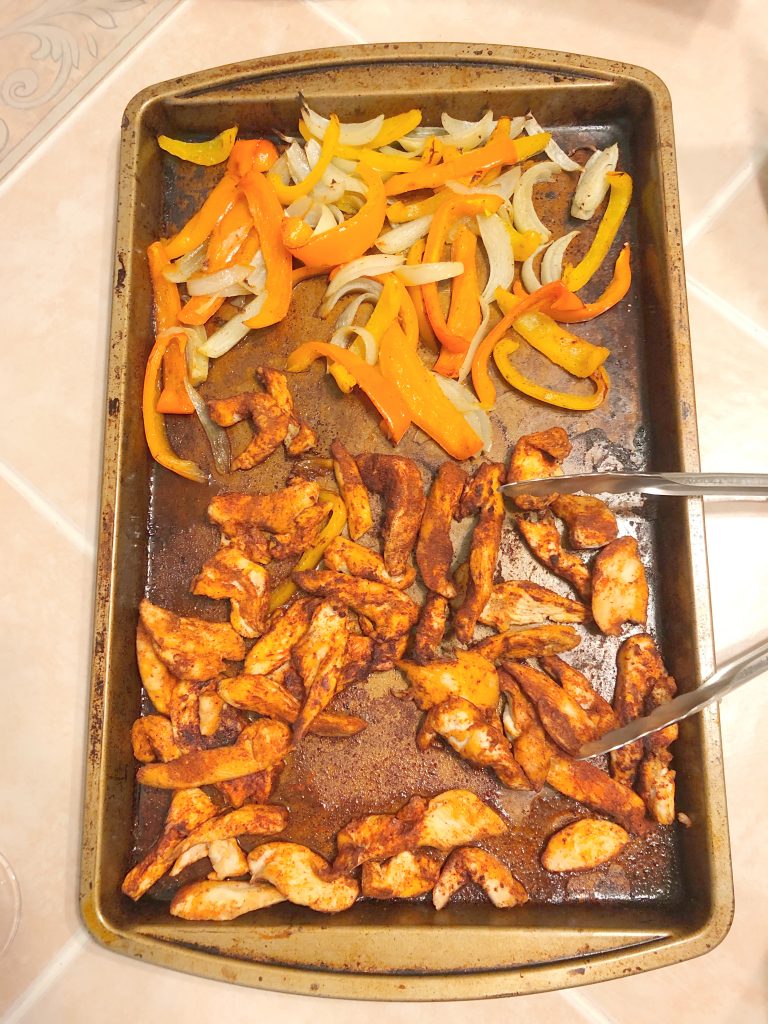 30 Minute Chicken Fajitas – I did not make the roasted pineapple salsa verde which the original recipe includes. However, the chicken was flavorful and this recipe is so easy. I'm not sure why I haven't made fajitas on a sheet pan before. This was so quick and easy to make! We will definitely be having these again soon.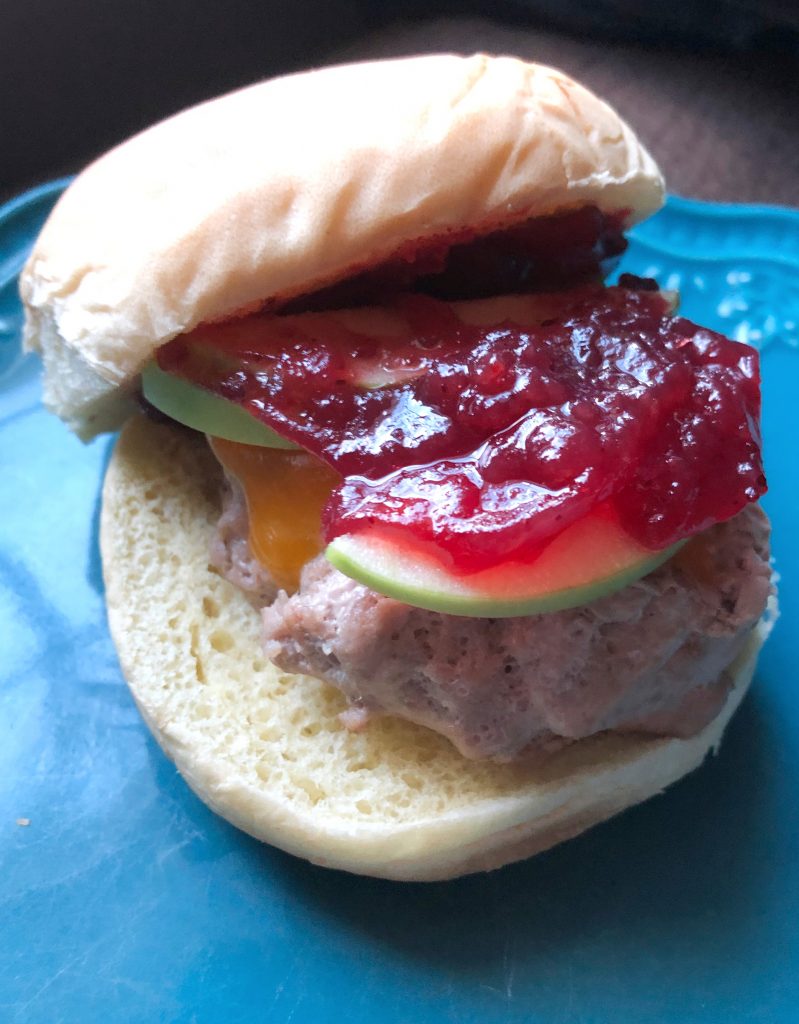 Apple Cheddar Turkey Burgers – This is another burger that I've made before and we've all enjoyed. They are tasty with the apple, cheese and cranberry sauce. I opted not to use the English muffins and served them on hamburger rolls.
What have you been cooking lately?