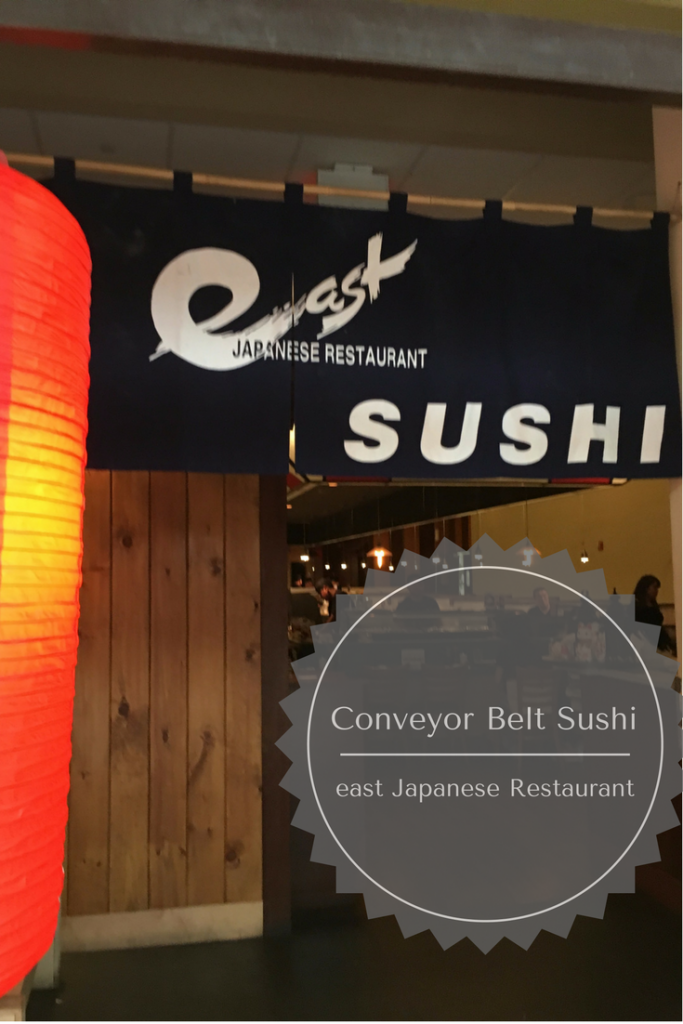 Conveyor belt sushi used to be a rare dining experience that I only saw on television.  Luckily, it's becoming more popular and now, even us suburbanites can partake in the conveyor belt sushi experience.  If you are shopping at the Palisades Mall in West Nyack, New York and are looking for a family-friendly, non-chain, unique dining experience, east Japanese Restaurant is the place to go.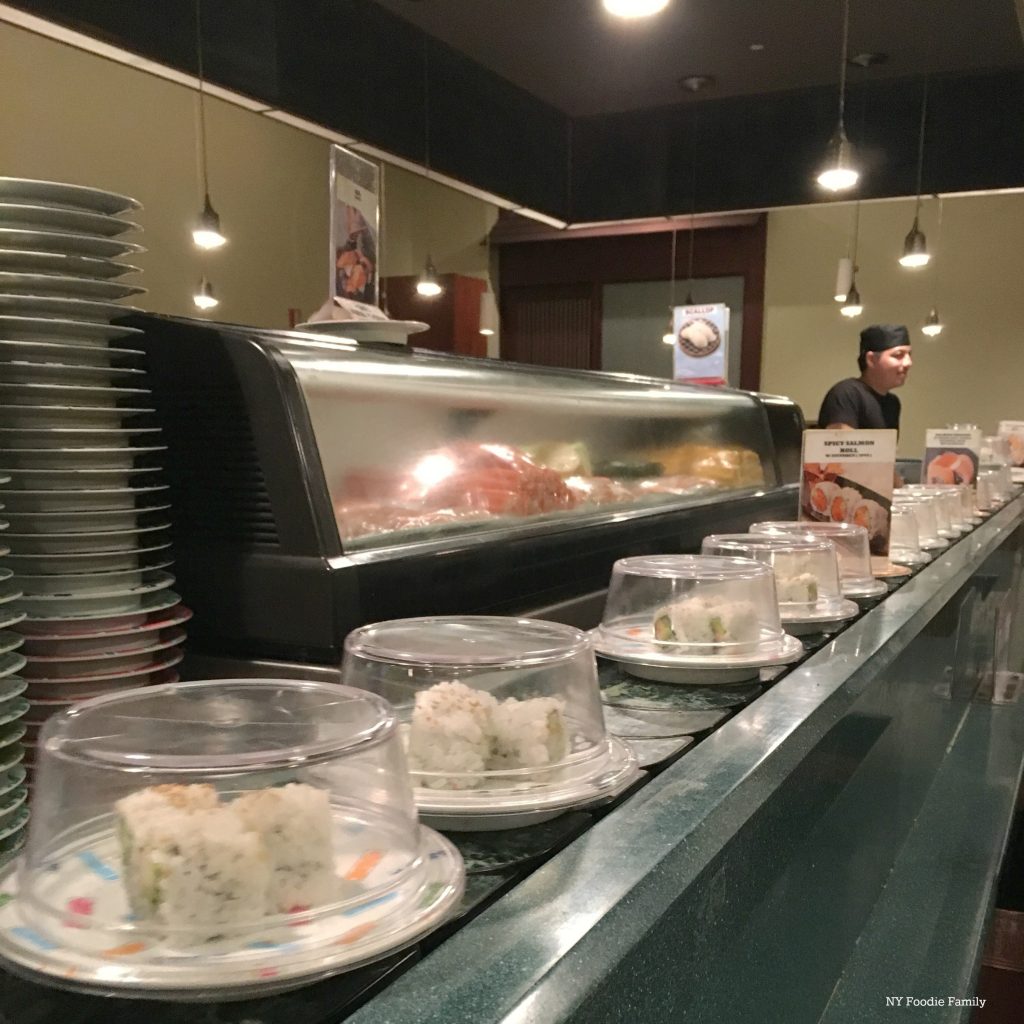 Guests are seated in booths around the sushi chefs, who have their prep stations located in the center of the dining space. As they prepare different rolls and sushi, they cover and place them on the conveyor belt.  The labeled plates travel around the restaurant, and diners take the items they want.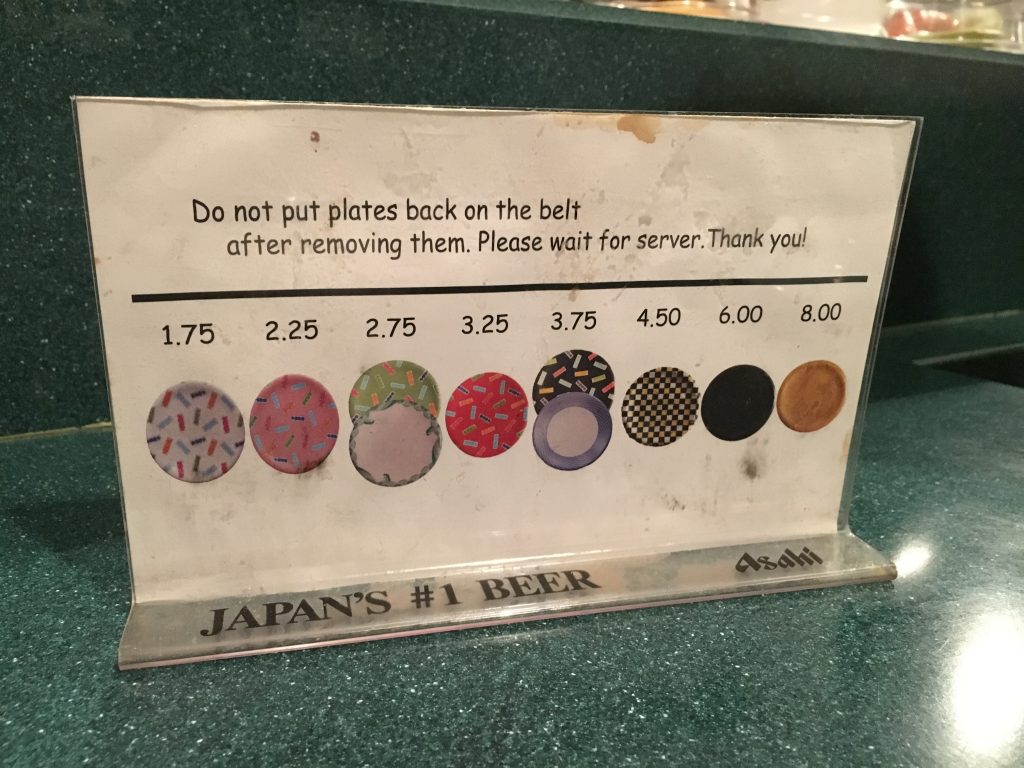 The different patterned and colored plates are priced differently.  White plates cost $1.75 each while the gold plates cost $8.00 each.  Most plates include two pieces of sushi or three pieces of roll.  There are many types of sushi available from the California roll to the specialty Big Thunder Mountain roll. Non-sushi dishes like seaweed salad and fried chicken are also offered.  If you do not see what you want or prefer not to go the sushi route, the restaurant offers a full Japanese menu including teriyaki and tempura dishes.  At the end of your meal, your plates are collected and you are charged accordingly.
What we love about this restaurant is that we are able to try new dishes without a huge commitment.  For a couple of dollars a plate, if we like it, we'll take another plate of it.  If we didn't like it we at least tried something new!  This is a great way to introduce your kids to different types of sushi.  Plus, like our kids, they will most likely enjoy grabbing the dishes off the conveyor belt.  It definitely makes for a unique and fun dining experience, which we highly recommend! Unfortunately, the only conveyor belt sushi restaurants that we are aware of that are not located in the city are this one and YO! Sushi at Woodbury Common Premium Outlets.