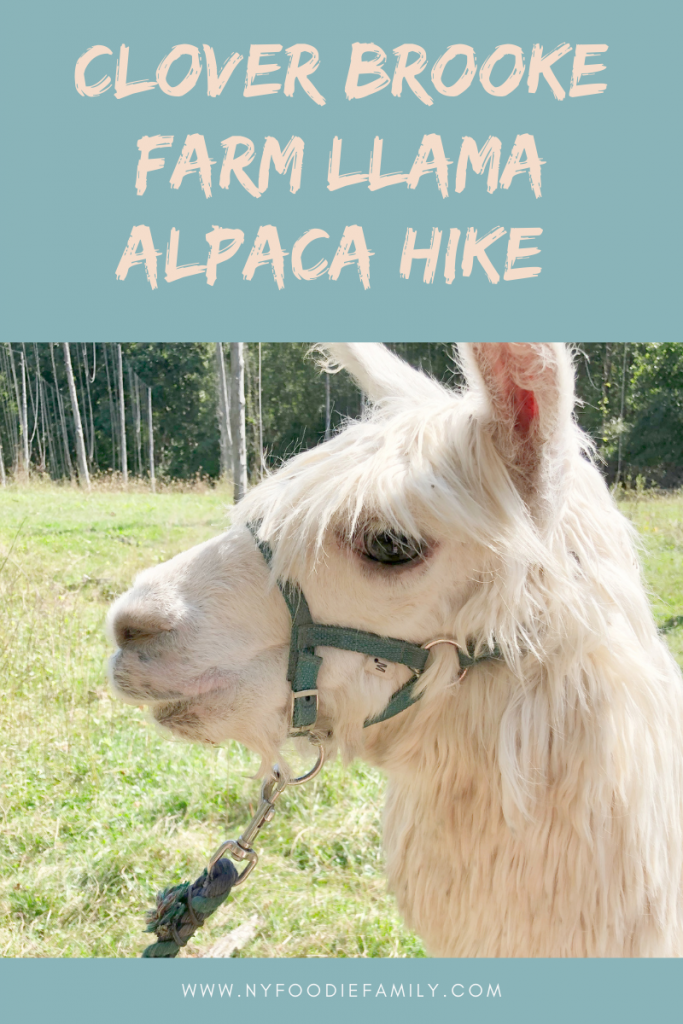 Earlier this summer I was scrolling through Instagram where I first learned about the Clover Brooke Farm Llama and Alpaca Hike. As soon as I saw it, I knew I had to add it to my summer bucket list.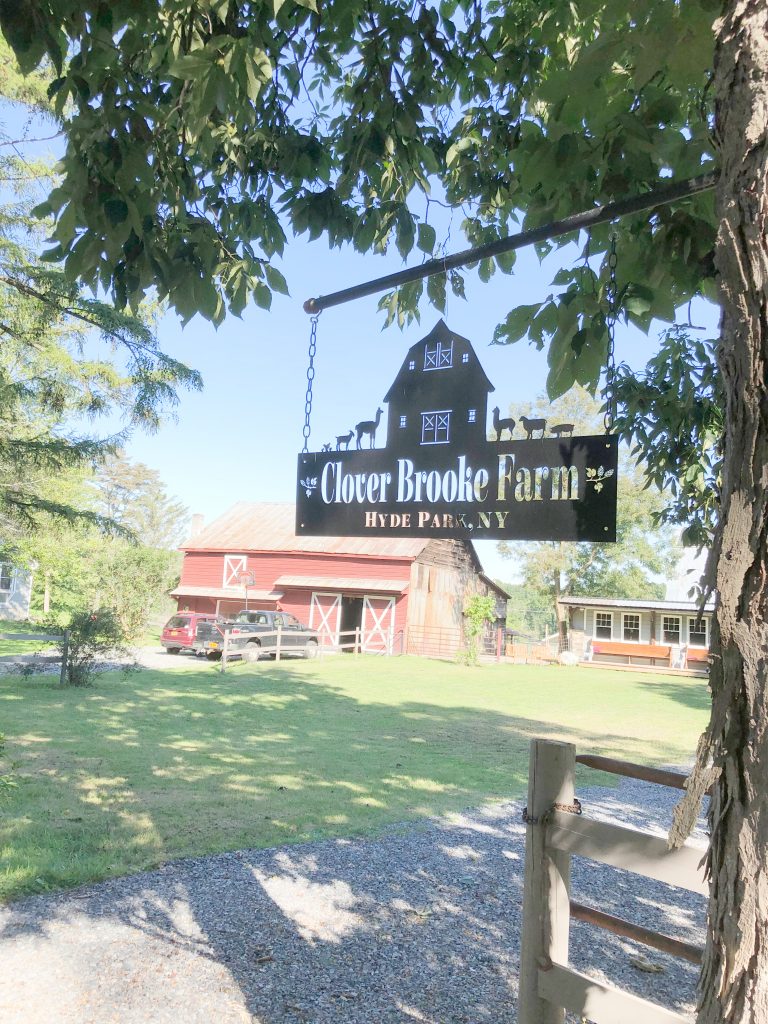 Summer was quickly coming to an end and I still hadn't booked a visit. These hikes are held rain or shine so I was hesitant to book tickets too far in advance, for fear of rain. We finally had a free weekend where the weather was looking beautiful and I went online to purchase tickets. Unfortunately, the llama/ alpaca hikes I was interested in only had one ticket available. I knew that my 14 year-old daughter would love this experience, so I direct messaged Clover Brooke Farm on Instagram and asked if they had a wait list. Andrea's message let me know that they don't. However, she let me purchase a ticket share, which allowed me and my daughter to share an alpaca for a slightly reduced ticket price. So off to Clover Brooke Farm we went!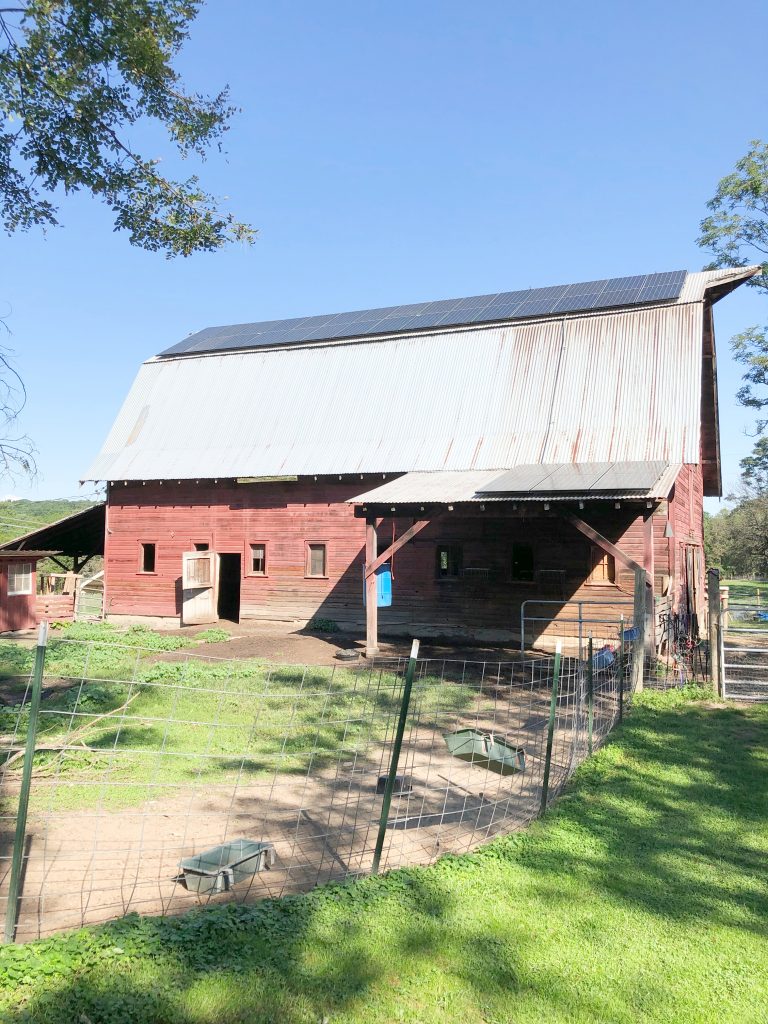 From northern Westchester County, Clover Brooke Farm is about an hourlong drive. People come from all over for this experience, as there were at least two groups who traveled from Long Island on the day of our visit.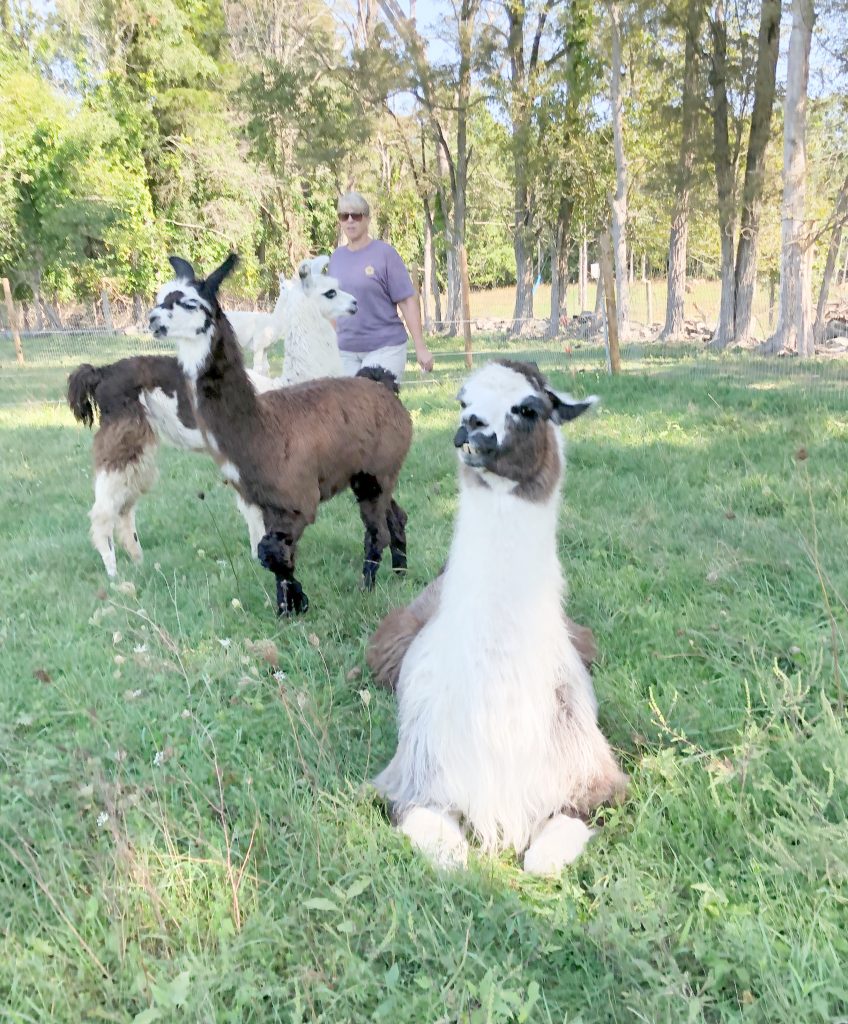 Clover Brooke Farm is a family owned, 25-acre farm. Current owners Andrea and Mike purchased the farm in 2015. Their main purpose is to be an animal fiber producing farm. However, they also welcome visitors and make additional income through programs like llama/ alpaca hikes, warm & fuzzy animal visits and yoga on the farm.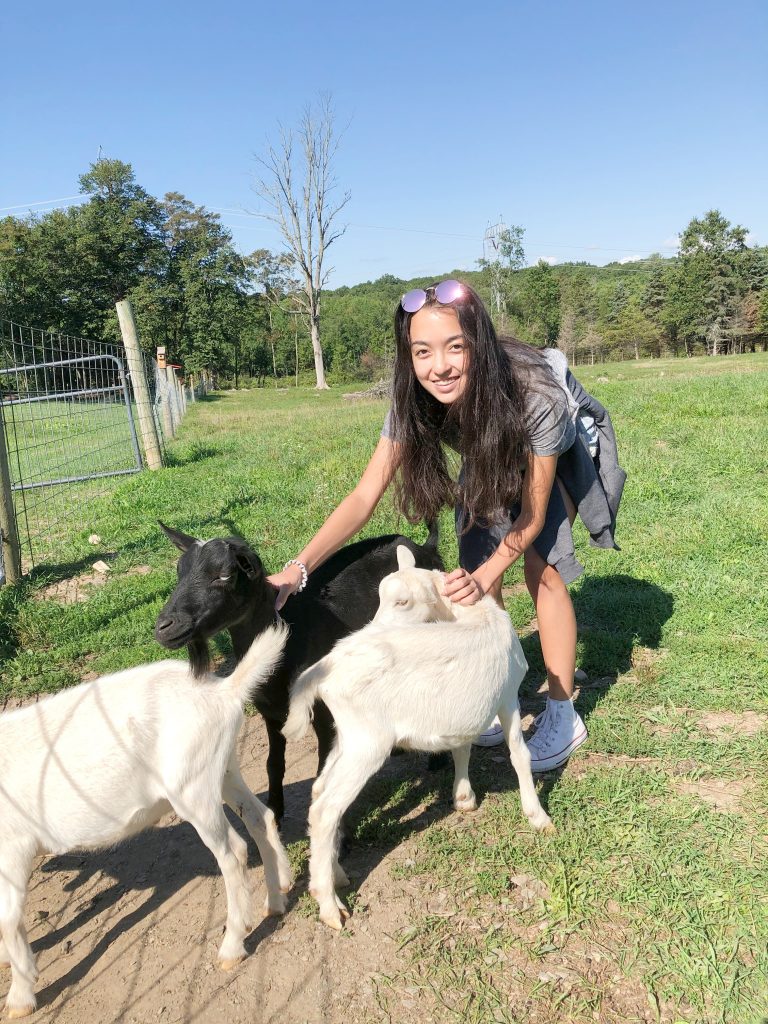 Before you start your llama/ alpaca hike you get to meet some of the farm animals up close. The animal tour is approximately 30 minutes where you meet goats, sheep and some llamas and alpacas. This is an interactive experience with lots of petting and picture taking!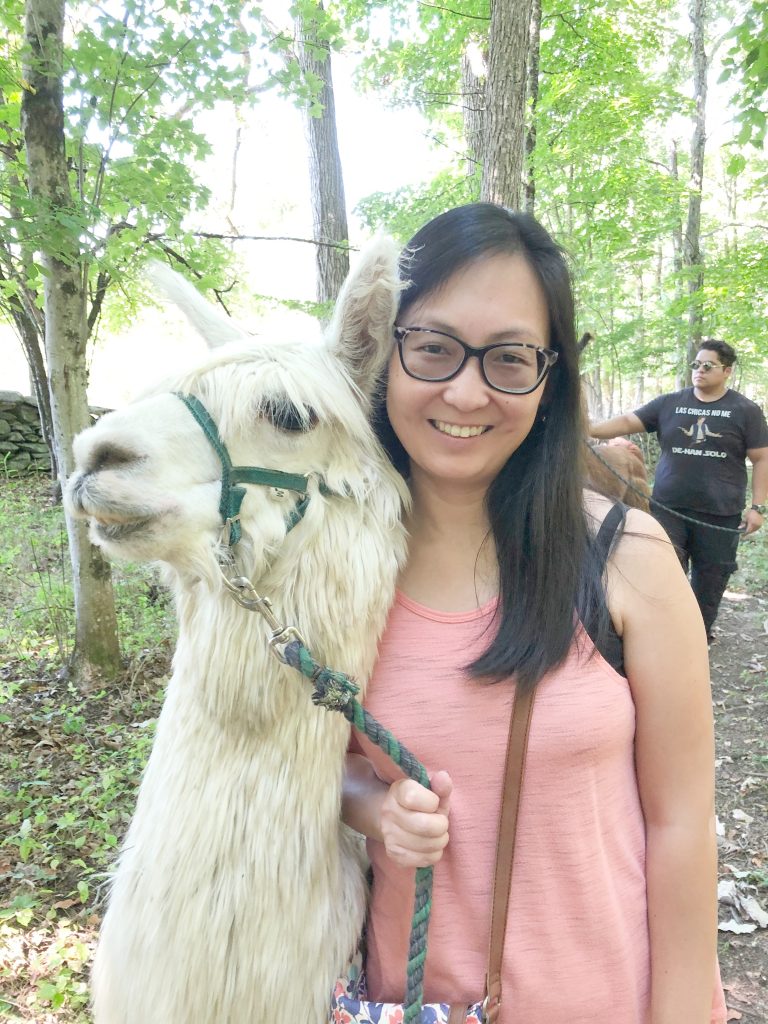 After the farm tour, we were then given our llamas or alpacas. Each llama and alpaca has their own distinct personality which is fun to see. The animals have fun names too, like Ringo, Biscotti, Prince Caspian, Twist and Shout. On our visit, only two llamas were available. Since we had a share ticket, my daughter and I shared the responsibility of walking Twist, a white alpaca.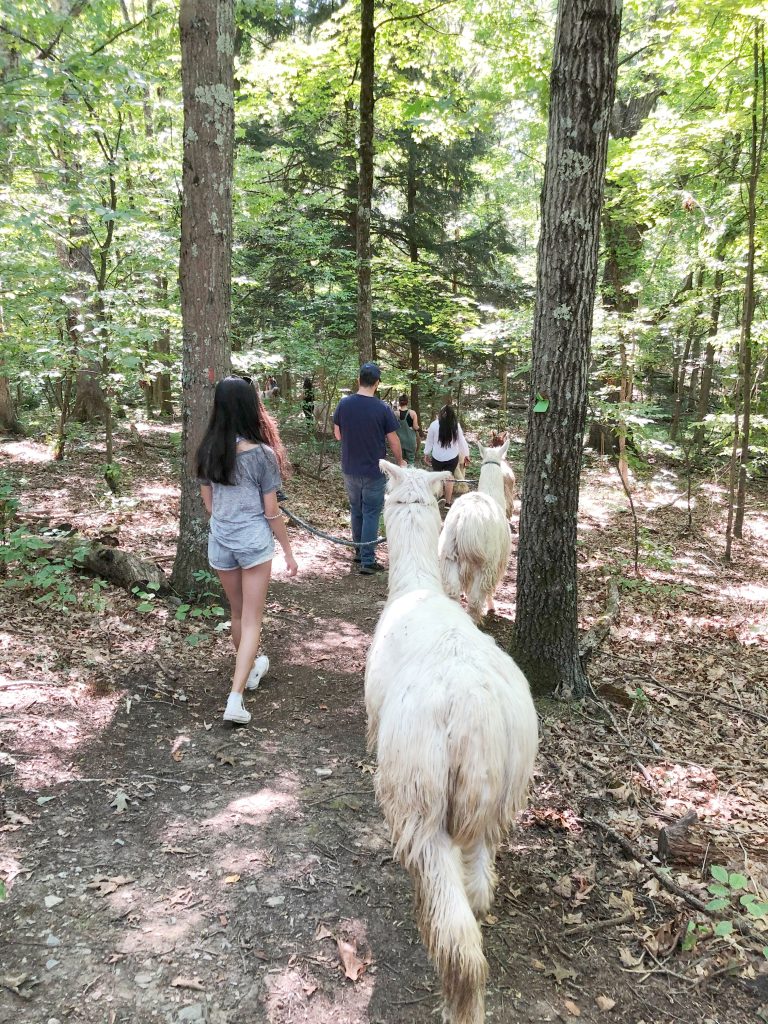 The one mile hike takes about an hour, over a well worn path through fields, up hills and into the woods.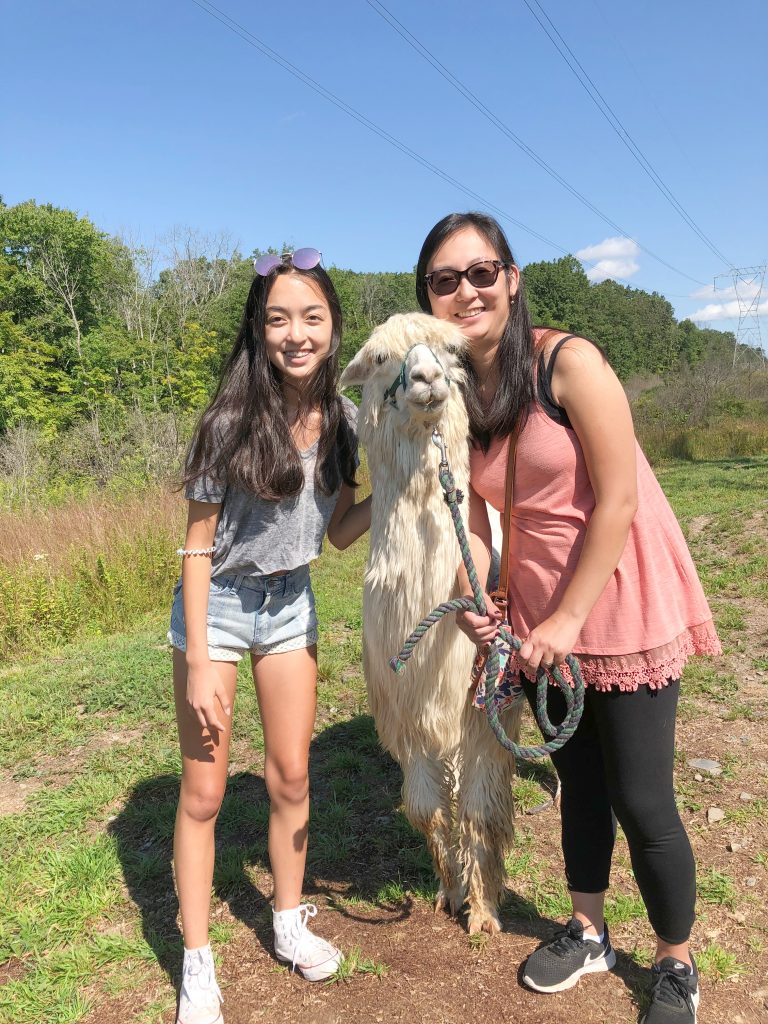 There's a photo-op about halfway through the hike, where Andrea will take your group picture with your phone or camera.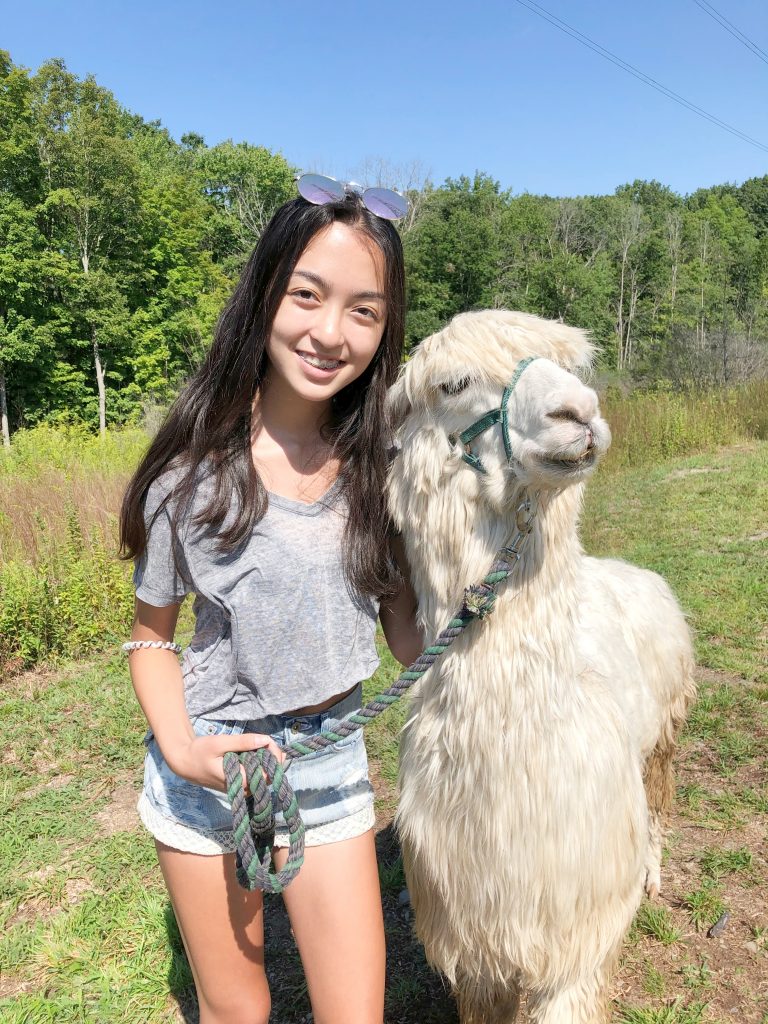 This was such a unique and fun experience! My daughter loved it and had such a great time. If you are looking for something different to do with your family, friends or a day date with your loved one, check out Clover Brooke Farm's Llama Alpaca Hike and Farm Experience!
The Details:
Llama Alpaca Hike and Farm Experience at Clover Brooke Farm
175 Ruskey Lane
Hyde Park, NY

Times: Llama Alpaca Hike and Farm experiences are offered:
Mondays, Fridays, Saturdays and Sundays: 10 AM and 12 PM
Wednesdays: 10 AM

Tickets: $43/person but must be purchased online in advance
Ticket shares: $30/person – must be purchased with a full price
ticket and needs approval from Andrea
*Participants must be a minimum of 8 years old.

*There is no indoor bathroom. There is a compostable outhouse on the property.

*Bug spray and hand sanitizer are available for use prior to the hike.

*Closed toe shoes are recommended as it is a hike.

*At the end of the hike you are given a complimentary bottle of water.
If you enjoyed this post you may also like: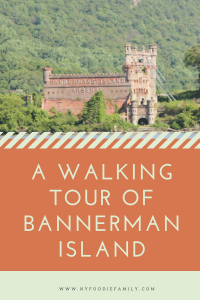 A Walking Tour of Bannerman Island