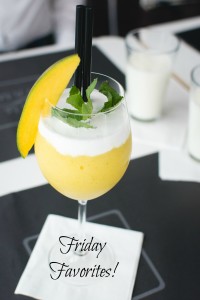 Yeah for Friday!  This has been a doozy of a week!  Labor Day Weekend was filled with fun and a little relaxation.  However, these three day weekends throw me off schedule!  Plus, add in a very quick, less than 24-hour trip down to Arlington Cemetery for a family funeral.  We picked the kids up from school early Wednesday afternoon, drove down to Arlington, spent the night at a hotel, went to the burial on Thursday afternoon, stayed a little bit at the reception and then drove the 5 plus hours back home to finish out the crazy week.  The kids have an upcoming four day weekend  because of the Jewish holidays.  Hopefully, we can catch up on some rest and get in some relaxation then!  Here are some of our faves from this past week: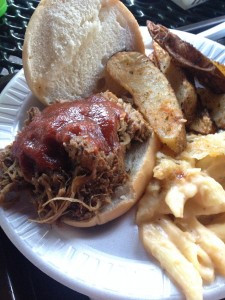 1.  Sunday we took a trip to Hershey Park.  Our daughter won the tickets from a local radio station earlier this summer and they expired at the end of this month.  Even though we just got back from Disney World AND we went to Hershey Park last summer, we couldn't not go, since she was so excited about winning.  Labor Day weekend was our only free weekend to go.  We ended up leaving early Sunday morning and just spending the day there.  It was a relaxed trip where we didn't feel like we needed to do everything.  Our daughter had finally grown tall enough to ride ALL the roller coasters, which the Weekend Chef was happy about.  In the past, he had to ride the coasters by himself while I waited with the kids.  Even better, although she was a bit apprehensive at first at the height and loops of some of these coasters, she ended up LOVING them!  The Weekend Chef has a roller coaster riding buddy!  Plus, as seen on Instagram, we got some good eats as well!
2. Favorite bookmarked recipe of the week:  These Apple Pie Pancake Rolls.   This will make a tasty breakfast for dinner one night soon.
3.  Netflix Favorite this week:  Last week on a Friday link-up B and M of The Sequin Notebook had mentioned this show on Netflix.  Sing it On is a reality show following five collegiate a cappella groups as they try to make it to the ICCA finals in New York City. Umm, how had I not heard of this show before?  I love a cappella and back in the day really enjoyed going to my college (Cornell University) and nearby Binghamton University's various a cappella shows.  The Weekend Chef and I watched all eight episodes this past week.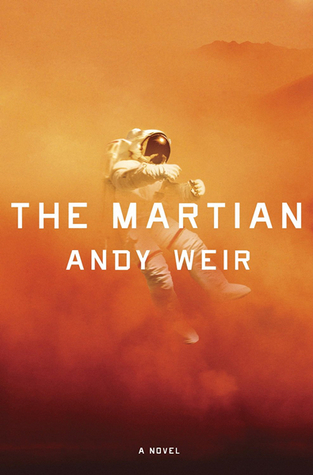 4. The Martian by Andy Weir- This is another book recommended by Lisa from expandng that I didn't think that I'd like and was pleasantly surprised when I did.  While it was a bit technical in some parts, the story itself was suspenseful.  Matt Damon will be starring in the movie based on the book which will be released in October.
5. Podcasts – We are so late to the podcast game.  I just downloaded my first podcast earlier this week.  I spent some time outside weeding and listening to various podcasts.  It made the time fly by!  Plus, we listened to some on our 5+ hour drive down and back to Arlington.  I know about and have downloaded Serial, which I think the Weekend Chef and I will enjoy.  However, we couldn't listen to it in the car with the kids!  So far, my favorites are Happier With Gretchen Rubin and The Nosh Show.  But please, if you have any other podcast recommendations, please send them our way!
Linking up with Tif @ Bright on a Budget, Amanda from Meet @ The Barre and Andrea from Momfessionals.  Have a great weekend!