Is anyone else ready for the weekend? Let's get right into today's Five on Friday.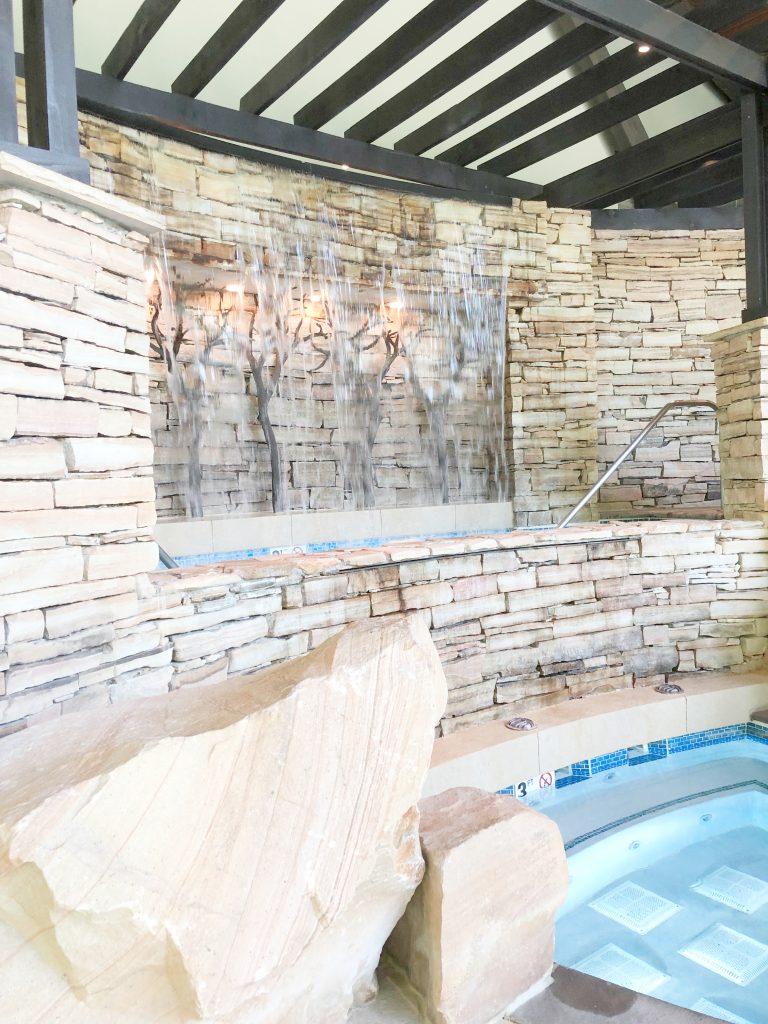 1. Solo Getaway – This past Monday and Tuesday I visited the Lodge at Woodloch…..alone. I had been saying for awhile that I needed a solo getaway. After much research, I found this place. I will have a full blog post up soon, but it was just what I needed. This is an adults only, health and wellness resort, less than two hours drive from my home. Two days away, does a body good. Follow along on my Insta-stories to see lots of pics! But look at the Hydro Massage Waterwalls (above)! A combo hot tub and waterfall that was so relaxing.
2. New Classes – While I was at the Lodge at Woodloch I enjoyed new-to-me fitness classes like Splash Dance (aquatic pole dancing – poles in the pool pictured above), Tower Pilates, Drums Alive and the Great Wall of Yoga (check out my Insta-stories for a picture of that!).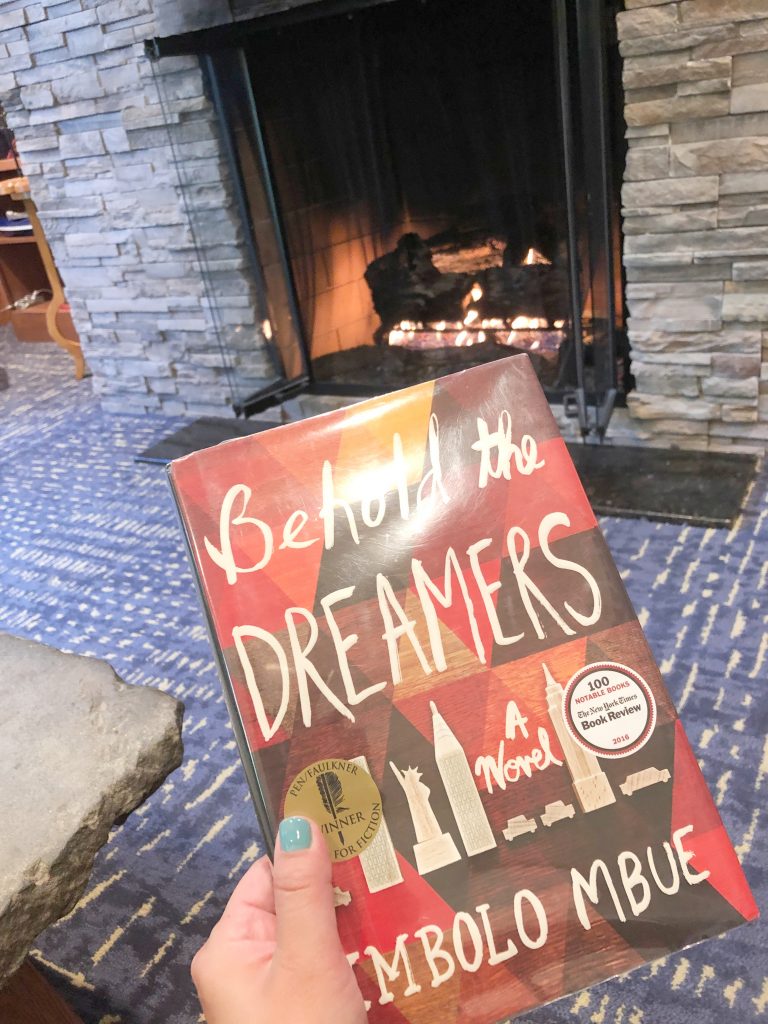 3. Reading – So I joined my first in-person book-club (besides my work one). We are meeting in a couple of weeks and this month's book is Behold the Dreamers. I'm about half-way through and am enjoying it. This is one of those books that I probably would have never read if I hadn't joined this book club. I'll have to report back in a couple of weeks after my first meeting!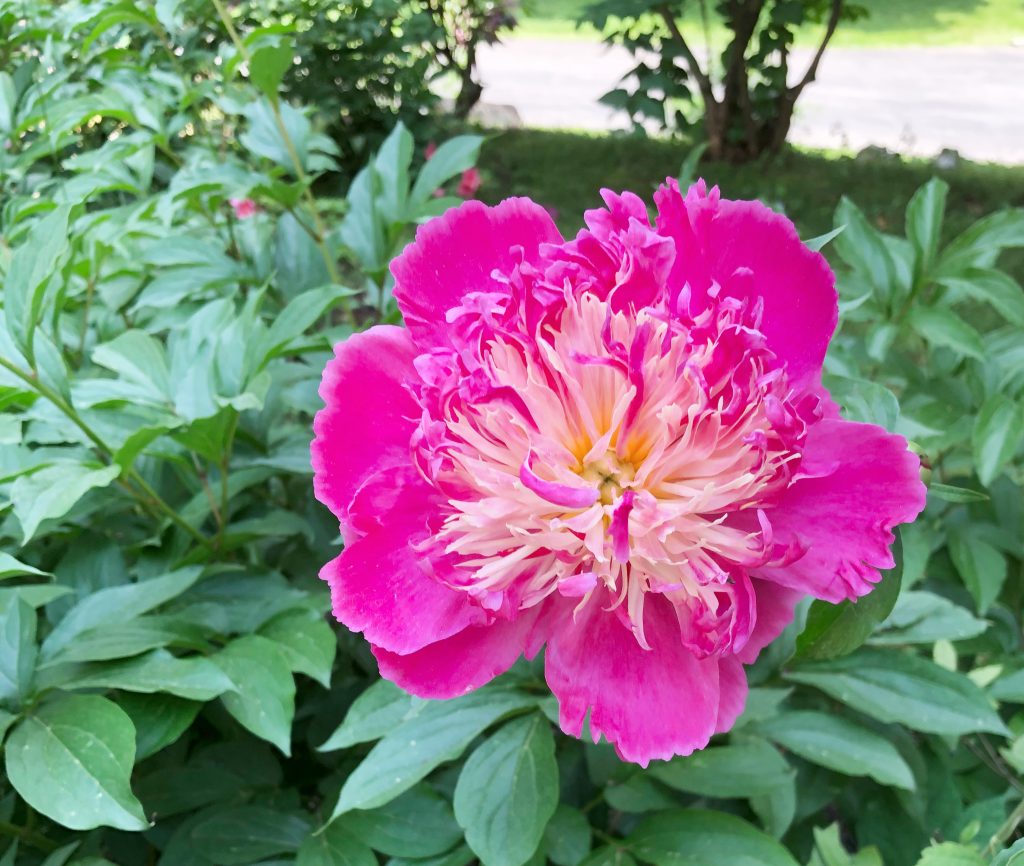 4. Lunchtime Walks – Last month my work had a health and wellness challenge to walk/run a marathon (26.2 miles) over a month. I handed in my tracking sheet and think I squeaked in the 26.2 miles at the end. Most of the walking took place during my lunch hour. I can usually get in a good 1.5 miles in a half hour and enjoy either walking with a co-worker or walking solo and listening to a podcast. Even though the challenge is over, I am trying to continue my lunchtime walks until it gets too hot.
5. A Chipped Tooth – There's nothing like getting a call from the school nurse when I'm two hours away and my husband is in a meeting in the city! While I was on my solo trip away, I got a call from the nurse that my son had hit his chin outside on a bench during gym. In the process he chipped the back of his tooth off. Luckily, it wasn't an emergency. After a trip to the dentist, it looks like it will be an easy repair. My son's not in pain but the tooth is a little sensitive to cold and heat. He will get it fixed in a two weeks after making sure the tooth is healing properly without any complications.
6. Website Down – Here's a bonus vent for you all! Wednesday I went to check my Google Analytics and saw that there were zero visitors to the blog on Tuesday. I don't get huge traffic to my blog…..(yet!), but I definitely get daily traffic. I go to find that my website is down. After chatting with Bluehost, I discovered it would take 24-48 hours to fix. Fortunately, they were able to repair the issue (since you are reading this post!) but it was super frustrating and annoying.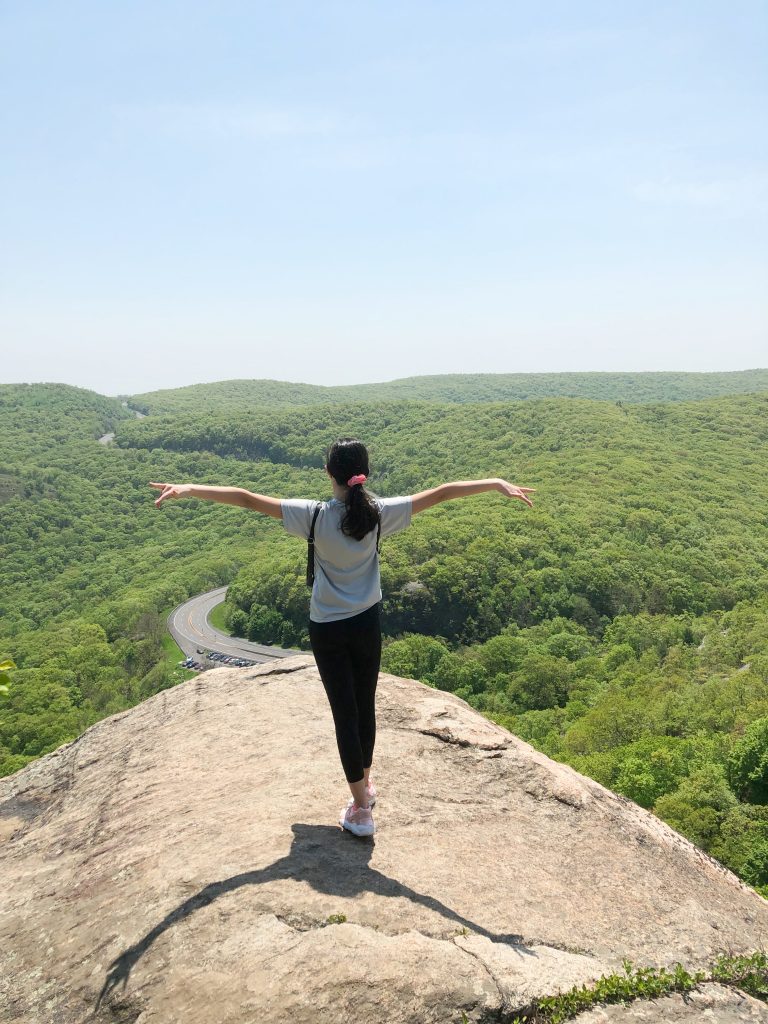 ICYMI this week on the blog I shared You Can Support a Tobacco Free NY.
Sharing with Friday Favorites. Have a great weekend!