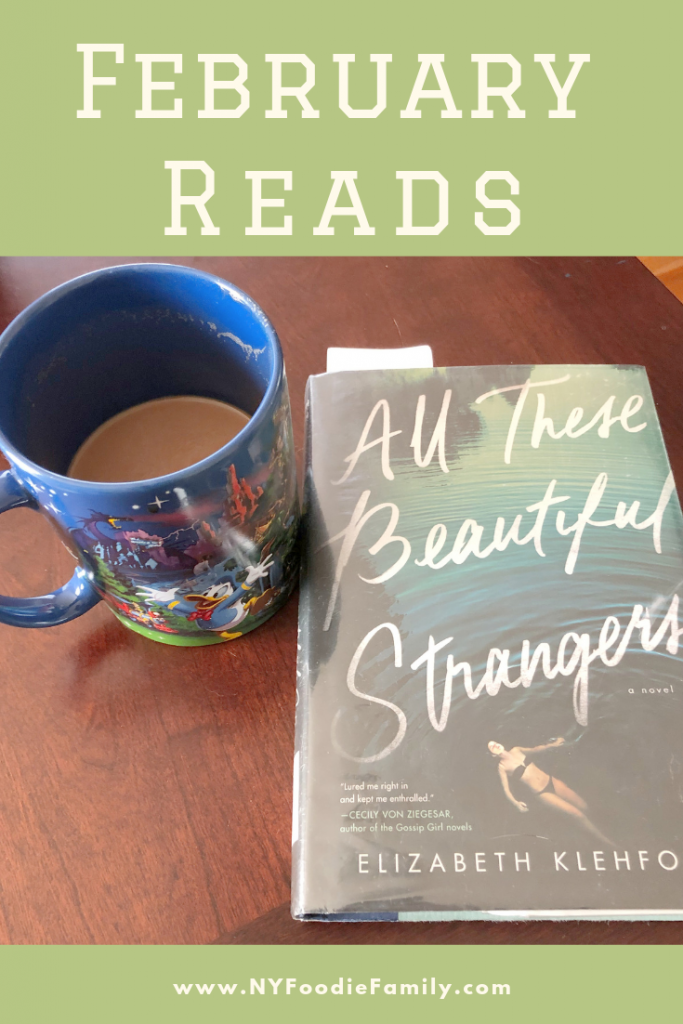 February was a short month, but I managed to get six books read. As usual, I'm linking up with Steph and Jana's Show Us Your Books linkup to share my February reads and get lots of new book recommendations!
3 Stars:

The Essential Enneagram by David Daniels – I've been really into personality typing and learning more about and accepting who I am. This book gives an in-depth look at the enneagram, with descriptions of each and a test to find out which type you are. Section two goes into detail about what to do once you've discovered your type. Overall an informative read on the enneagram.

Juror #3 by James Patterson & Nancy Allen – Ruby Bozearth is a young, brand-new attorney. She's given a major felony case defending a college football star accused of murder. Because of her inexperience, everyone believes this will be a quick and easy case for the prosecution. Then there's a second murder in which Ruby is called to help with and she realizes that she can't trust anyone. Patterson books are always quick, easy reads for me and I do love a thriller….even if this one was just okay.
4 Stars:
All These Beautiful Strangers by Elizabeth Klehfoth – Charlie Calloway's mother disappeared when she was seven years old. Now 17, Charlie attends Knollwood, an elite private school where she's selected to be a member of the "A's." This secret society puts its newbies through a "hazing"that has dire consequences if you don't complete your given tasks. During this process, Charlie also begins to uncover things about her mother's past that may help her figure out what happened to her. This was an engrossing YA mystery/thriller.

The Bucket List by Georgia Clark – 25 year-old Lacey Whitman is single in NYC, juggling two careers in the fashion industry. Her life is changed forever when she discovers that she is a carrier of the BRCA1 gene and has some big life decisions to make. With the help of her two best friends, she creates a "boob bucket list" of things that she wants to do with her boobs before her possible surgery. This is one of those books that gave me "all the feels." I couldn't imagine being faced with the decisions Lacey had to make at 25. I really liked Clark's writing and am interested in reading her other book The Regulars.


The Husband's Secret by Liane Moriarty – This was a reread for me, as it was my work book club's first book pick. I read it so many years ago that it was like reading it for the first time, since I didn't remember most of it. This is one of the few Moriarty books that I've really enjoyed.

Sadie by Courtney Summers – When Sadie's younger sister Mattie is found dead, her world is changed. she embarks on a journey to find her sister, but ends up going missing. Radio host Wes McCray learns about the case and starts a podcast that follows Sadie's journey. This is one of those books that I would have never heard about or read if not for SUYB. It was a bit of a dark, YA read, but really good. I also read one of Summers' other books, Some Girls Are and enjoyed that one as well.