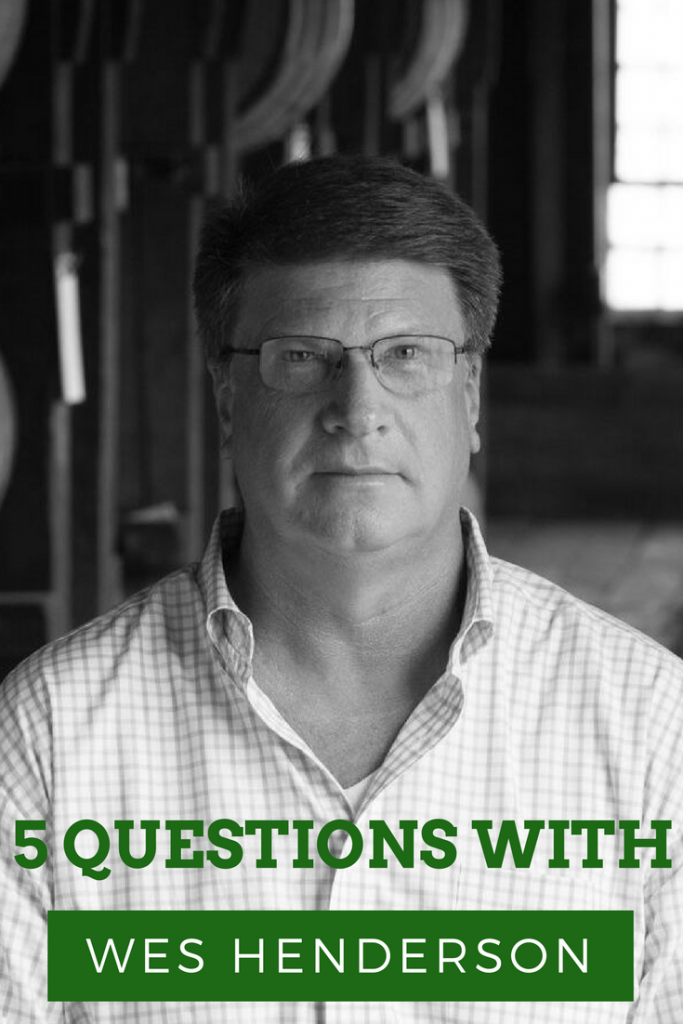 (photo courtesy of Angel's Envy)
Our 5 Questions feature is where we interview notable people in the food and travel industry. Wes Henderson is the Co-Founder and Chief Innovation Officer of Louisville Distilling Company, the makers of Angel's Envy Bourbon.  Based in Louisville, Kentucky Angel's Envy has made a name for itself in the few short years of its existence. Wes and his late father Lincoln Henderson founded the company to create a super-premium bourbon.  What sets their bourbon apart from others is their use of port barrels in the finishing process.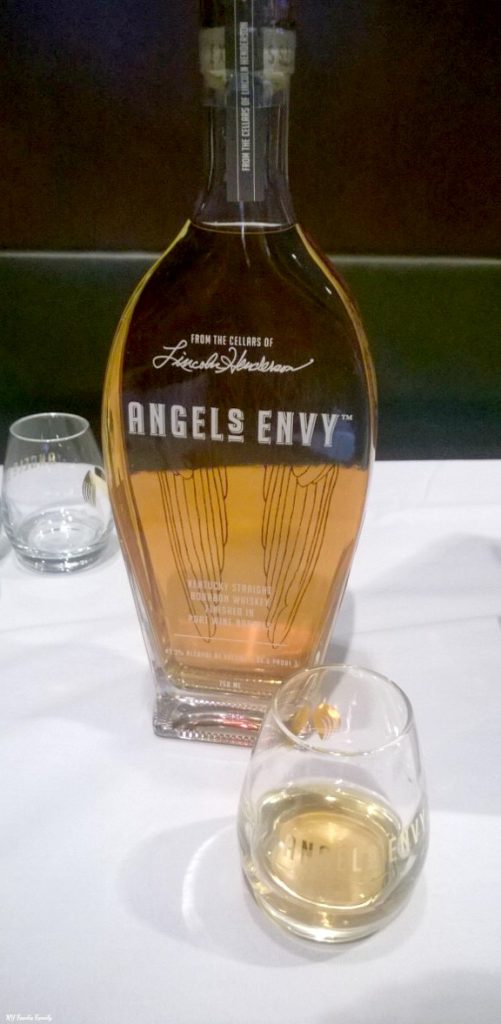 Angel's Envy is typically aged between 4-6 years in new, charred 53-gallon American white oak barrels. Then, the aged bourbon is aged up to 6 more months in 60-gallon port barrels from Portugal. This bourbon is produced in small batches, of only 8-12 barrels at a time.  They also make a limited edition Cask Strength Bourbon.  These barrels are deemed exceptional, and the aged bourbon is given a lengthier stay in the port barrels and then bottled at full strength. The 2017 edition is 124.5 proof and is a rare, limited edition release, of only 10,000 bottles. We here at NY Foodie Family were fascinated learning about how this spirit is created, as Kentucky bourbon is one of the few spirits originated in America.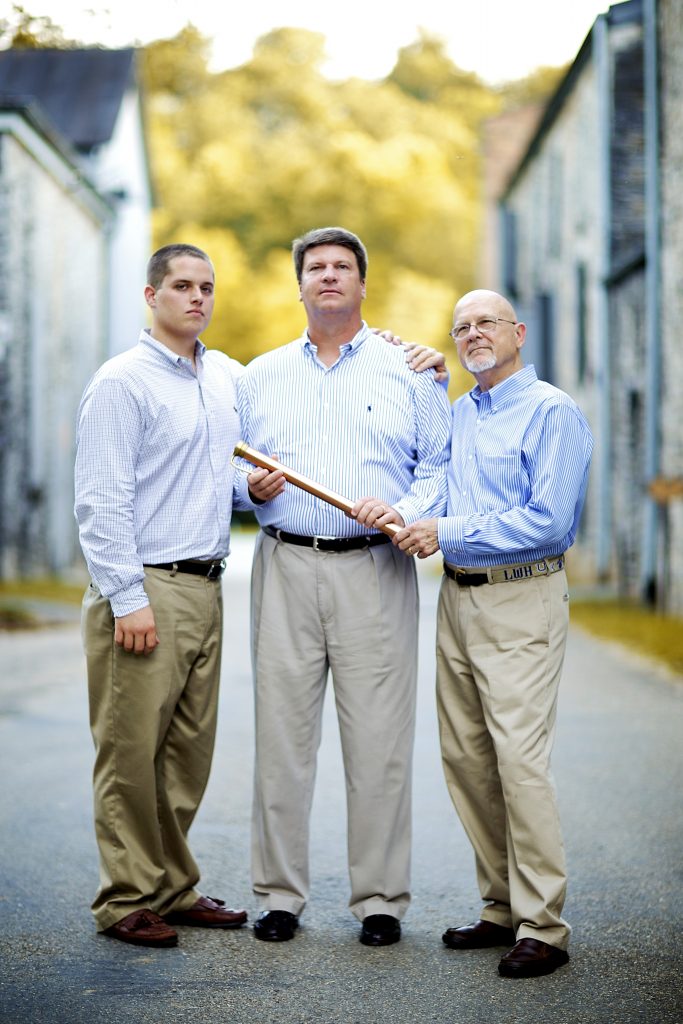 (photo courtesy of Angel's Envy – (L-R) Kyle, Wes and Lincoln Henderson)
Angel's Envy is truly a family operation.  Although Wes and his father Lincoln created Angel's Envy, his son Kyle has joined as production manager.  Other son, Andrew, is a distillery operator and is also learning the distilling process. Since Lincoln's passing in 2013, Wes is continuing to carry on the family legacy.
1. What is one thing that would surprise people who know nothing about bourbon?
WH: 60% is an interesting number to look at. It's been estimated to be the percentage of bourbon's flavor that comes from barrel aging, and it's also roughly the amount that each bottle is taxed by the government.
2. What do you suppose your profession might be if you weren't the son of a Master Distiller?
WH: Well, being the son of a Master Distiller isn't really a profession, and I had several professions before co-founding Angel's Envy. But if I had to return to an old favorite, it would have to be a radio personality. I genuinely loved that job.
3. Kentucky produces 95% of all bourbon. What is it that makes the state so special in its production?
WH: The easy answer is the state's limestone-filtered water. But I genuinely believe that it's the people. For generations now, we've had a unique community, a truly close circle of individuals, committed to distilling great whiskey. It's a surprisingly supportive group that understands that we all succeed together, and I've always thought that that was Kentucky's secret to success.
4. How would you describe the perfect barrel of bourbon?  And have you ever found one?
WH: I have had the pleasure of tasting a perfect barrel of bourbon on several occasions. That's actually the basis for our Cask Strength release. We usually refer to them as honey barrels, and the second you taste it, you just know.
5. What's your favorite drink that doesn't involve a drop of bourbon?
WH: Mexican Coke.
We'd like to thank Wes Henderson for sharing his perspectives and insight with us. Stay tuned for the next entry in our series of "5 Questions With…"
You can learn more about Angel's Envy and get cocktail recipes on their website.