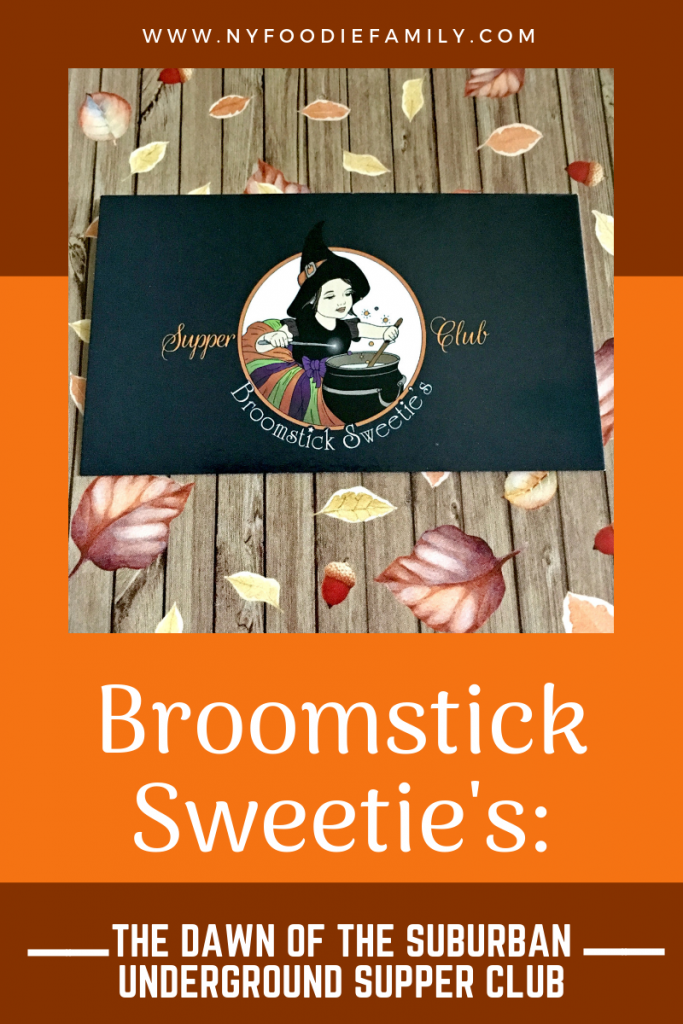 (Thank you Nicole for hosting NY Foodie Family.  As always, all opinions are our own.)
The e-mail arrives in your inbox 24 hours before the event and gives you an address and an arrival time.  Wine recommendations are included, since this is a BYOB meal. You have no idea what the menu will be or who else will be attending.  This, my friends, is the dawn of the underground supper club experience and it's taking place right here in Westchester County.  While the concept of an underground food event is not new, it has finally arrived in the suburbs of New York City.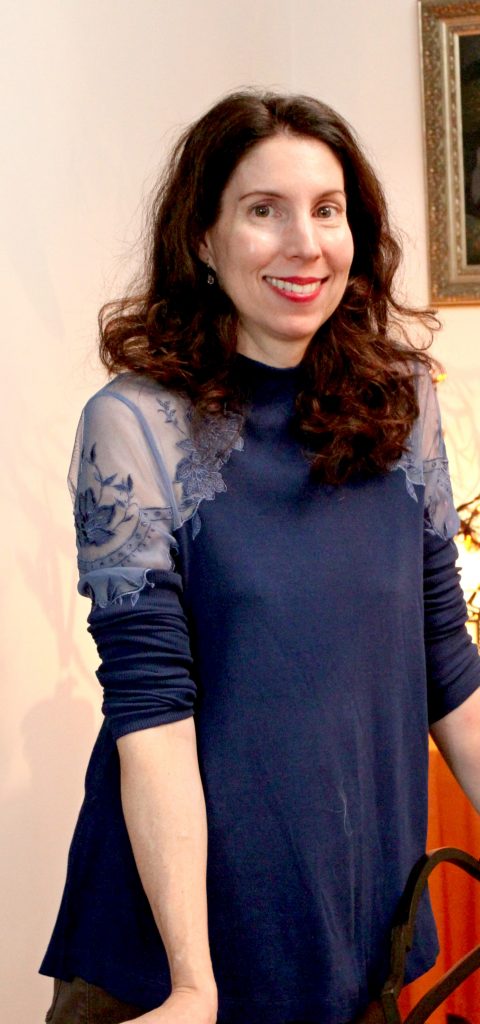 Nicole Brake is the mastermind behind Broomstick Sweetie's.  She is a mom of two children (ages 9 and 15), works part-time as a nurse, and is a former ballerina who still enjoys taking dance classes.  What started as a side gig, selling baked goods and fudge at local farmer's markets, has evolved into an underground supper club.  The goal of Nicole's supper club is to get people from all over to come together to share a unique dining experience.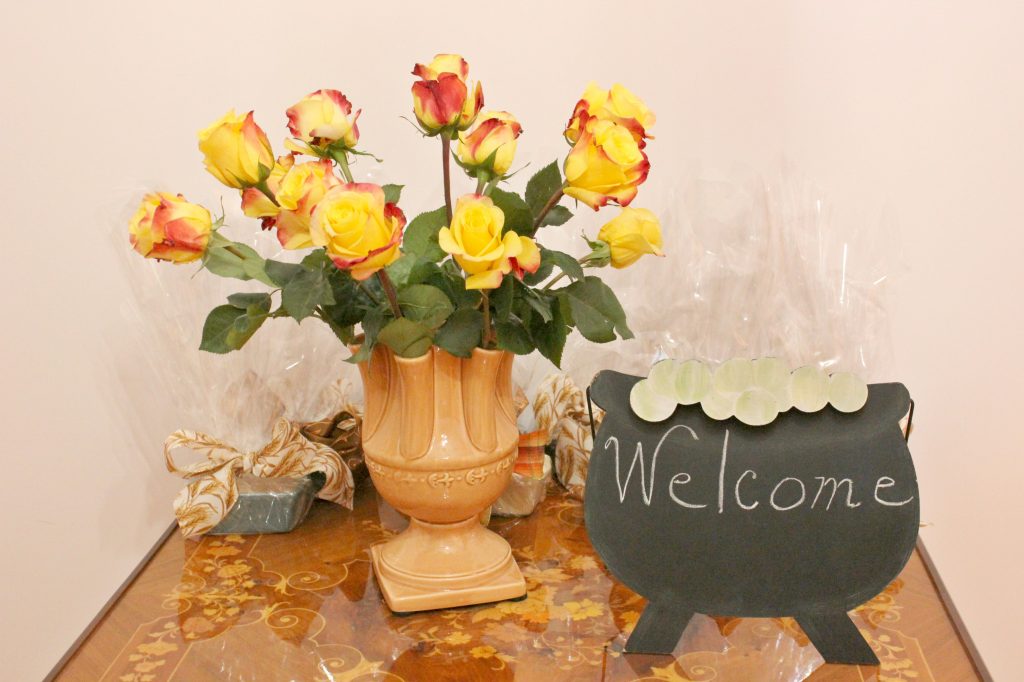 Each dining event has a theme where, "seasonally inspired comfort food and dessert with a global influence" is served.  Nicole creates a 4-5 course menu reflecting that evening's theme.  You don't know what dishes you will be served until you arrive.  Therefore, the only requisite of the supper club is to be an adventurous eater. It is important to note that these menus are not vegetarian or gluten-free.
Ideally, you attend the supper club either alone, or with one other person.  The goal is to meet and mingle with others where you: "enter as strangers, leave as friends."  As a super-introvert, I was hesitant about attending.  However, the whole concept intrigued me too much to pass up.  So, this past weekend I attended an October Harvest Moon themed dinner.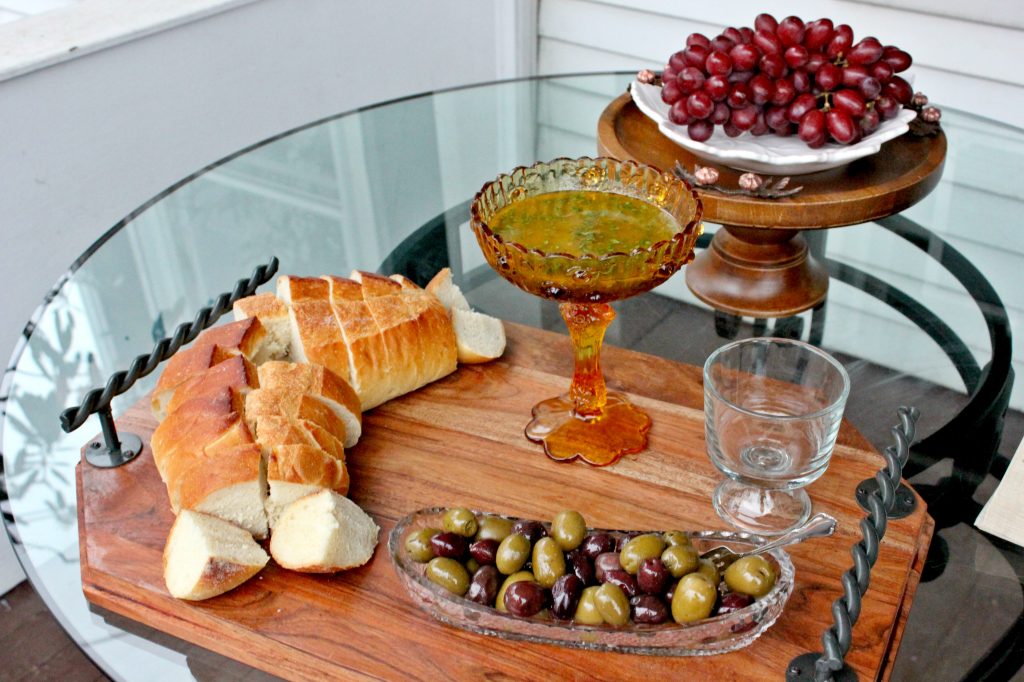 When I arrived at the designated location, a platter of bread and homemade chimichurri sauce was set out on the porch, along with homemade sangria. Nicole's husband Robert was also at the event, greeting guests and making sure everyone was comfortable.   This was a very relaxed setting to get to know the other dinner guests as they arrived.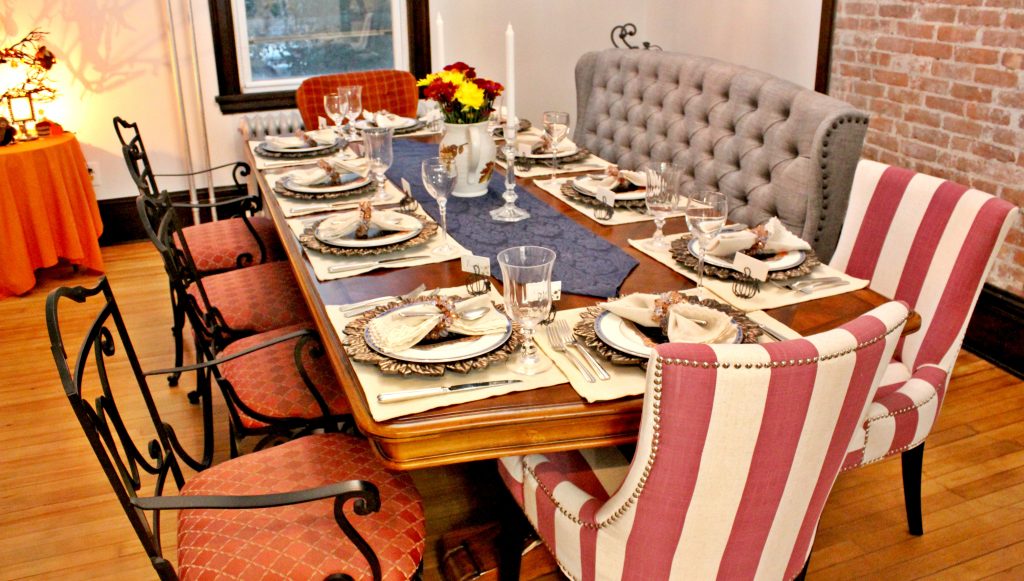 Eventually, we were moved inside to a dining room. There's no awkwardness of where to sit, as name cards are set out.  Plus, the maximum guest count is ten, to keep the gathering intimate and manageable.
The printed menu was reflective of Nicole's goal of seasonal comfort food. As a self-taught cook, many of the dishes she serves are tried and true examples that she's made for her family.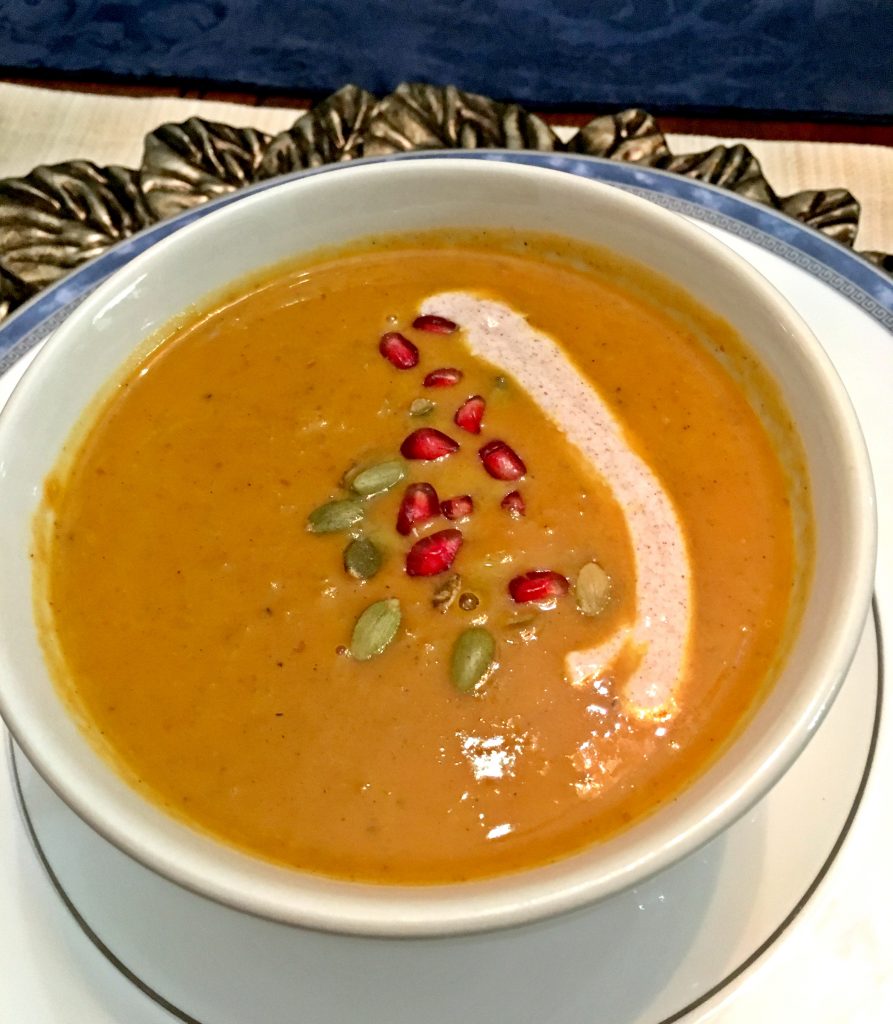 The first course of the evening was a pumpkin soup.  This was delicious.  It had all the flavors of fall, including pumpkin and apple, and was garnished with pomegranate and pumpkin seeds.  Nicole served generous servings of soup in giant bowls. I chose not finish, although I would have gladly licked the bowl clean, because I knew there were many more courses to go.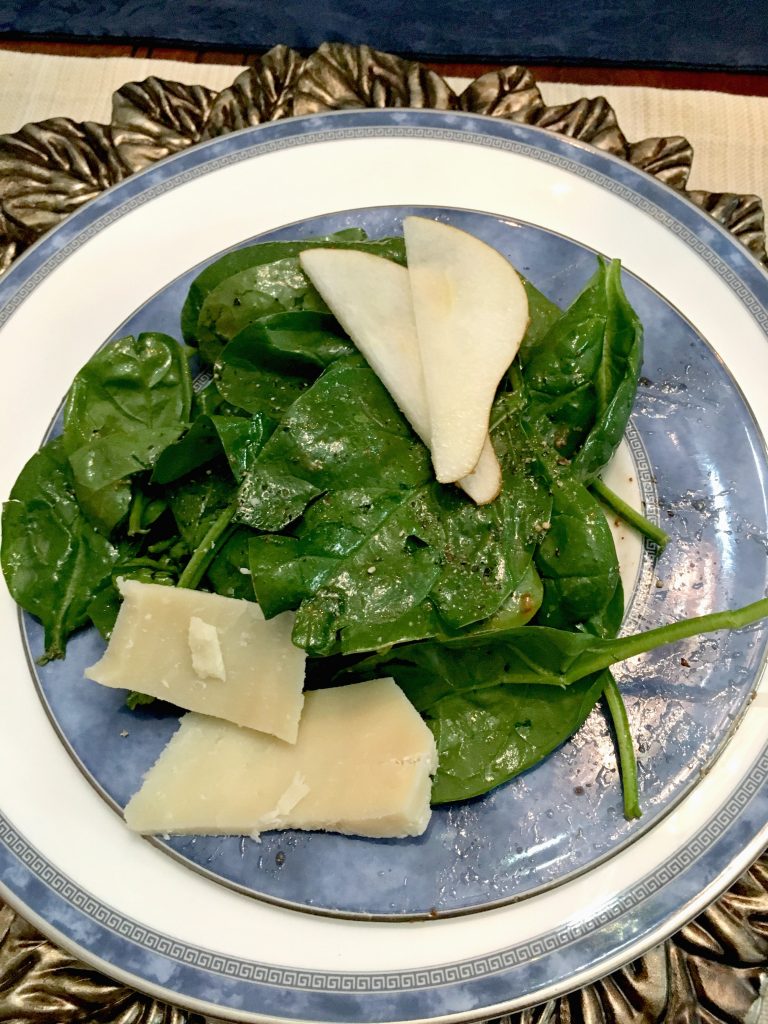 Next up was a spinach salad.  The spinach leaves were covered in a peppery vinaigrette and the salad was garnished with slices of pear and Parmesan.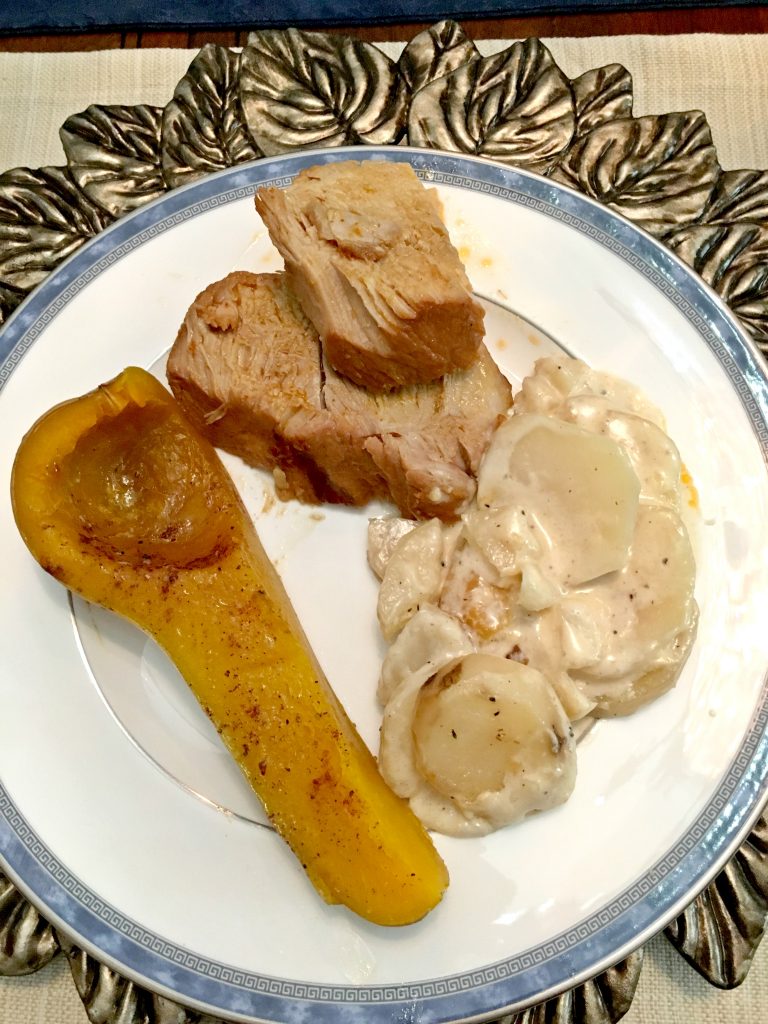 The main course was a garlic infused chipotle pork tenderloin with scalloped potato gratin and butternut squash.  The pork was moist and flavorful, while the potatoes were soft and creamy.  The butternut squash was so tender and sweet that it could have been served for dessert.  Once again, I didn't finish every last bite on the plate in order to leave room for dessert.  Some diners were smart and asked for their leftovers to be wrapped.  Definitely something to keep in mind for the future, and an added bonus is being treated to Robert's aluminum foil art.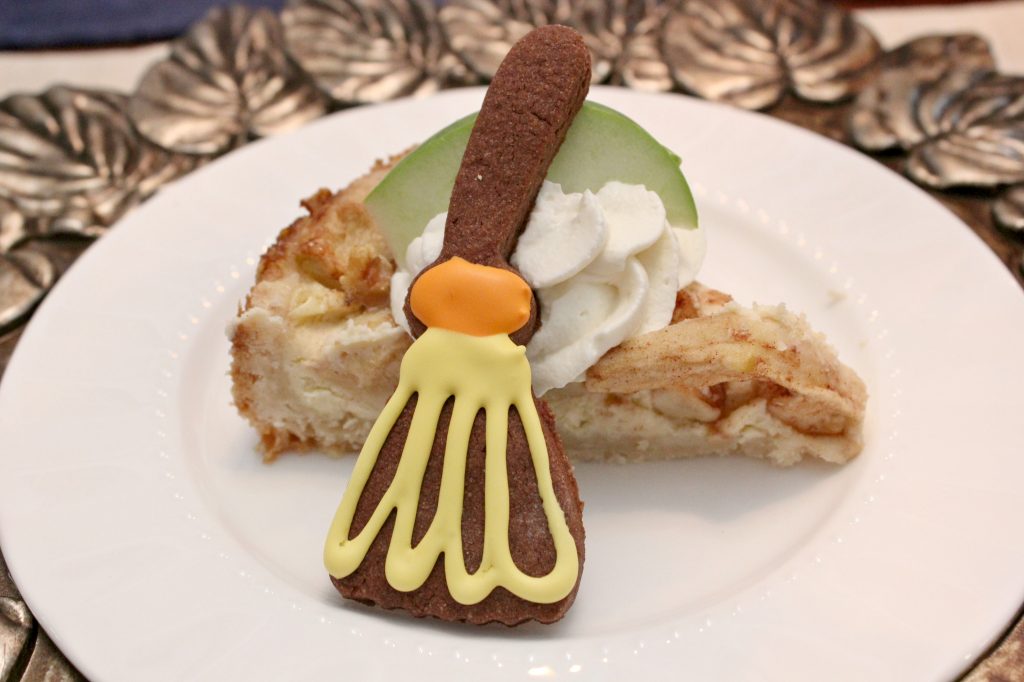 Since Broomstick Sweetie's originated as a baking and dessert brand, I knew dessert would be delicious.  I was not disappointed and was glad I had left room for the Apple Bavarian Torte.  An iced broomstick sugar cookie was a bonus treat!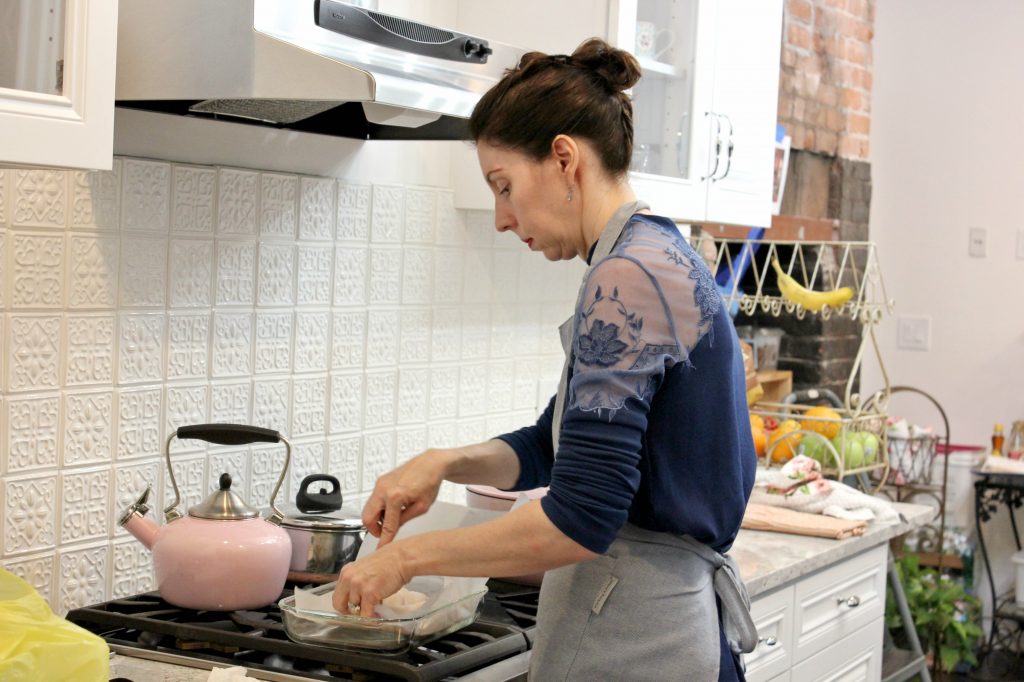 The kitchen of this house was adjacent to the dining room, so we could see Nicole plating dishes.  As I mentioned, these dinners are BYOB.  Several guests brought bottles of wine and invited the other diners to share.  Throughout the evening Robert was making sure glasses were full (of water, wine, or both!) and serving and clearing dishes.
Okay, so the food is delicious but what is the dining experience like?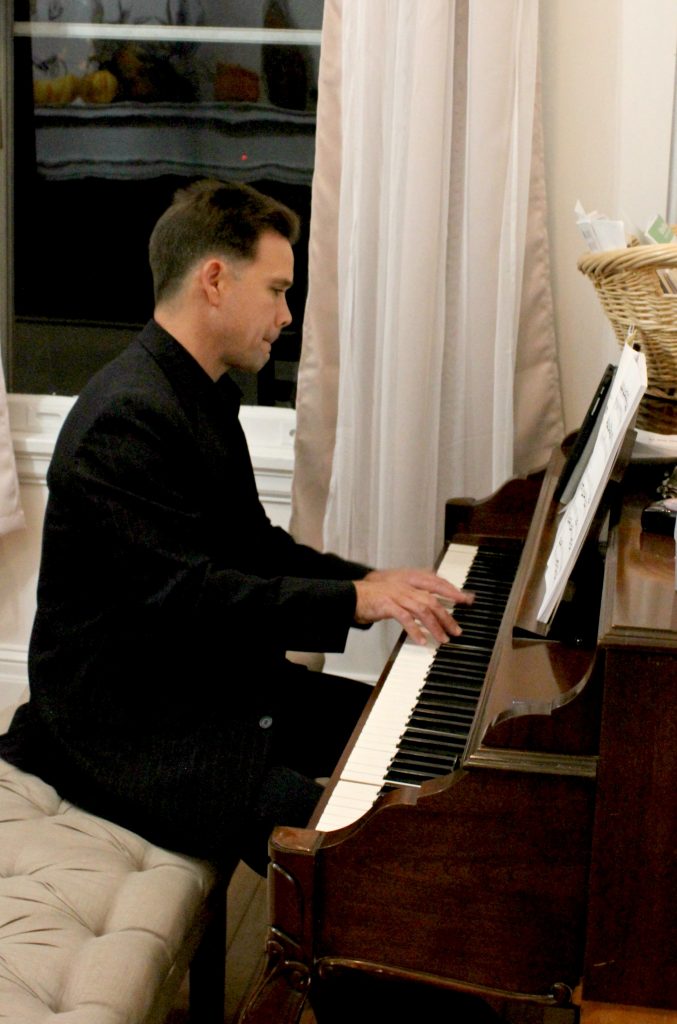 If this introvert had a great evening, then there's no doubt you will as well!  The ages of the other guests ranged from early twenties to late 50's.  At the Harvest Dinner there were ten guests including a film maker, an administrative assistant, a kitchen designer, a litigation lawyer, and a financial adviser. Conversation flowed smoothly as we all had at least one thing in common: we like food.  While Nicole does not sit and dine with guests, she does encourage them to come talk to her while she's cooking.  She even had a pianist playing live music during the evening.
Discussions ranged from favorite restaurants to most adventurous foods eaten.  One guest had eaten Rocky Mountain Oysters (go ahead, Google it), another frog's legs and alligator.  One couple attended a dinner party where they dined in a swimming pool.  I learned that, in India, there's no such thing as what we Americans call "curry."  Curry is really just a blend of different spices.  I also learned that there's a restaurant in NYC that sells only one dish: steak frites, and obviously does that one dish very well at a super-reasonable price.
I highly recommend attending one of Broomstick Sweetie's underground supper club events.  Future event through the end of the year include a costume-wearing "Dishes to Die For," Tastes of Southwest, Friendsgiving Feast, Italian Comfort, a Charles Dickens Dinner and an End of Year Soiree.  The website gives further details on the specific dates.  These dinners are very reasonably priced at $65 a person.
This supper club is great because you can attend alone without any stigma. The whole point is to meet new people and enjoy a great meal.  This is especially attractive to a busy working mom like myself.  Scheduling a date night or a girls night out can be difficult at times.  But if I want to enjoy a night off from cooking, this dinner is a great escape that I can do alone. At the end of the evening, Nicole gave us a parting gift of homemade pumpkin fudge.
It was an enjoyable evening.  I arrived home and told my husband that he needs to attend a future supper club.  While we may end up going again together, I feel like it's a different experience going solo.  Broomstick Sweetie's underground supper club is truly a unique dining experience.  Please check out the Broomstick Sweetie's website to learn more about the supper club as well as to reserve a space at a future dinner.