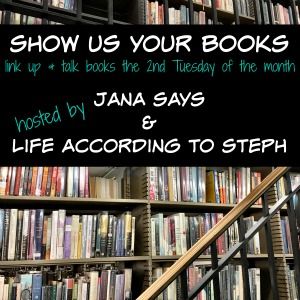 Today I am joining Steph and Jana's monthly Show Us Your Books linkup.   I get to showcase the books that I've read this month as well as visit tons of other blogs and get recommendations to add to my to goodreads To Be Read list.  Fun times everyone!  While February is a short month, I managed to get a bunch of books read, several of which were non-fiction.  They are listed below in order from least to most favorite.
*All cover pictures and titles are linked to Goodreads.
3 Stars:
He Will Be My Ruin by K. A. Tucker – Maggie Sparks is in NYC packing up the belongings of her best friend Celine.  The police ruled Celine's death as a suicide but Maggie knows it wasn't and hires a private investigator to help her find out what really happened to her friend.  This was an okay suspenseful read.
Never Never by Colleen Hoover and Tarryn Fisher – (Young Adult) This is a very short, first in the series story of Charlie and Silas.  The two are boyfriend and girlfriend but remember nothing about each other or what's going on in their lives.  This book follows them as they try to piece together and remember what's going on.  While I am huge Colleen Hoover fan, this book collaboration wasn't a favorite.
The Restaurant Critic's Wife by Elizabeth LaBan – Lila Soto's husband Sam is a restaurant critic for a Philadelphia newspaper.  To keep his identity hidden he has put ridiculous restrictions on her social life.  She's home with their two children and is contemplating going back to work.  The story follows her as she navigates her marriage, her social life and her role as a mother.  This book made me so mad at the husband, but also gave me more insight to what life married to a restaurant critic would be like.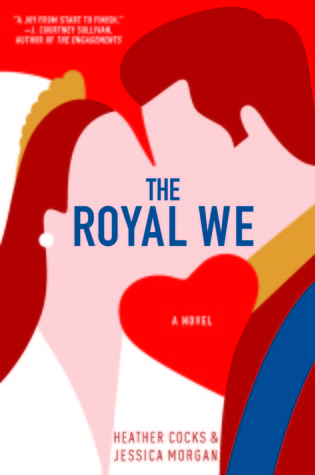 The Royal We by Heather Cocks & Jessica Morgan – I know that many bloggers read and loved this book, as seen from previous Show Us Your Books linkups.  This book is Kate and William fan fiction telling the story of American, Rebecca Porter, who ends up falling in love with Prince Nicholas while studying abroad in England.  I found the book to be an okay, light, fluffy read.  However, I found it to be a bit long.
Simple Matters by Erin Boyle – (non-fiction) Boyle is a blogger at Reading My Tea Leaves.  In this book, she offers tips and personal anecdotes on how to declutter, downsize and live a more simplified life.
4 Stars: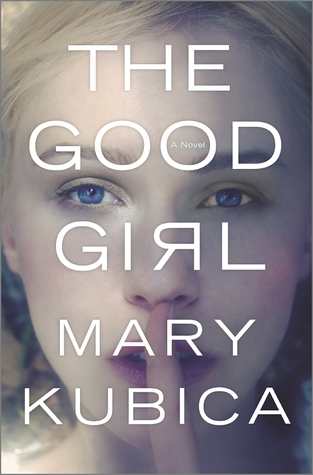 The Good Girl by Mary Kubica – In this book, Mia Dennett is abducted and spends months with her captor, Colin.  This book is told through the alternating perspectives of Colin, Eve (Mia's mother) and Gave (the detective on the case) both prior to the abduction and after.  I'm glad that finally got around to reading this book!  I had read Kubica's Pretty Baby and liked it, but heard this book was better.  I found this to be an enjoyable, suspenseful read.
The Good Goodbye by Carla Buckley – This was my first book that I read by Buckley but won't be the last.  Cousins Arden and Rory have their share of secrets.  They are both lying unconscious after a fire in their college dorm room.  We learn more about their history and family issues through the alternating chapters told from the girls' and Natalie's  (Arden's mom) perspectives and also discover what really happened the night of the fire.  I found this to be a suspenseful page turner and look forward to reading more of Buckley's books.
Inside Out and Back Again by Thanhha Lai – (middle grade fiction) My daughter read this for a school project and to be able to help her I read it myself.  The book is told in verse form and tells the story of Ha and her family.  They leave South Vietnam in 1975 during the Vietnam War and eventually make their way to the United States to start a new life.  This book is based on the author's own experiences.   We used this book to help our daughter learn what a refugee is.  The book does a great job of capturing the difficulty that immigrants have adapting to American culture.
Yoga Girl by Rachel Brathen – (non-fiction) This is a non-fiction book in which world renown yoga instructor Brathen offers inspiration, tips, yoga poses and recipes.  You get to learn more about Brathen and also see beautiful pictures of Aruba.
5 Stars
The Happiness Project by Gretchen Rubin – (non-fiction) This was a reread for me but I love this book.  You can read my full review here.