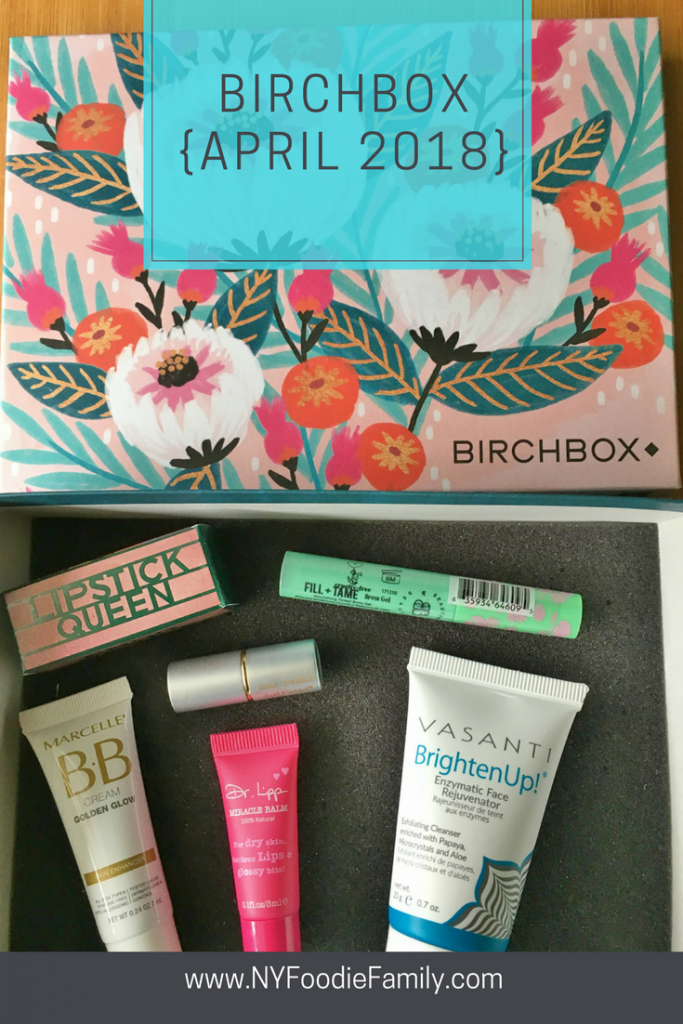 I've always been a fan of subscription boxes.  There's just something about getting a surprise package in the mail every month that's just for me.  I finally broke down and started a Birchbox subscription.  For the rare few who may have not heard of Birchbox, it's a monthly subscription that sends you five sample-sized beauty products.  After hearing so much about it for so long, I decided to give it a go.
When you sign up for Birchbox you complete a Beauty Profile that covers your skin, hair and beauty style and knowledge.  FYI, I'm very low-maintenance with barely any beauty knowledge.  My almost non-existent beauty and make-up routine is very minimalist.
I was hesitant to try Birchbox because the products they send are sample-sized.  However, I have to say that I was impressed with what was sent.  The samples are big enough to get several uses out of each product.  Plus, I also like that if you love one of the products in the box, you can purchase the full-size item through the website.  And the best part, the boxes are only $10 a month! And aren't the boxes themselves so pretty?!  I plan on keeping these to store things in.
My April 2018 box included: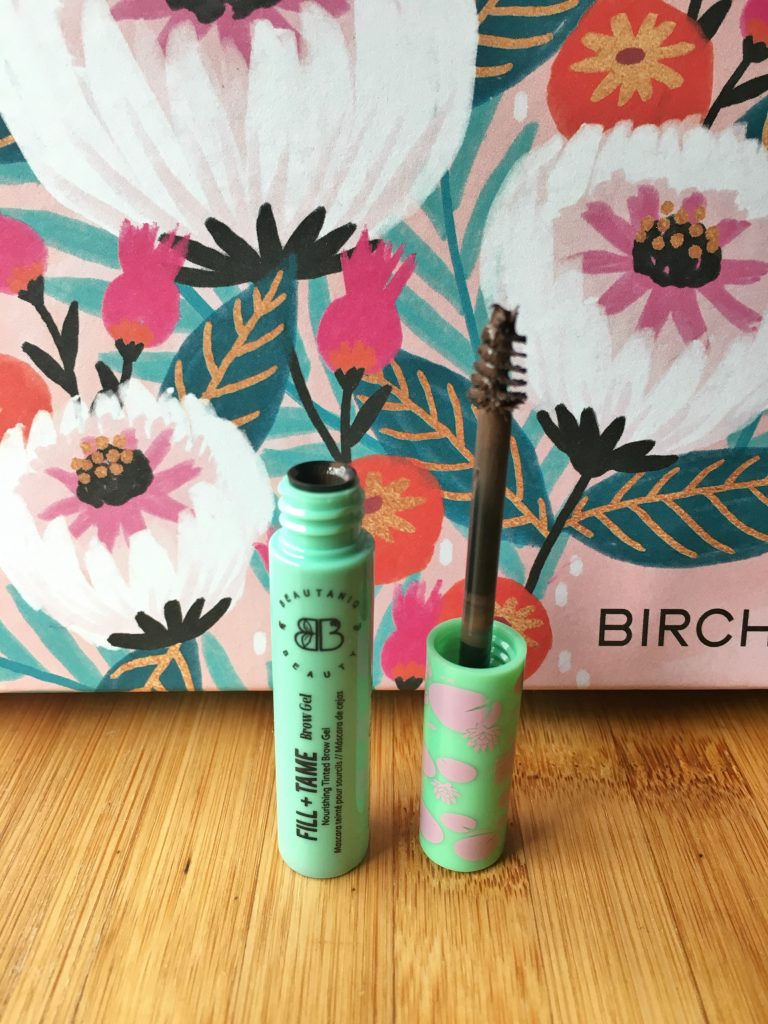 Beautaniq Beauty: Fill + Tame Brow Gel (full-size $12) – I have never used brow gel and have to admit that I still haven't tried this.  As far as beauty and makeup go, I'm a super minimalist and brow gel seems a little too much for me.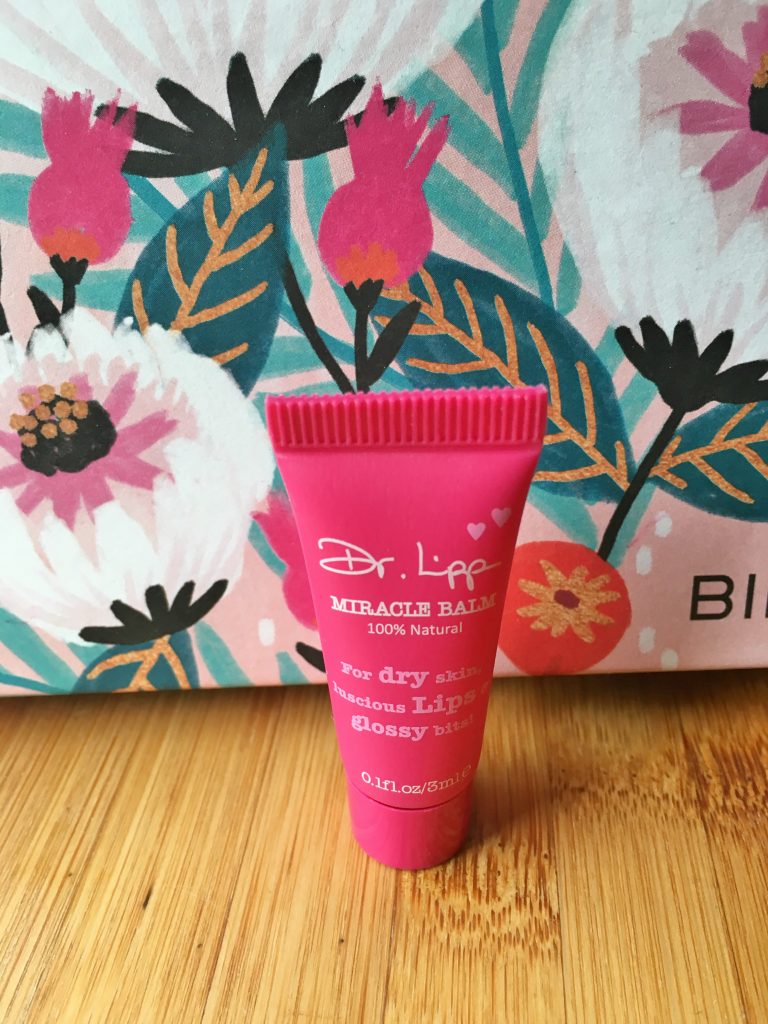 Dr. Lipp: Miracle Balm (full-size $16.50)- This product is one that would get a lot more use from me in the winter.  That's when my lips and especially my hands get super dry.  This Miracle Balm is thick and has the consistency of petroleum jelly.  I've only used it a couple of times on my lips, but so far, so good.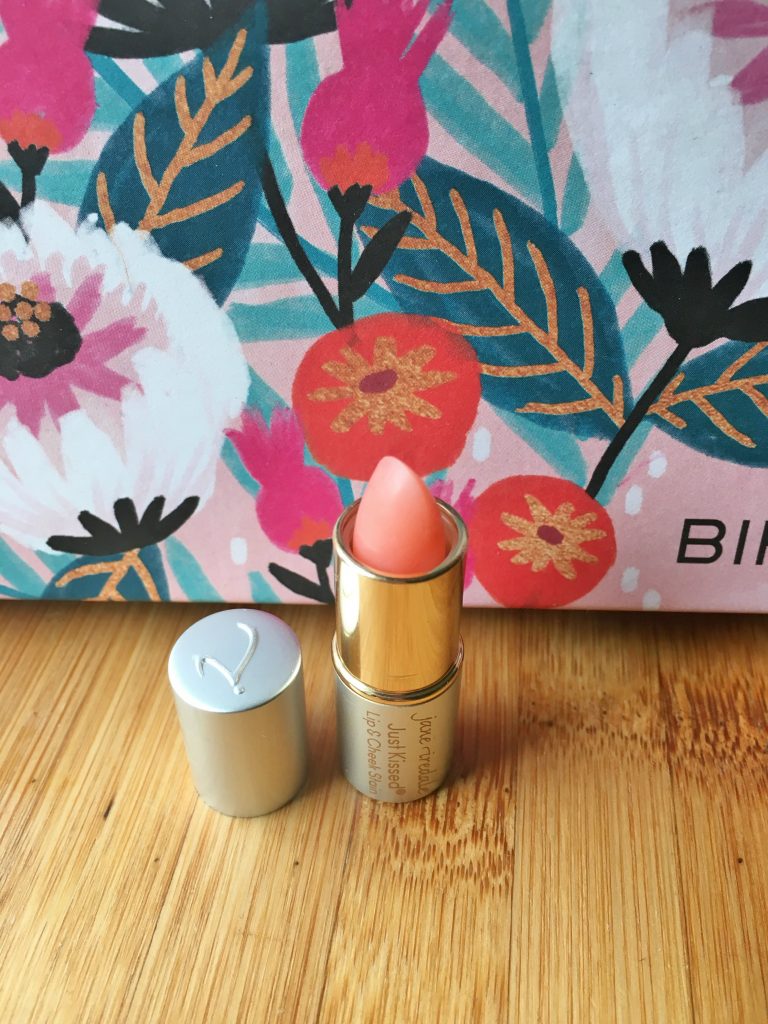 jane iredale:  Just Kissed Lip and Cheek Stain in Forever Pink (full-size $25) – I don't wear blush or "cheek stain."  I also don't normally wear lipstick during the week.  If I wear lipstick before going out, I want it to stand out a little bit.  I found this shade to be a little too light for me.  The color was barely noticeable, but gave my lips a little shine.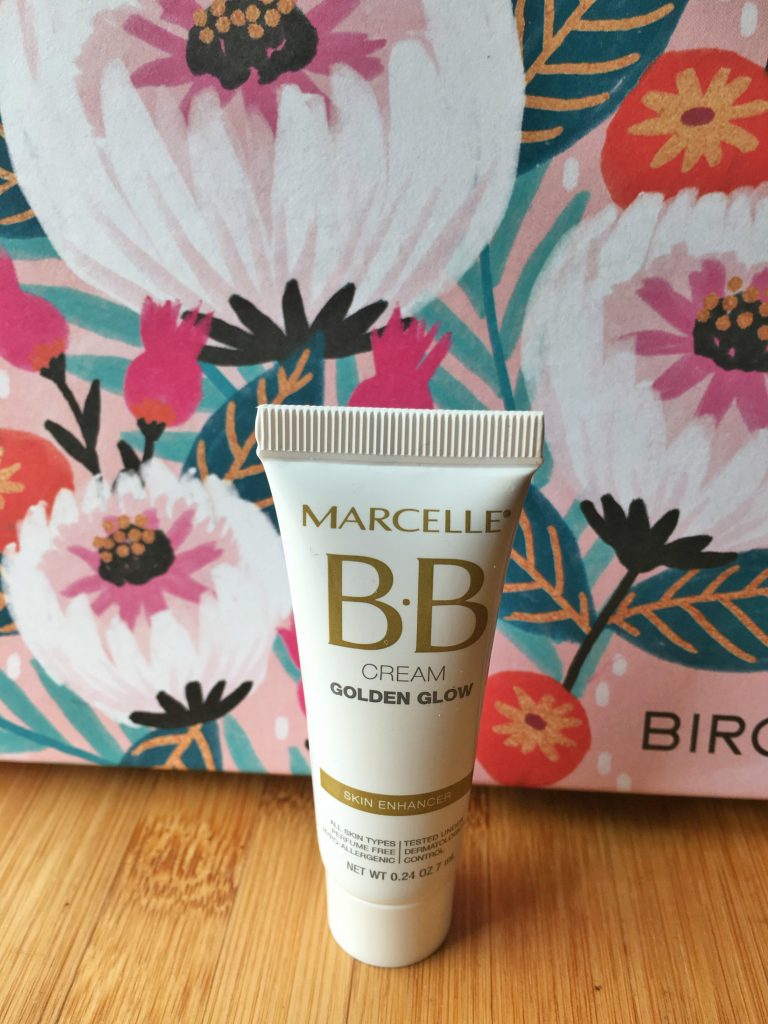 Marcelle: BB Cream Golden Glow (full-size $29) – As I've mentioned, I'm late to the make-up game.  Can I admit that I've never used a BB cream until now?!  BB creams have become super popular because they are a multi-functional product.  They moisturize, provide light foundation coverage and many also have sun protection.  I received the Golden Glow shade in my box and have to say that I do like it.  I think I'm a BB cream convert, but am going to experiment with some different brands.
Vasanti:  BrightenUp! Enzymatic Face Rejuvenator (full-size $34) – I have been using this a couple of times a week in the shower.  I only use a pea size amount each time, so I've been able to get a number of uses out of this sample.  I'm not sure I notice a big difference when I use this, so this is something I'd probably not buy the full-size version of.
As you can see, the price of the full-size products of some of these samples are a lot more than I'd be willing to pay to try a product and not know if I'll love it.  I also believe that as you rate and review your samples, Birchbox can get a better sense of what you like and don't like.  This will hopefully help your box get better and better each month!  I'm planning on getting the May Birchbox but will likely put my subscription on hold for the summer.
Do you subscribe to Birchbox? What was in your April box?